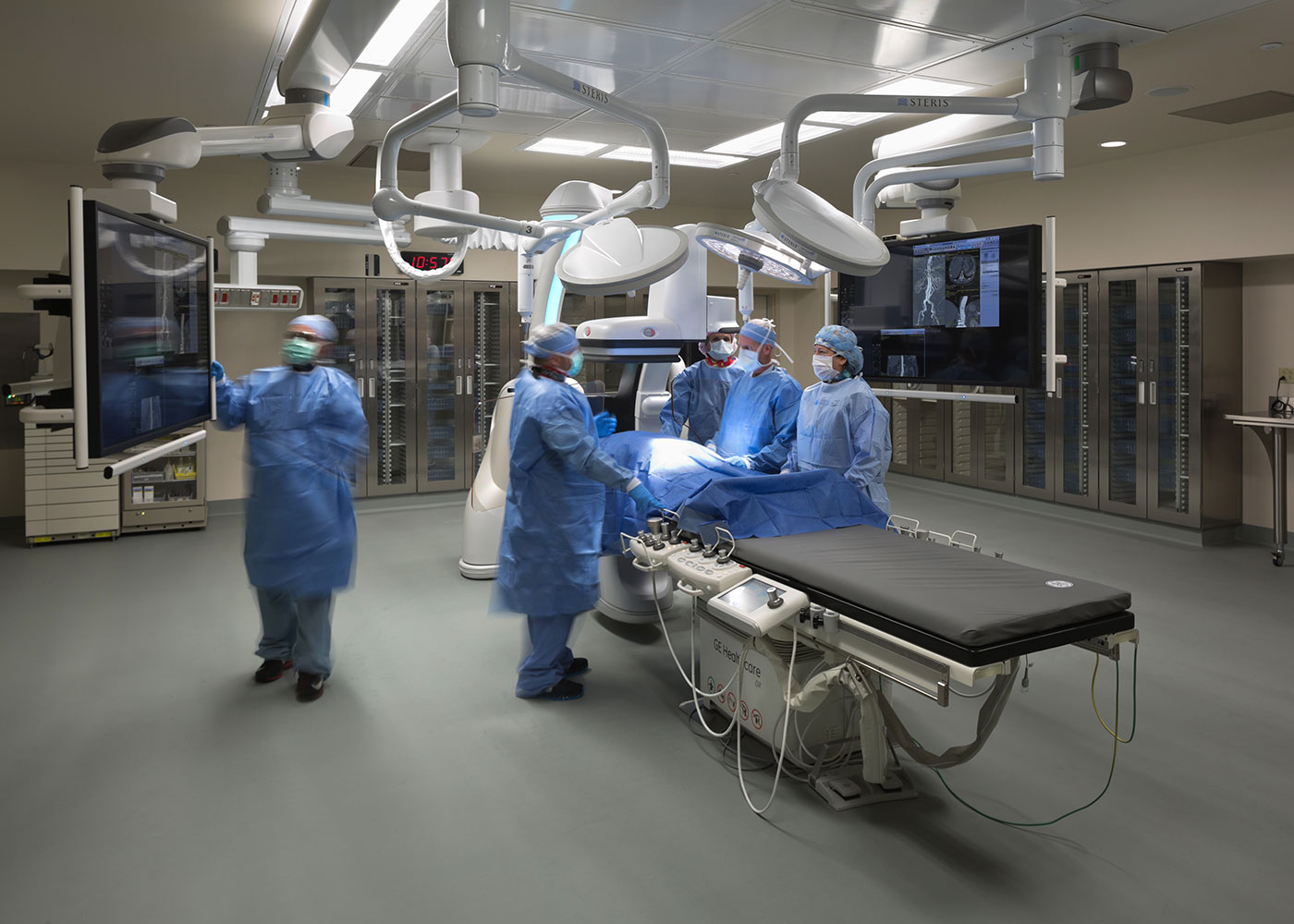 Aultman Hospital
Hybrid Operating Room
Medical Architects Design Leading Hybrid OR
The design team at Hasenstab Architects includes some of the top medical architects in Northeast Ohio. This depth of expertise was one of the reasons Aultman Hospital engaged Hasenstab Architects to design a state-of-the-art hybrid operating room which is one of the most technologically advanced in the region.
A hybrid operating room is uniquely designed to allow doctors across a wide spectrum of specialties to work alongside one another in situations where a patient will benefit from a combined team approach. There are significant benefits to patients, such as fewer individual procedures, improved safety and possibly a shorter recovery period. The hybrid approach also maximizes efficient communication between healthcare providers which contributes to positive patient outcomes.
The architectural design of Aultman Hospital's 3,600 square foot hybrid OR suite was particularly complex because it must seamlessly support a broad range of advanced procedures within a single room. The 1,050 square foot OR was specifically designed for a GE Discovery IGS 730 imaging unit, which is used for procedures such as TAVR, carotid artery stenting, endovascular AAA repair, peripheral angioplasty and stenting. The hybrid OR was built in shell space adjacent to the hospital's existing cardiovascular ORs.
The design process involved using an integrated approach to solicit end-user feedback through the use of a full scale mock-up which enabled administrators, facility engineers, clinical staff, and equipment vendors to walk through multiple scenarios for a variety of surgical procedures. This process helps to ensure correct placement of equipment, as well as to verify the most efficient room size and layout. This approach significantly enhances the efficiency and workflow within the operating room.
The hybrid OR suite has support space, which includes a control room, an entrance/scrub area, equipment room, storage for the OR, general storage and a mechanical/electrical support room. The design also includes a new 10,000 cfm air handling unit which services the hybrid OR.
Aultman Hospital's hybrid operating room gives this leading healthcare provider the capability and flexibility of accommodating a significant list of advanced surgical procedures currently offered by the hospital, as well as future developments in surgical services. Hasenstab Architects' team of medical architects was honored to be a part of such a significant project which contributes to the health of the community and enables doctors and hospital staff to provide leading edge care which can help save lives.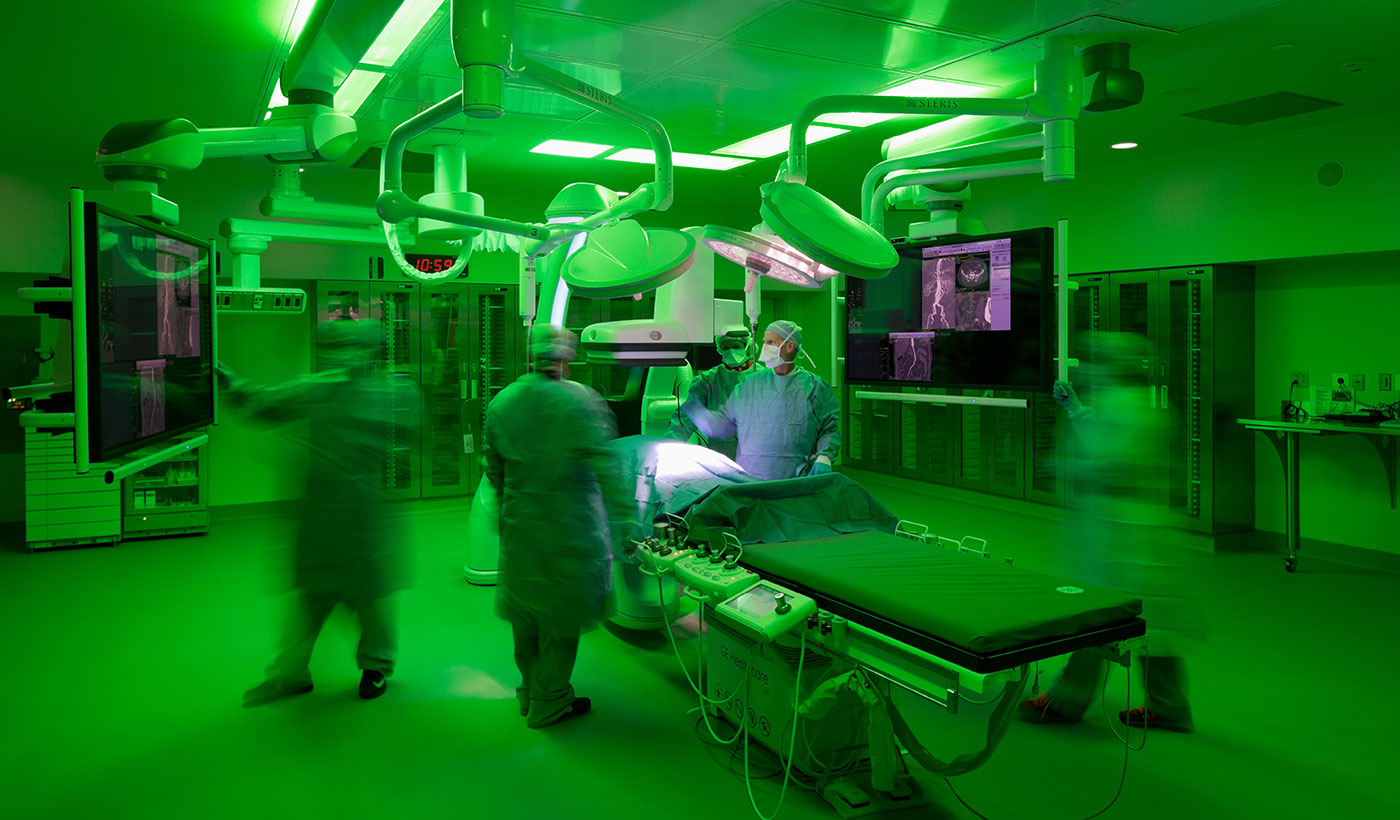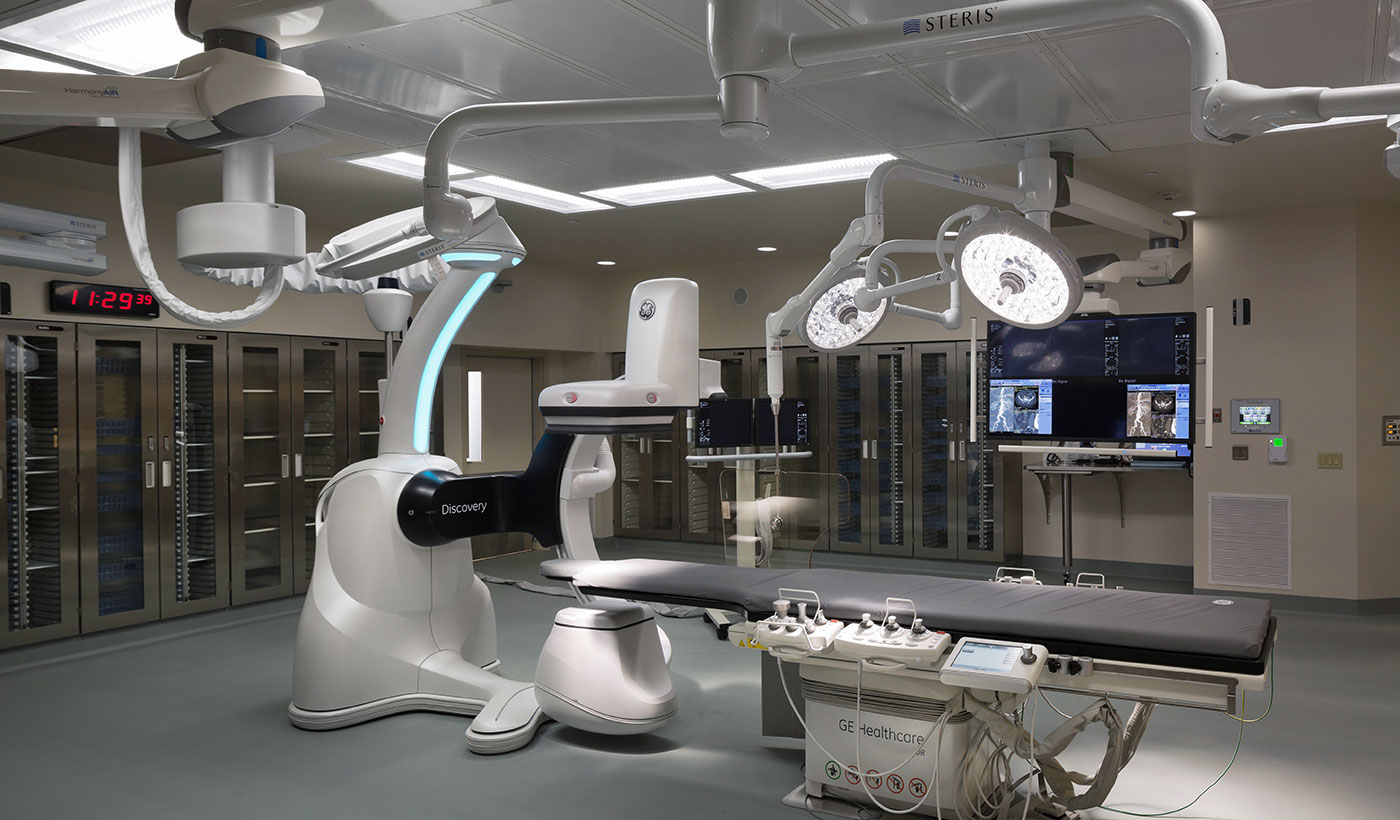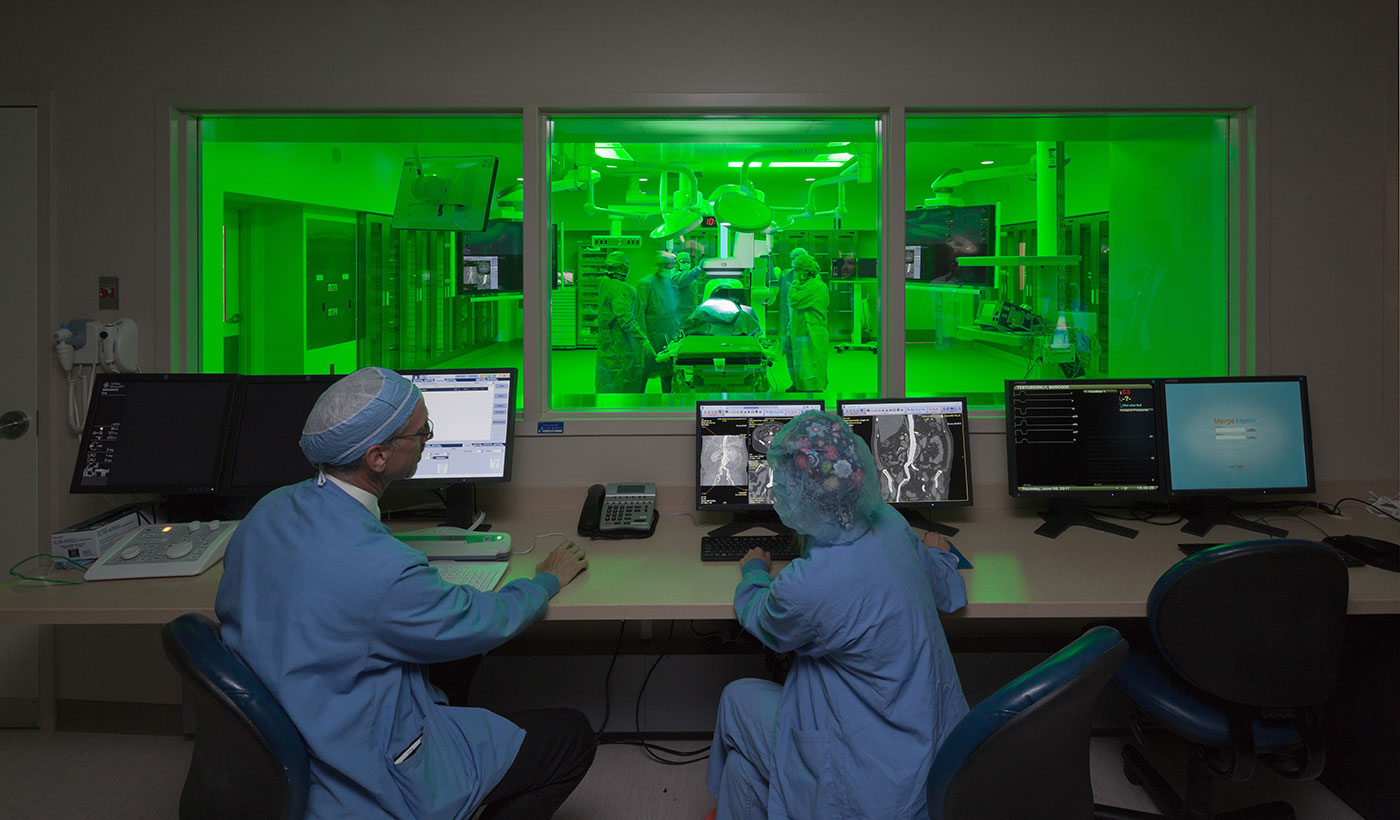 Key Team Members
Dan Herstine
Eric Droll
Matt Glassner