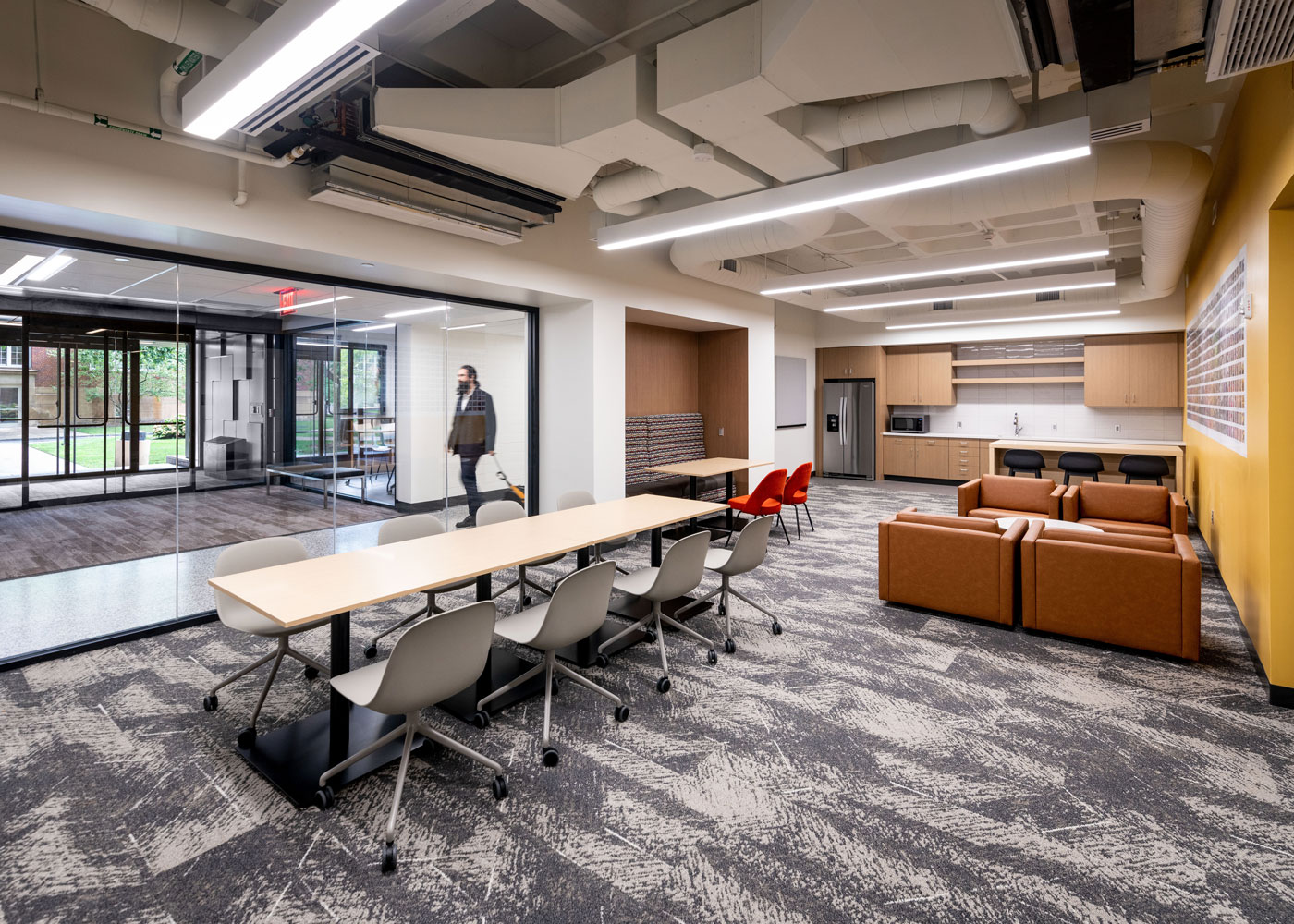 Case Western Reserve University
Materials Testing Lab
The Materials Testing Lab renovation included exterior improvements to the main entry of White Hall, along with interior renovations for offices, a student lounge, lobby, and new laboratory spaces at Case Western Reserve University.
The spaces were organized around the main entry of the building to provide a new entry experience – truly a new "front door" to welcome students.
In the previous building layout, the dean suite was tucked around the corner making it difficult for students to find. While the new suite is in the same location, the arrangement has been changed to open up the space to the updated lobby making the space more accessible and welcoming.
The student lounge is straight ahead of the entry, providing a much needed study space, and encouraging student interactions.
The new materials testing lab is also directly off the lobby space. Frosted glass walls provide the right balance of highlighting the research and teaching practices, while not being a distraction to the students within the space.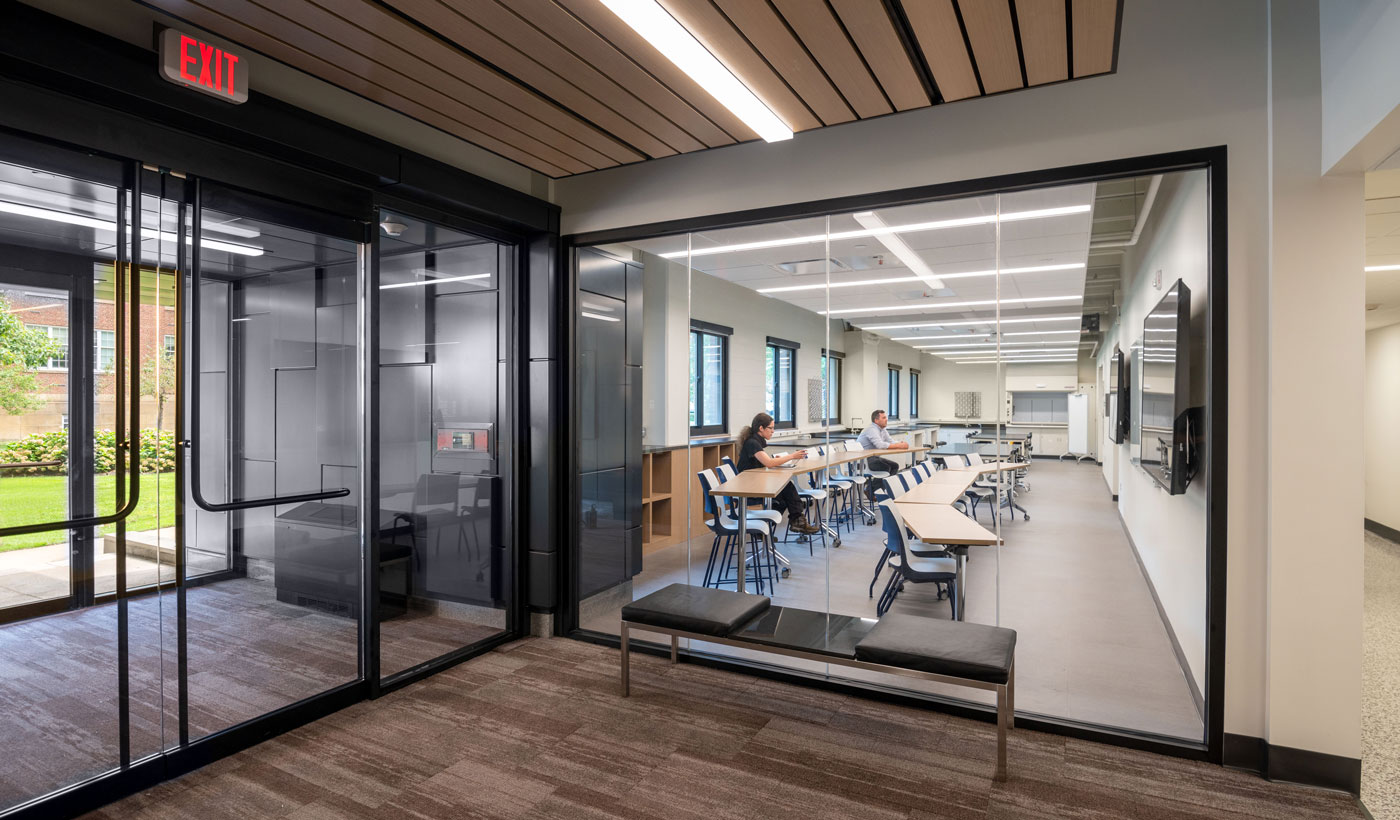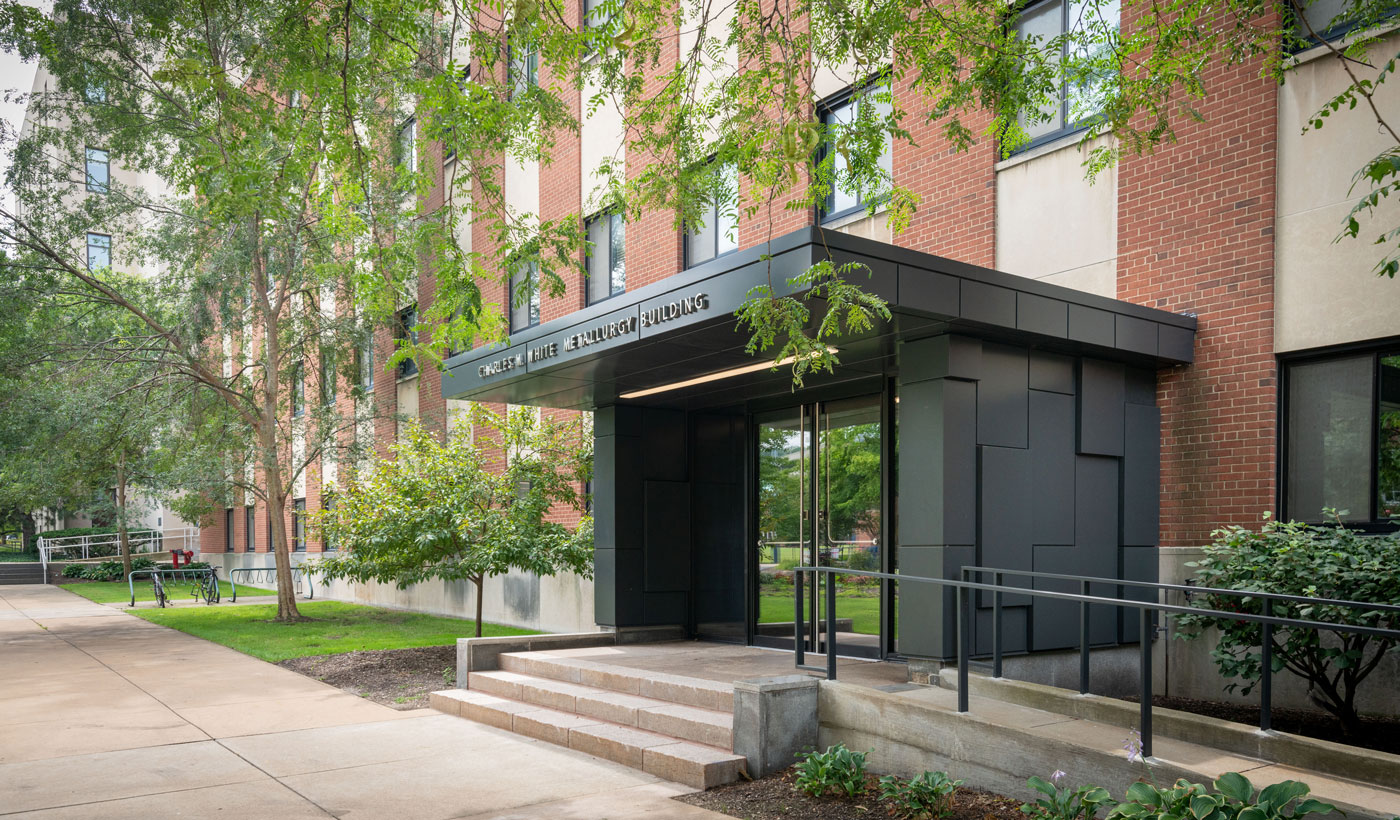 Project Details
Client
Case Western Reserve University
Category
Keywords
Key Team Members
Ben Rantilla
Chitra Matthai
Mike Serafin