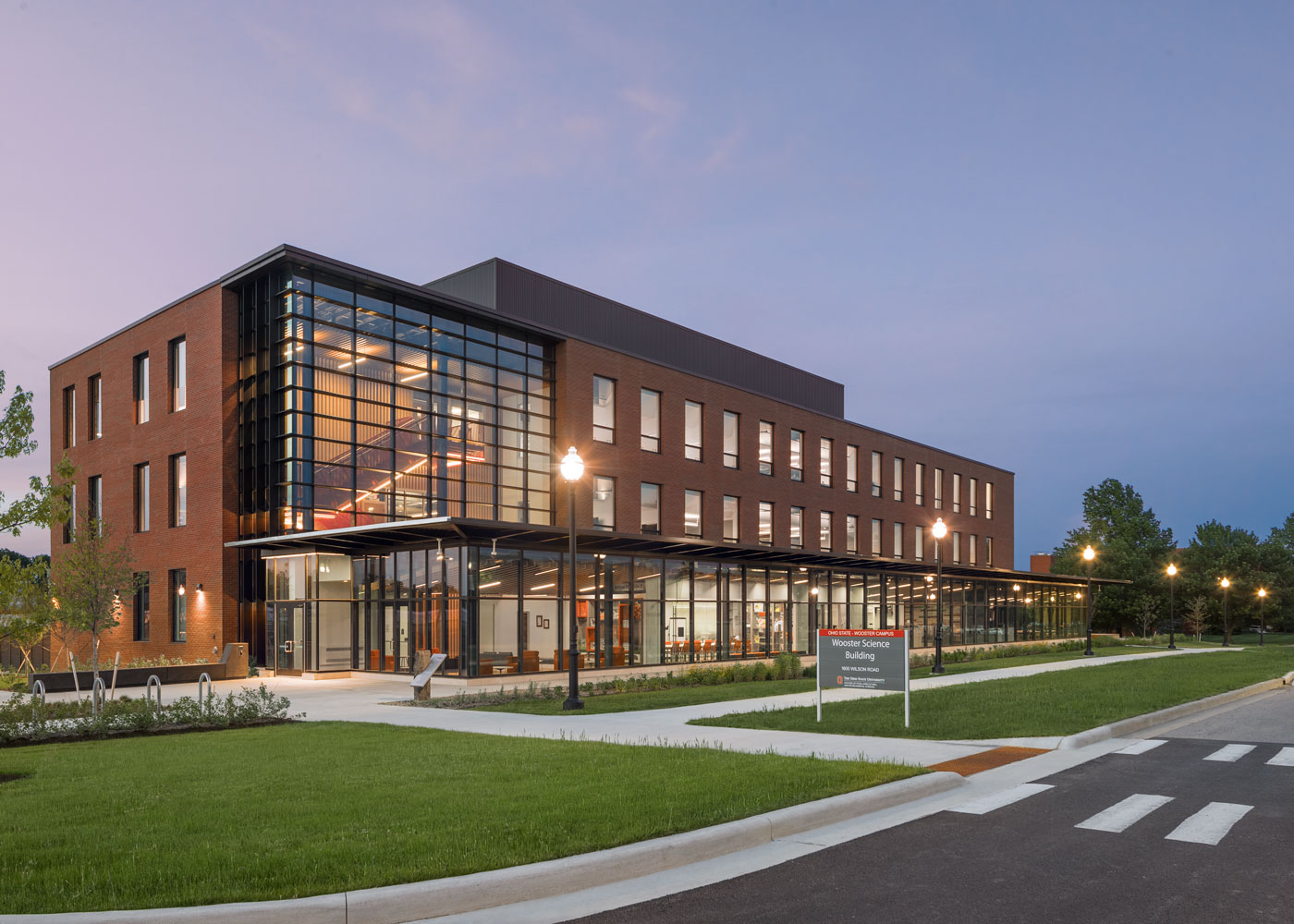 The Ohio State University
Wooster Science Building
Ohio's Leader in Sustainable Building Design
Hasenstab Architects, a leader in sustainable building design, partnered with design architect, Sasaki, to provide comprehensive architectural services for a new science building at The Ohio State University's Wooster Campus. Home to OSU's College of Food, Agricultural and Environmental Sciences, it is only fitting that the new science building was designed and built using sustainable practices. The result is an award-winning, LEED® certified science building.
The new, 66,000 square foot science center is the first building at that location designed to foster a "one campus feel" by bringing together Ohio State ATI functions and the Ohio Agricultural Research and Development Center functions within the new building. The facility houses four research labs supporting the entomology department, while also serving the campus' undergraduate population by incorporating two chemistry teaching labs and associated support space. In addition, offices and support spaces were designed to accommodate multiple uses by a variety of departments.
The state-of-the-art laboratory areas consist of open labs, support space, offices and seminar areas. The open lab spaces are separated by glass walls to maximize light and encourage interaction.
Students, faculty and staff aren't the only ones who call the new science building home. The entomology department's Bug Zoo (affectionately known as BugZooWoo) is on the building's first floor and allows visitors such as school children to see and experience the collection of insects including Australian Walking Sticks, Curly Hair Tarantulas and Sunburst Diving Beetles. "Insect Ambassadors" are frequently onsite to help with educational outreach and to photograph and digitize specimens and interact with the Bug Zoo animals.
Designed with flexibility in mind, the science building includes multi-purpose classroom space that can accommodate 100 students and be utilized for classes as well as industry teaching sessions. Perhaps one of the most welcome features is a cafe located in the public zone of the building which is designed to promote interaction between various campus faculty, staff and visitors.
Hasenstab Architects' commitment to sustainable building design is reflected in every project, even if LEED® certification isn't a requirement. Our team includes many LEED® Accredited Professionals with experience sourcing and utilizing environmentally responsible materials and implementing energy conservation systems. Working on a project such as the Wooster Science Building is especially fulfilling because we have the privilege of using our expertise in sustainable design to support the next generation of innovators who will influence food, agriculture and environmental sciences for decades to come.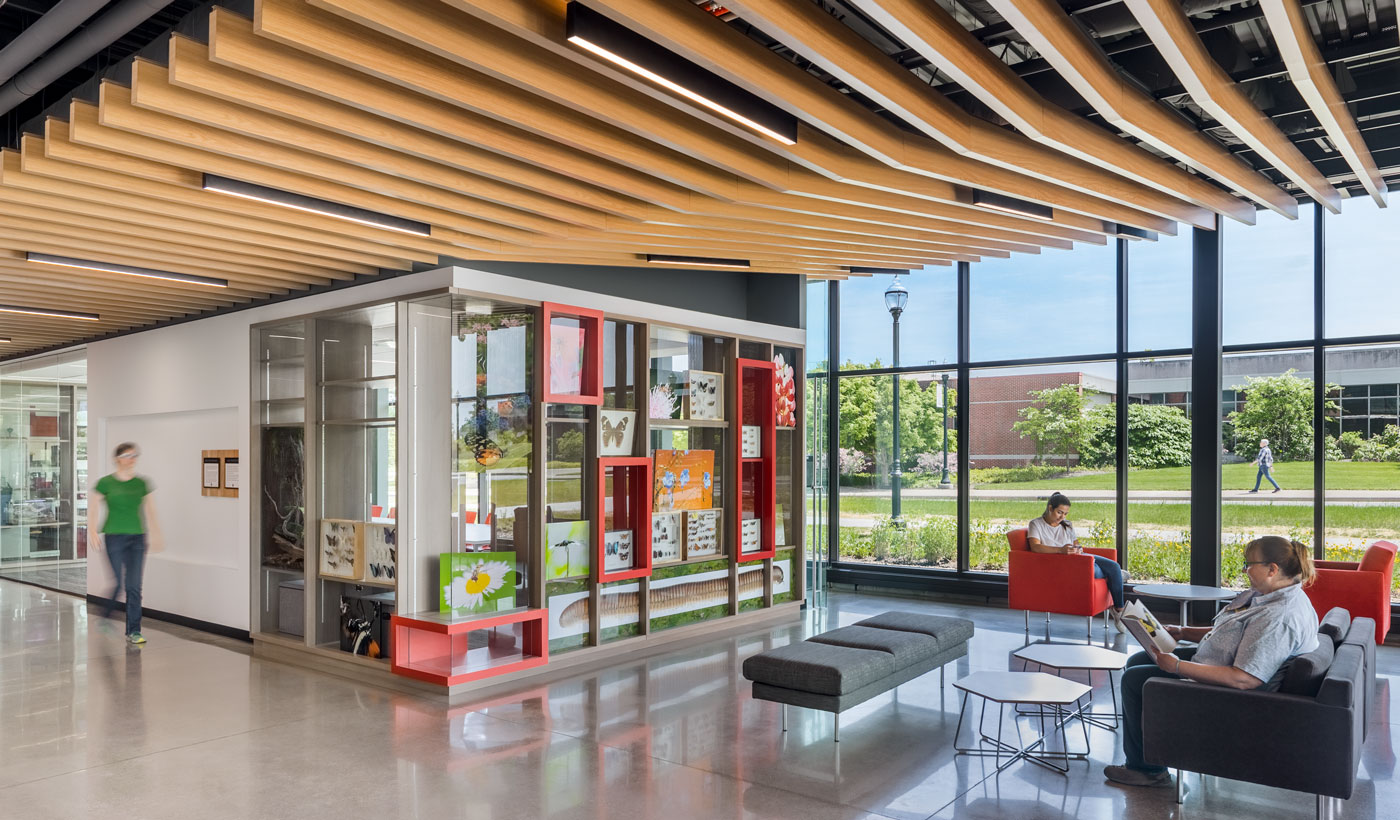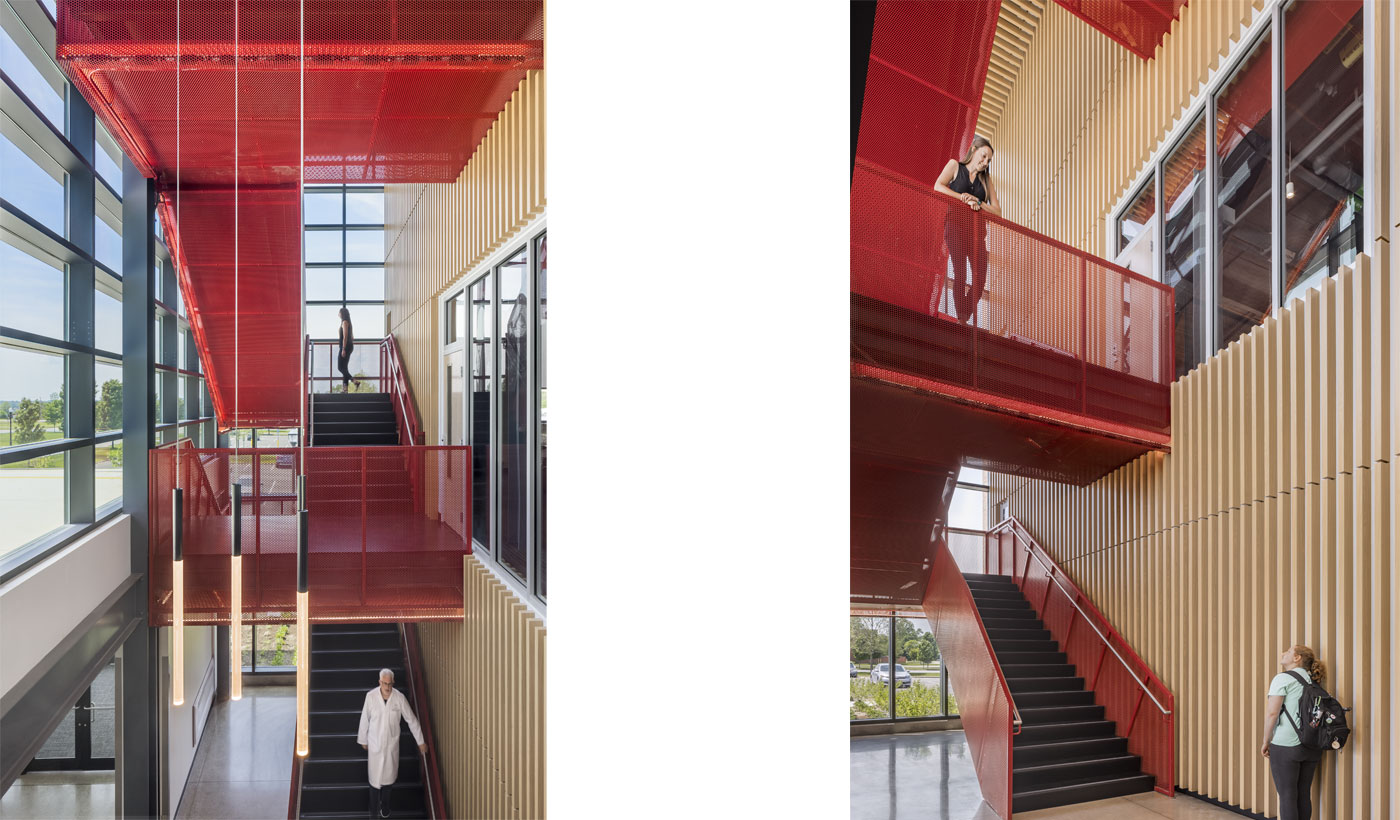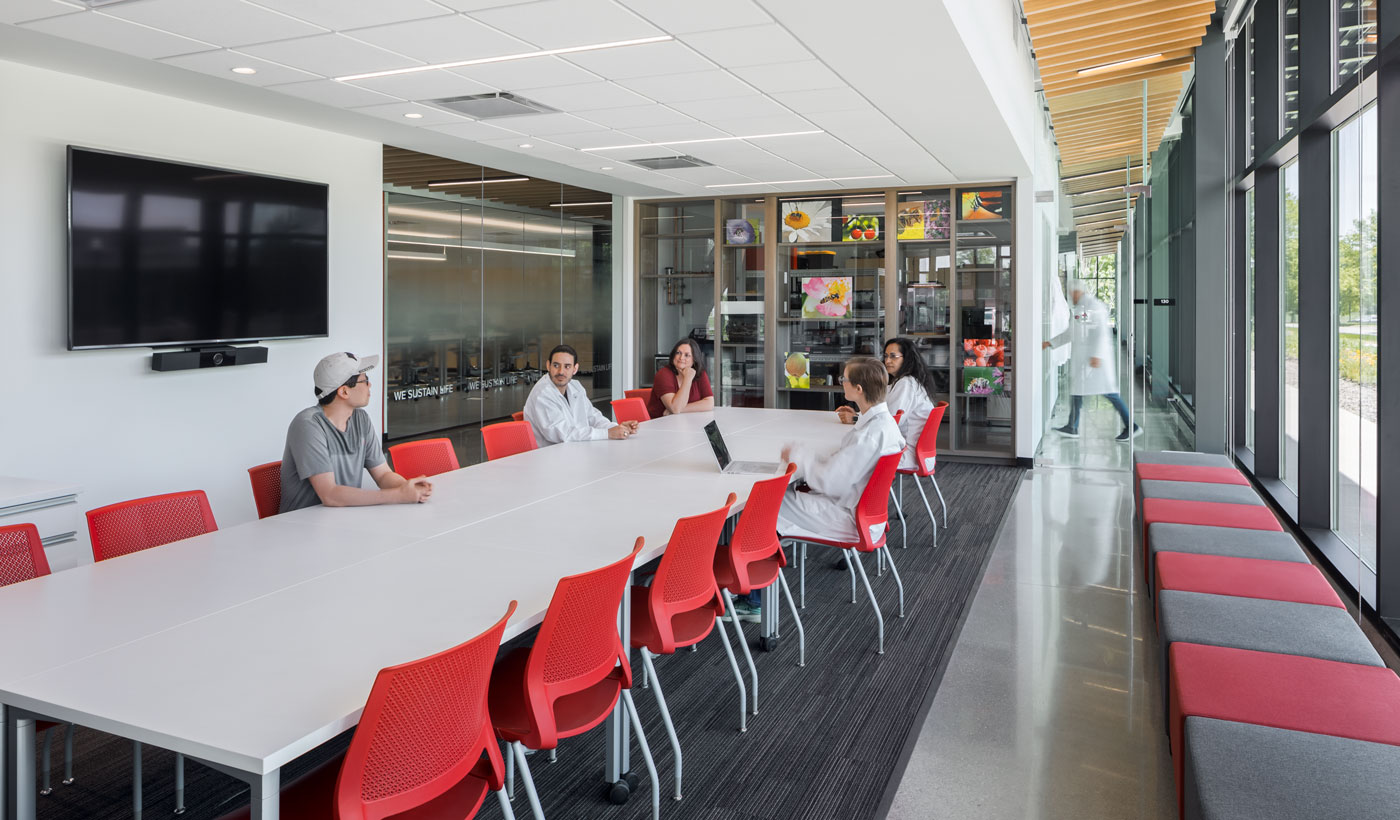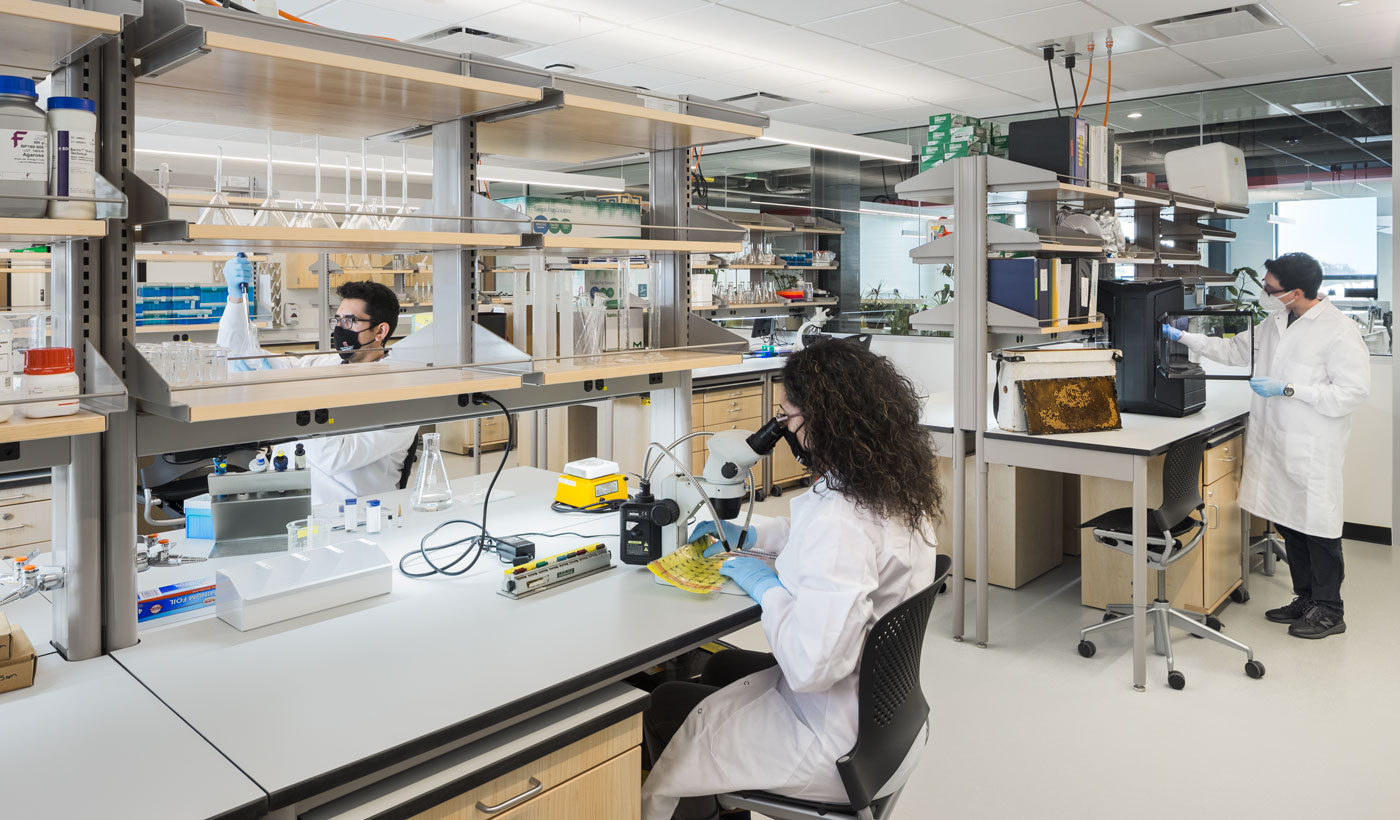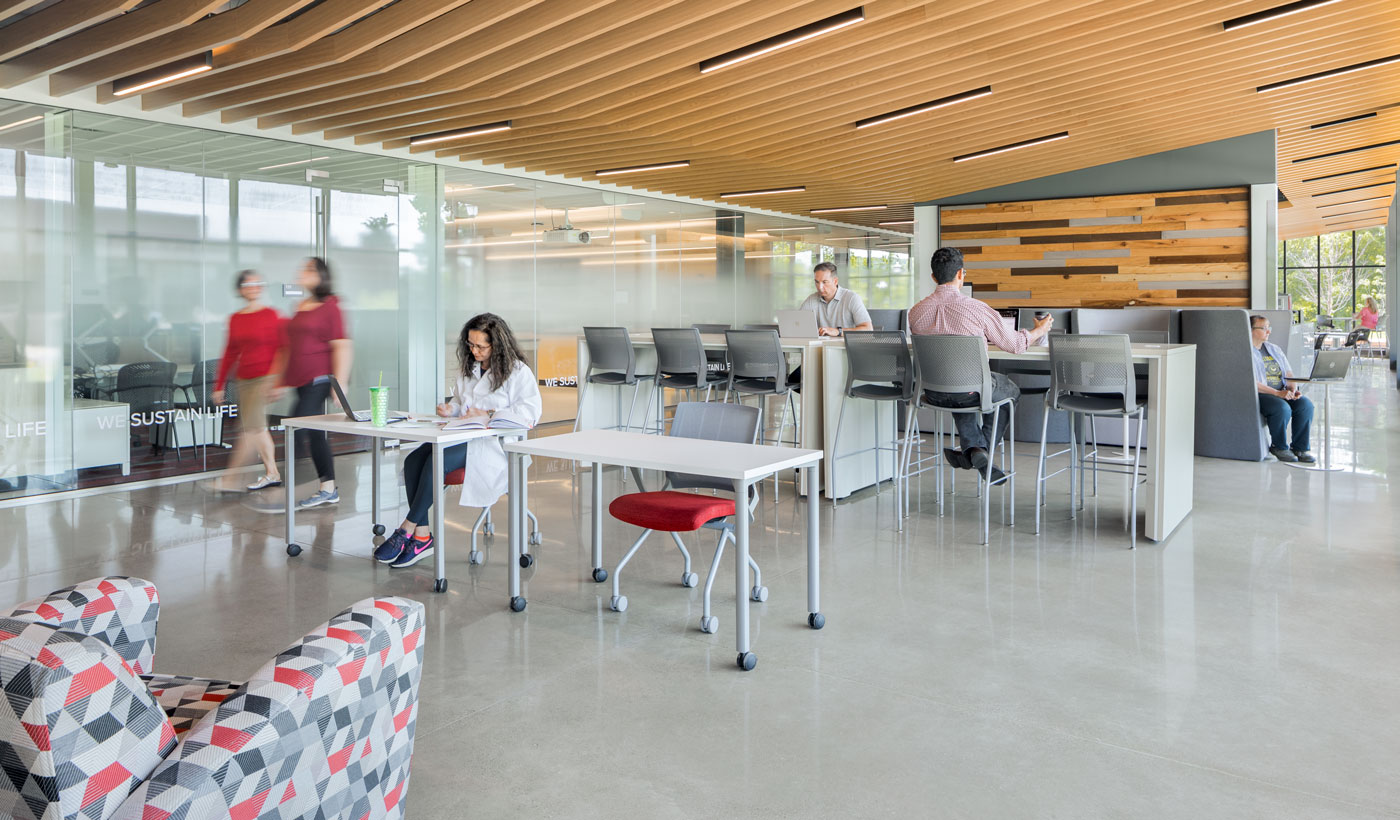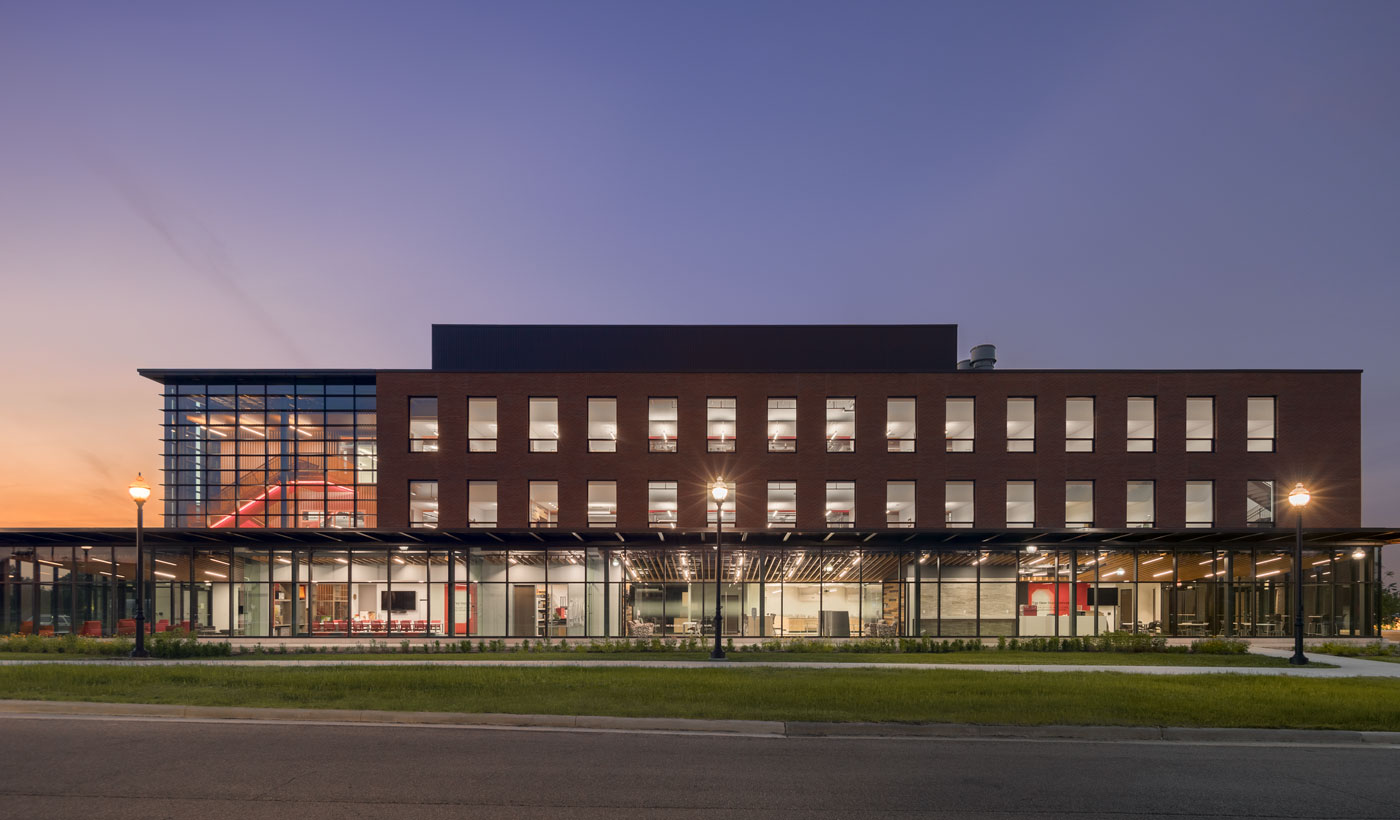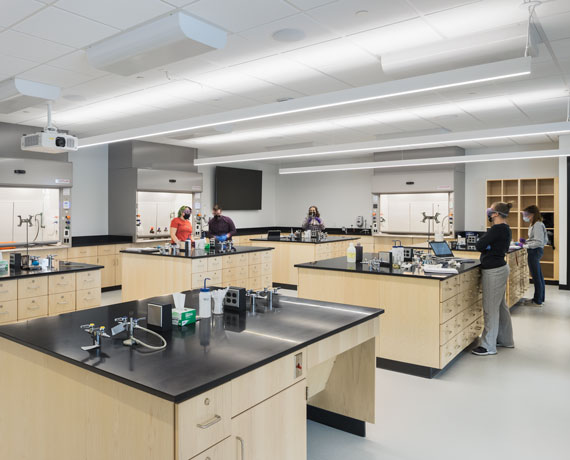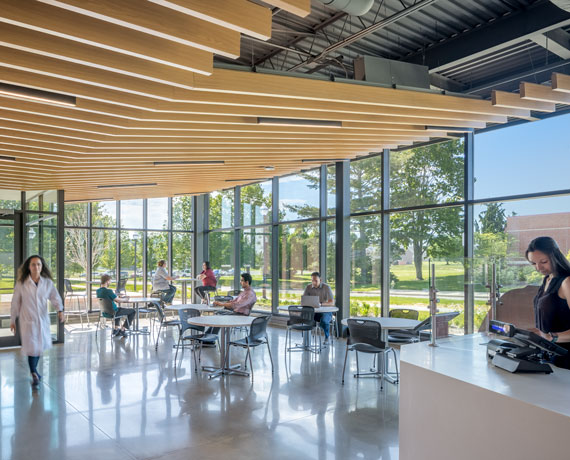 Project Details
Client
Category
Awards
2021 AIA Akron Design Awards – Honor Award: Interiors
2021 ASID Ohio North Interior Design Award – Educational Space
2021 IIDA Cleveland Akron Interior Design Awards: Best in "LEARN" Category
Keywords
Key Team Members
Brian Miner
Ben Rantilla
Amber Duco
Regan Everhard
Chitra Matthai
Ben Grow
Rose Grow