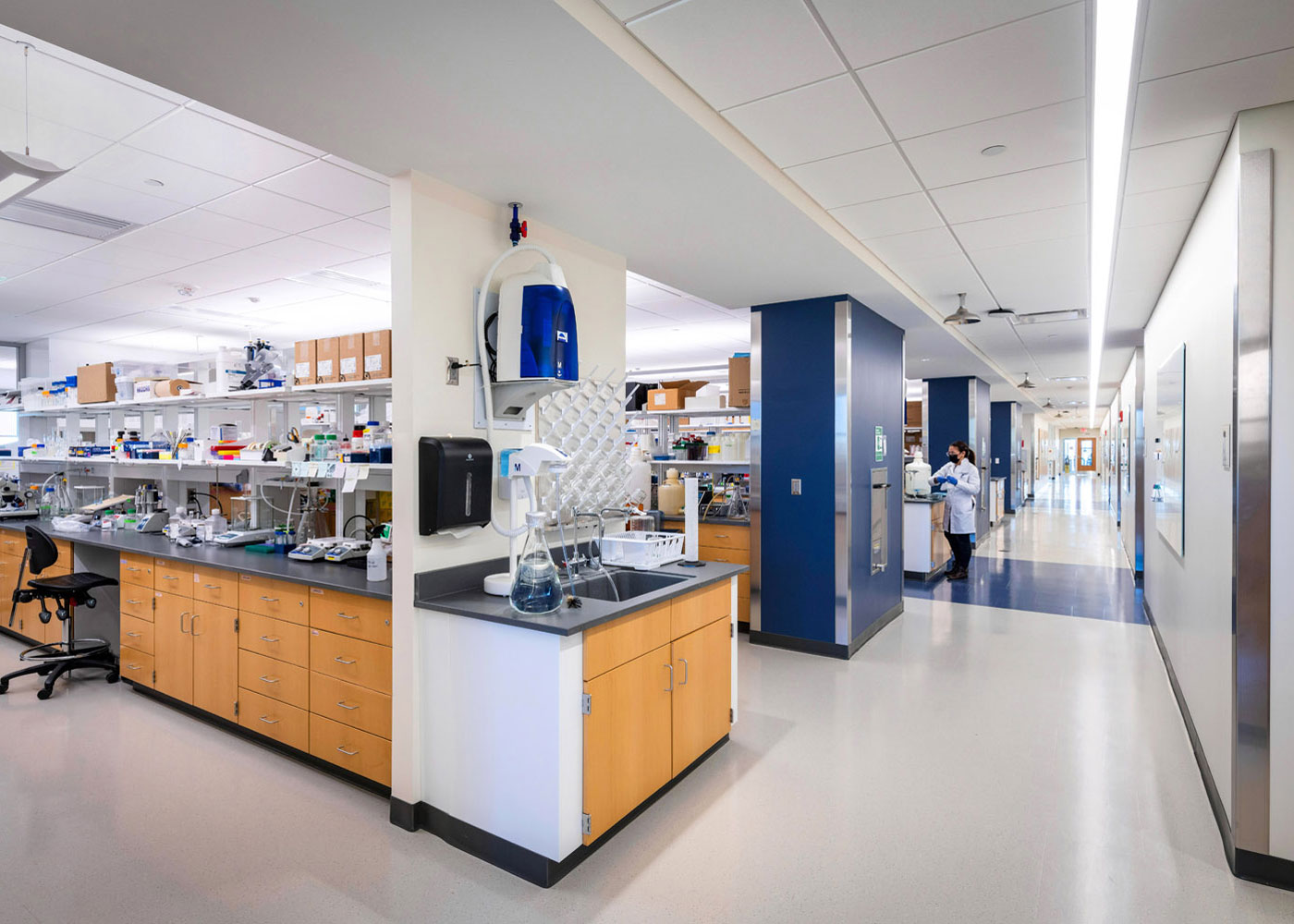 Northeast Ohio Medical University (NEOMED)
Pharmaceutical Sciences Lab
Hasenstab Architects provided architectural design services for a build-out of shell space on the fourth floor of the Research and Graduate Education Building at Northeast Ohio Medical University (NEOMED).
The 18,000-square-foot project involved consolidating the Department of Pharmaceutical Sciences, which was spread out over multiple buildings on campus, into one centralized location.
The new space includes offices for primary investigators, labs, conference rooms and support space. The main lab features an open lab environment with space for up to 10 primary investigators. An adjacent write-up space allows for out-of-lab activities to take place without having to go far from the lab. Large windows were included between the write-up and lab areas to allow natural light into the main lab.
Support lab areas include animal surgery, electro-physiology, microscopy, confocal, PCR and Mass Spectrometry.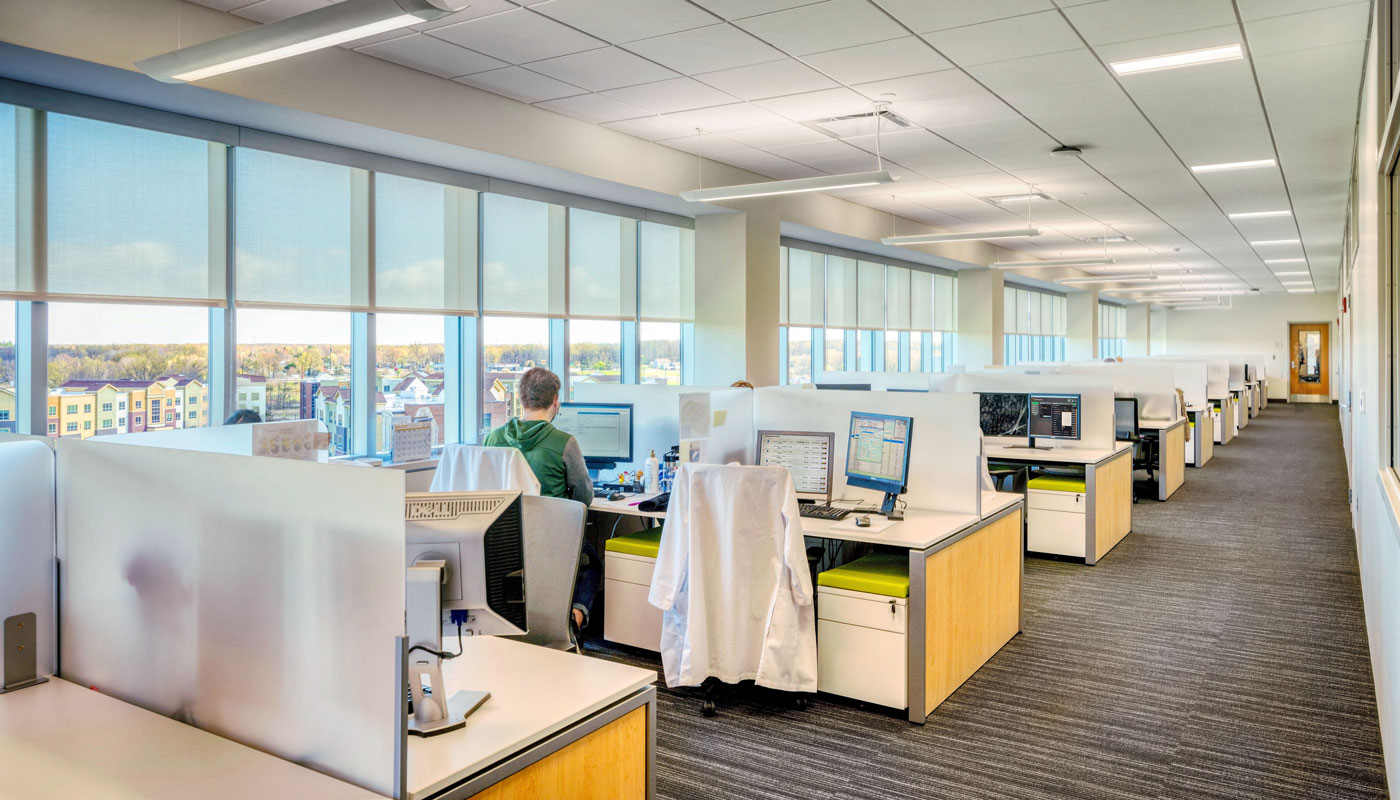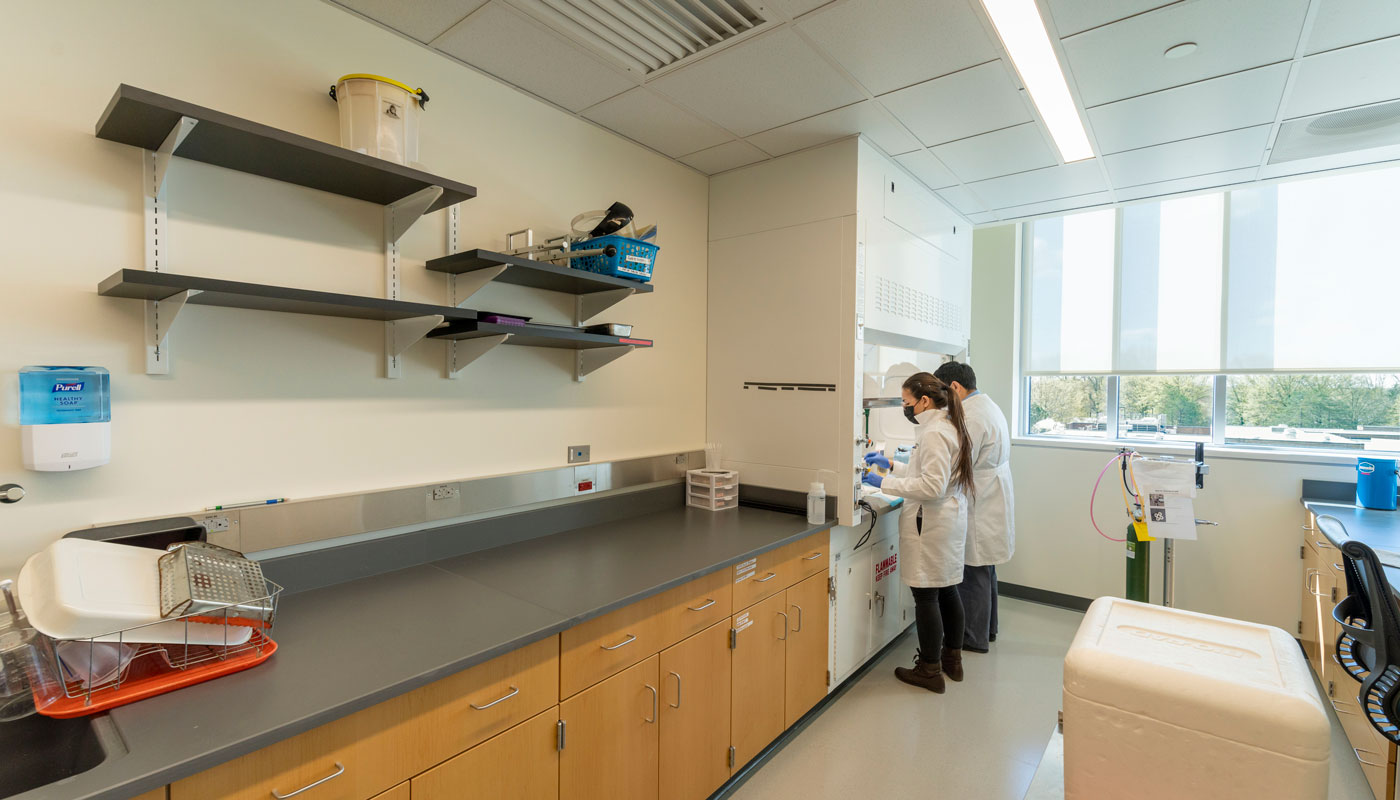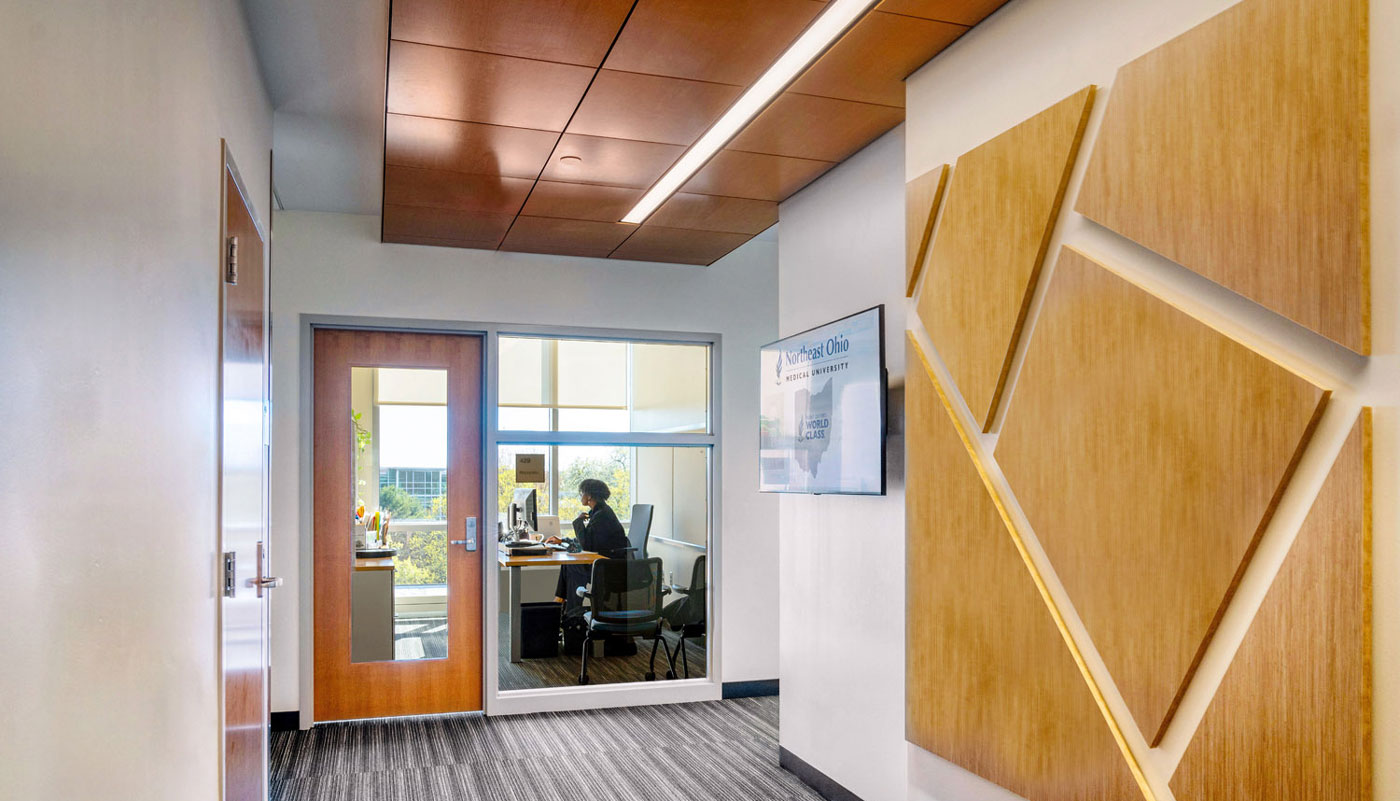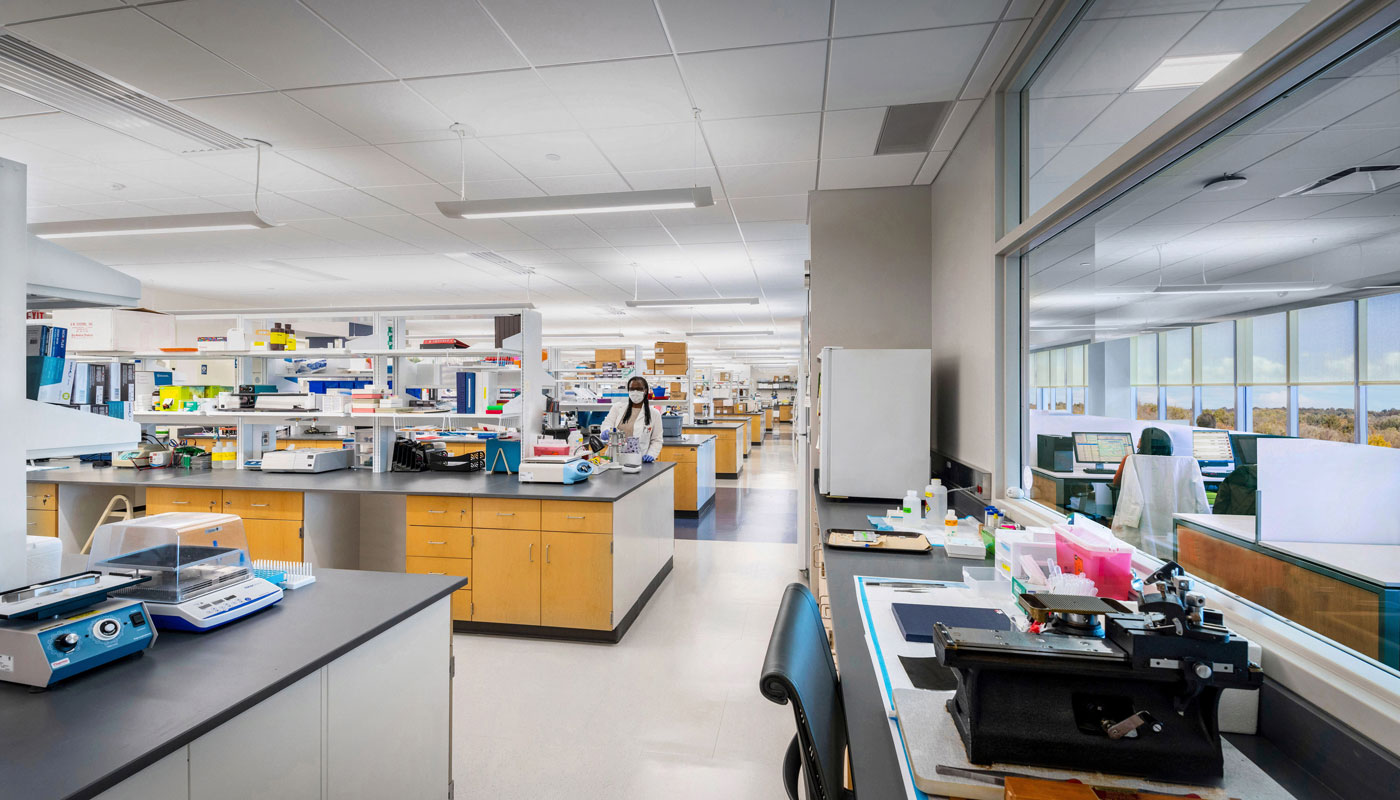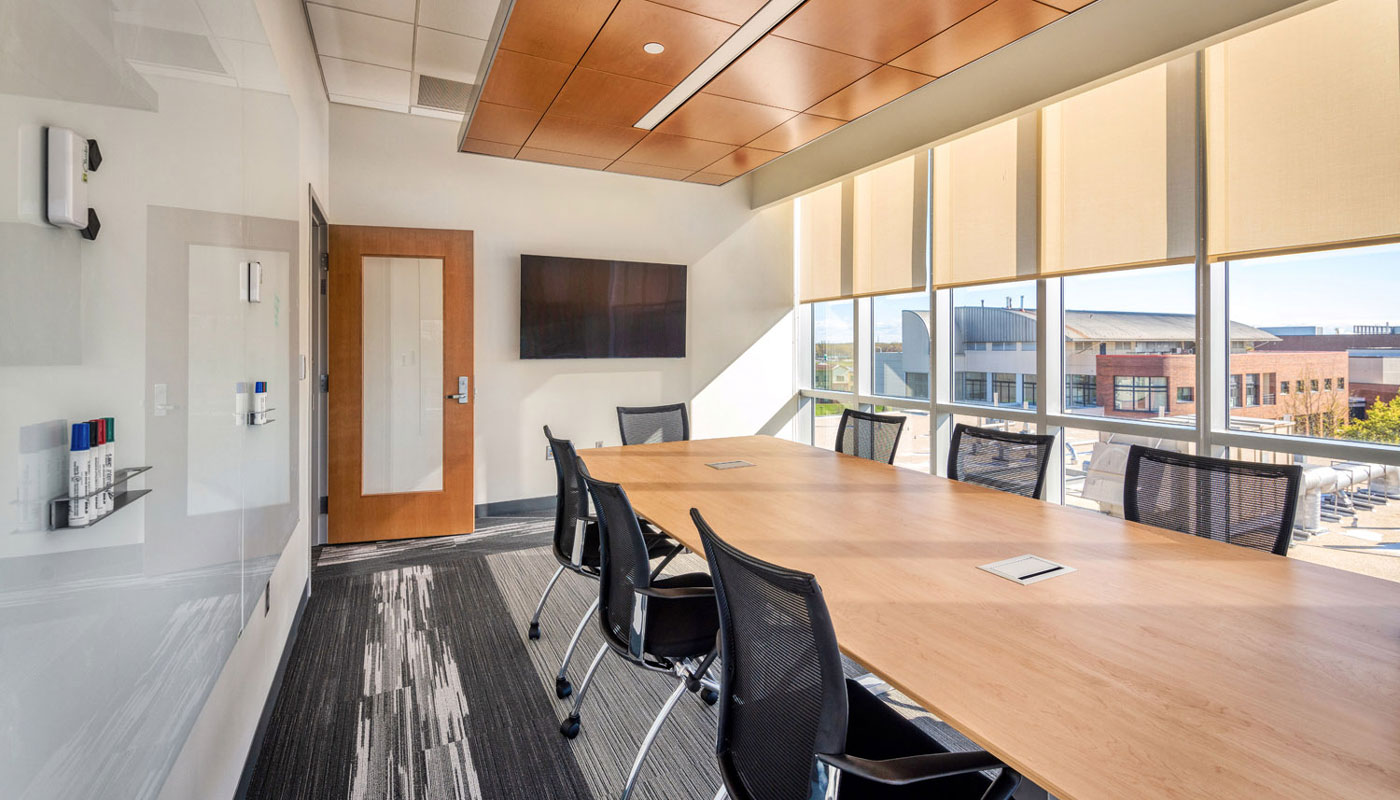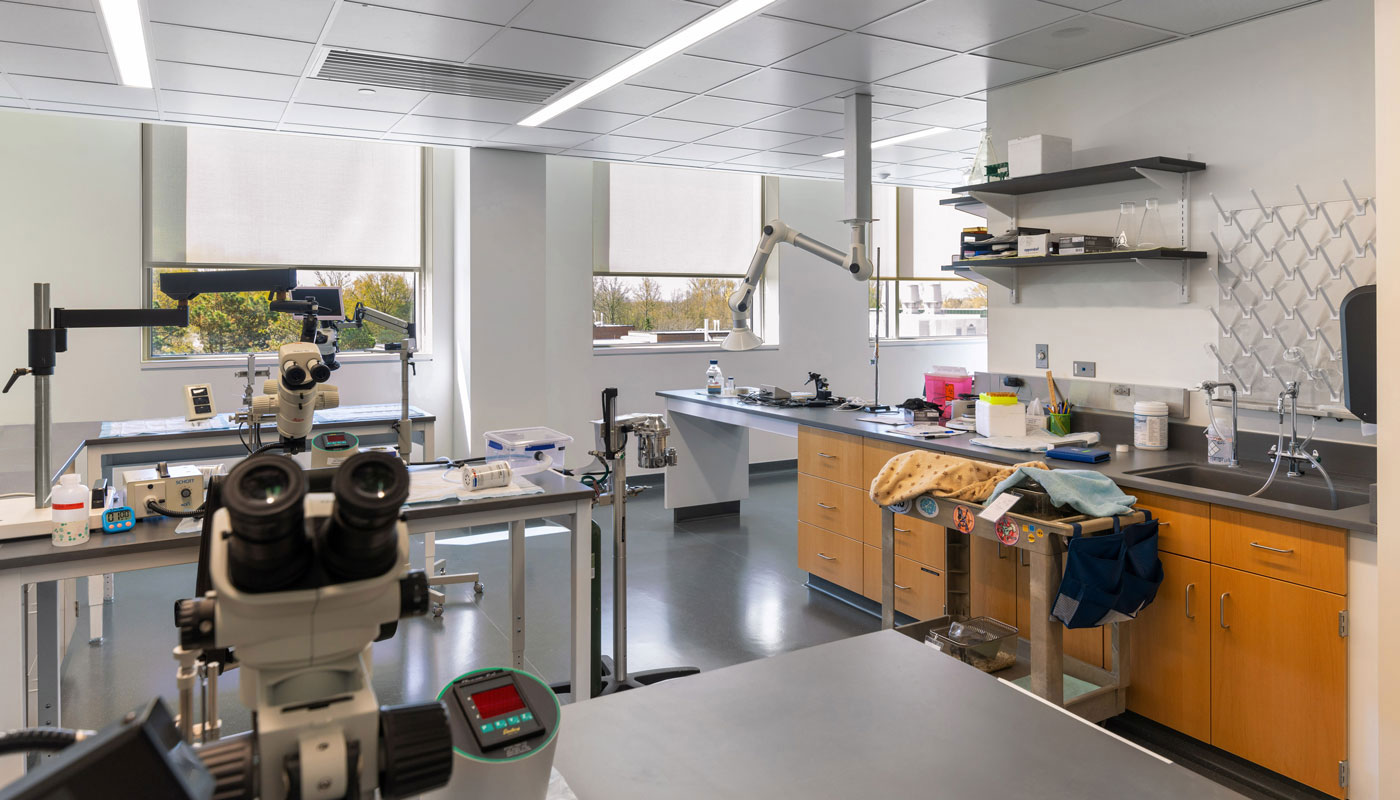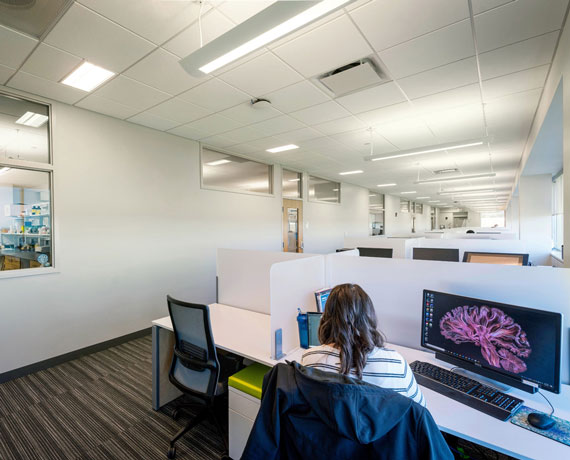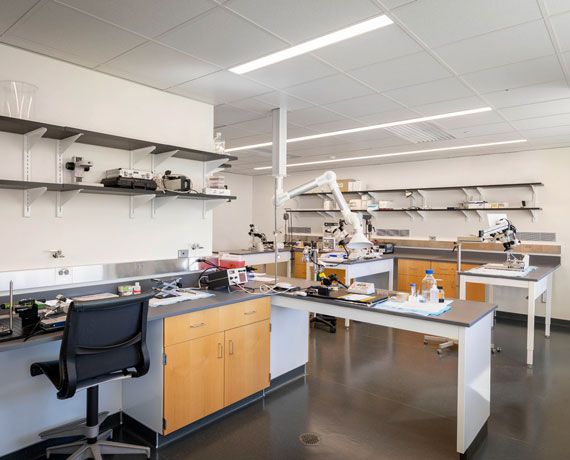 Project Details
Client
Northeast Ohio Medical University (NEOMED)
Category
Keywords
Animal Surgery Lab
,
Build-Out Clinic Architecture
,
Conference Rooms
,
Confocal Lab
,
DBB
,
Education
,
Electro-Physiciology Lab
,
Fume Hood
,
Higher Education
,
Interior Design
,
Laboratories
,
Laboratory
,
Mass Spectrometry Lab
,
Microscopy Lab
,
NEOMED
,
Office Spaces
,
Pharmaceutical Sciences
,
Tissue Culture Lab
Key Team Members
Brian Miner
Philip Erb
Chitra Matthai