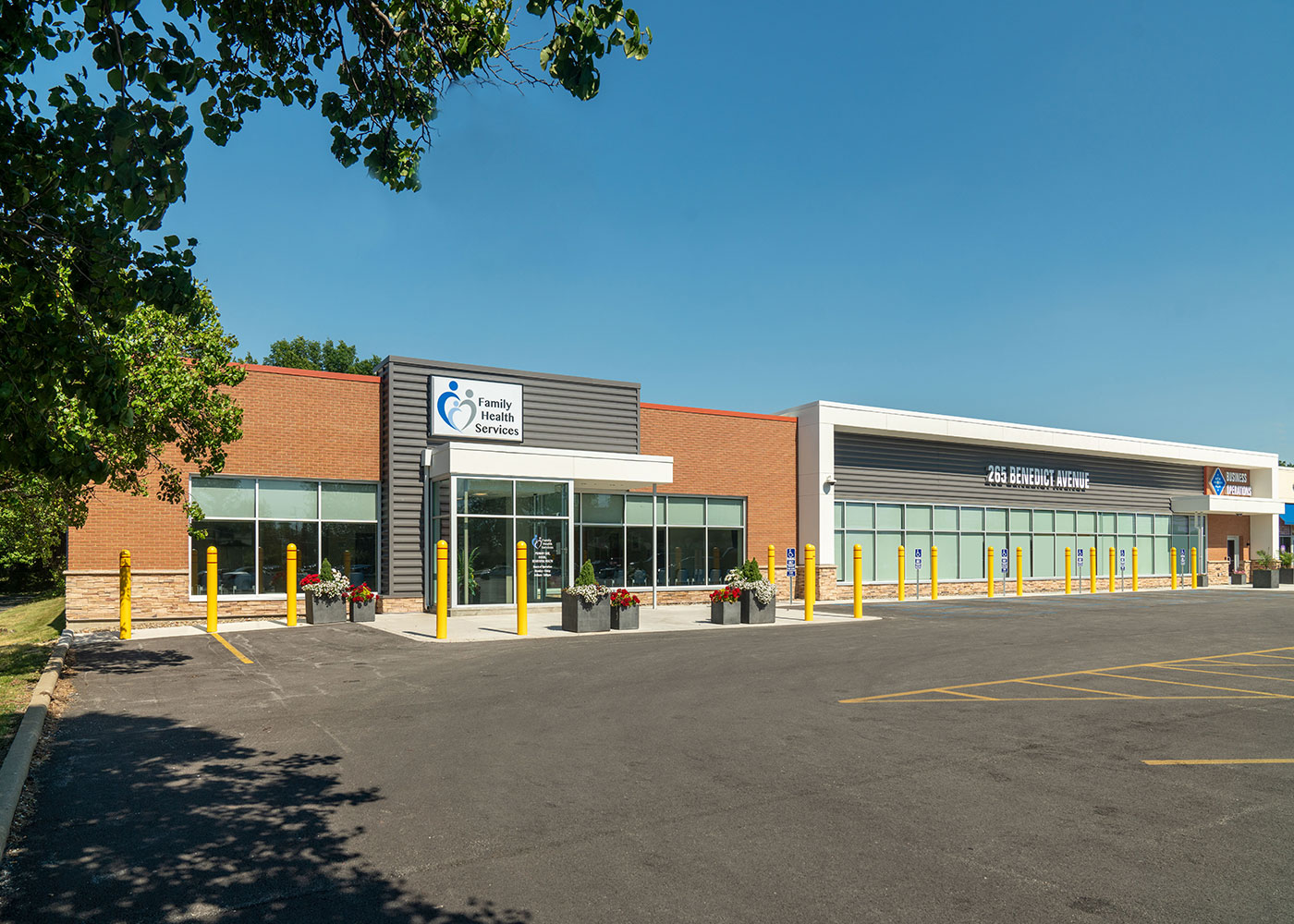 Fisher-Titus Health
Medical Clinic Build-Out
This 18,000-square-foot build-out was designed to accommodate a new medical clinic with administrative workspace for Fisher-Titus Health. Hasenstab Architects provided professional design services for the health center located in Norwalk, Ohio.
The project started with the renovation of a former grocery store to create space for the new federally qualified health center. The medical clinic, which provides expanded healthcare access to residents of Huron County, features 12 exam rooms, eight dental rooms, and six counseling rooms, as well as waiting and reception areas. The new facility also includes offices and facility space.
The office space accommodates 72 open work areas. Seven private offices, as well as several meeting areas and other support spaces, are also included in the new medical clinic.
The project scope also encompassed the addition of a new entry canopy, as well as exterior façade upgrades and limited sitework. Updates were made to the existing infrastructure, including separate metering and the addition of new plumbing, mechanical, electrical, and low voltage systems to support the program.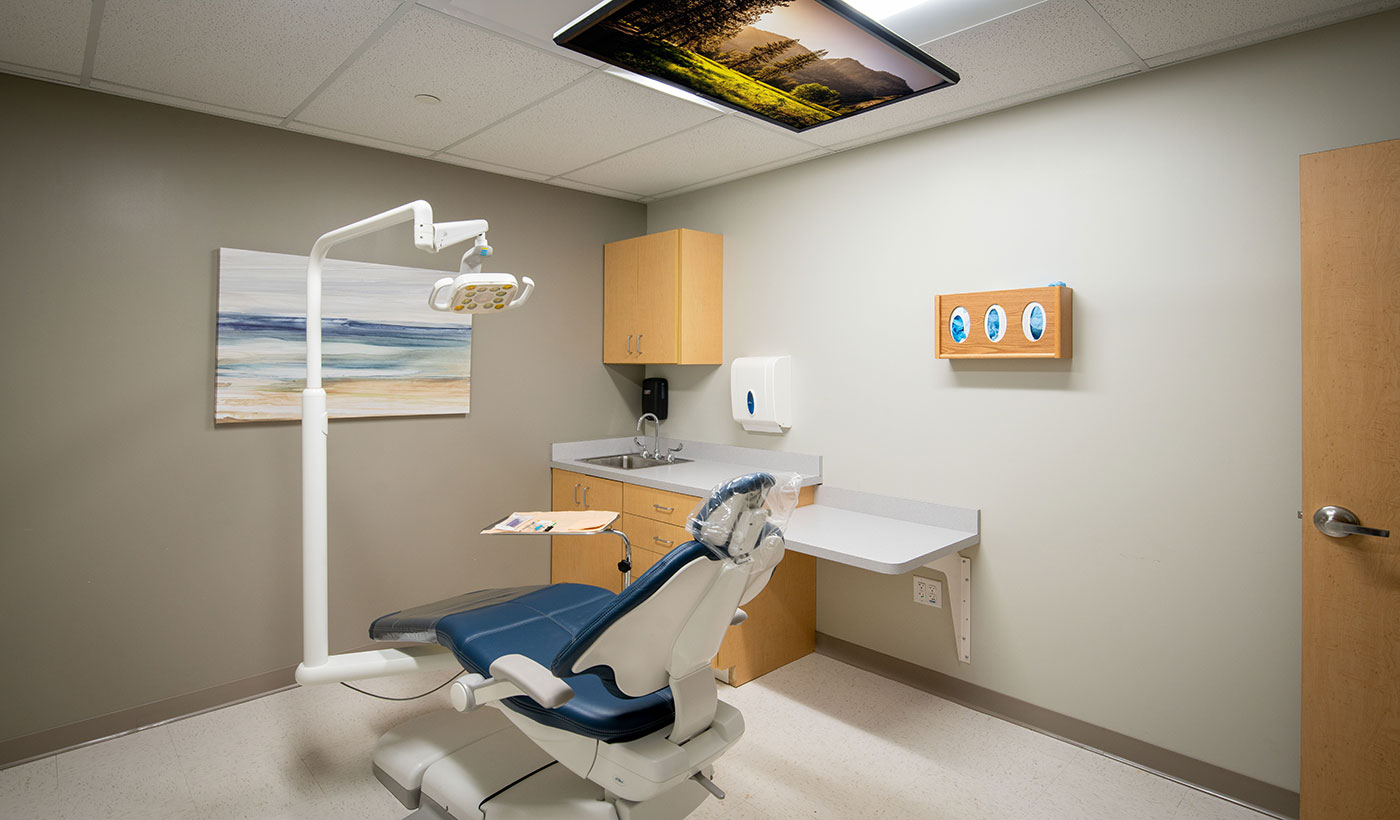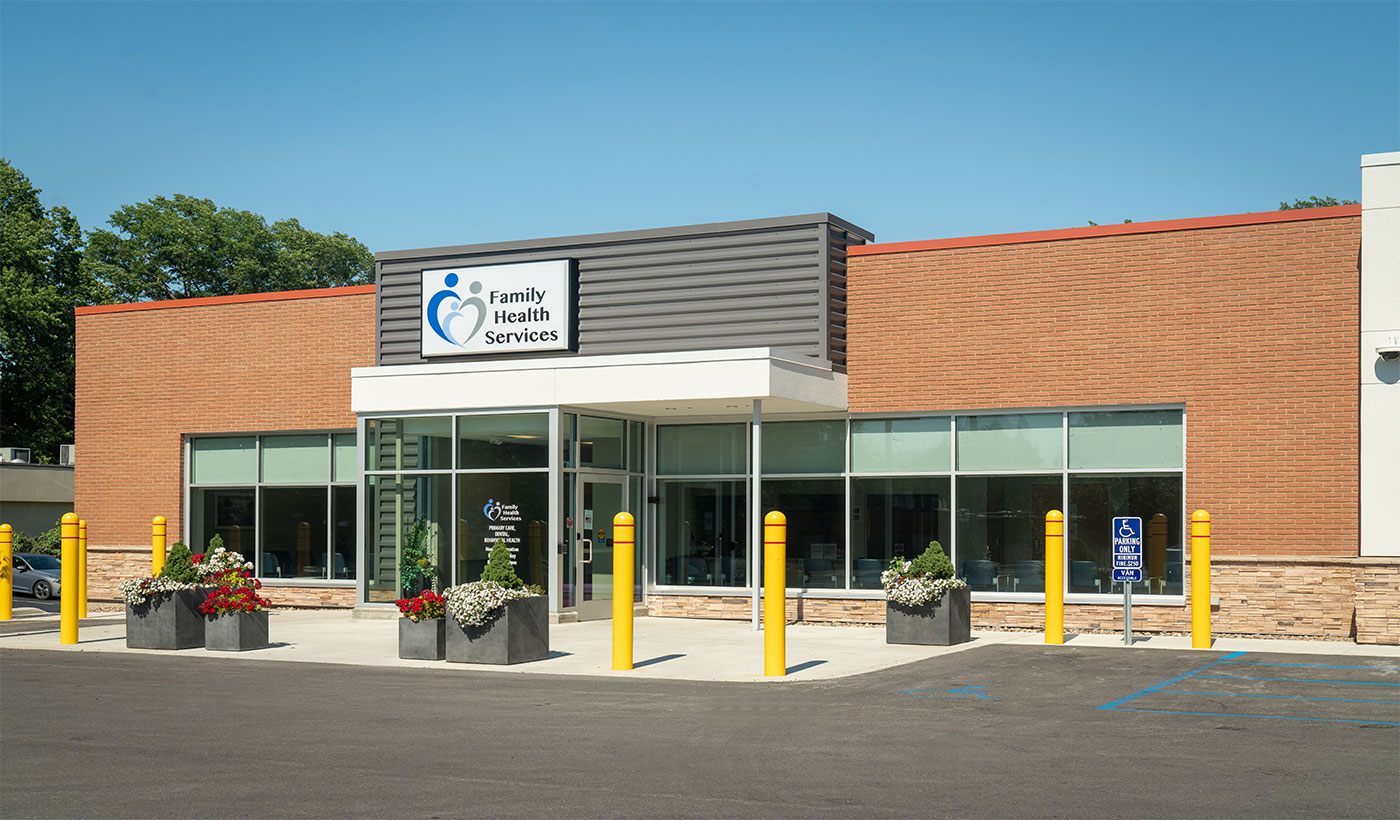 Key Team Members
Scott Radcliff
Carla Cremers
Rose Grow