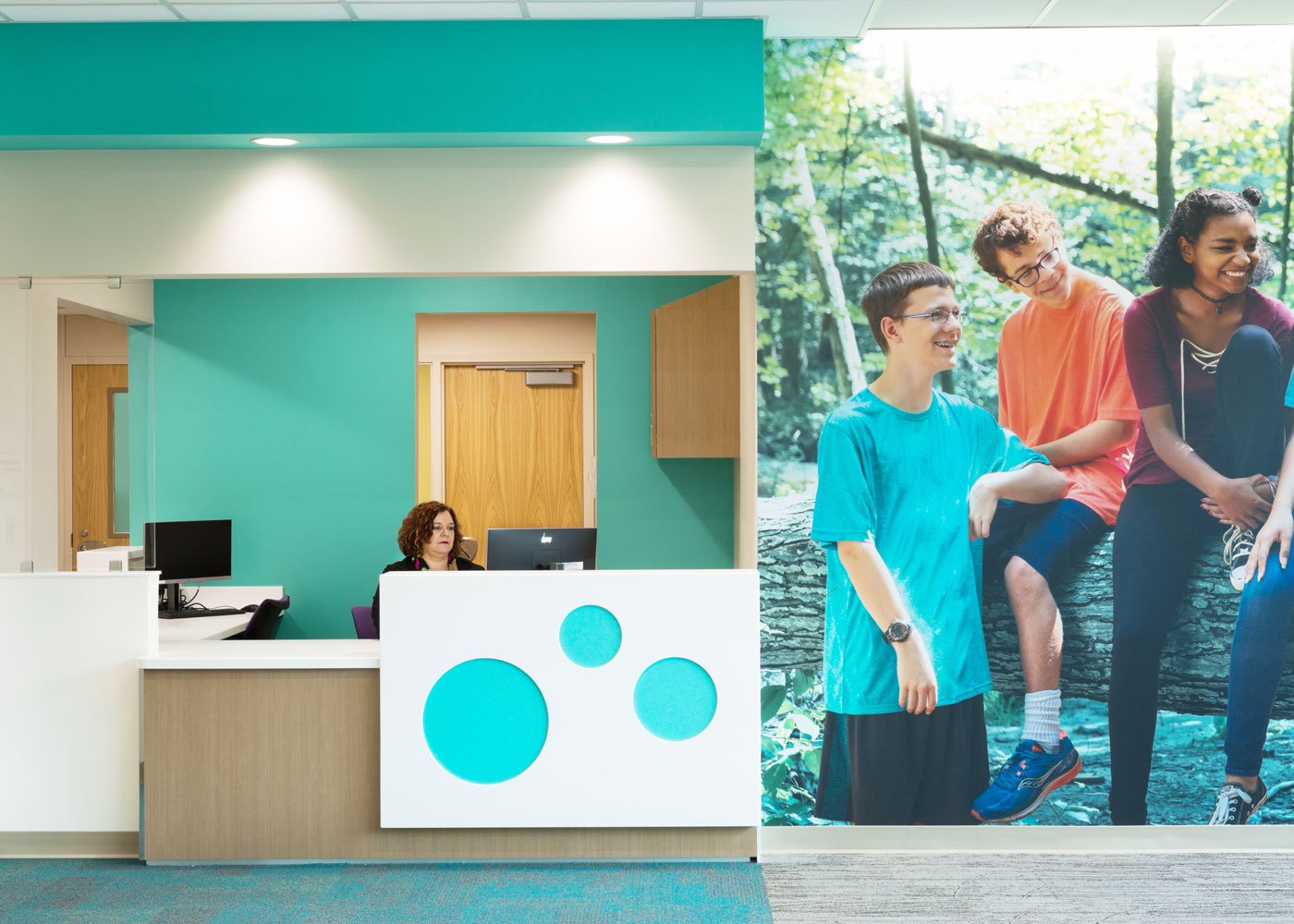 Akron Children's Hospital
Outpatient Behavioral Health Center
Hasenstab Architects provided architectural and interior design services for the 23,200 square foot Lois and John Orr Family Behavioral Health Center located on the first floor of the Considine Professional Building at Akron Children's Hospital in Akron, Ohio. The outpatient behavioral health center is part of the larger Considine Professional Building Addition, also designed by Hasenstab Architects.
The center provides intensive outpatient, partial hospitalization, psychiatry, and psychology services.
The space includes 22 interview room, three assessment rooms, four PHP/IOP group rooms, a day room, art/expressive therapy classroom, and an out-of-clinic work area that accommodates more than 80 providers and support staff. Concurrent with this project, the Hospital developed outpatient behavioral health standards to provide consistency throughout the enterprise for design, lessons learned, and product specifications.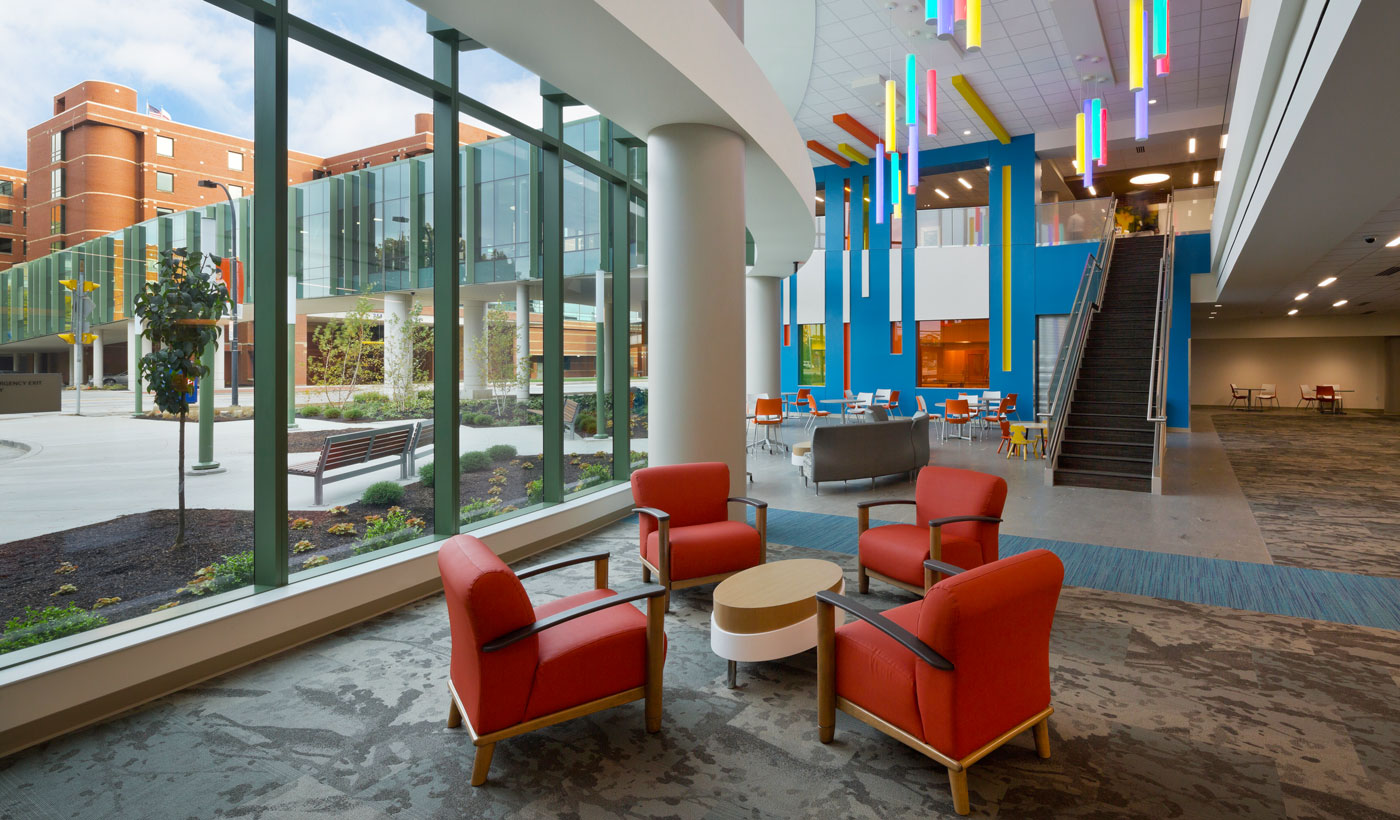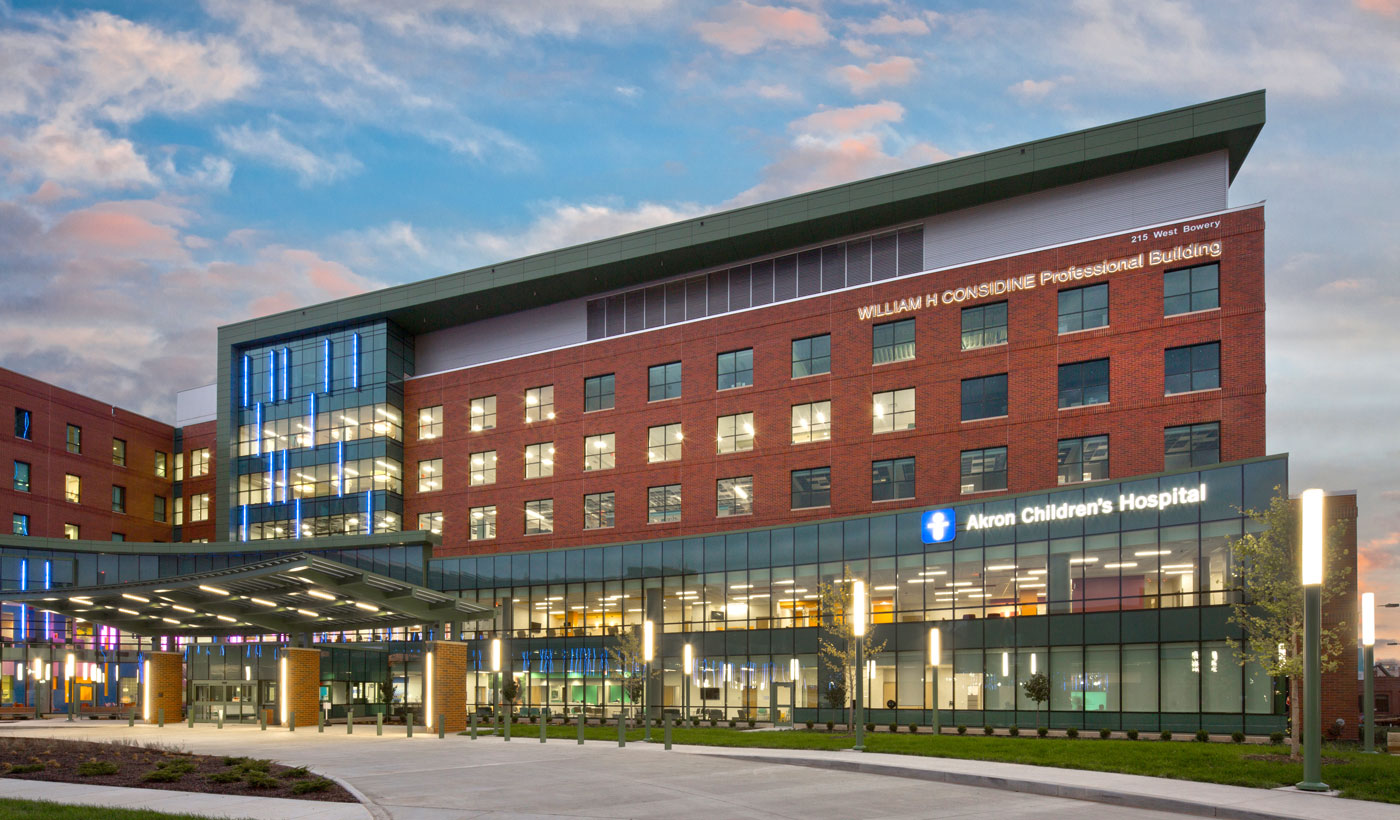 Project Details
Client
Akron Children's Hospital
Category
Keywords
Key Team Members
Marge Zezulewicz
Bob Medziuch
Amador Gonzalez
Scott Radcliff
Carla Cremers
Dan Gardinsky
Mike Serafin
Adam May
Nick Davis
Tina Kessel