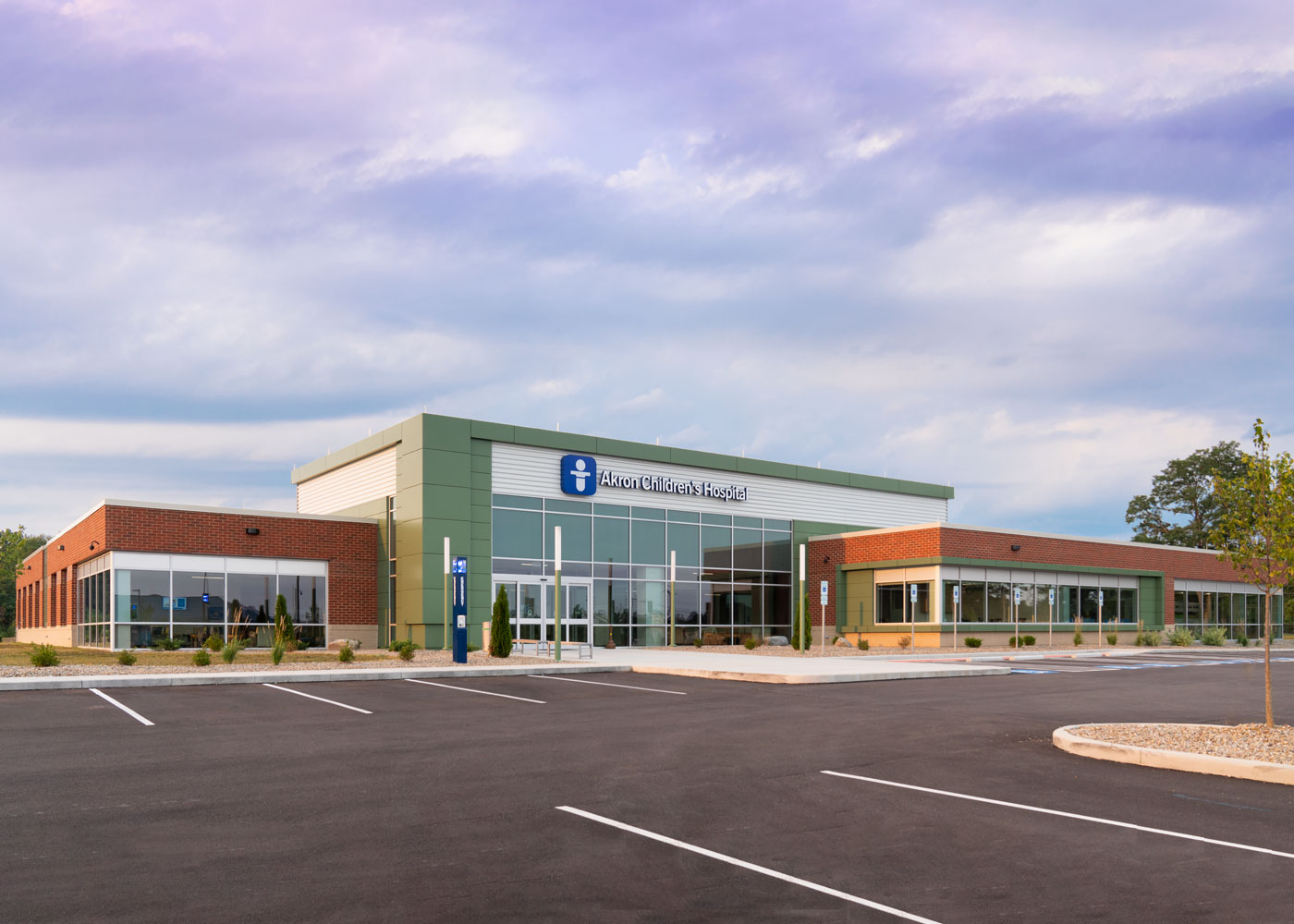 Akron Children's Hospital
Portage Health Center
The 29,500-square-foot Akron Children's Hospital Portage Health Center brings together pediatric services previously offered at other locations in the area into a single location. The new pediatric office design combines pediatric primary care with quick care, specialty care and rehabilitation services.
The lobby features a welcome center desk for patient check-in, as well as self-serve check in kiosks. The open waiting area is situated to take advantage of the large expanse of windows and natural light with a variety of seating options for children and adults, as well as a mini-ball machine to help provide positive distraction. The goal of the pediatric office design was to enhance the overall experience with convenient service offerings, easy check-in and a comfortable atmosphere for patients and families.
Akron Children's Hospital Pediatrics (ACHP) occupies the 9,500-square-foot primary care area at Portage Health Center that includes 21 exam rooms, physician and staff work areas, charting stations, and two audio/visual testing rooms. The primary care space also supports quick care and has access to a blood draw/lab.
Rehabilitation services are supported by gym space for exercise, sensory integration and gross motor skills, as well as an indoor track for walking, running, rehab bikes, and tricycles. With the pediatric office design, six therapy rooms were included for various rehabilitative functions. The specialty care space includes two exam rooms, a radiology room and a lab and draw room.
Pediatric office design is one of our many healthcare design specialties as we design a wide range of projects for the healthcare industry. Hasenstab Architects' additional healthcare design experience can be viewed in our project portfolio. If you're interested in learning more about Hasenstab Architects' pediatric office design experience or other healthcare projects, please email us or contact us online.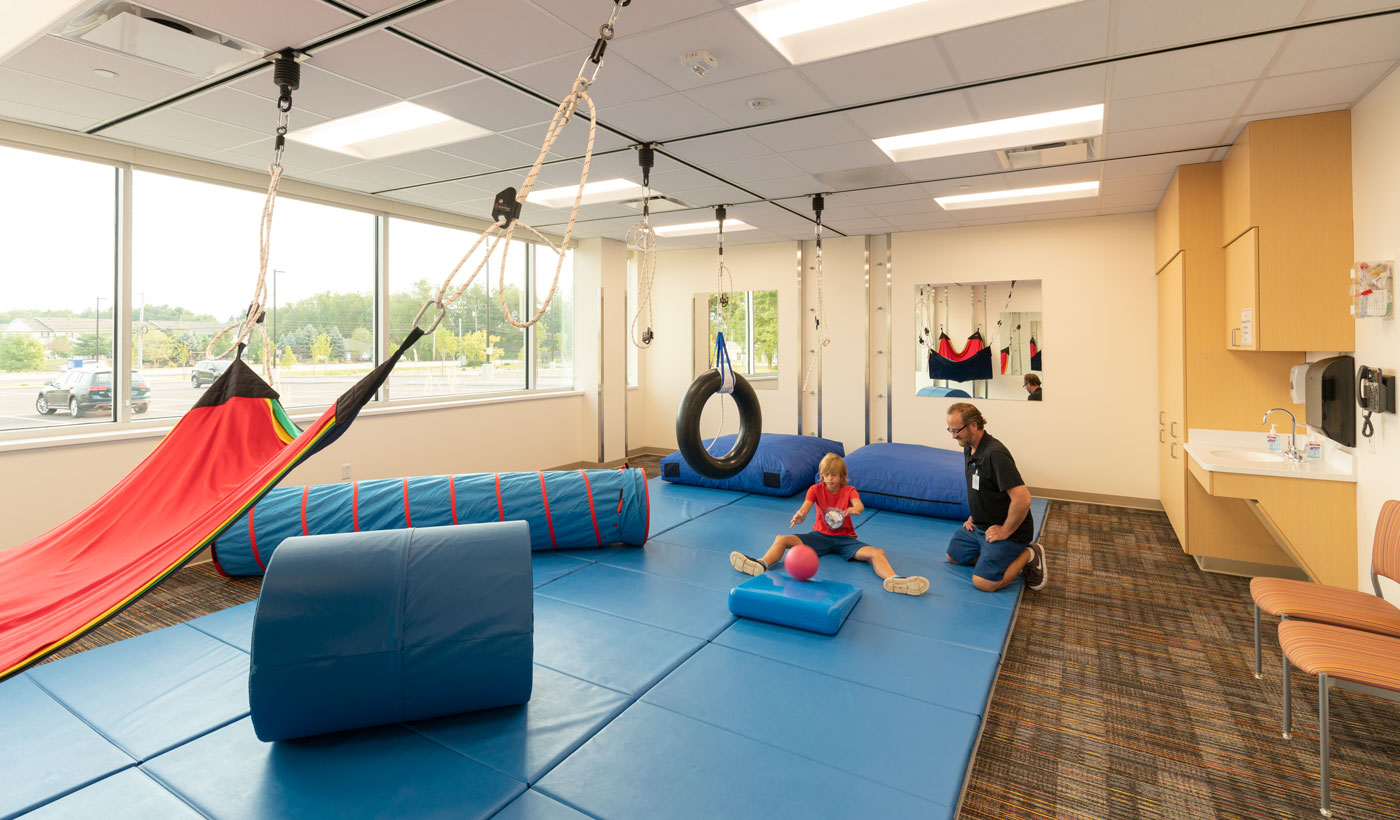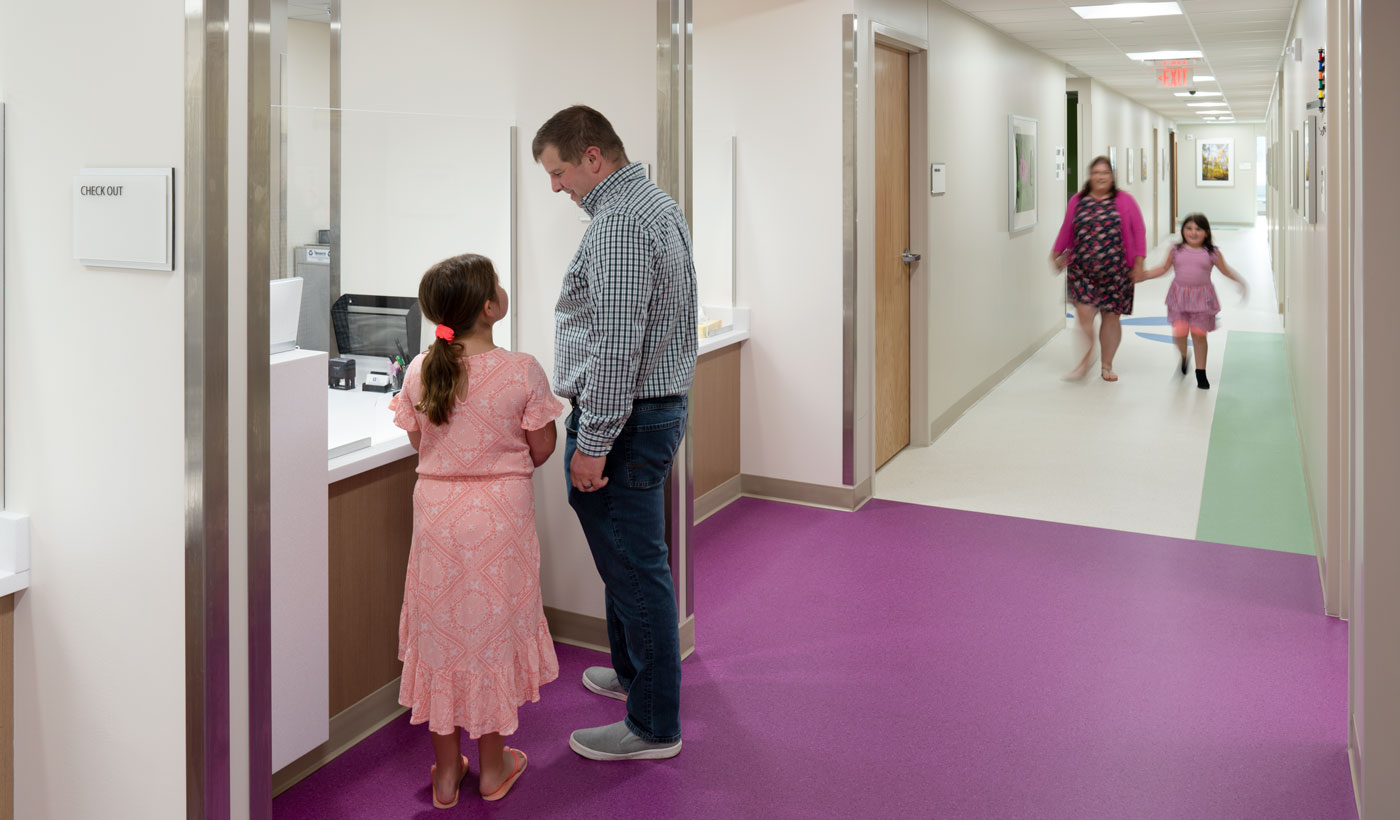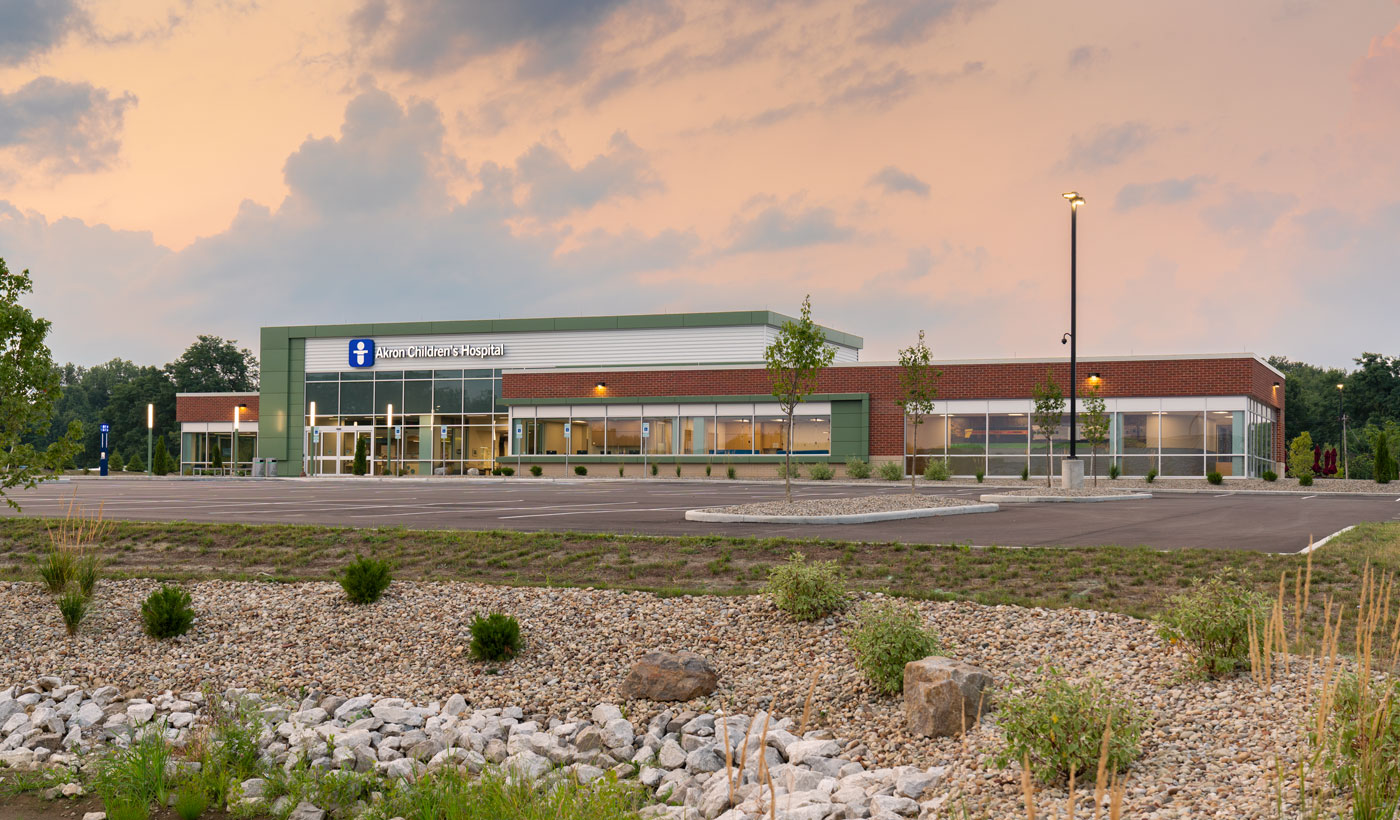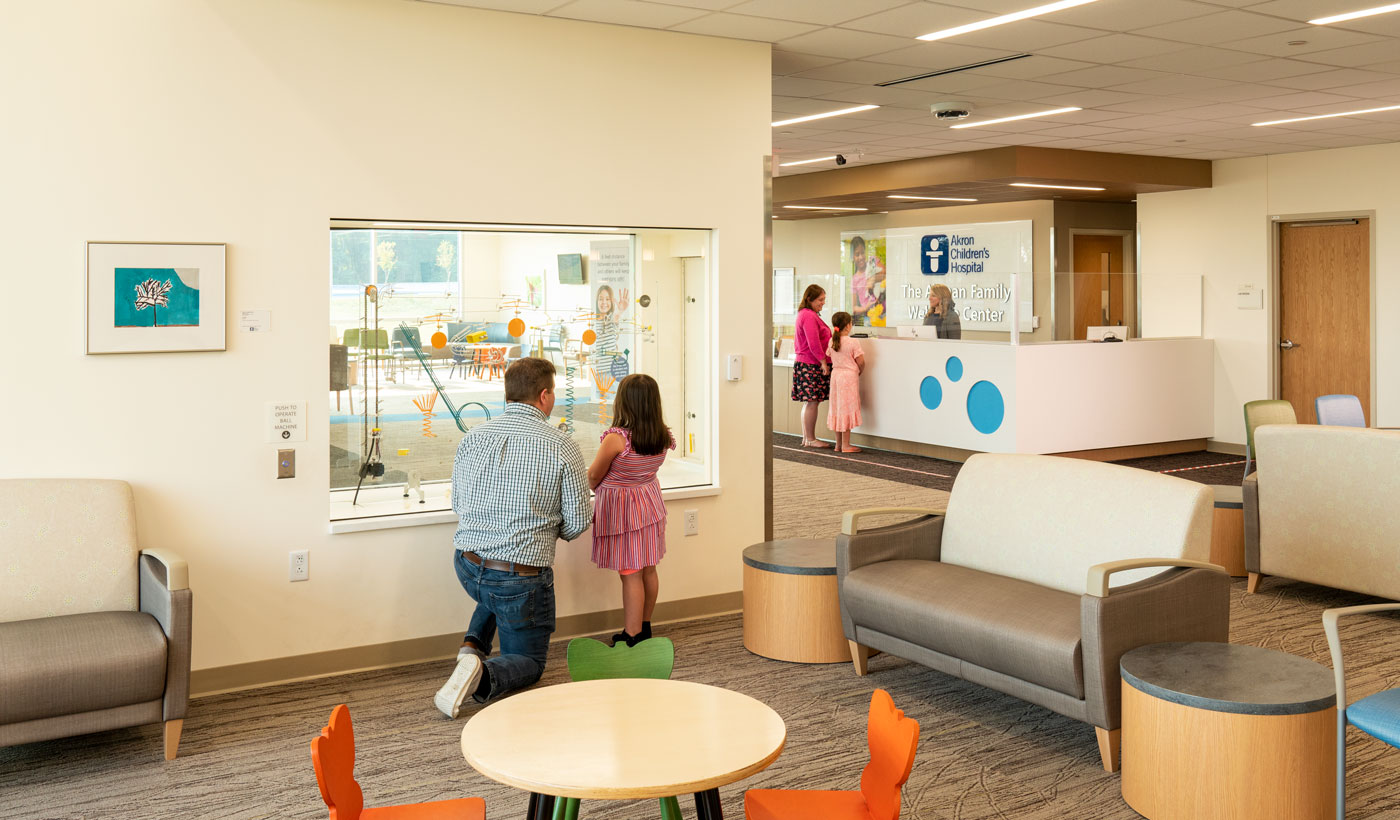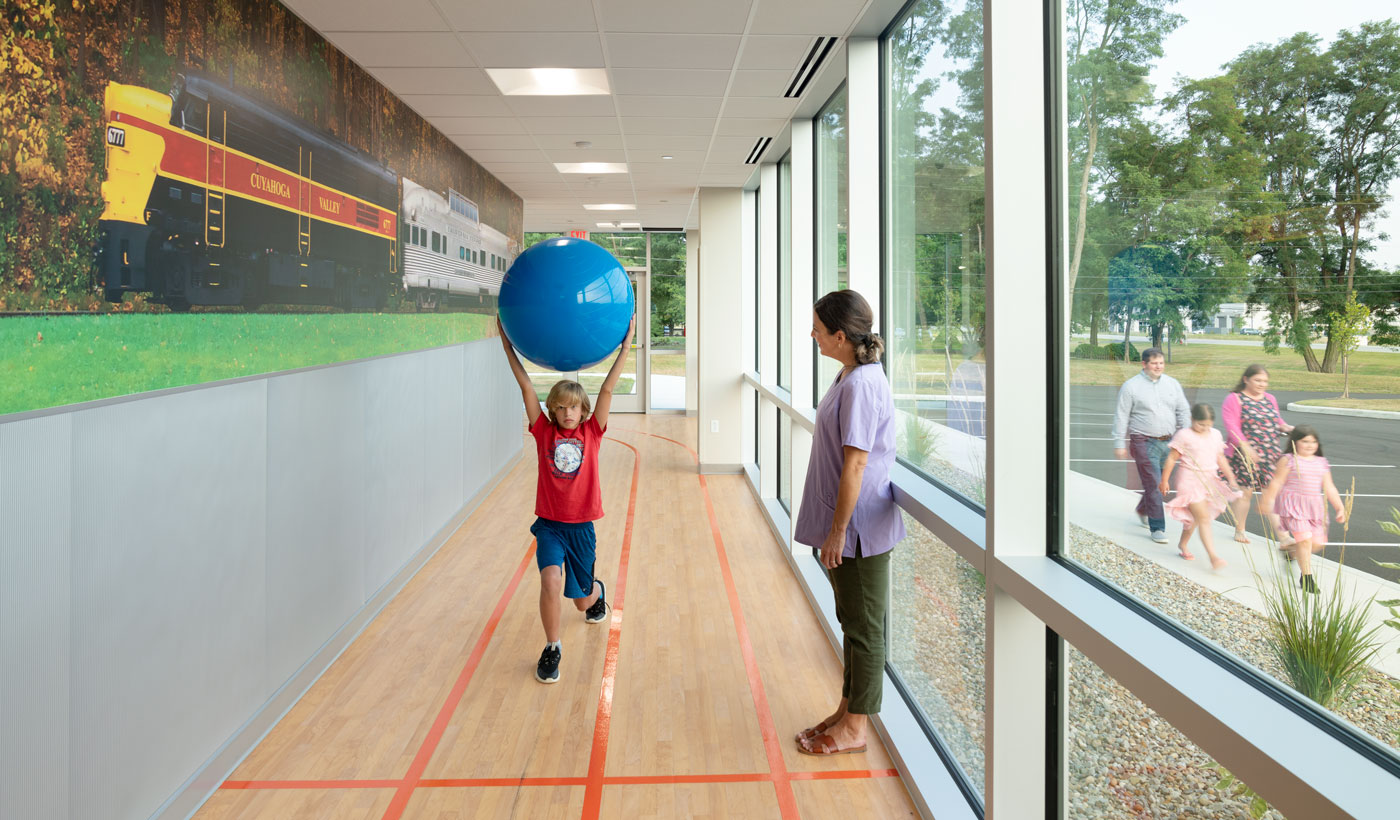 Project Details
Client
Akron Children's Hospital
Category
Keywords
Akron Children's Hospital
,
Exam Room Design
,
Flexible Design
,
Healthcare
,
Interior Design
,
Medical Lab
,
Medical Office Building
,
New Construction
,
Outpatient
,
Pediatric
,
Pediatric Office Design
,
Physical Therapy
,
Physician Offices
,
Primary Care
,
Rehabilitation
,
Specialty Care
,
Sports Medicine
,
Track
,
Treatment Room
,
Universal Design
Key Team Members
Scott Radcliff
Adam May
Carla Cremers