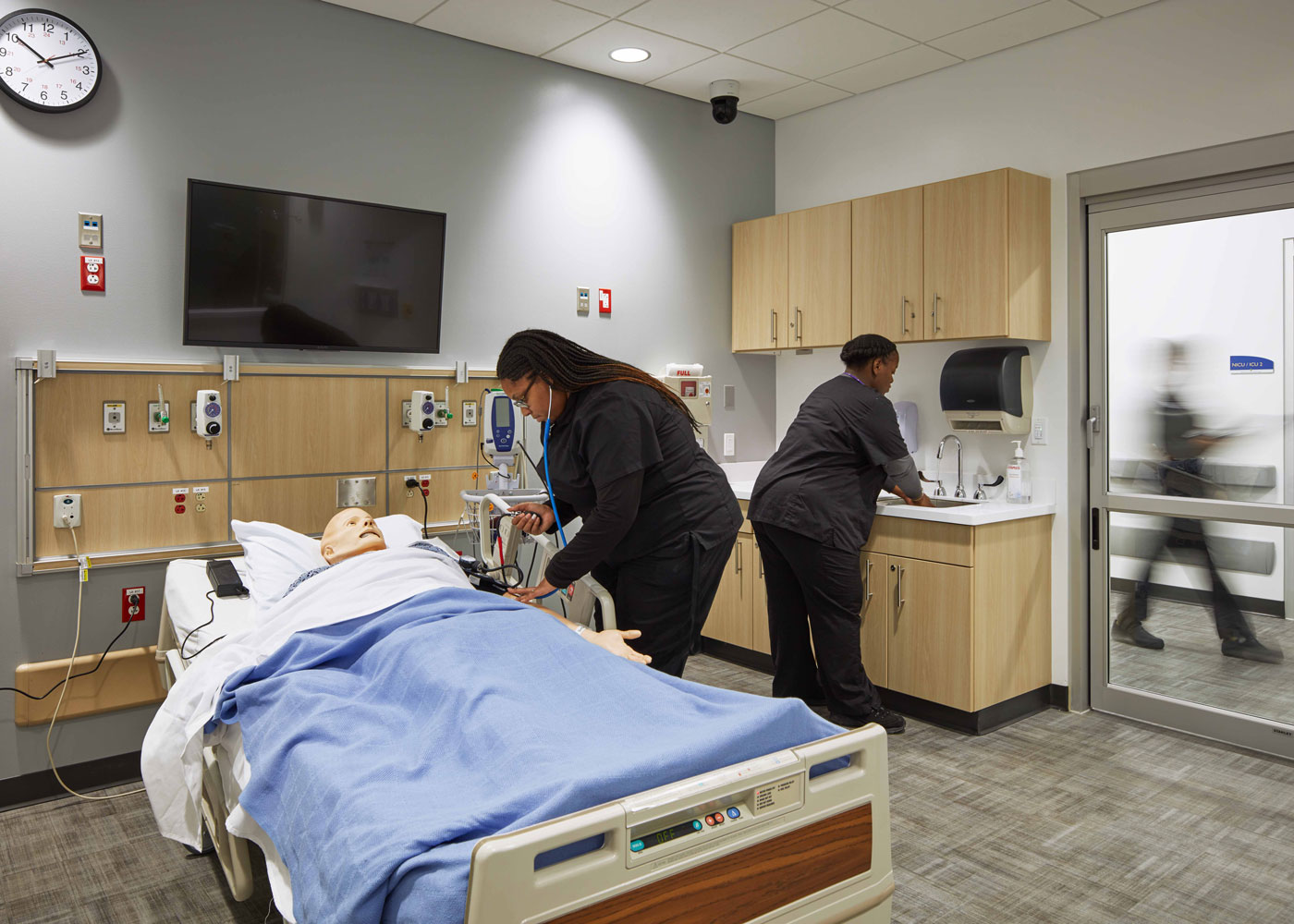 Muskegon Community College
Simulation Suite
Hasenstab provided architectural design services as a consultant to The Collaborative for a 3,000-square-foot simulation suite at Muskegon Community College's new, 52,500-square foot Health & Wellness Center.
The four-room, High-Fidelity simulation lab provides a realistic training and testing environment for both nursing and respiratory therapy students.
The state-of-the-art education space was designed to provide the Owner with space to grow both the nursing and respiratory therapy programs.
Hasenstab Architects' services also included the facilitation of a Request for Proposal and interview process for the selection of an owner provided "simulation audio/visual capture system" during the design process, as well as providing the owner with coordinated construction documents.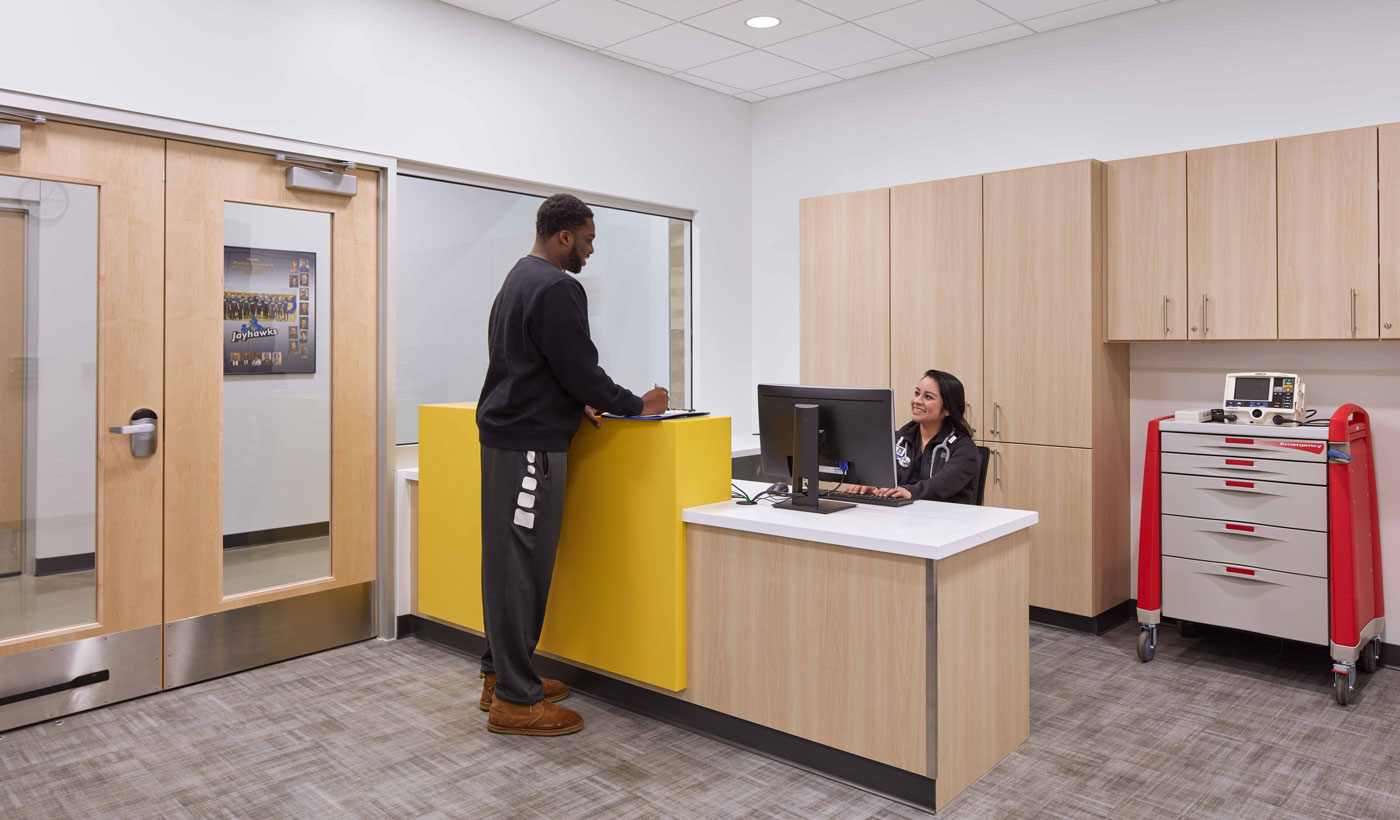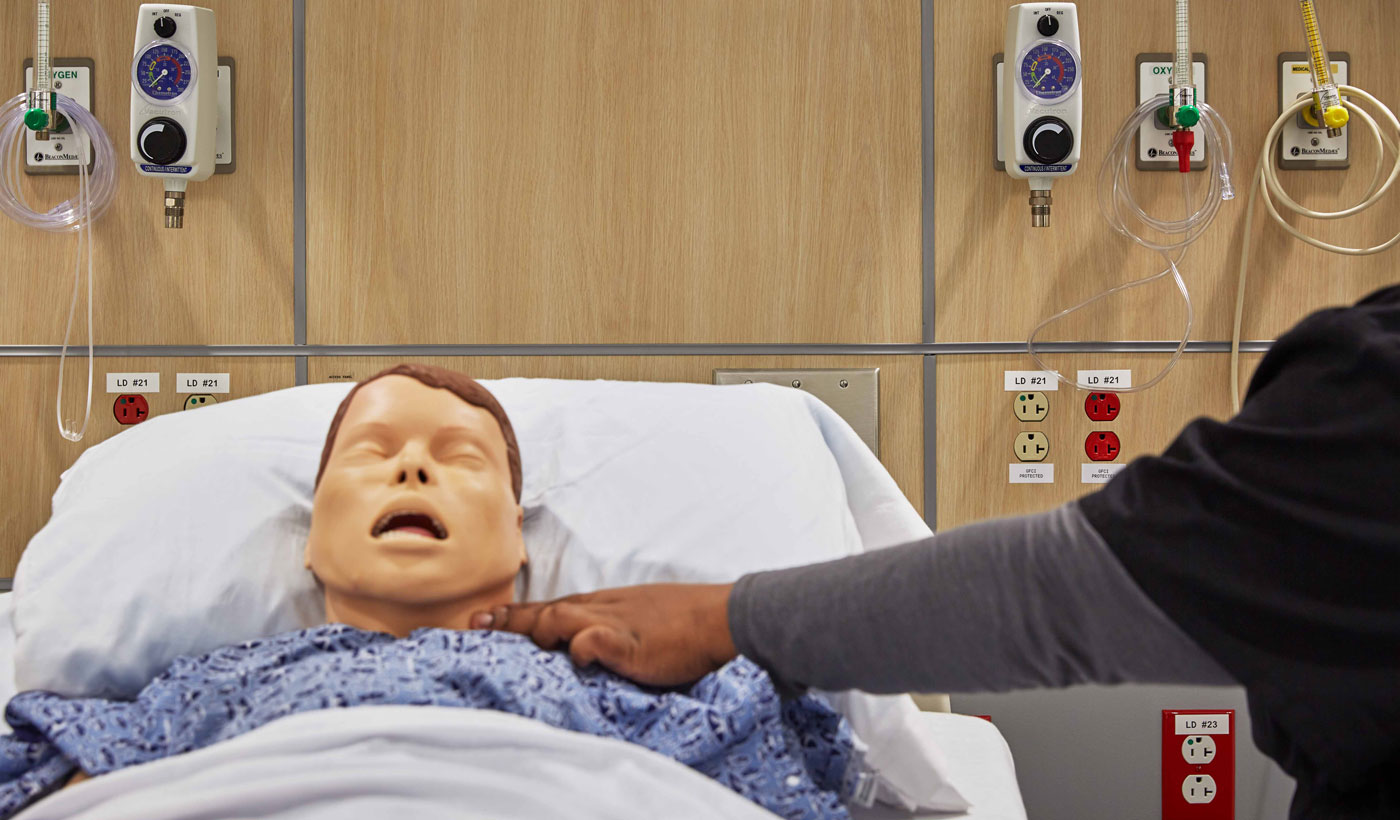 Project Details
Client
Muskegon Community College
Category
Size
3,000 Square Feet (Simulation Suite)
Keywords
Key Team Members
Scott Radcliff
Chitra Matthai