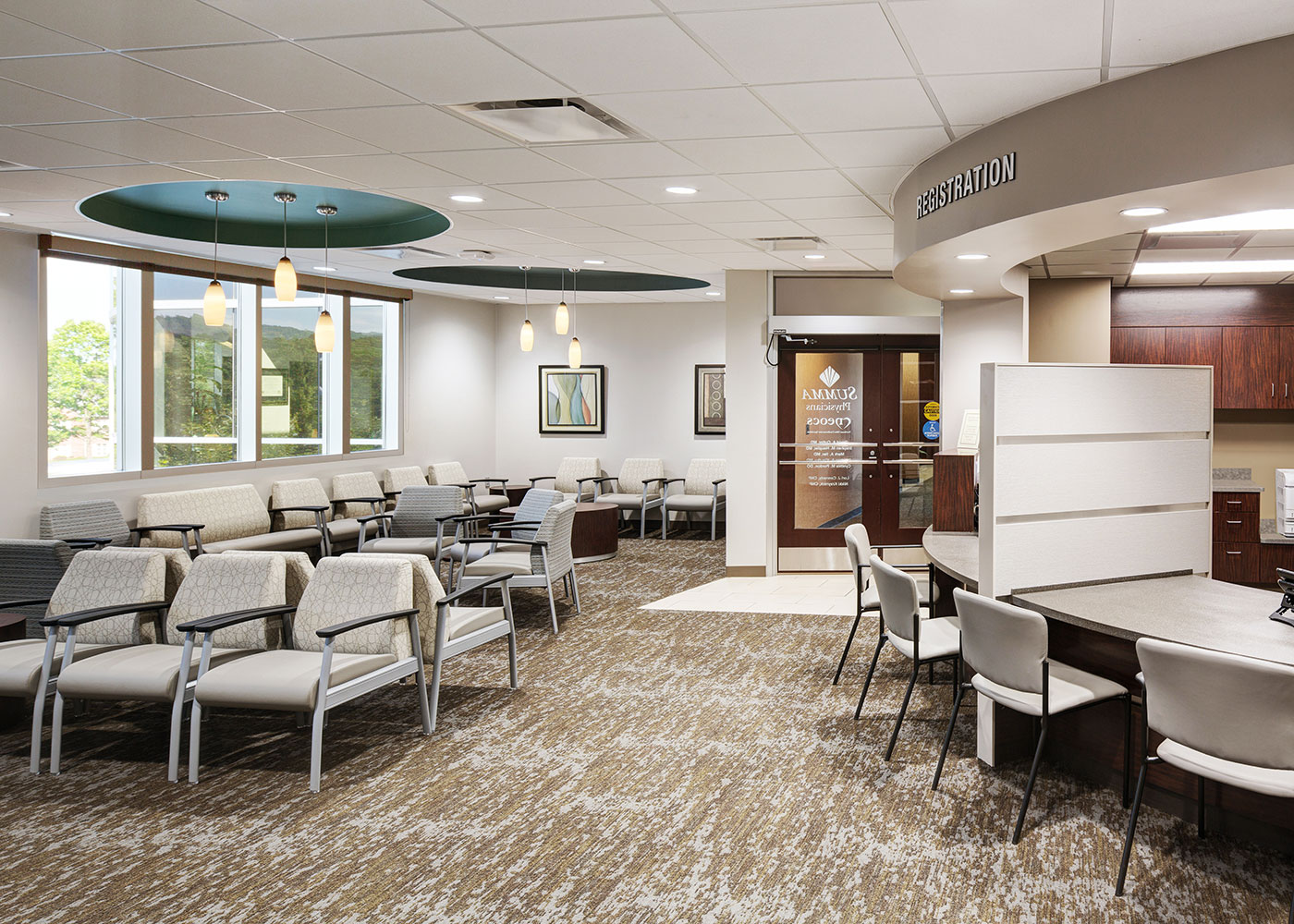 Summa Health
SPI Cardiology / Cardiovascular & Nuclear Medicine
Having outgrown their previous space, Summa Physicians Inc. (SPI) decided to move their Cardiology and Non-Invasive Cardiovascular and Nuclear Medicine practices to the 1 Park West Building in Akron, Ohio.
The overall program features two separate, but connected spaces: a cardiology physician practice and the hospital-based non-invasive cardiovascular and nuclear testing suite. Both programs share support space and feature back of house connections for ease of access for physicians and clinical staff. This connection of programs allows for the convenience of same day appointments between the practices, which saves time and added stress for patients.
Two existing suites were renovated in order to accommodate the specialty practices. The cardiology physician suite features 15 exam rooms, which circulate around a clinical collaboration core of dictation alcoves and a family consultation room.
The cardiac testing area includes a nuclear stress lab, nuclear camera room, echo stress lab, hot lab, Holter/event room and associated work areas, physician offices and support spaces. The cardiac testing suite has a dedicated reception area, but shares the check-out space with the cardiology practice.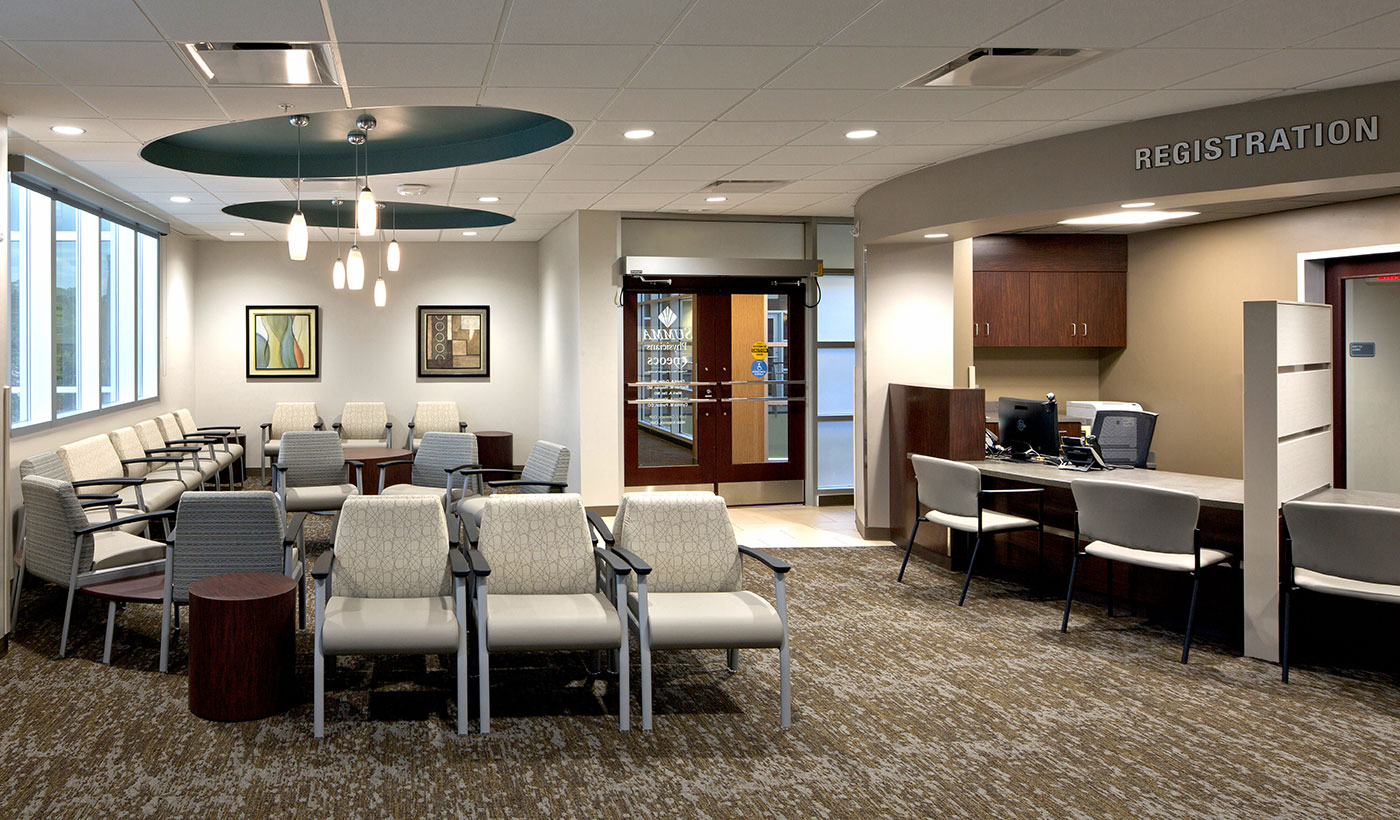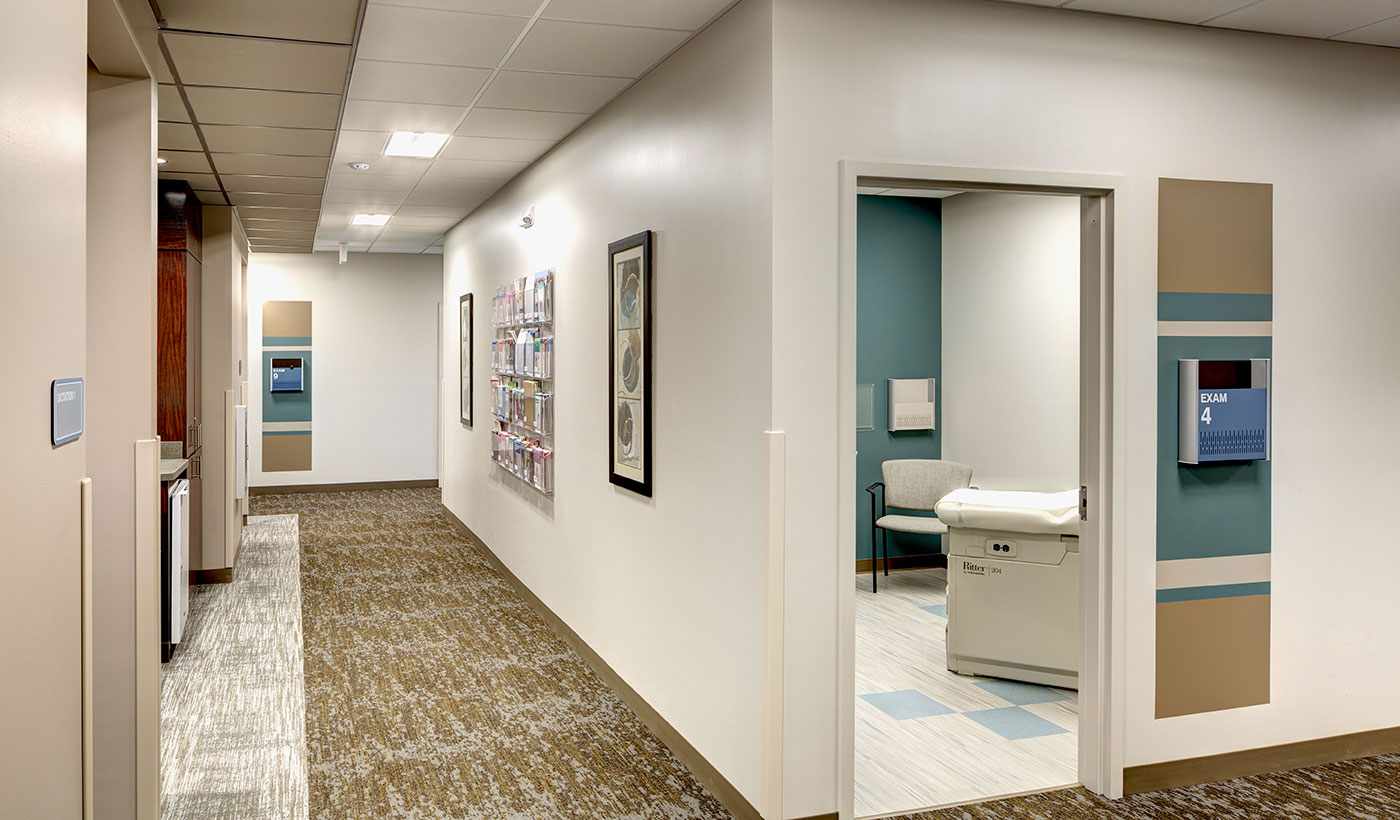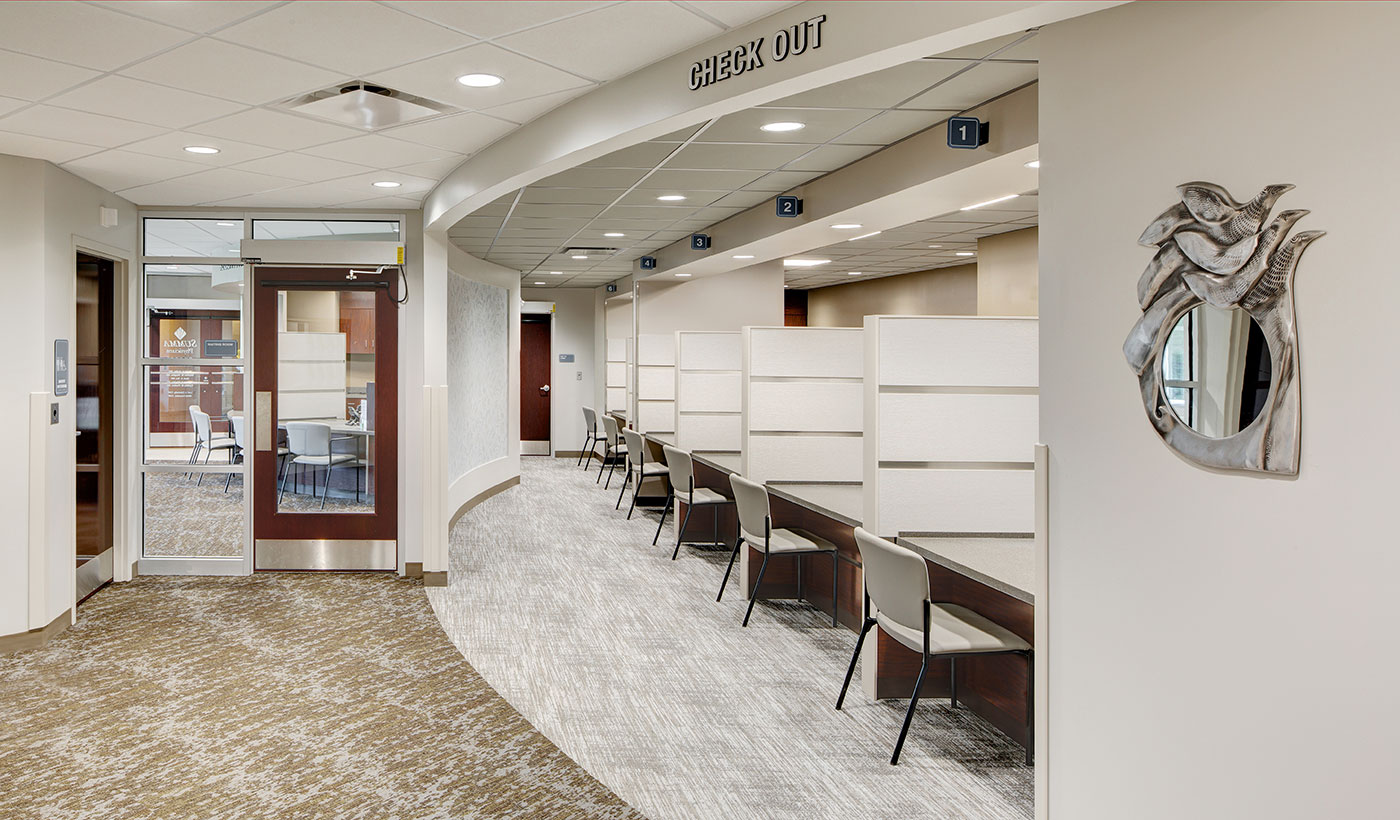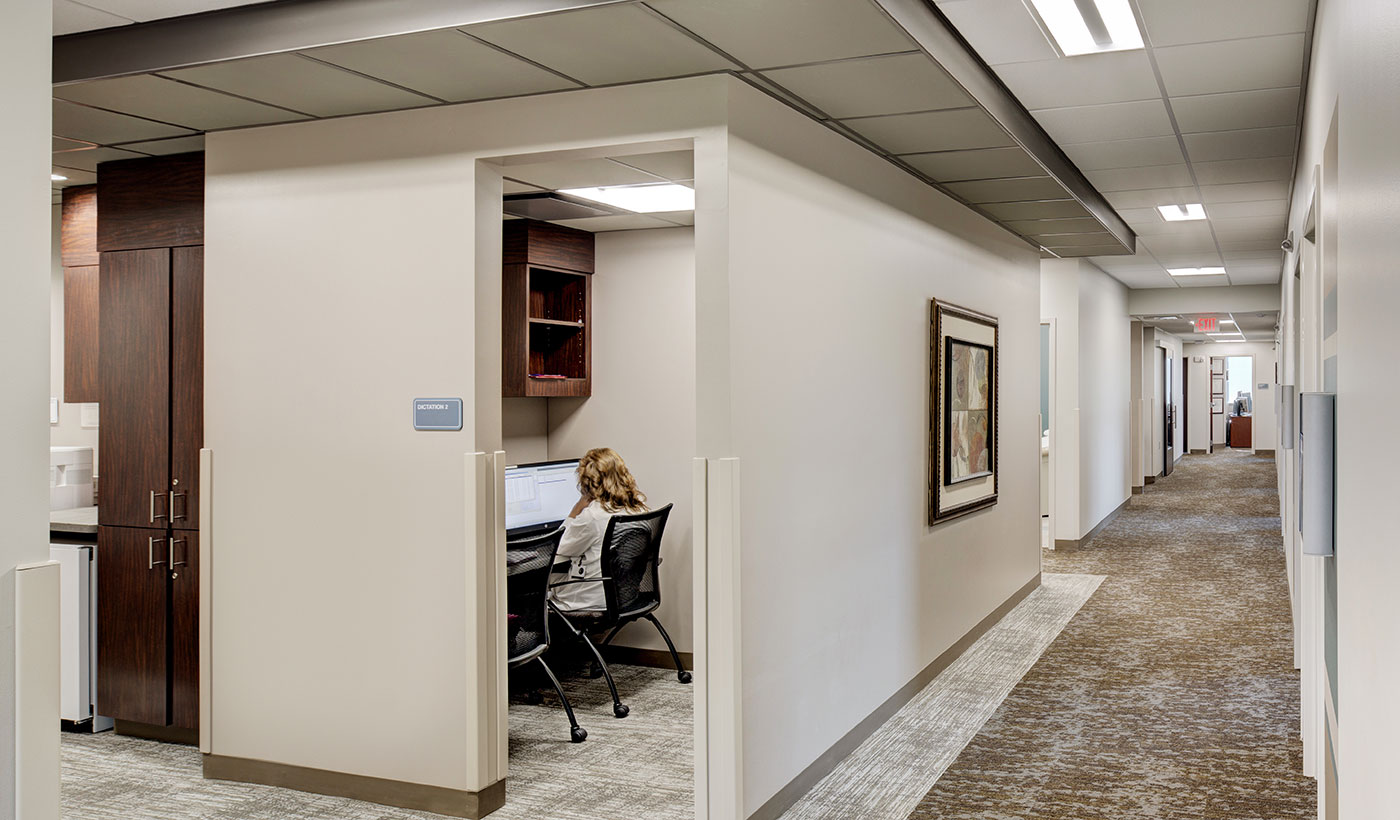 Project Details
Category
Awards
The American Society of Interior Designers (ASID) Awards 2016 – Honorable Mention
Keywords
Key Team Members
Bob Medziuch
Matt Glassner
Chitra Matthai