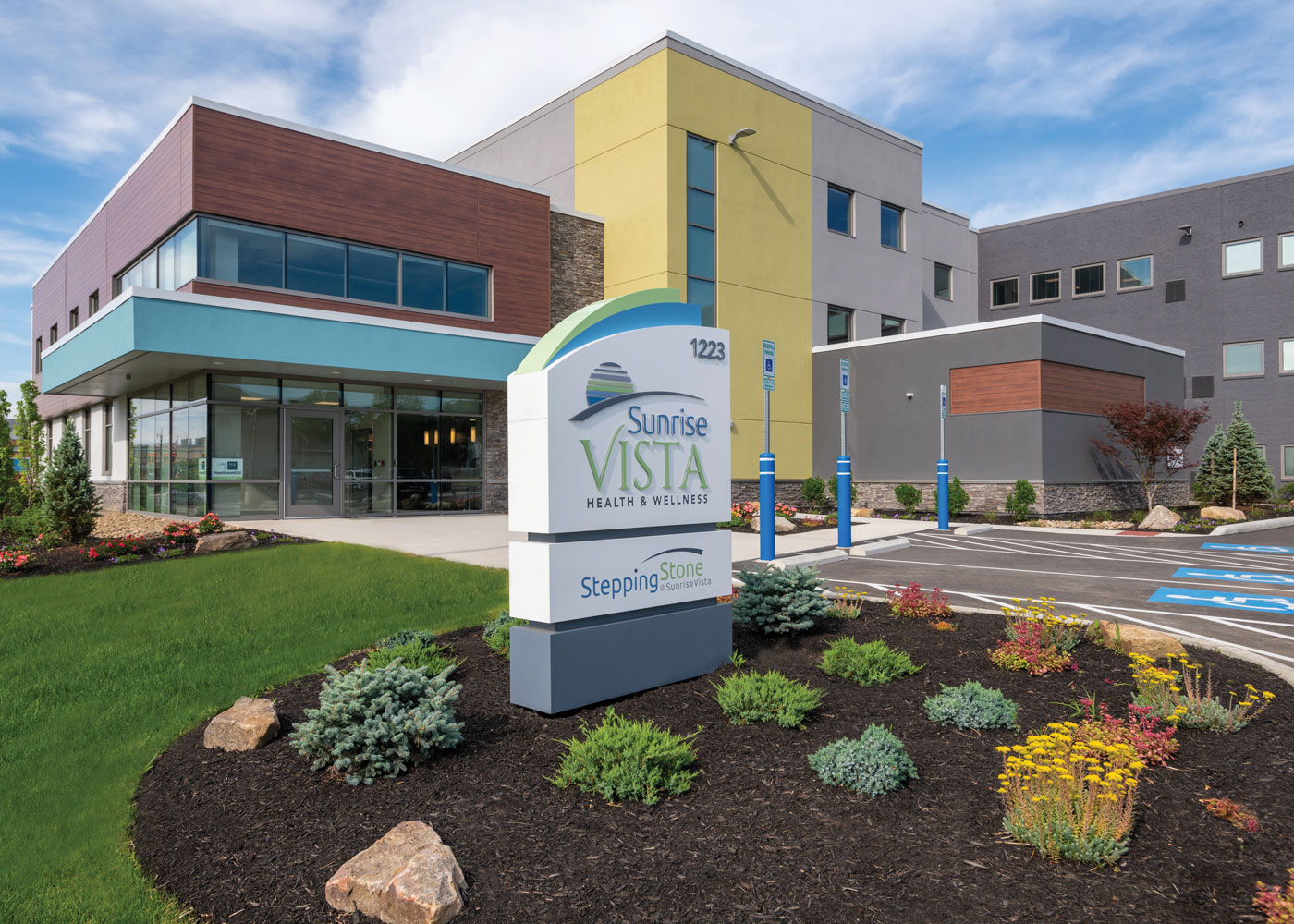 NewVista Healthcare
Sunrise Vista Health & Wellness
An existing three-story, 32,070-square-foot skilled nursing facility was converted into Sunrise Vista Health & Wellness, a 72-bed behavioral health hospital with inpatient and outpatient services.
The existing building was redesigned to accommodate inpatient services for adult, geriatric and adolescent populations with a combination of private and semi-private rooms, all with dedicated restrooms with showers. Each inpatient unit includes a dining area, noisy and quiet activity space, group rooms, consultation, seclusion and visitor areas. The staff core at Sunrise Vista is centrally located at each patient unit with sight lines to the elevator, patient wings and activity areas.
A three-story, 17,710-square-foot addition accommodates an intake wing with dedicated drop-off canopy, a small multipurpose gymnasium space, outpatient area with group rooms and physician/therapy rooms, and administrative support spaces.
The interior design features calming, spa-like elements to reinforce healing and follow the Owner's branding philosophy.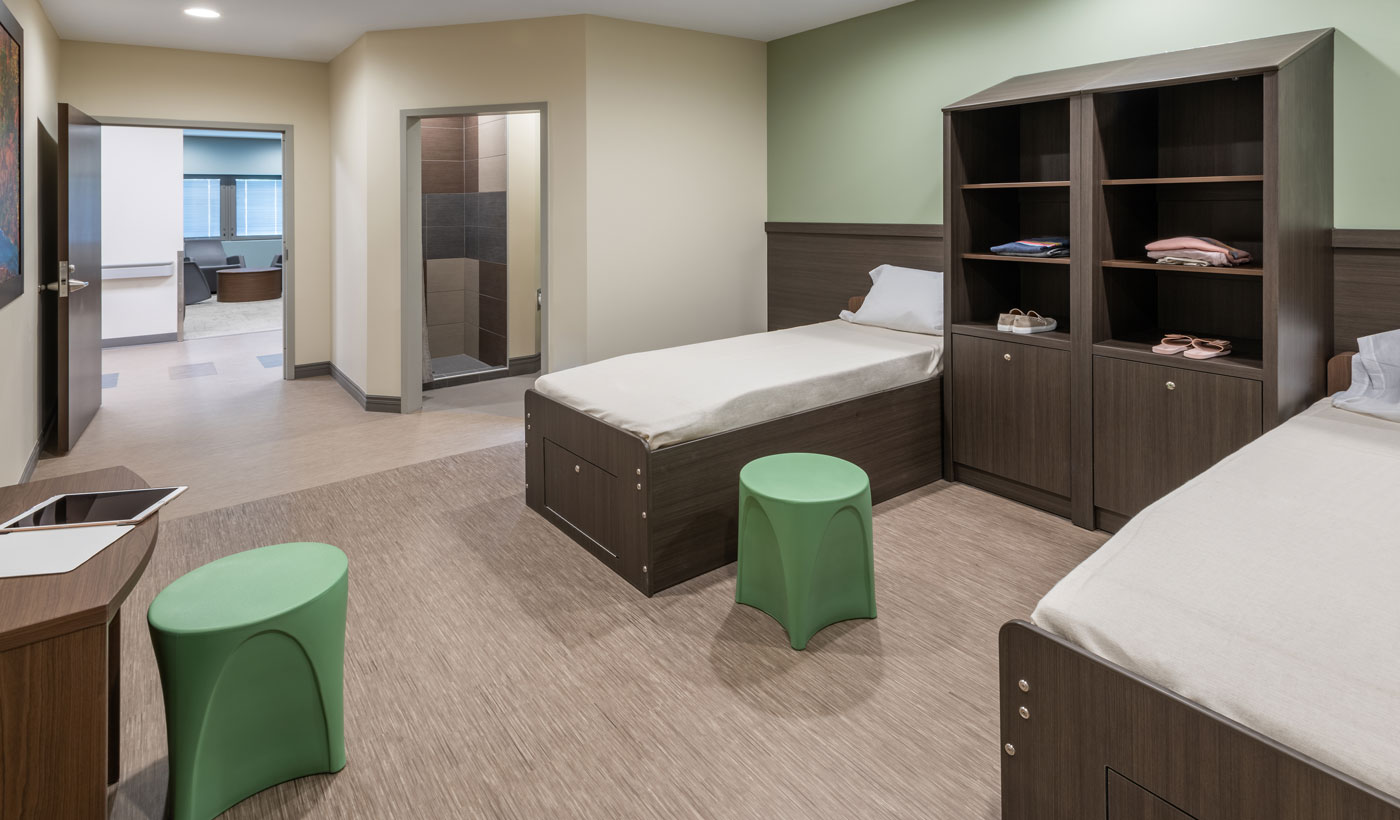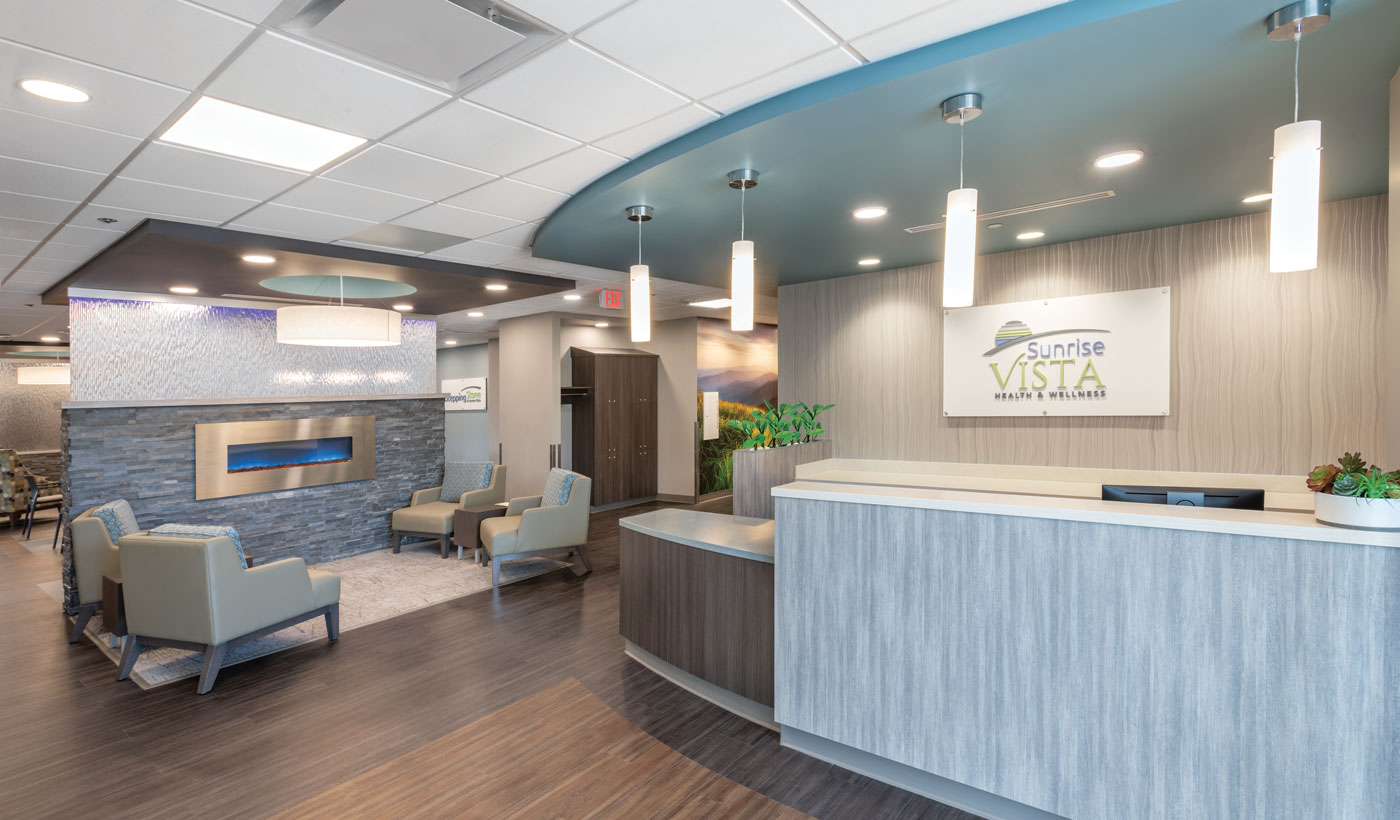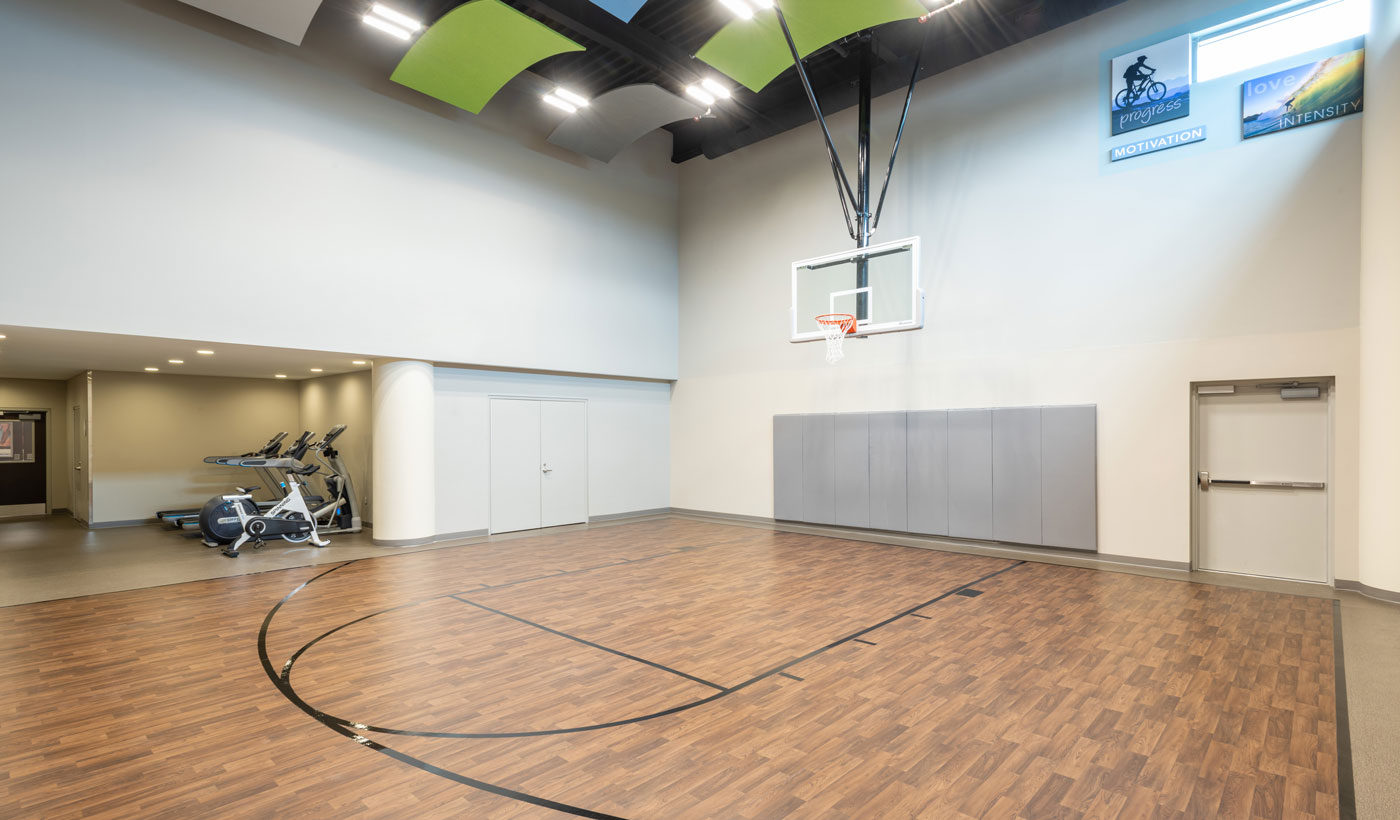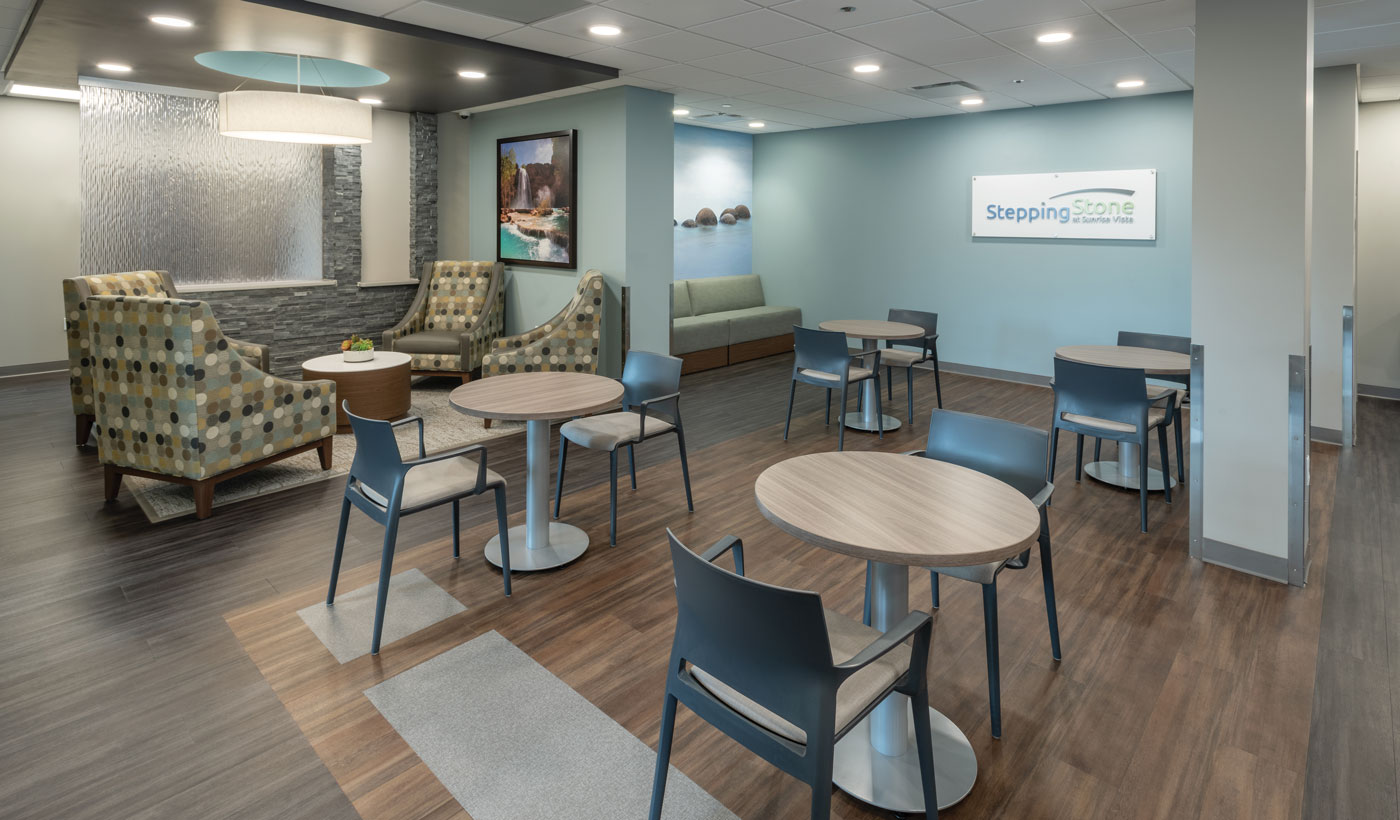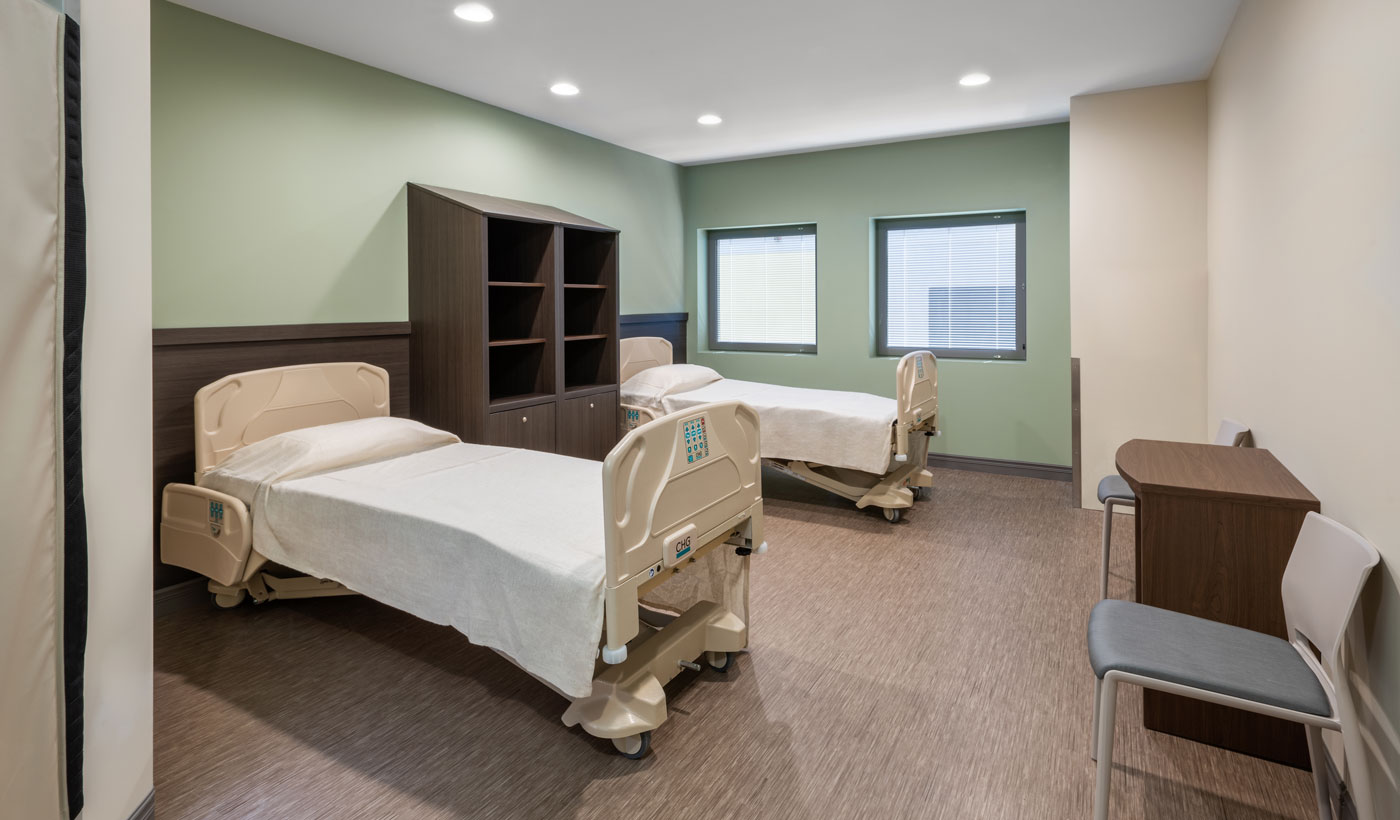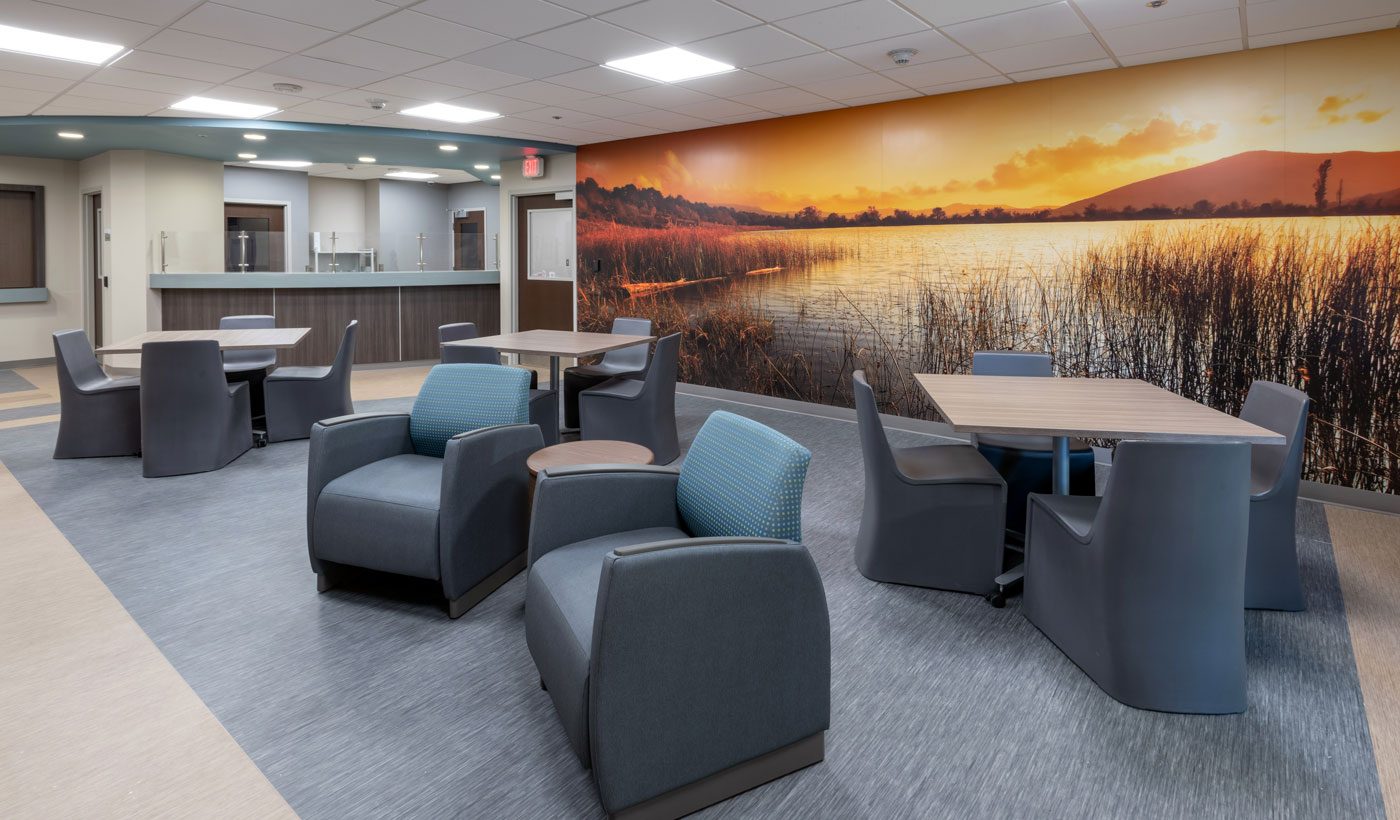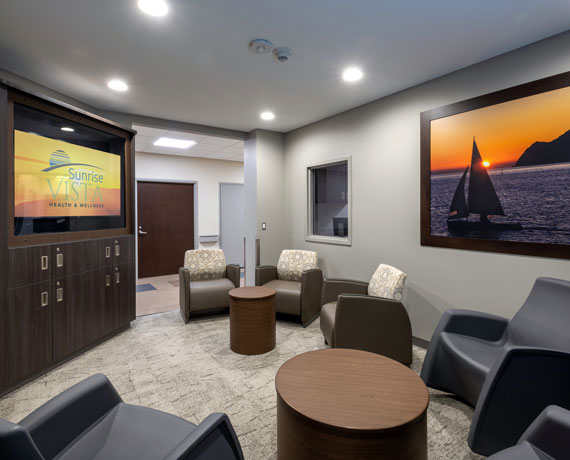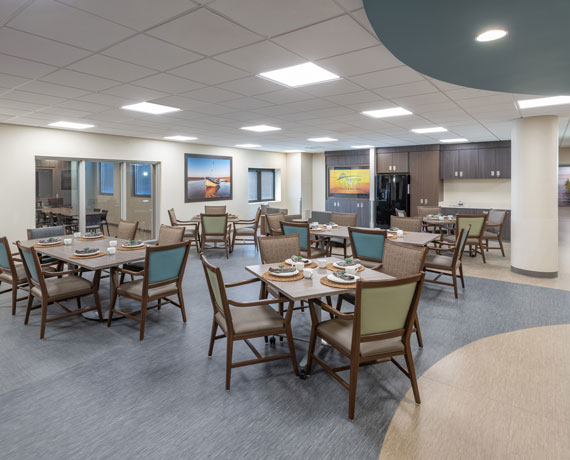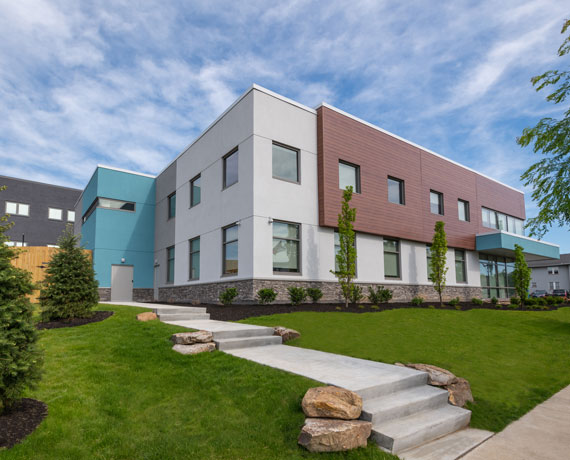 Project Details
Category
Size
17,710 Square Feet (Addition)
32,070 Square Feet (Renovation)
Awards
2021 ASID Ohio North Interior Design Award: Healthcare/Recreation Space
2021 IIDA Cleveland Akron Interior Design Awards: Best in "HEAL" Category
Keywords
Key Team Members
Dan Herstine
Marge Zezulewicz
Bob Medziuch
Amador Gonzalez
Dan Gardinsky
Liz Posadas
Chitra Matthai
Paul Kilgore