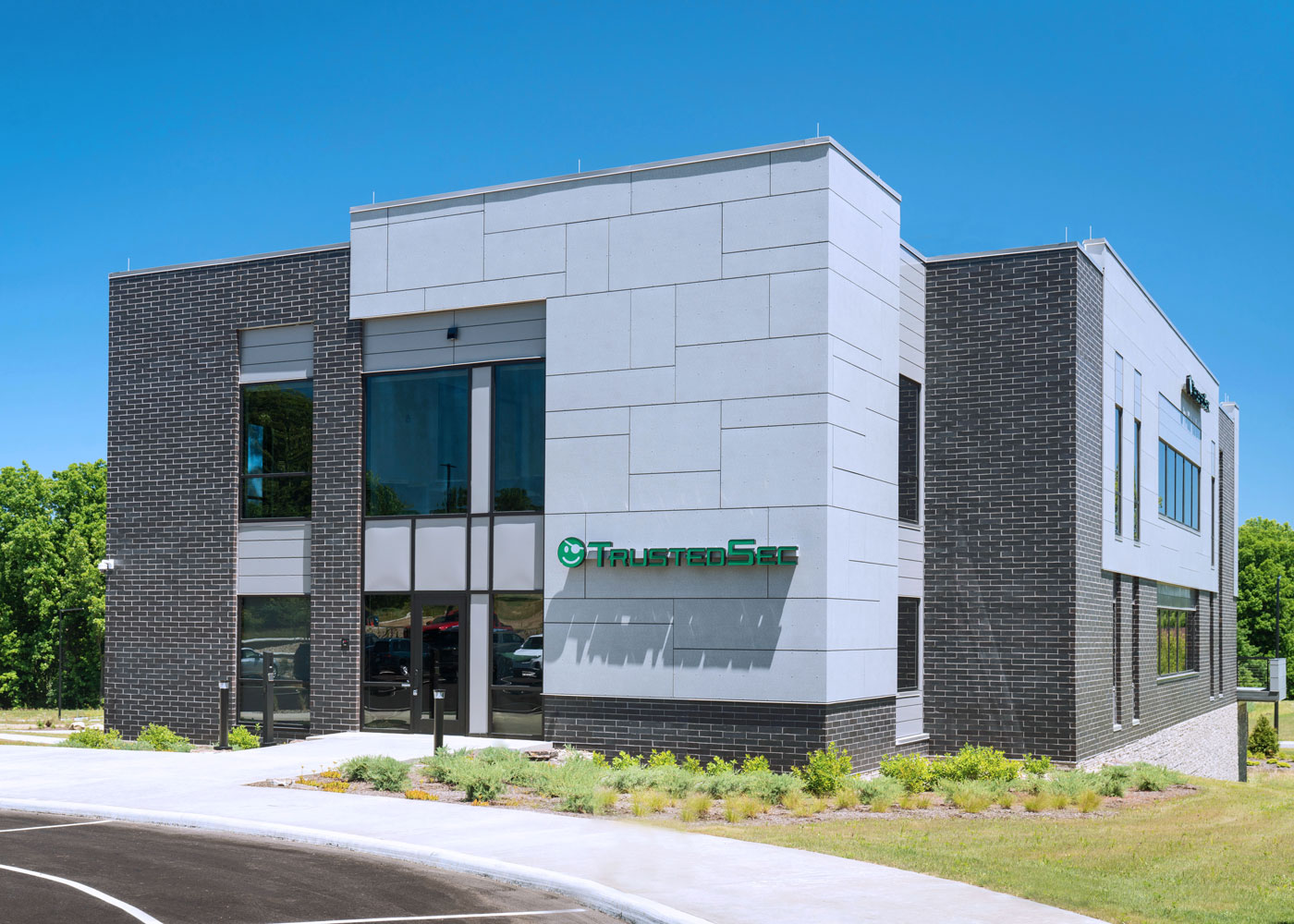 TrustedSec
TrustedSec International Headquarters
Hasenstab Architects provided professional design services for a new, 20,691-square-foot office building to serve as the Operations Center & International Headquarters for TrustedSec in Fairlawn, Ohio.
The three story office building is situated on a sloping site, allowing a walk-out patio on the lower level and a terrace on level one. The building includes open, collaborative work spaces on the first and second floors. A large staircase connects the two floors and provides a focal point at each level. Meeting rooms are located throughout the building, and a media room serves as a video recording space for web-based training and promotions.
The lower level encompasses a large, flexible conferencing area that can accommodate up to 100 occupants. The conference area furniture can be arranged in a number of layouts, allowing the space to be used for both formal trainings and casual events. A café and workout space are also included in the lower level.
The design team worked closely with the Owner to establish furniture plans, incorporating workspaces that encourage collaboration and flexibility. In lieu of a traditional office design, the interior design incorporates timeless modern materials such as polished concrete, dark brick veneers, printed wood vinyl tiles, tile carpets and metal laminates. Black fiberglass exterior windows create wide, unobstructed views of the property.
The main lobby incorporates a café hidden behind a glass feature wall with the TrustedSec logo. The owner wanted the lobby to not only serve as a "meet and greet" space for visitors, but to also be a comfortable space for employees to utilize. The new office building provides employees with an inviting, collaborative work environment that serves as a reflection of the TrustedSec brand.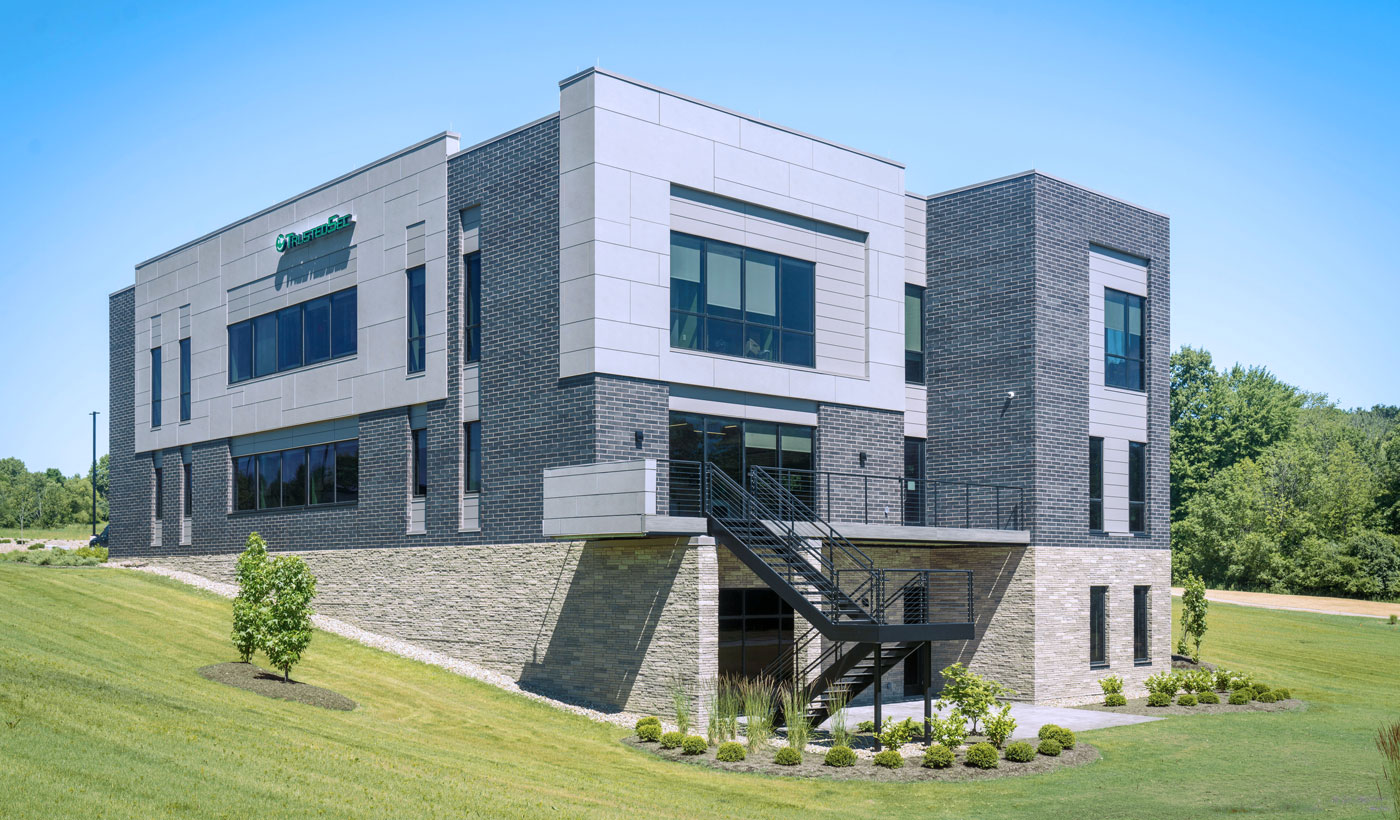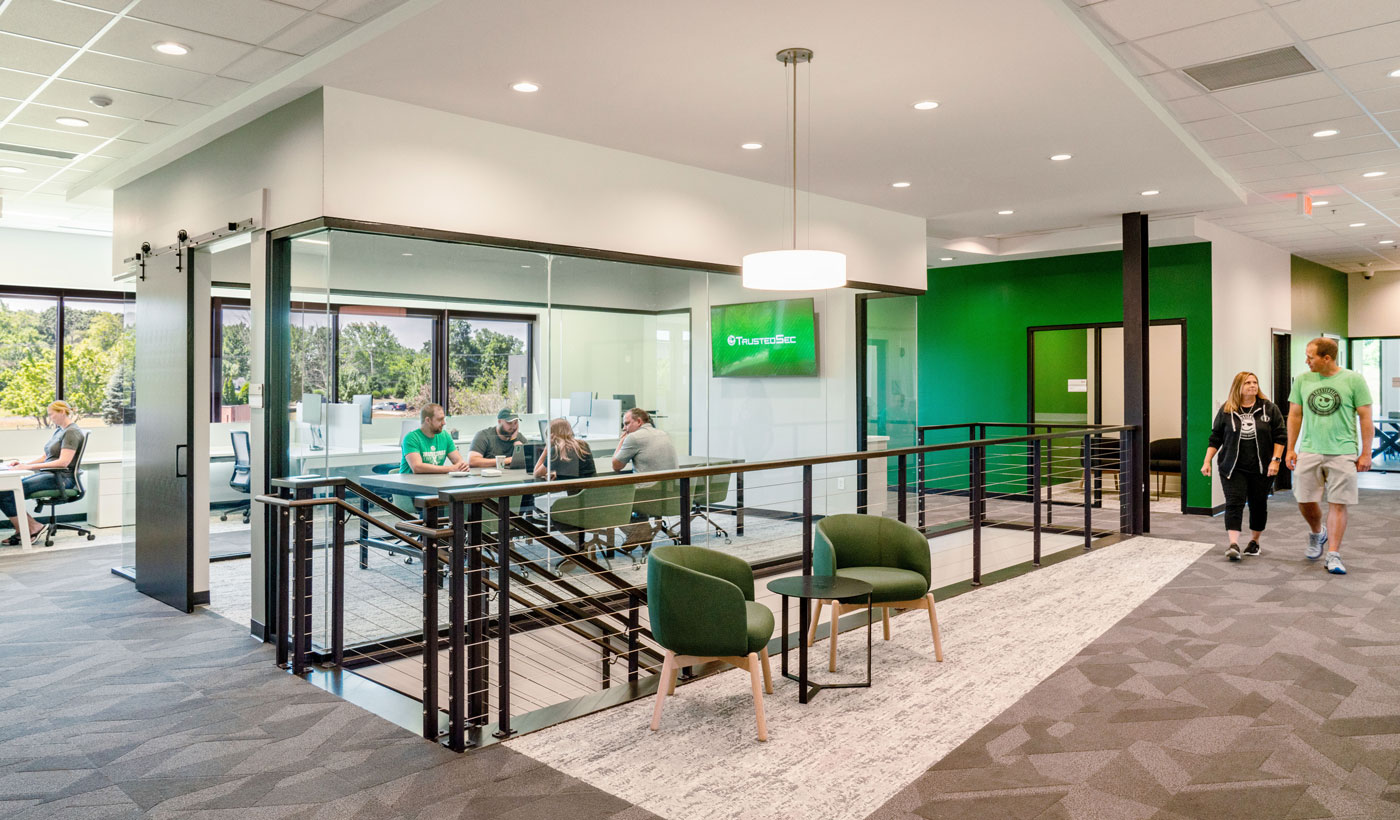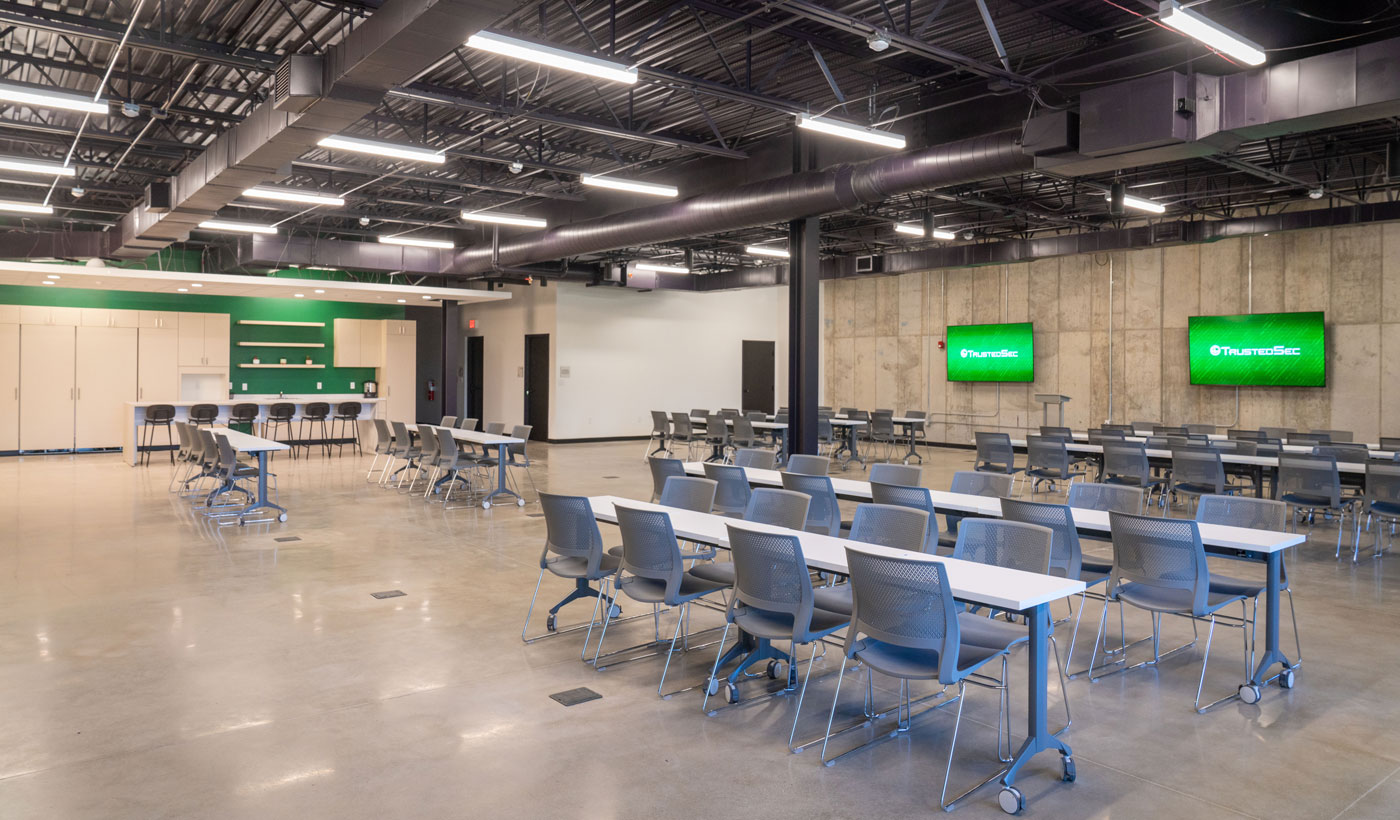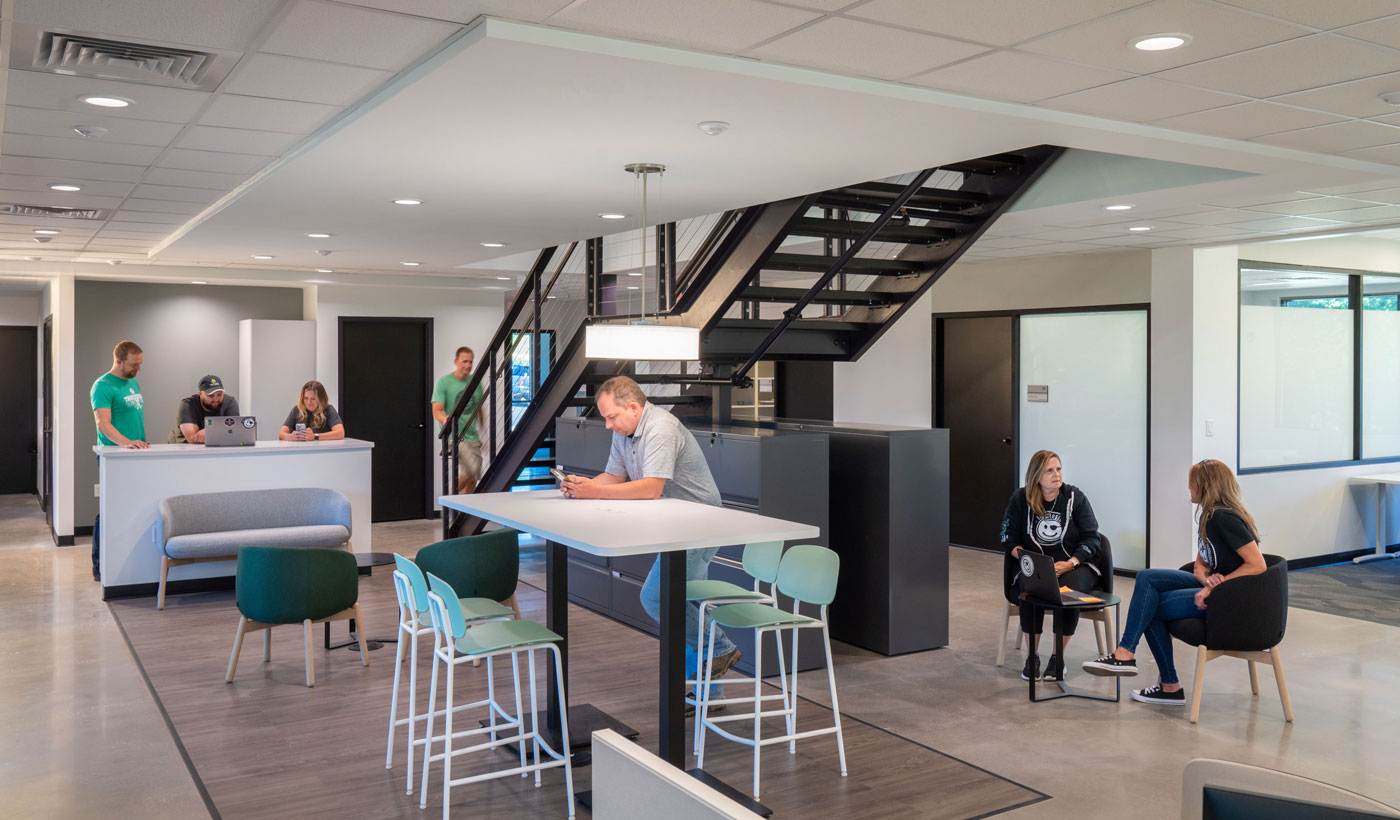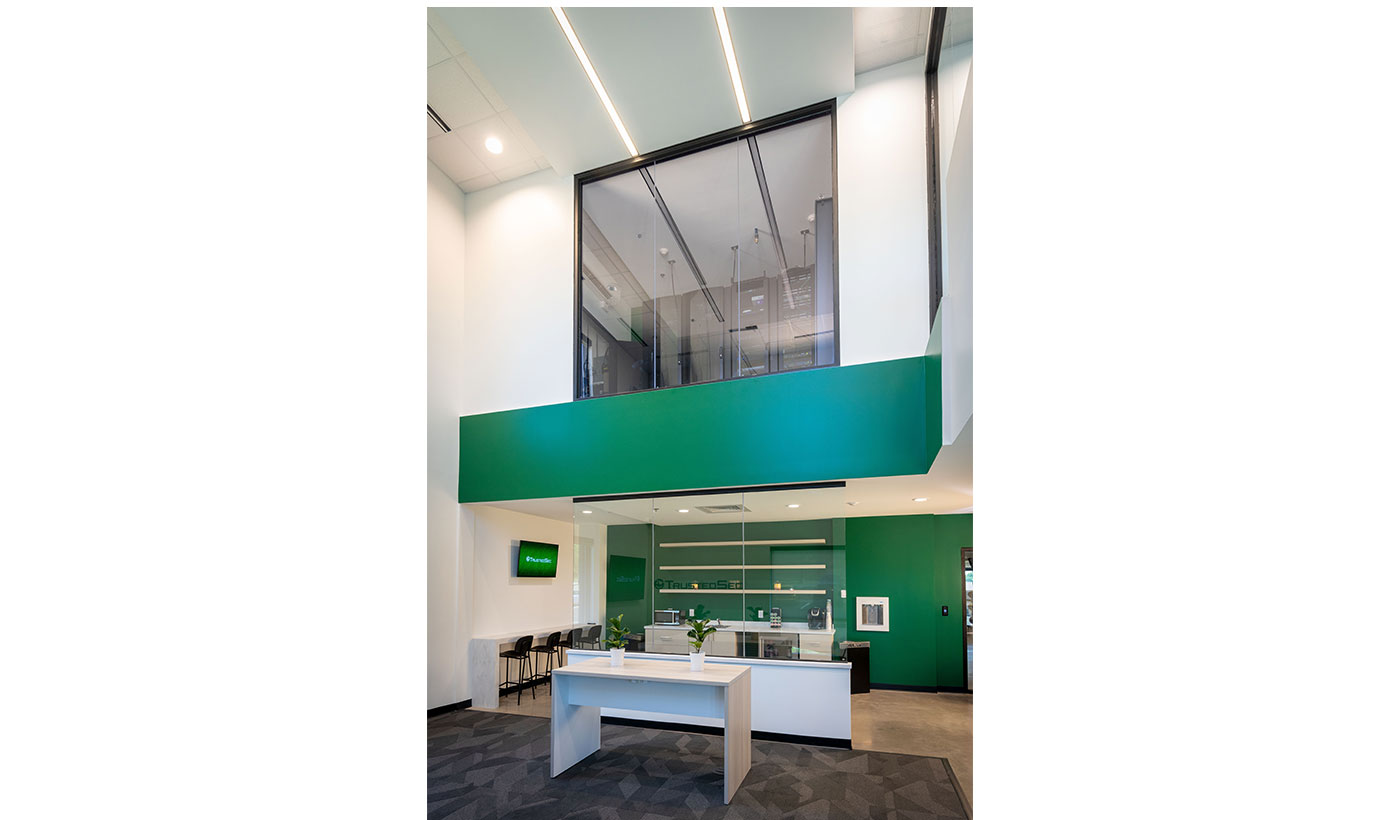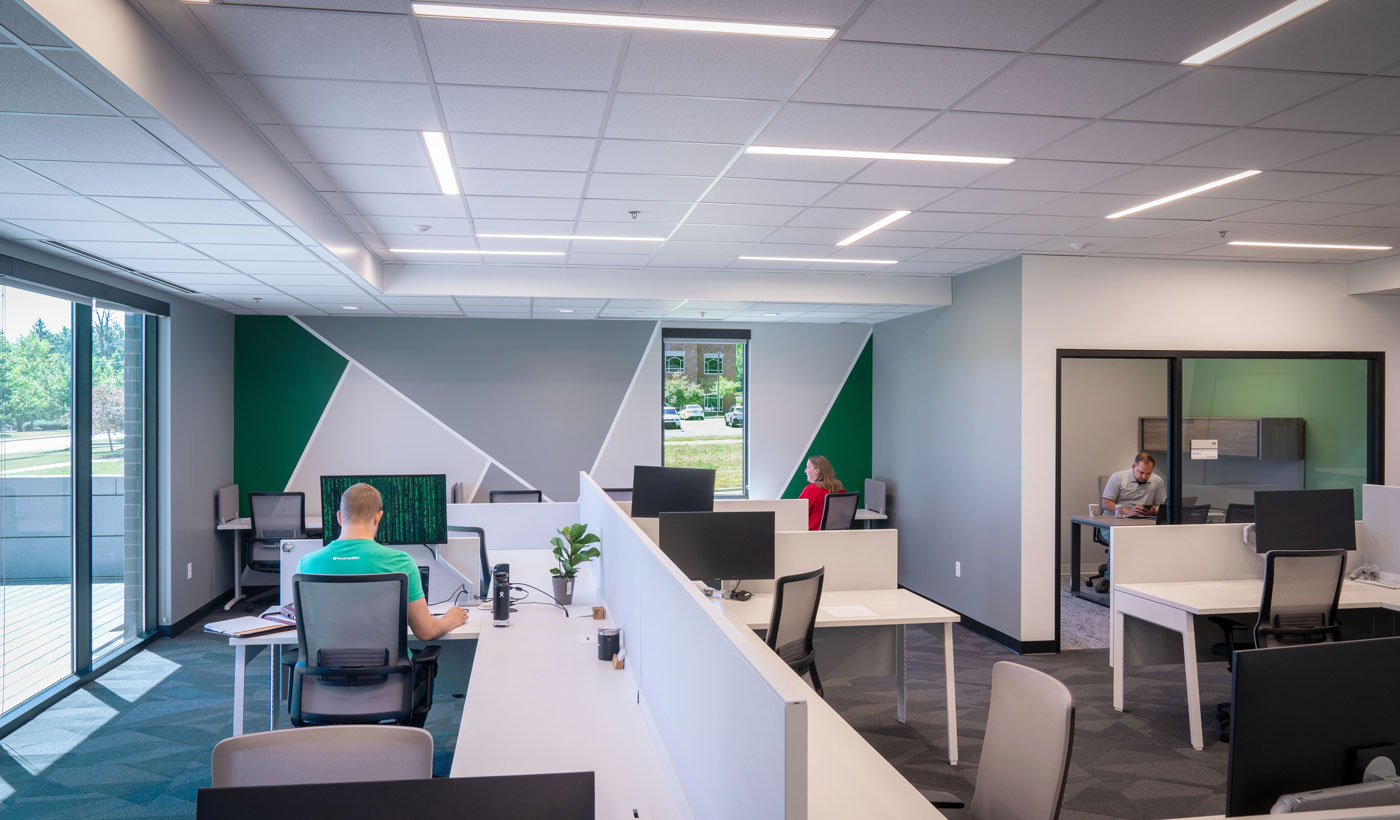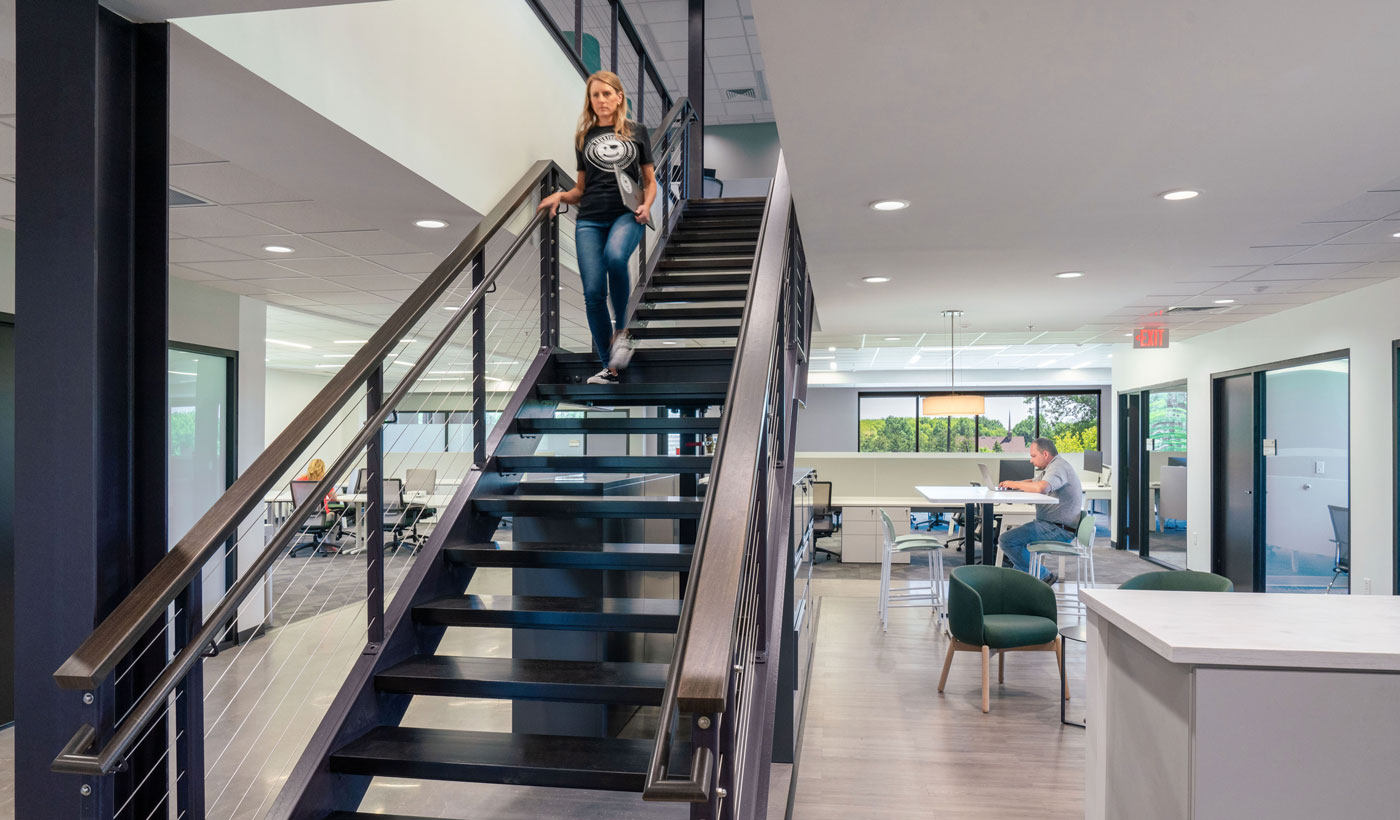 Project Details
Category
Keywords
Café
,
Community Room
,
Conference Rooms
,
DBB
,
Interior Design
,
Lobby
,
Media Room
,
New Construction
,
Office
,
Office Spaces
,
Patio
,
TrustedSec
Key Team Members
Amador Gonzalez
Eric Beach
Chitra Matthai
Emily Seger
Bill Ahern