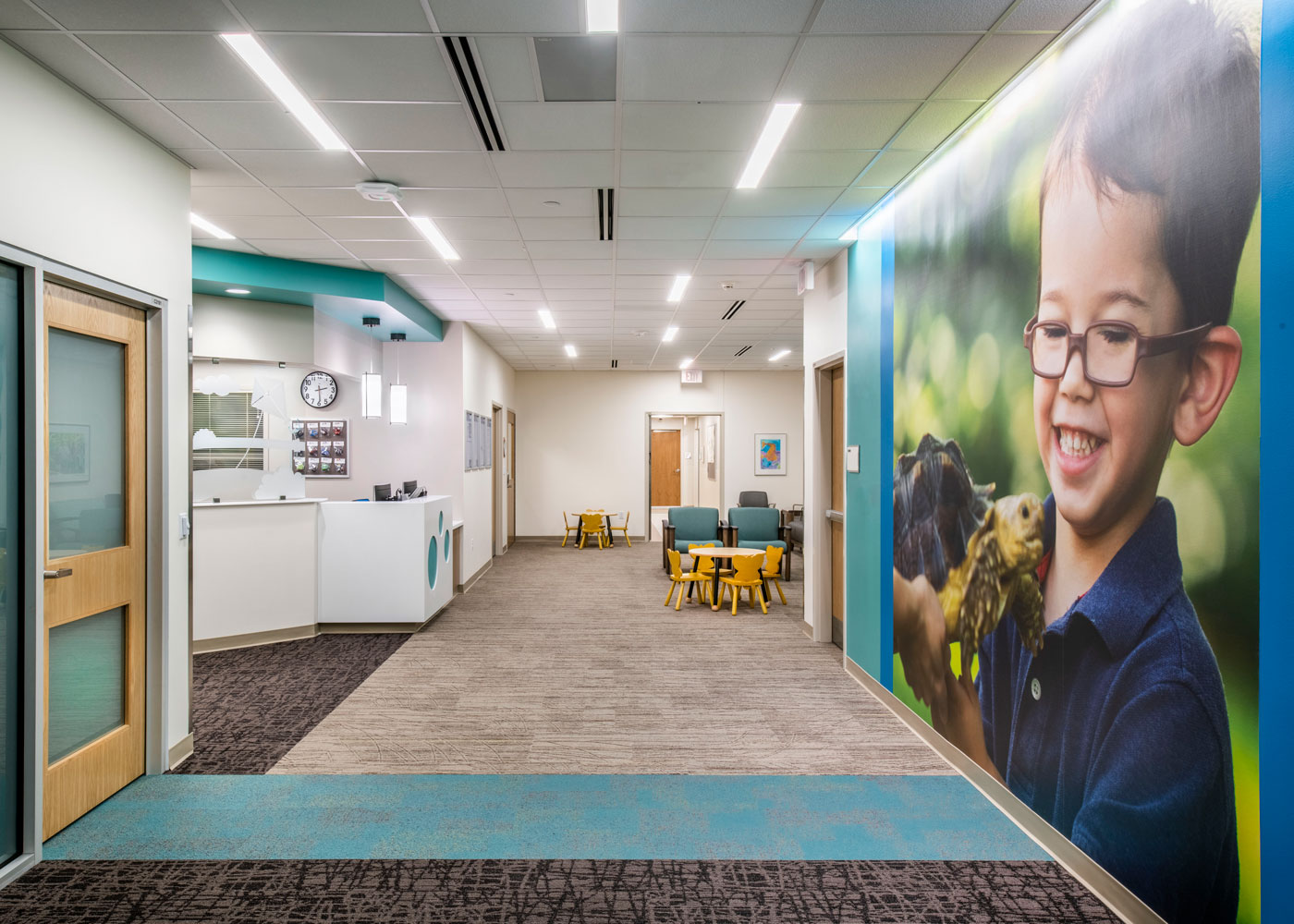 Akron Children's Hospital
Vision Center
Located in the new Considine Professional Building Addition, the 11,000 square foot Vision Center combines services from three separate locations into one collaborative clinic.
The new space includes 12 exam rooms, a research space and several private testing rooms. A staff work area and physician/clinical staff offices were also included in the clinic.
A sub-waiting area within the Vision Center features dimmable lighting for patients undergoing dilation, as well as comfortable seating and games, allowing them to rest, play or watch TV while they wait.
The overall Level 2 Considine Professional Building theme of "Parks" is complimented by blue and green tones and a large mural of a boy and his turtle, which welcomes patients and families at the entrance of the clinic.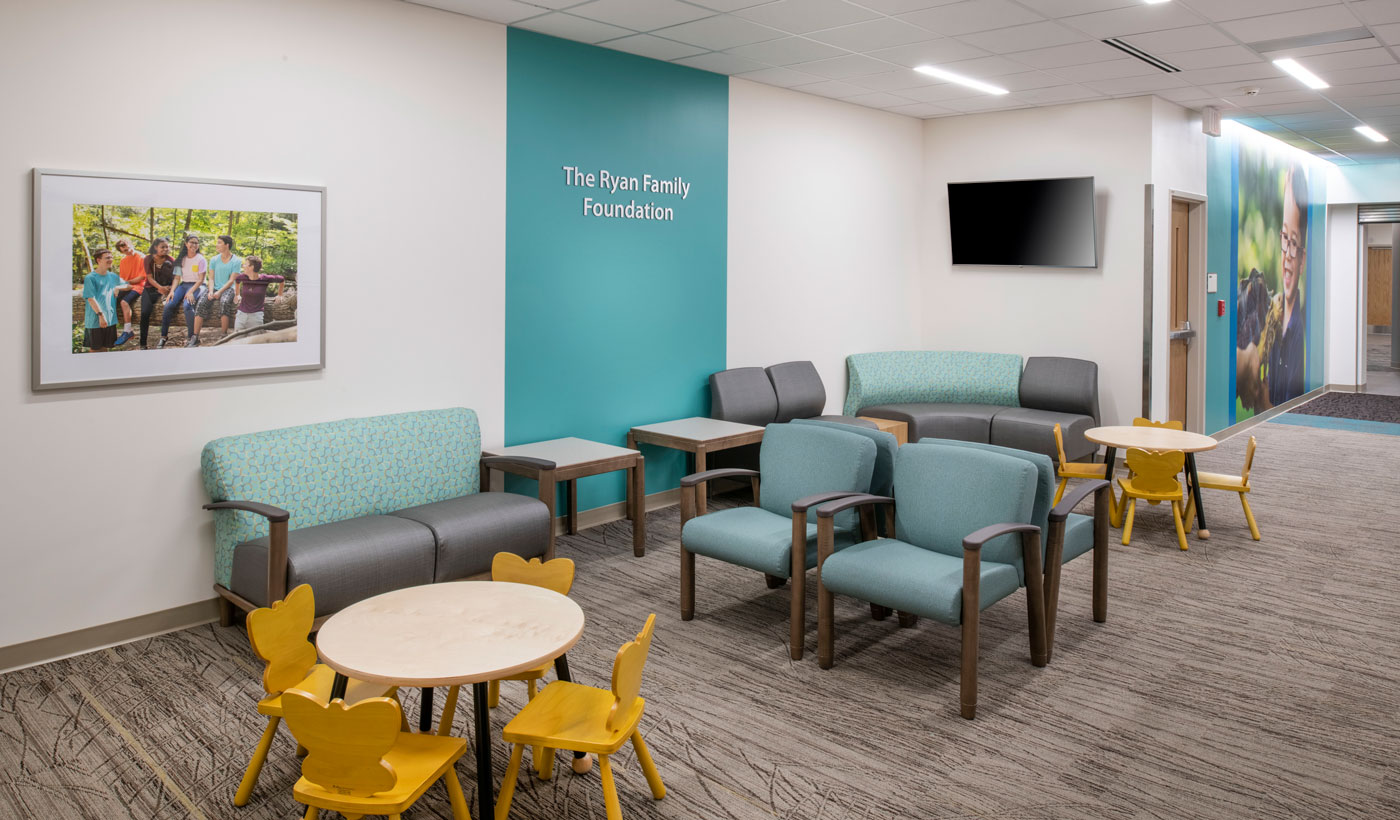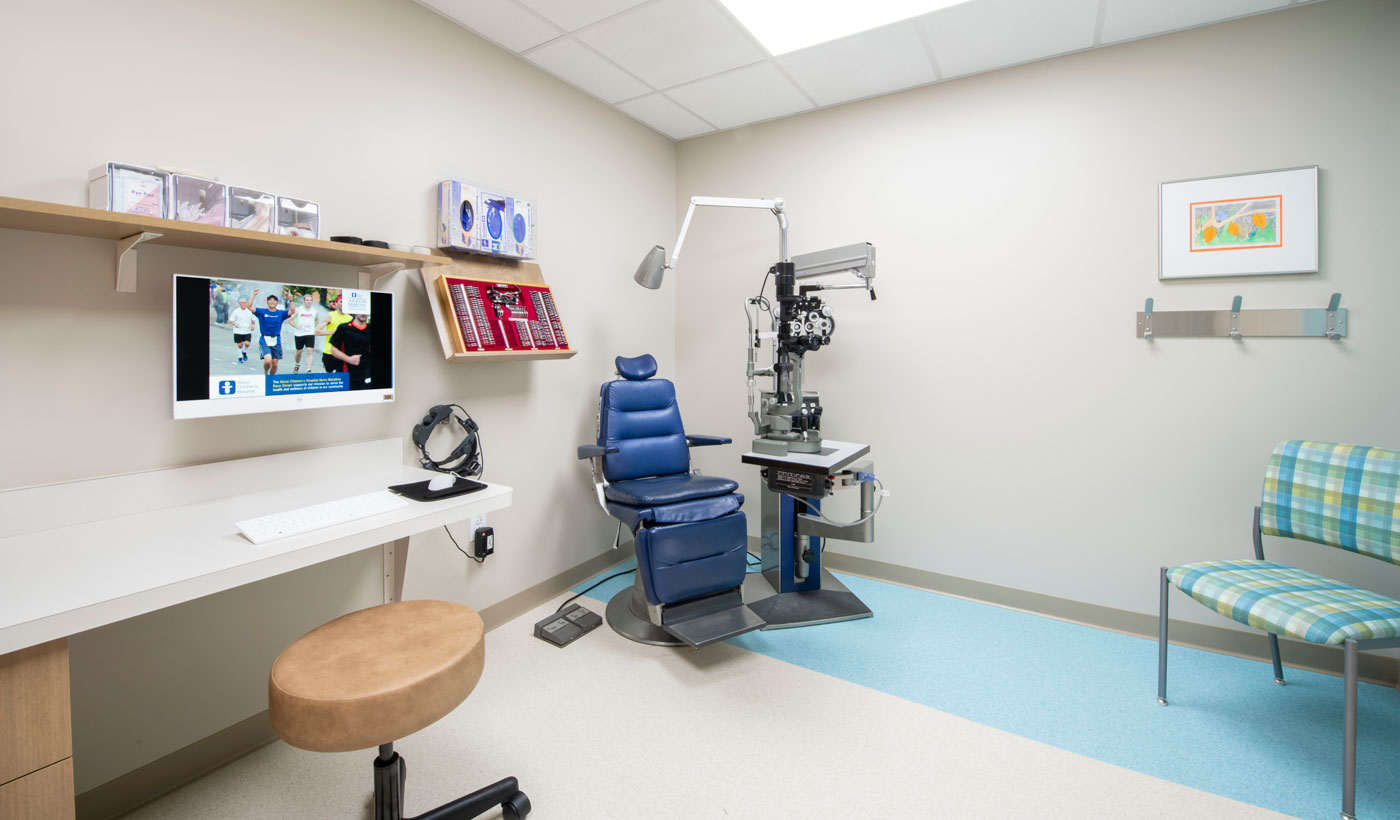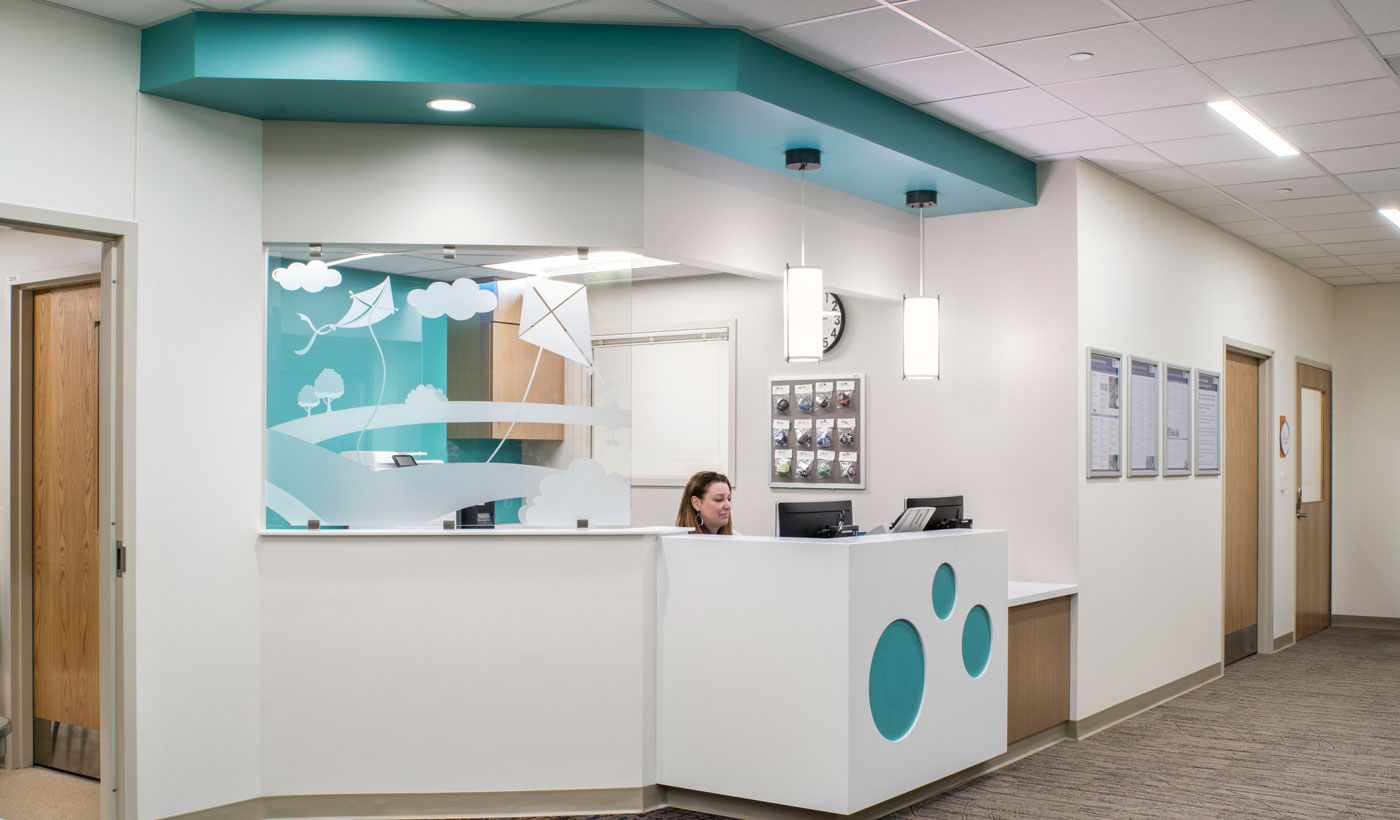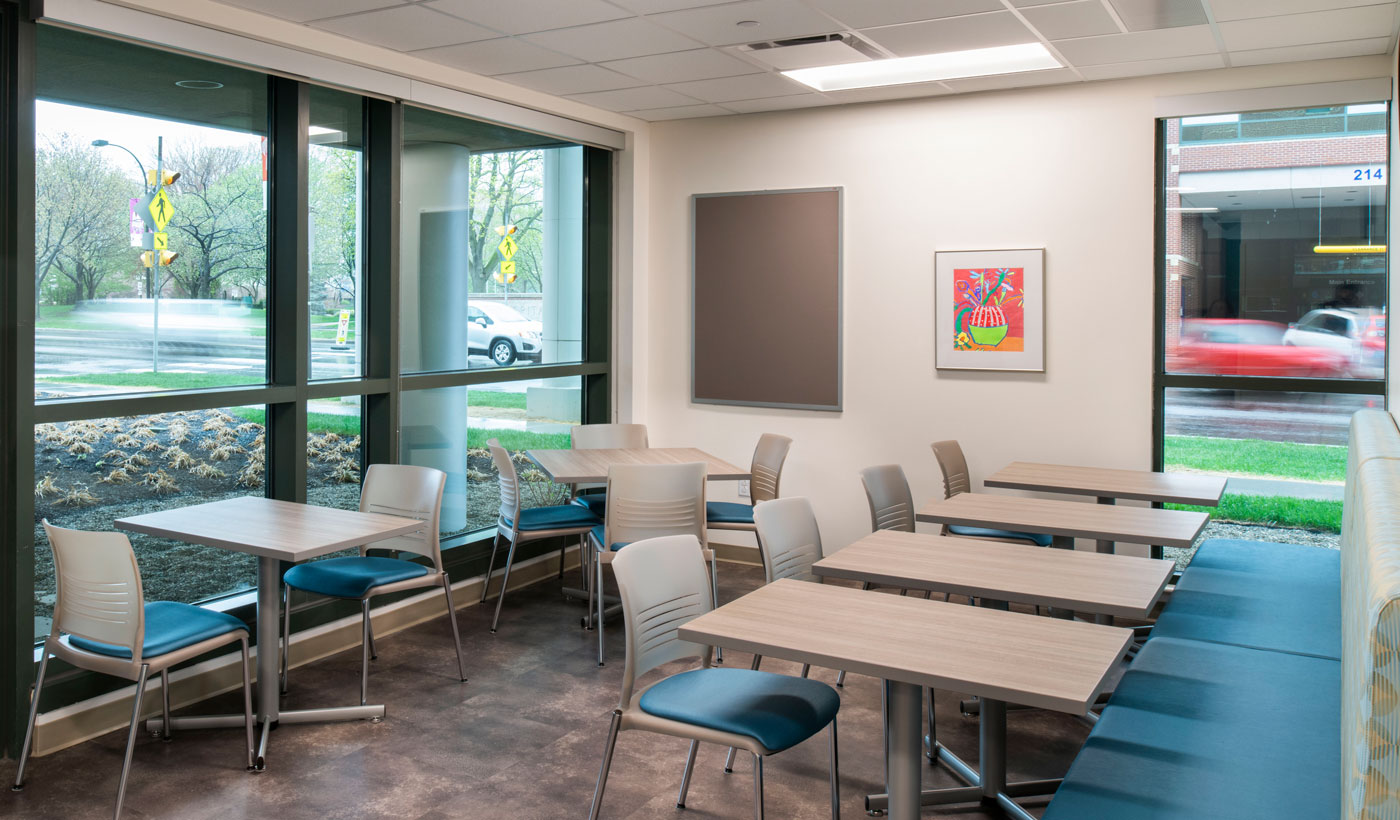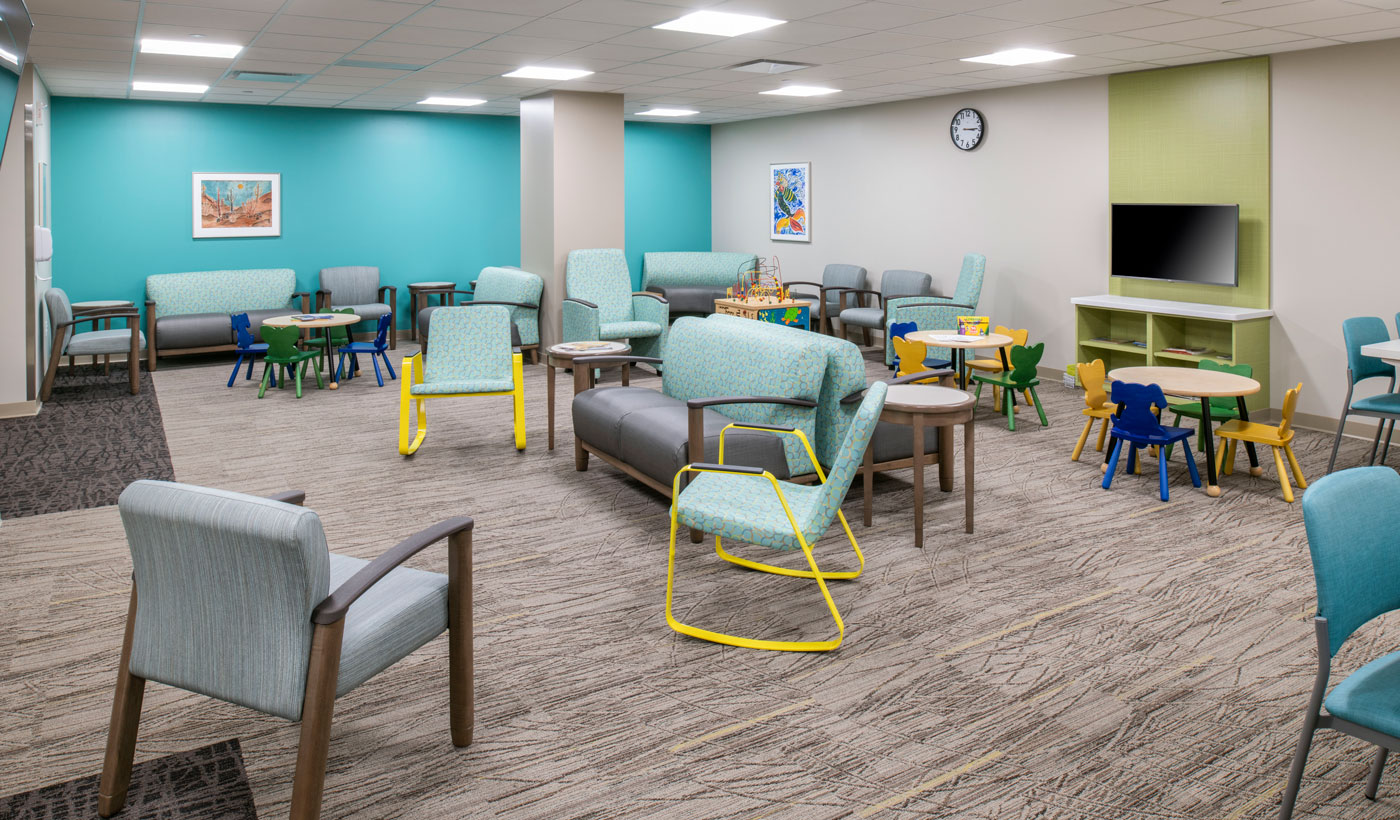 Project Details
Client
Akron Children's Hospital
Category
Keywords
Key Team Members
Scott Radcliff
Marge Zezulewicz
Michelle Tomei
Carla Cremers
Tina Kessel