Categories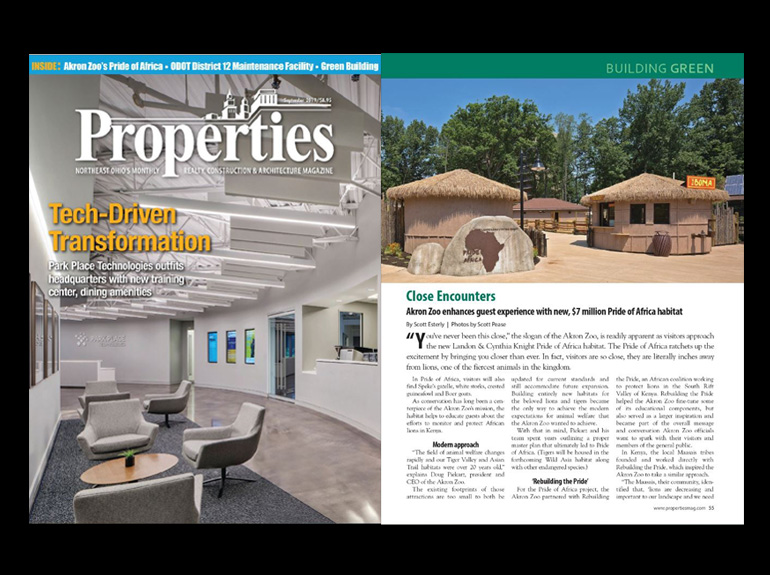 Pride of Africa Exhibit Featured in Properties Magazine
Hasenstab Architects' latest project for the Akron Zoo, Pride of Africa, is featured in the current issue of Properties Magazine.
The article outlines the how the exhibit's design supports the Akron Zoo's mission of conservation and sustainability.
The focal point of the new, 2.5-acre exhibit is the lion habitat. The new space is three times the size of the previous habitat and includes an enlarged off-yard, animal holding building and two different viewing areas for visitors. For more details about Pride of Africa, visit our project page here.
Read the Properties Magazine article here.