Categories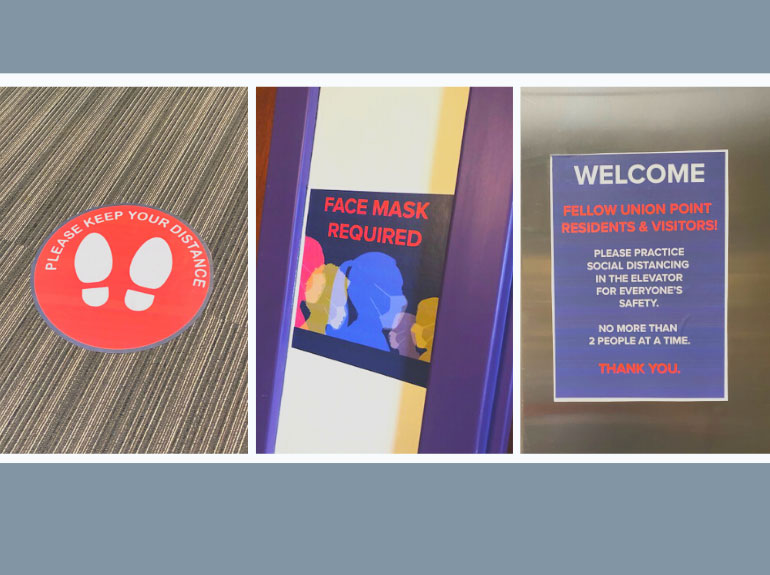 Return Planning: Strategies for a Safe & Efficient Return to Work
A few weeks ago, anticipating that we would be returning to our offices soon, we began envisioning what this return might look like. First, we had to be respectful of the State of Ohio's mandates. Next, we had to consider the varied situations that each of our staff members might be experiencing, and how those circumstances might impact their return. Then, we had to apply what we learned to our physical space and method of operation. As designers, we are at an advantage being able to do this work for our own needs, but the planning we have done and steps we have taken can be applied to a variety of situations and businesses.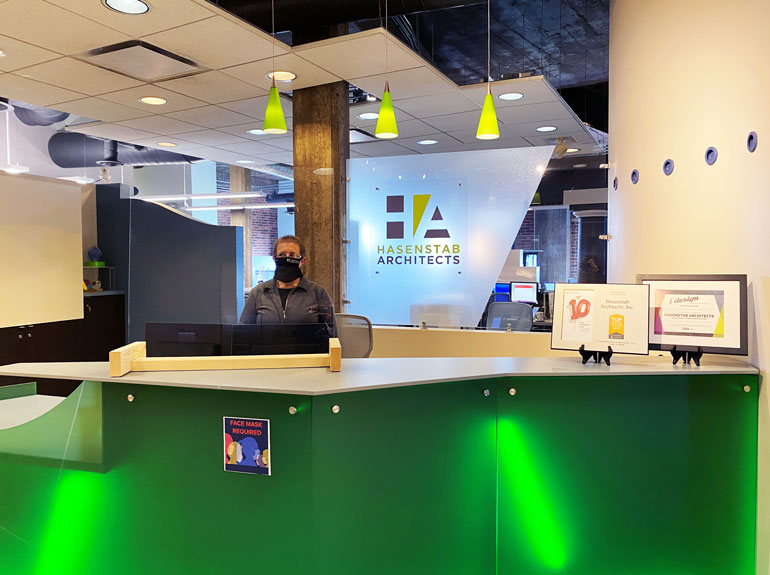 A small group of staff members and firm leadership developed a survey to determine a list of top concerns held by our employees. This anonymous survey was brief, but instrumental in gaining an understanding of the collective concerns of the office. Along with research findings from industry leaders and vendors, it formed the basis for our plan.
From Governor DeWine's press conferences, and discussion within firm leadership, we decided on May 11 as our return date. From that point, we determined who was returning and how to accommodate them. We wanted to make this more of a choice than a mandate. We emailed small groups of staff, generally by location in the office, and asked if they wanted to return to the office on May 11, assuming appropriate measures would be in place. The choices were "yes", "no", or "intermittently as project needs required".
Our sense was that social distancing would take care of itself from the responses, given the relatively widespread office layout and the assumption that only a small percentage would want return to the office on a "permanent" basis in the beginning. This proved not to be the case.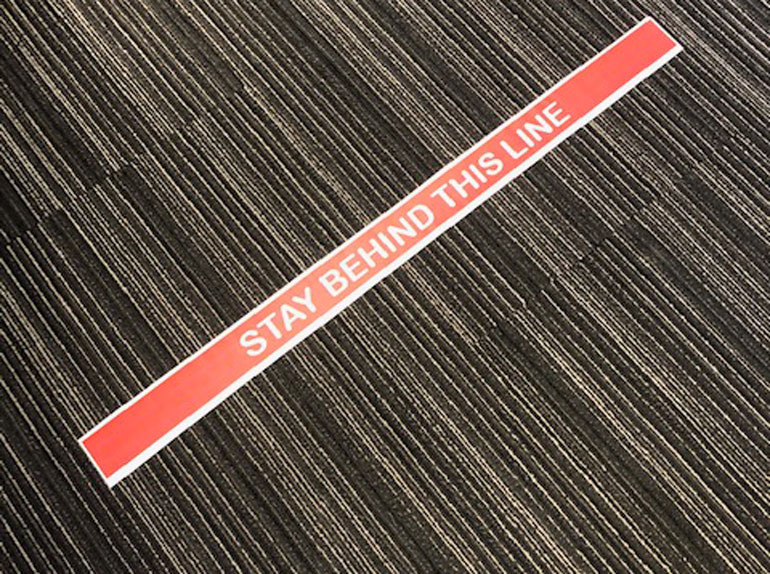 About 60% of our 54-person staff answered "yes" that they wanted to return as soon as possible, which was significantly more than expected. This number would make social distancing difficult, especially while allowing everyone to maintain their current seat location in the office. This was thought to be desirable to allow technology to stay in place at individual workstations and for maintaining some degree of normalcy upon return.
The decision was made to limit the return to one-third of our staff, over each of two floors of our Akron office. The configuration of the Cleveland office allowed up to six people to return there.
The designated returnees were determined by their responses to the survey, their seating location by floor, and relative physical proximity to others in the office. A seating plan was developed with the appropriate social distancing graphically indicated. Also, significantly lowered capacities were established for areas in the office where people tended to assemble, including printers, copiers, coffee stations and meeting rooms. Stairs, elevator, and toilet rooms were similarly addressed.
Signage stating capacities and graphic reminders for distancing and wearing masks, including arrows and dots on the floor were created and printed in house to be used throughout the office. Also, plexiglass physical barriers were erected at strategic locations where employees in the open office might be exposed to others at close quarters.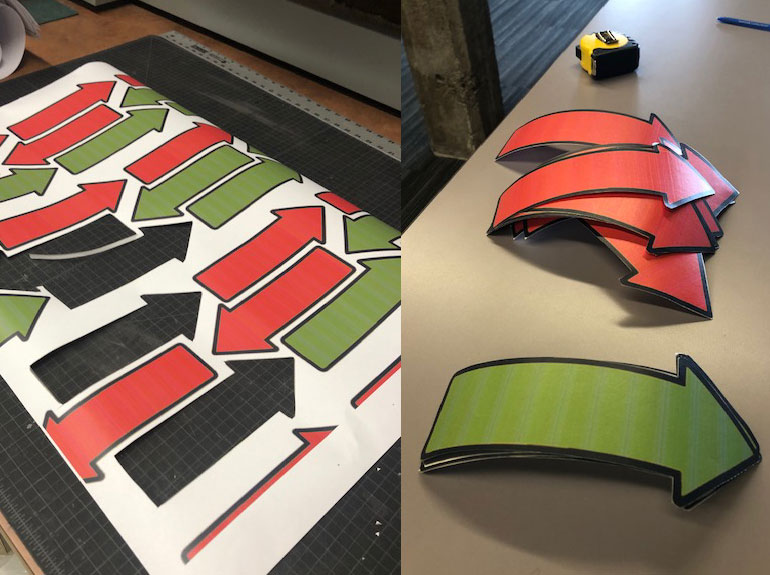 Our return on May 11 was uneventful, as planned (and hoped for). The staff is using common sense, along with the gentle reminders provided, in their interactions with others. We reinforced the above process and procedures with the entire office during a Zoom meeting, which took the place of our monthly staff gathering. Although we have been operating like it's business as usual, the world around us is pretty unusual. Creating a plan to get your business back on track and your staff back to the office safely can be accomplished through research, planning and strategy. Our mission at Hasenstab Architects is to design facilities that help our clients succeed. We're here to help in whatever way we can.