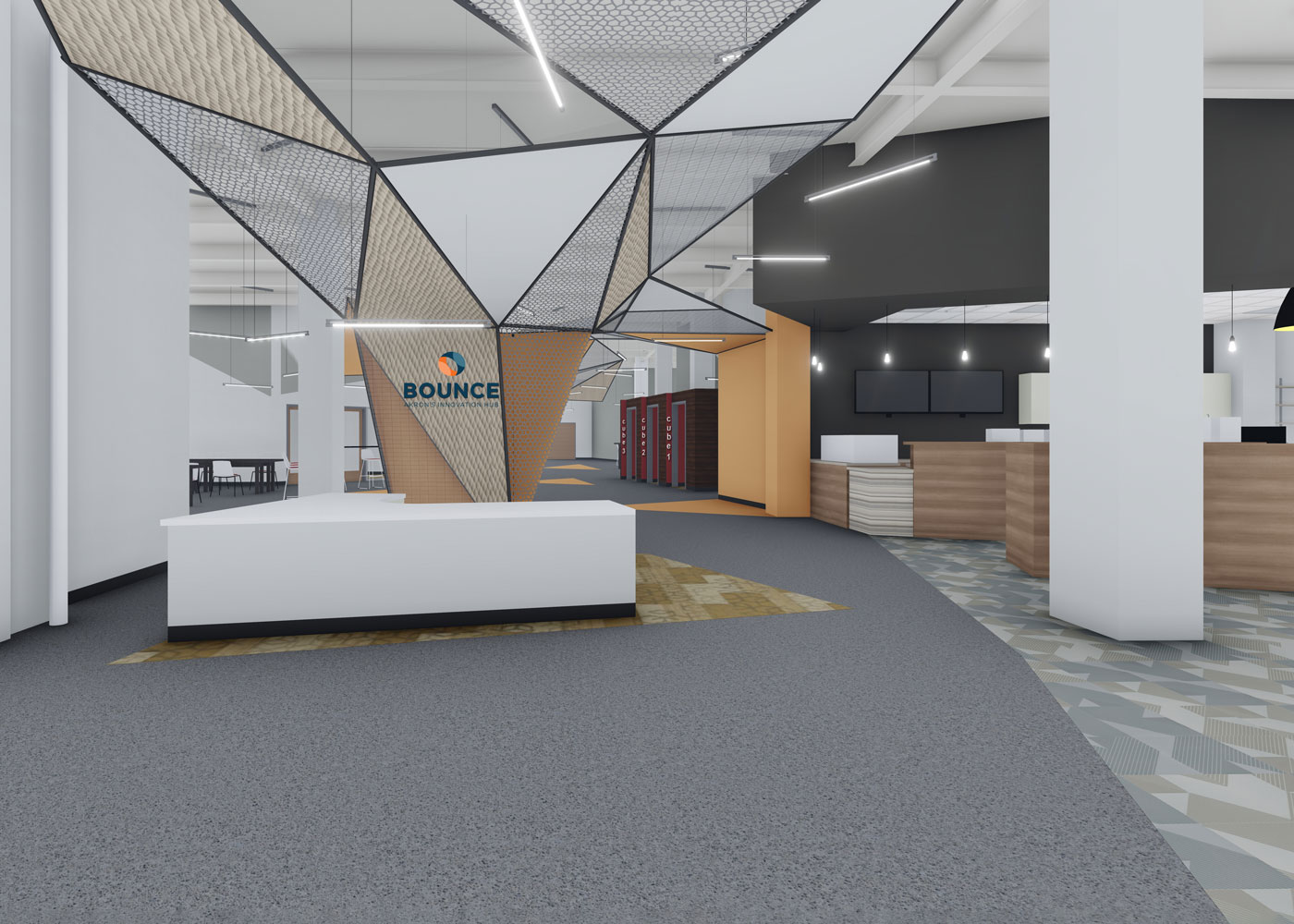 City of Akron
BOUNCE Innovation Hub
The City of Akron hired Hasenstab Architects to evaluate the feasibility of using space in the former Akron Global Business Accelerator (AGBA) building to house the new Bounce Innovation Hub program. Hasenstab's previous efforts included a review of two existing buildings, establishment of a program, and conceptual fit-out of each to house the program.
The new Bounce Innovation Hub design features a variety of conferencing spaces for any meeting type, including a large event space. Single use phone booths, or 'cubes', provide a private setting for important or personal phone calls.
A café area, located off of the main entrance, is an inviting spot to have a morning cup of coffee or quick afternoon lunch. A fabricated ceiling element showcases tenant work and draws visitors back into the open and functional co-working spaces encouraging collaboration between its users. New windows allow natural light to pour into the collaborative spaces.
A makerspace fit for quiet functions will be located at the south end of the building.  And an E-sports computer lab will be equipped with high-powered computers able to handle the intense graphics of e-gaming sports.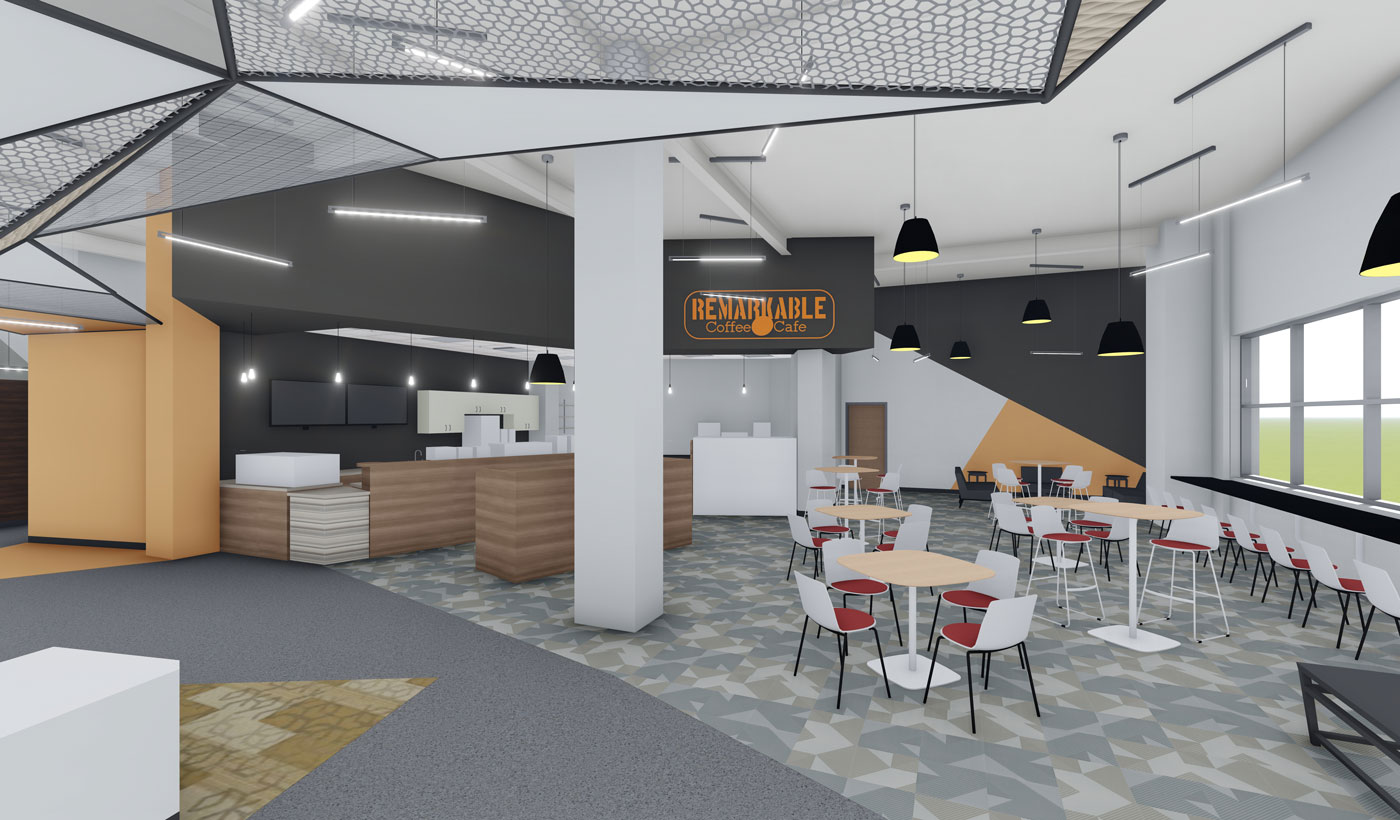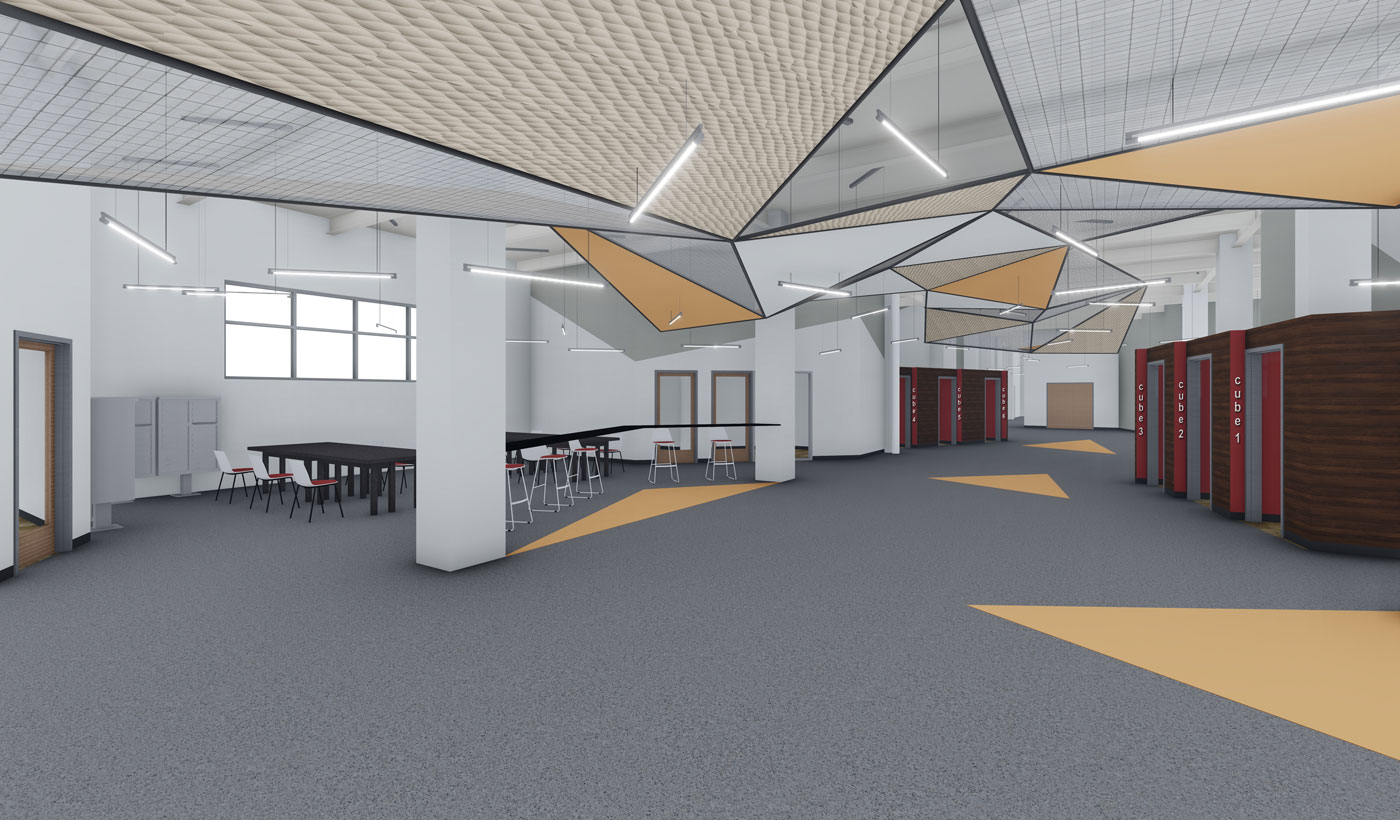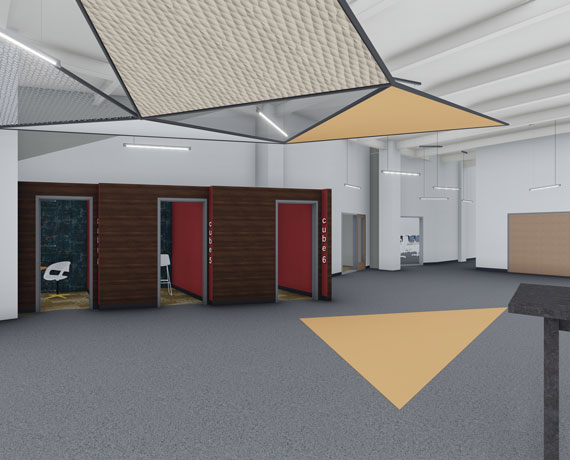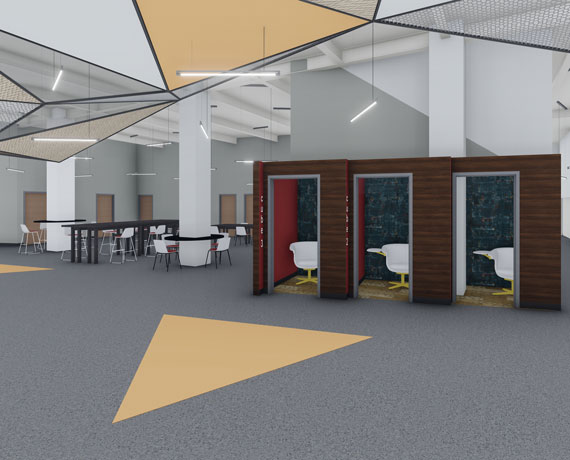 Project Details
Category
Keywords
Café
,
Computer Lab
,
Conference Rooms
,
Dining
,
Government
,
Hoteling Space
,
Interior Design
,
Maker Space
,
Municipal
,
Office Spaces
,
Reception
,
Renovation
Key Team Members
Amber Duco
Dennis Check
Chitra Matthai
Eric Beach