The Region's Leading Architecture Firm
Our story starts and ends with our clients. Since our inception in 1982, our sole focus has been to become one of the region's leading architecture firms by designing facilities and spaces that help you — our client — succeed. Whether it's designing a large hospital addition, a new middle school, or a corporate office renovation, our goal is to create environments that are efficient, healthy, and incredibly inspiring.
If you haven't worked with an architecture firm before, you can feel confident that a relationship with Hasenstab Architects will be both enjoyable and successful. We have a disciplined process from planning to completion to post-project analysis that is proprietary to our firm. Throughout the project, we regularly measure the status of the project and ensure you are feeling positive about the experience.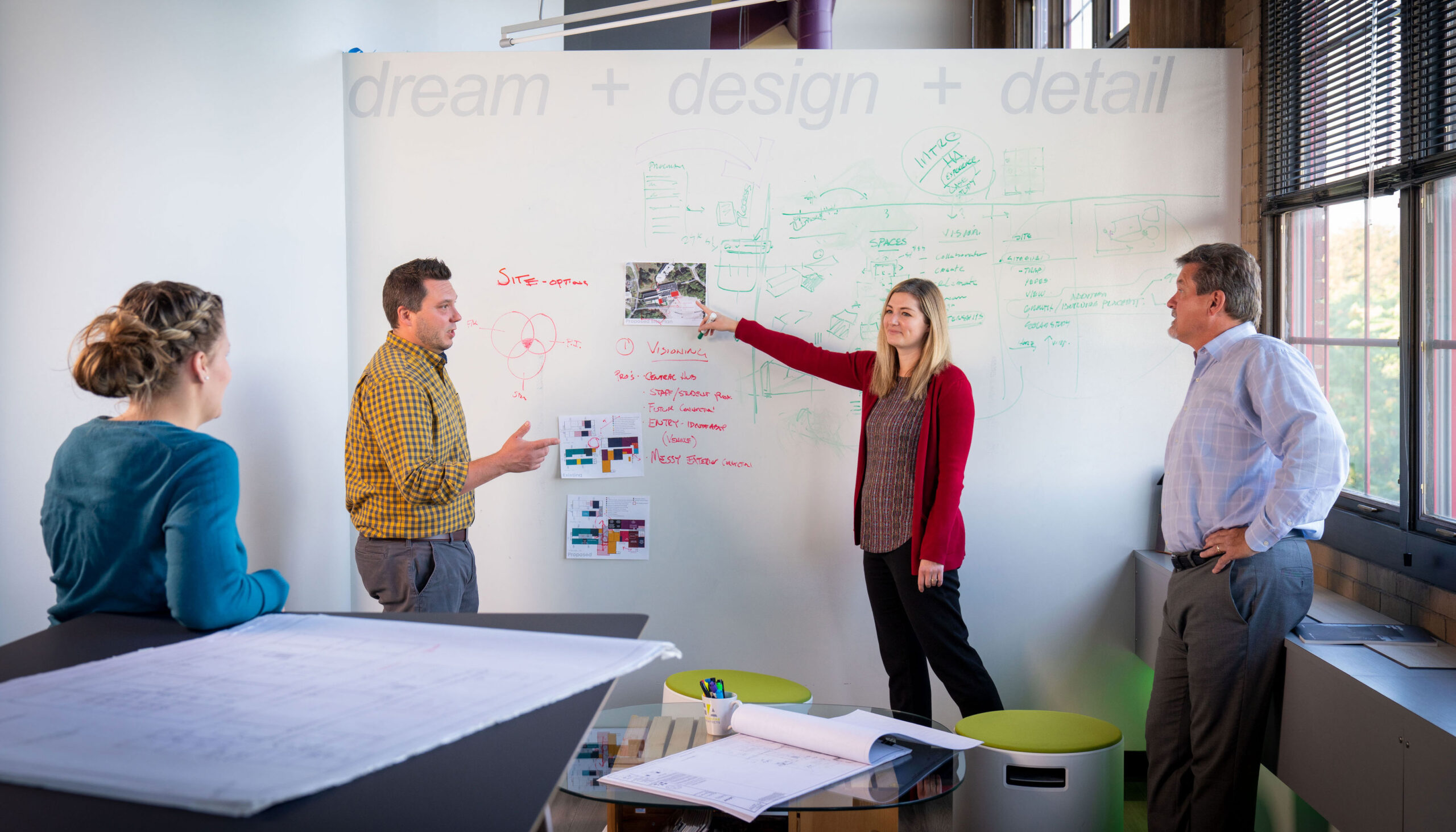 It all begins with collaboration. Collaboration is the core of our approach. We listen. We evaluate. We create. All the while, concentrating our efforts on what matters most — you.
By documenting your wants and needs, your goals and vision, our architecture firm is able to provide a creative solution that meets your goals while still delivering a unique and stunning design.You are completely part of the process so if something arises that needs addressed, we're by your side hearing your concerns and feedback.
Many of our projects have been highlighted in national architecture journals. While that isn't the reason we design, we count it a credential that validates our creative approach without sacrificing any want or need of our clients. We are experts in our field. Our team designs for the latest technologies, but more importantly, we design for people. The spaces we create promote learning, healing, efficiency, and overall well-being.
Not all architecture firms are created equal, and we hope you'll give us a chance to discover that for yourself.
If you're interested in learning more about Hasenstab Architects, please email us or contact us online. We look forward to collaborating with you on your next project.