Categories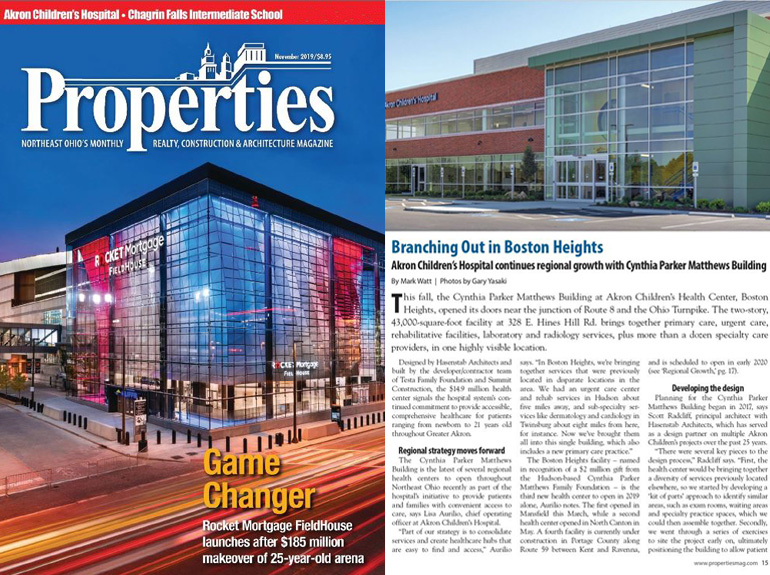 Boston Heights Health Center Featured in Properties Magazine
The recently completed Akron Children's Hospital Boston Heights Health Center was featured in the November issue of Properties Magazine.
The article provides details about the new, two-story facility that brings together primary, specialty and urgent care services, as well as rehabilitation services under one roof.
The 43,000 -square-foot Boston Heights facility is the third of four health centers Hasenstab Architects has designed for Akron Children's Hospital in support of their mission to bring specialized services closer to the communities it serves.
Check out the North Canton Health Center and Mansfield Health Center when you get a chance.