Categories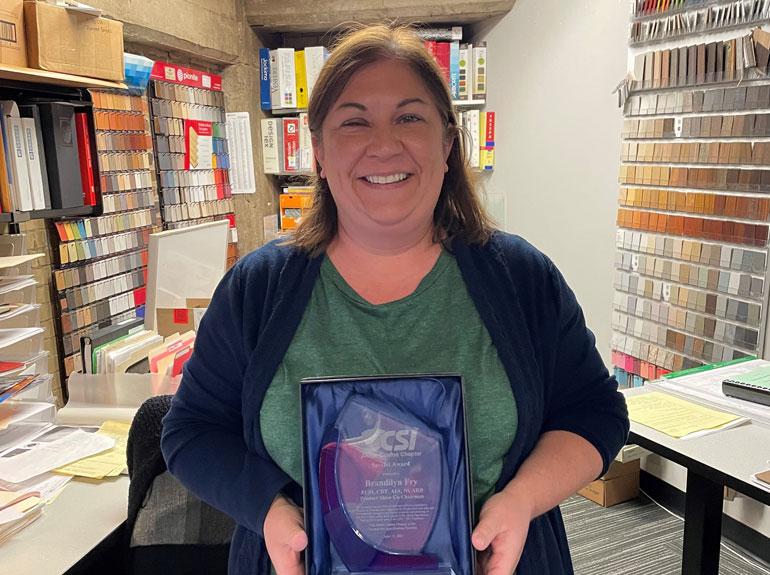 Brandi Fry Honored with Award by CSI Akron-Canton
Hasenstab's Brandi Fry was honored with a special award this week for her tireless efforts as Treasurer and Product Show Co-Chairman for CSI Akron-Canton!
If you have attended the ProductFest show in recent years, you have seen her handiwork in action. She has served as product show co-chair and organized the event for many years.
Even in the midst of the pandemic, her creative efforts allowed ProductFest to carry on by holding the event in an open-air venue with ample social distancing space.
Congratulations Brandi!