Categories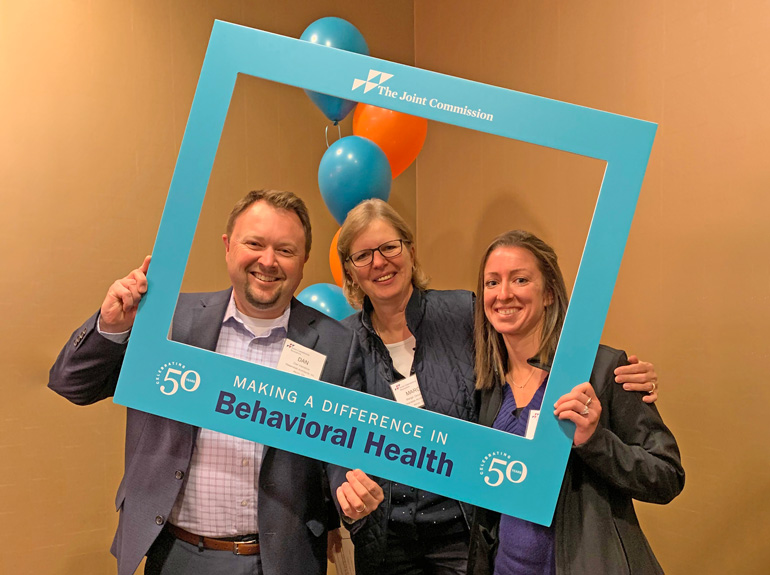 Joint Commission Behavioral Health Care Conference
Dan Herstine, Marge Zezulewicz and Valeria Cebula attended the 2019 Joint Commission Behavioral Health Care Conference this week in Chicago.
The conference included a variety of sessions on the latest behavioral health care topics, as well as recent and upcoming changes to The Joint Commission.
Take a look at some of our recent behavioral healthcare design experience.