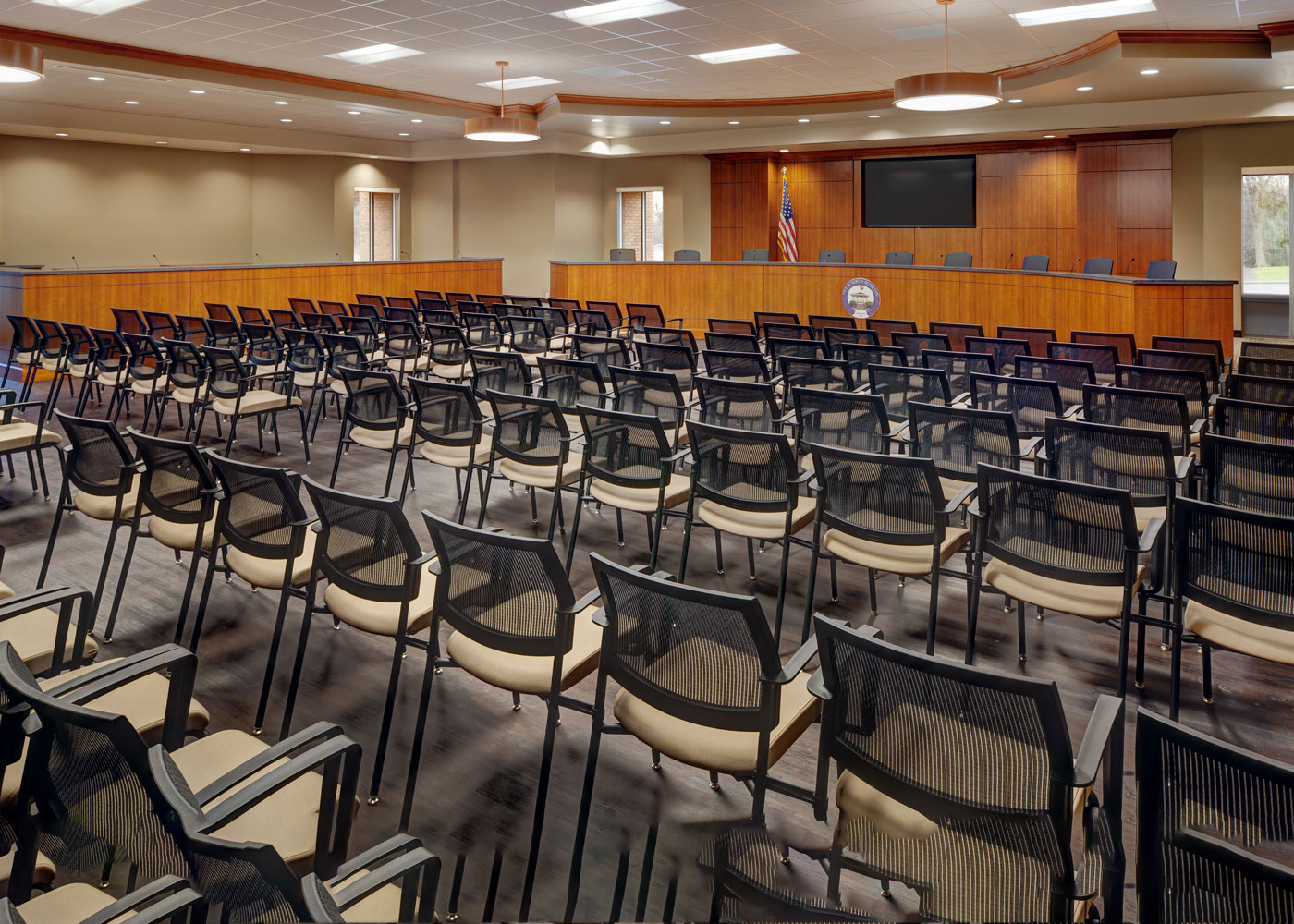 City of North Royalton
Administrative Building Design, North Royalton City Hall
As partners in a design-build contract, Hasenstab Architects provided professional administration building design services to renovate a former library building for use as the new North Royalton City Hall. North Royalton is a suburb of Cleveland, Ohio and is home to nearly 30,000 residents.
The 14,900-square-foot resident-friendly space includes council chambers and seating for 100 people. Three large flat screen TVs hang in the council chambers, which make for more effective communication and sharing of information. In addition, the building is all on one level, which is advantageous for people with children or mobility concerns.
There is also a large community meeting room, finance offices, general offices for city operations, a mayor's suite, administrative meeting rooms and support space.
The building facade was also upgraded, and the surrounding site was landscaped to provide a park-like setting to complement Memorial Park which is located behind North Royalton City Hall.
Careful communication and planning throughout all phases was especially necessary in order to meet the fast-tracked project schedule. Implementing the Design-Build (DB) method was appropriate for this project. This method is, ideally, a one-stop shop for the owner for the delivery of a "turnkey" building. In its simplest form, the owner hires a contractually combined architect/construction management/contractor team who agrees to deliver the project for a stated price, with a single contract between the DB entity and the owner.
By having the contractor on board from the start, the team was able to get valuable input on costs during the design process, thus controlling the final cost of the project. The team was also able to keep the project on schedule by identifying long lead times for materials early on and scheduling the purchases to meet deadlines.
As it is central to our mission and philosophy, Hasenstab Architects is committed to incorporating sustainable design practices into all our projects, including the City Hall of North Royalton, which is LEED® Certified.
Hasenstab Architects understands the unique requirements of administration building design. Such spaces must be welcoming and support the needs of the public, yet also provide an environment that enables the staff to work productively and efficiently. Such a balance was achieved with the City Hall of North Royalton. Elements such as the inviting council room and the community meeting space welcome residents and encourage the feeling of inclusion. At the same time, the design creates space for staff and city officials to collaborate with one another and areas where staff can focus and execute their respective responsibilities.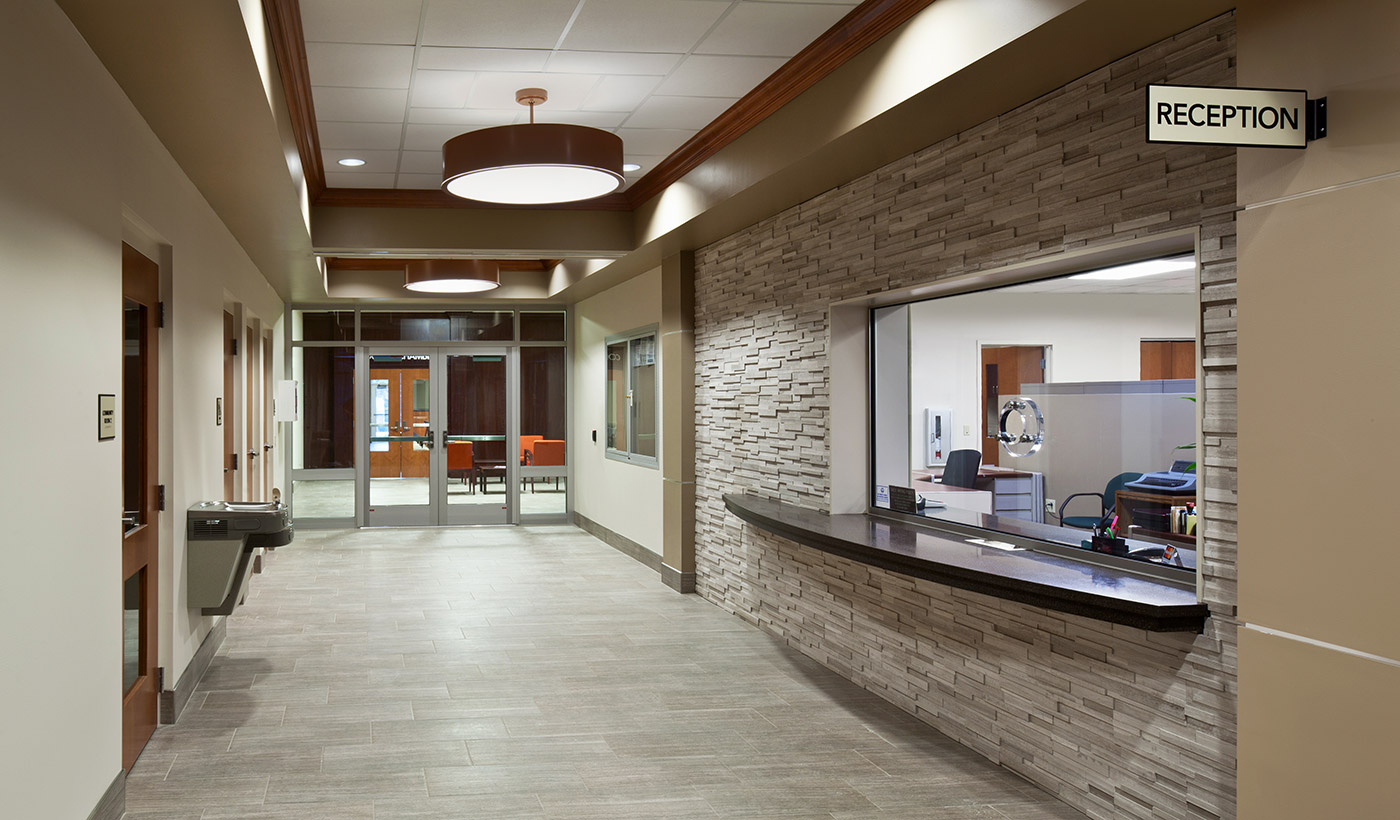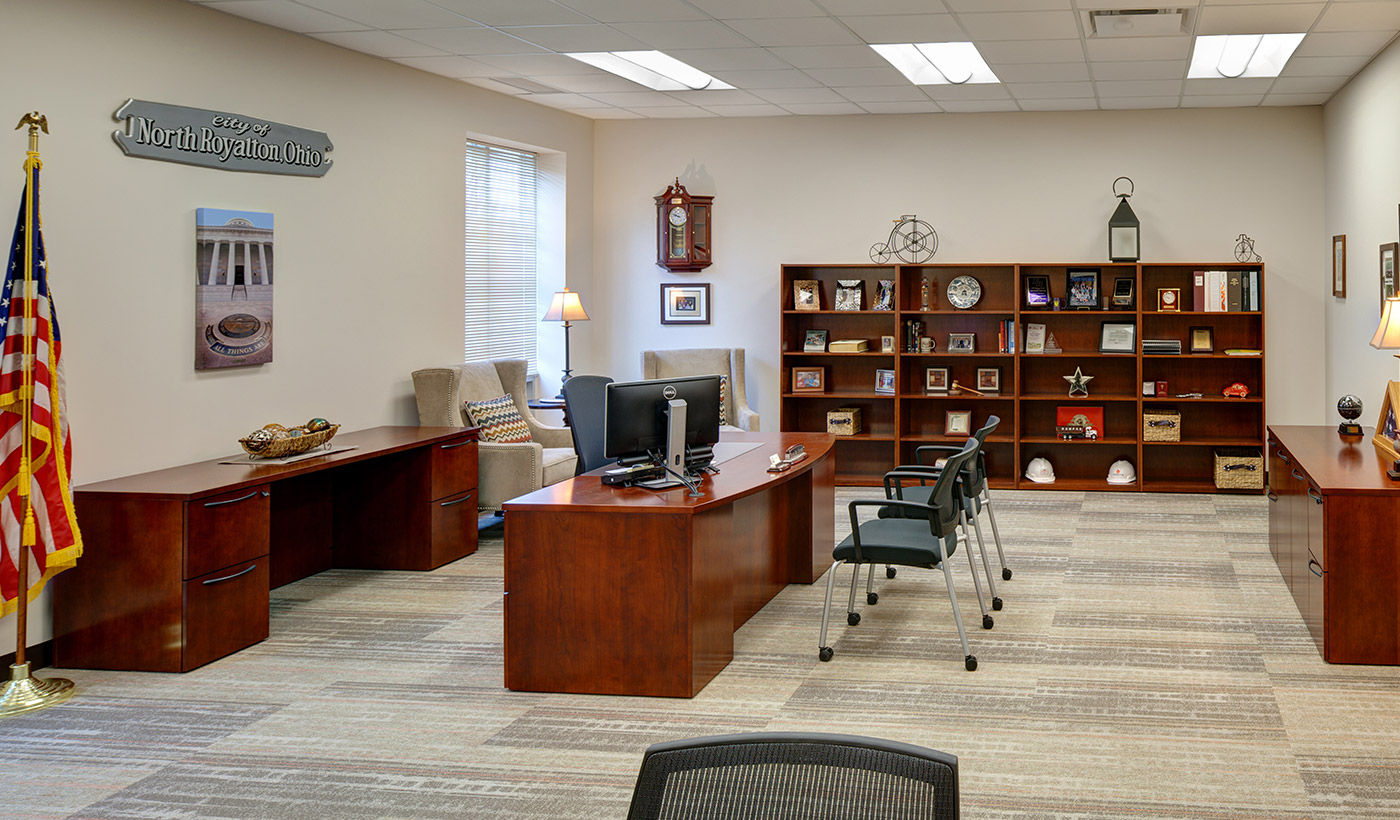 Key Team Members
Ben Rantilla