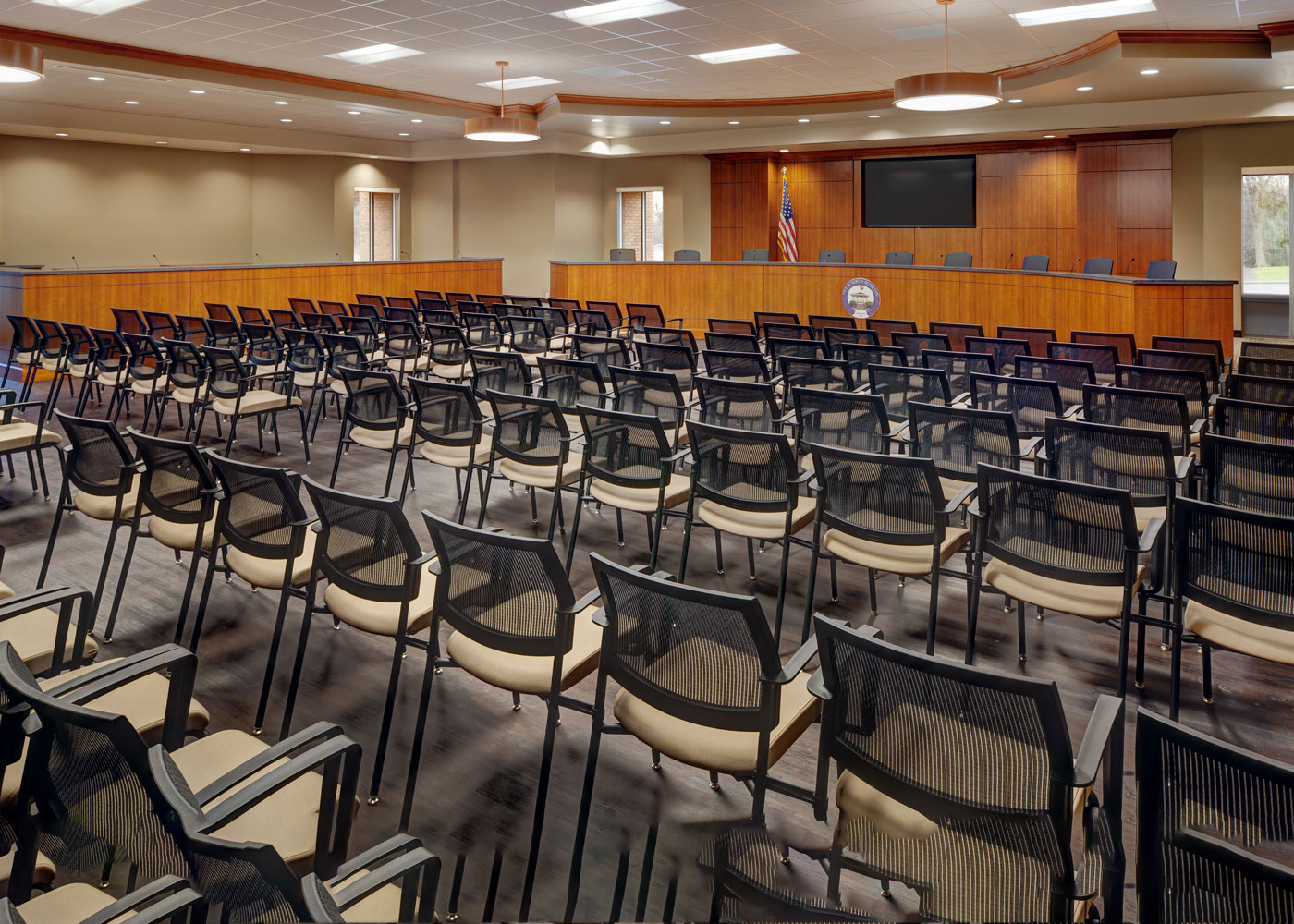 City of North Royalton
Administration Building
As partners in a design-build contract, Hasenstab Architects provided professional design services to renovate a former library building for use as the City of North Royalton's new administrative offices.
The 14,900-square-foot space includes council chambers and seating for 100 people, meeting rooms, a mayor's suite, a large community meeting room, finance offices, general offices for city operations and support space. The building facade was also upgraded and the surrounding site was landscaped to provide a park-like setting.
Careful communication and planning throughout all phases was necessary in order to meet the fast-tracked project schedule. By having the contractor on board from the start, the team was able to get valuable input on costs during the design process, thus controlling the final cost on the project. The team was also able to keep the project on schedule by identifying long lead times for materials early on and scheduling the purchases to meet deadlines.
This project is LEED® Certified.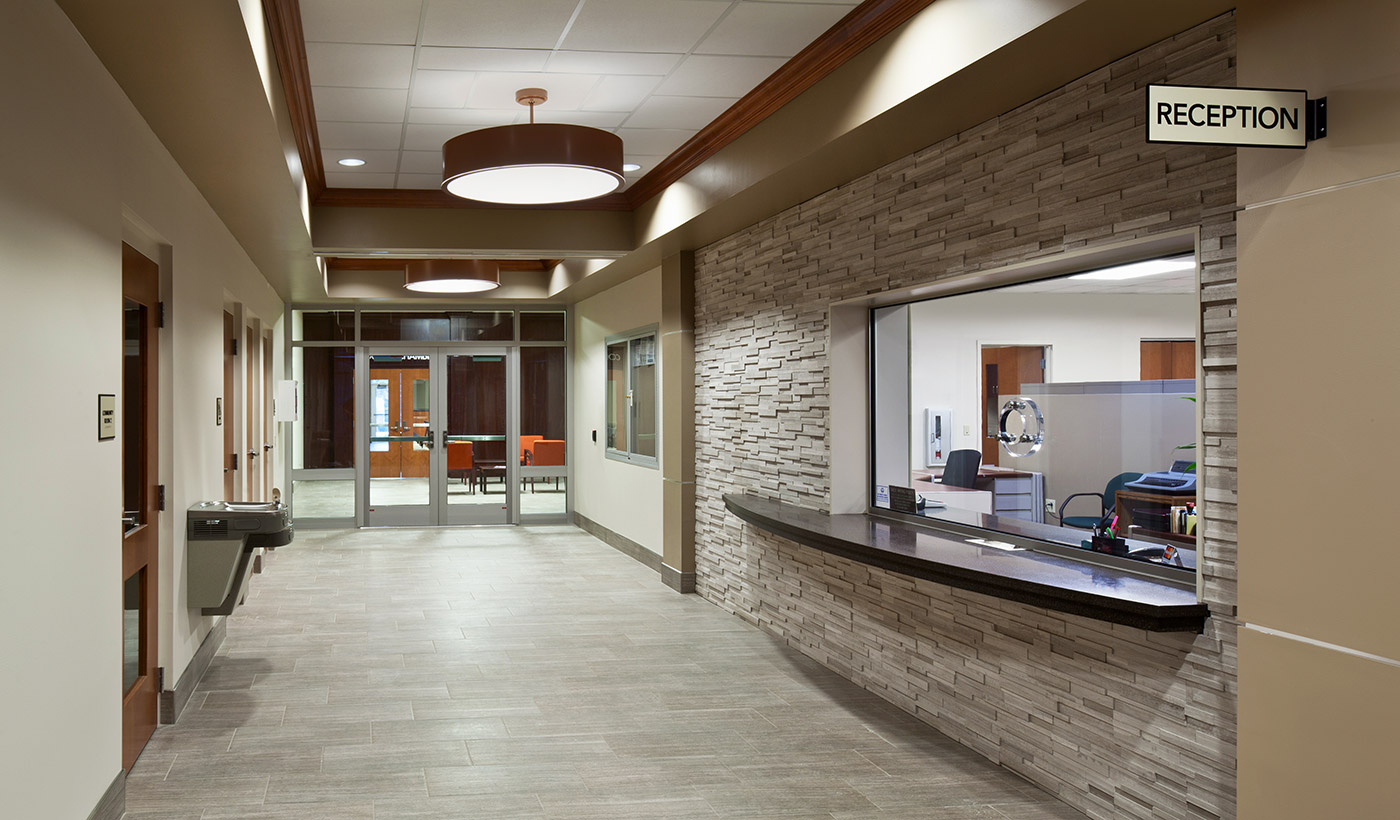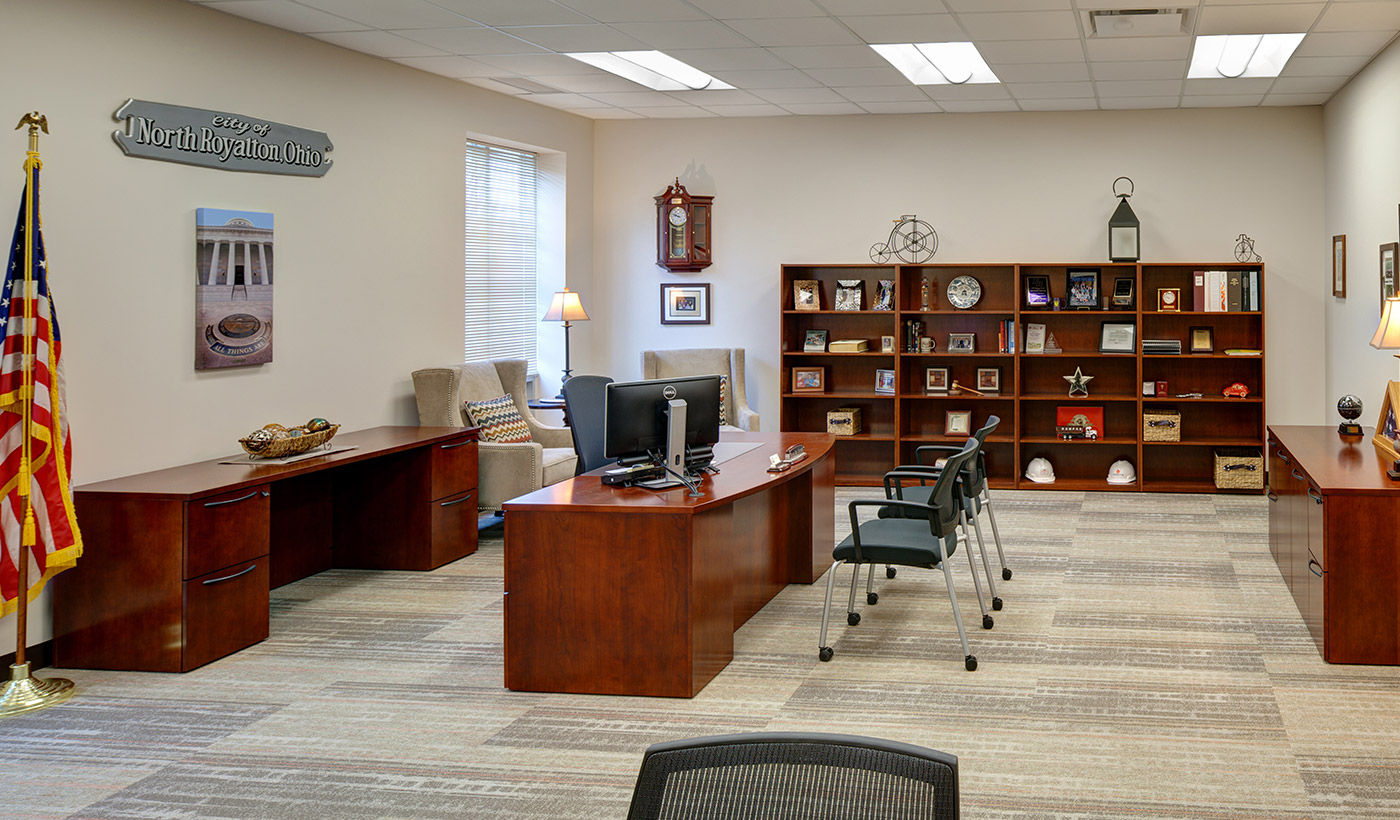 Key Team Members
Ben Rantilla