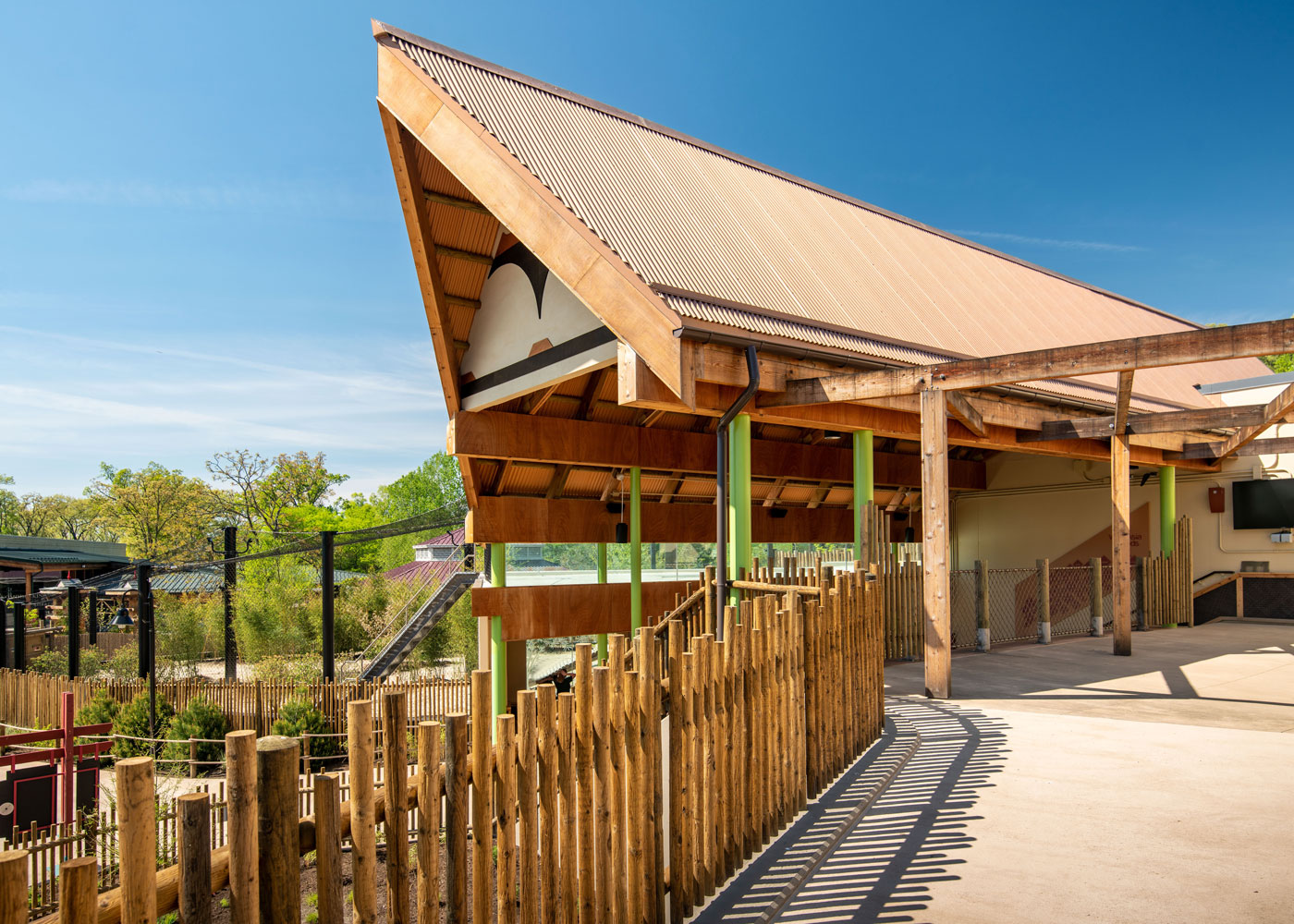 Akron Zoo
Animal Enclosure Design for the Akron Zoo
Hasenstab Architects, a leader in animal enclosure design, was part of the team of designers for the Lehner Family Foundation Wild Asia exhibit at the Akron Zoo. Hasenstab Architects, along with GLMV Architecture, designed this project simultaneously with the Pride of Africa exhibit.
Wild Asia is a re-purposing and expansion of the Tiger Valley exhibit which was built in the 1990s and was one of the oldest areas in the zoo. Wild Asia includes all new exhibits for Sumatran tigers and red pandas. A new primate species, the white-cheeked gibbon, was also introduced into this portion of the renovation.
The two-acre site takes advantage of a roughly 40' grade change from start to finish. Although the topography presents some challenges regarding accessibility, it does allow great opportunities to create unique views into and around the exhibits.
A multi-leveled tiger viewing structure allows various viewing options of that species, including a view from below through a glass skylight on which the animals can actually walk. Grassy slopes, a pool and climbing structures add to the exhibit's natural surroundings. The spacious tiger habitat allows the Akron Zoo to contribute to the Tiger Species Survival Plan (SSP) by enabling more tigers to call the Akron Zoo home.
Each animal enclosure design is customized to meet the unique habitat needs of that species. For example, gibbons are a warm-weather species and can't go outside when it's colder than 50 degrees. That could be a challenge since the temperature in NE Ohio is below 50 degrees for several months of the year. The solution was designing a "day room" so that visitors can see the gibbons while they are inside staying warm. On the other end of the spectrum are red pandas. Native to the Himalayas, red pandas enjoy cold weather, so their habitat includes an air-conditioned cave.
The exhibit architecture includes themes from three distinct areas of Asia: Indonesia, Cambodia and Nepal. A mixture of artificial rockwork and built structures bring these three distinct areas to life.
Part of the mission of the Akron Zoo is to be a leading example of conservation that benefits the natural world and its inhabitants. As with other animal enclosures designed for the zoo, Hasenstab's LEED Accredited Professionals utilized a variety of sustainable and green practices. Wild Asia achieved LEED v4 certification by incorporating sustainable elements such as light pollution reduction, bird strike prevention on glass, a building automation system, heat island reduction, stormwater retention systems and interpretive education signage.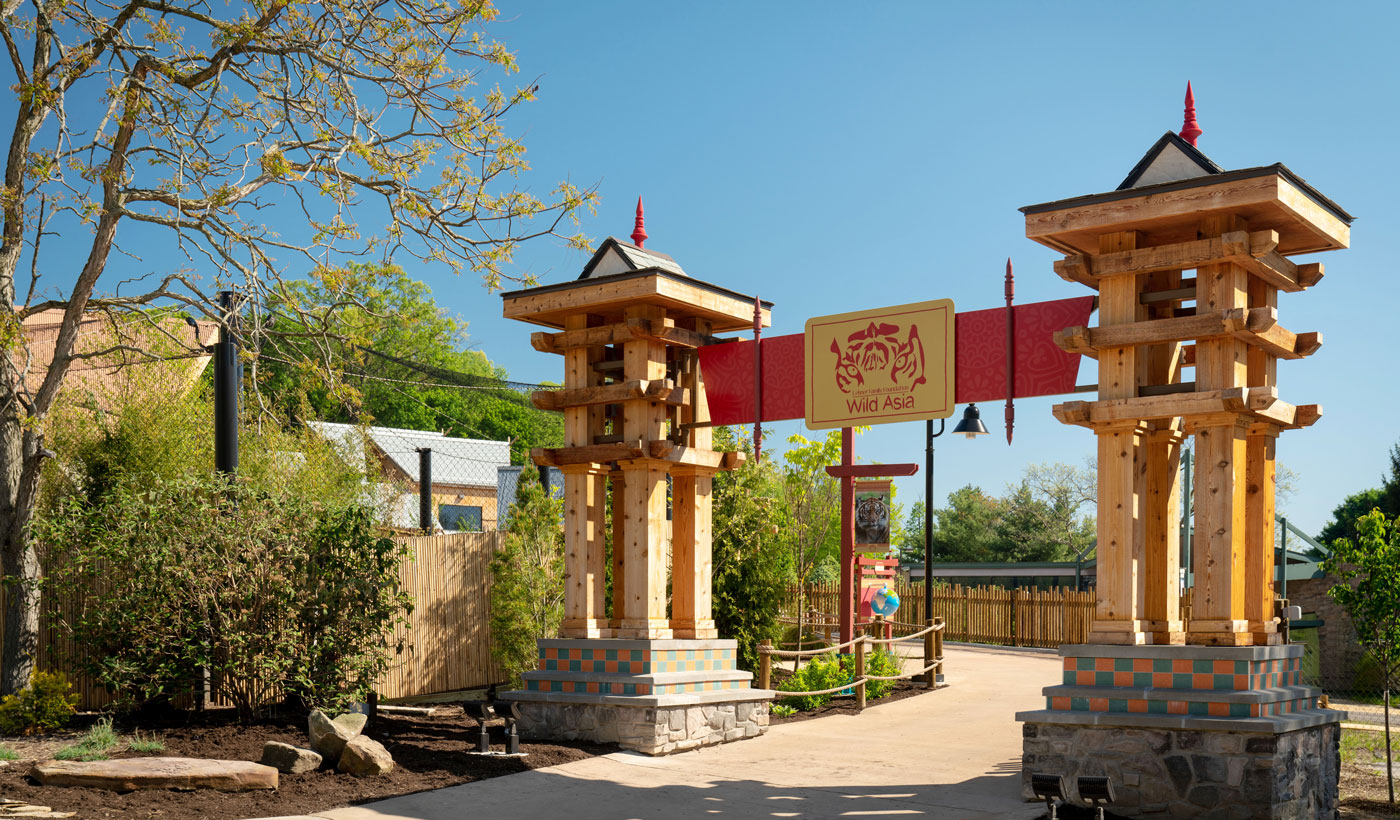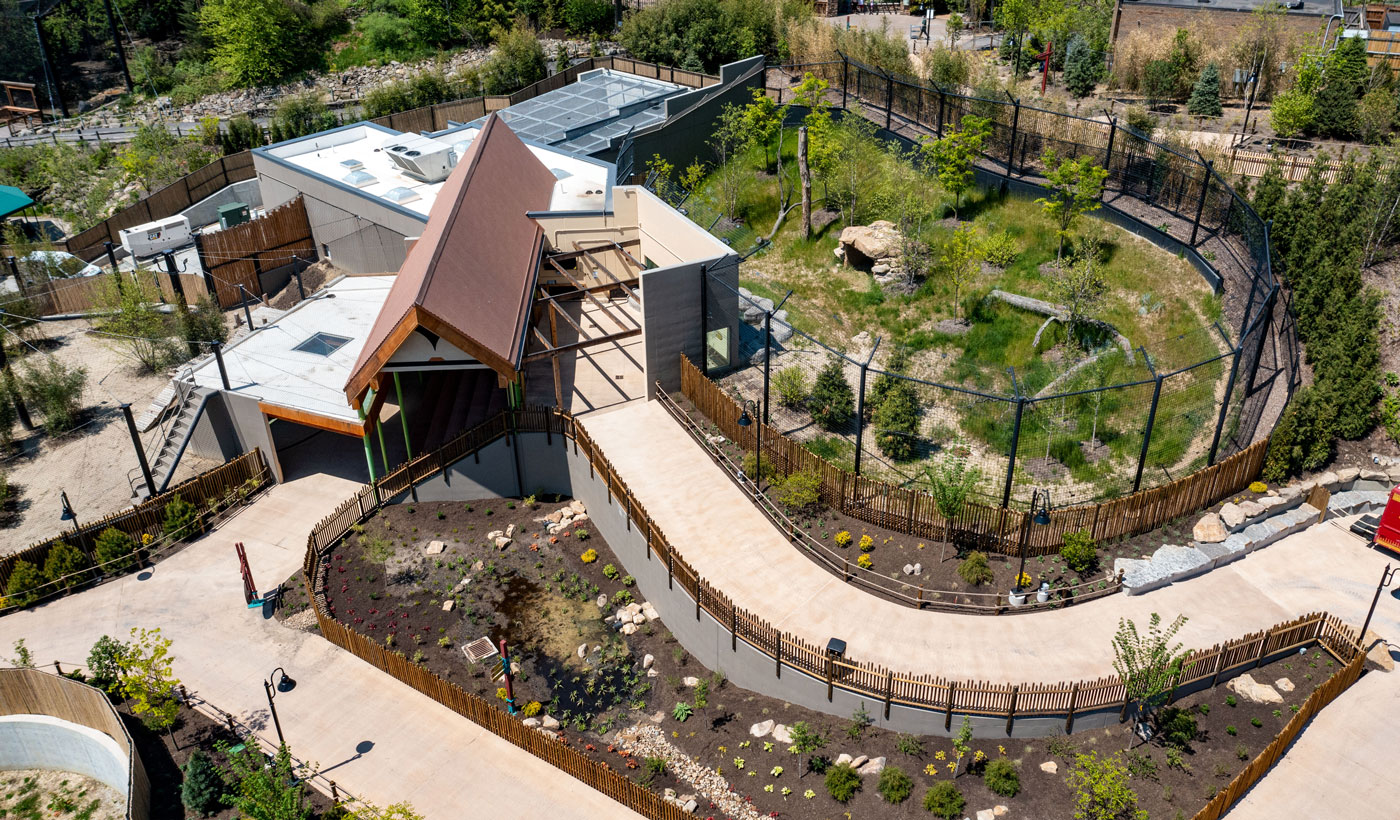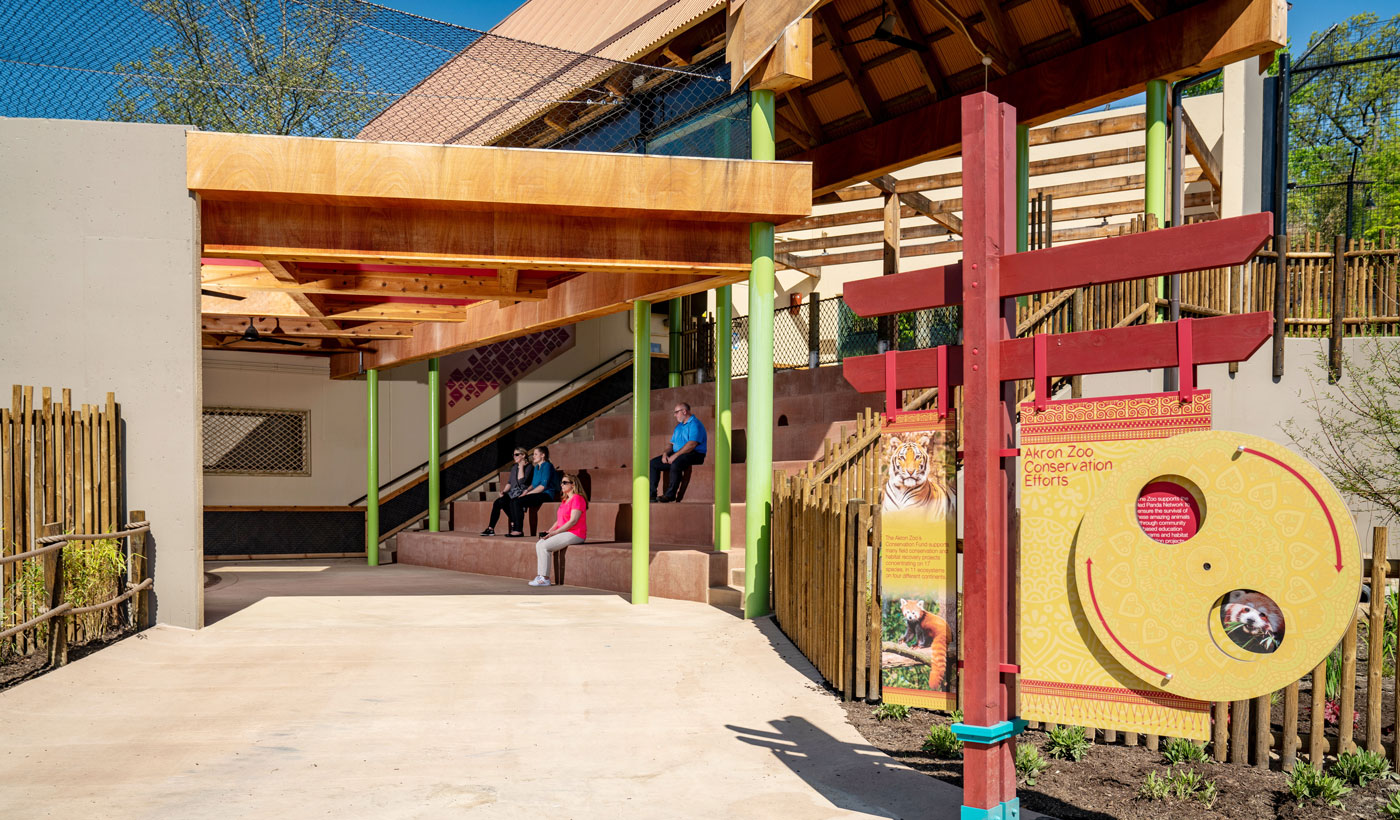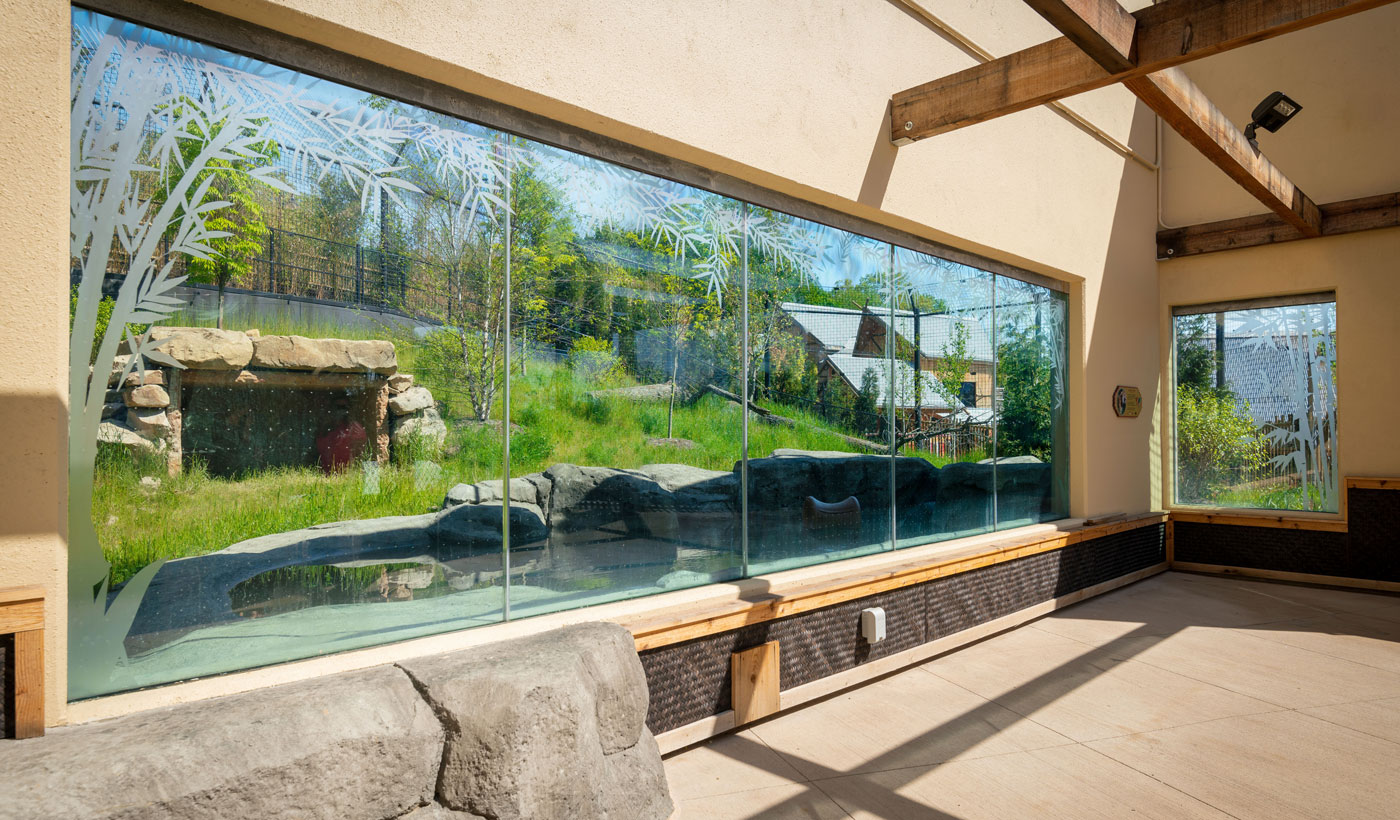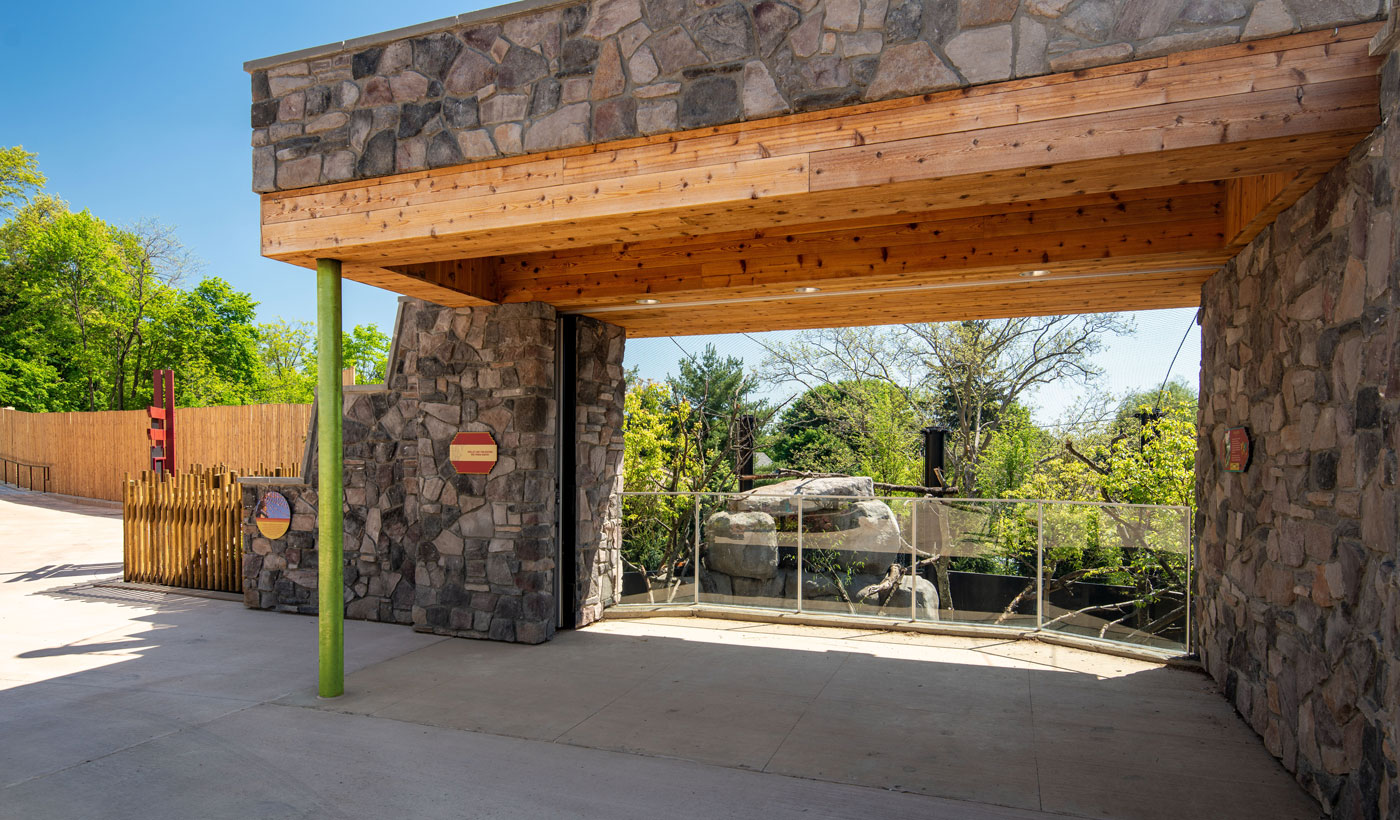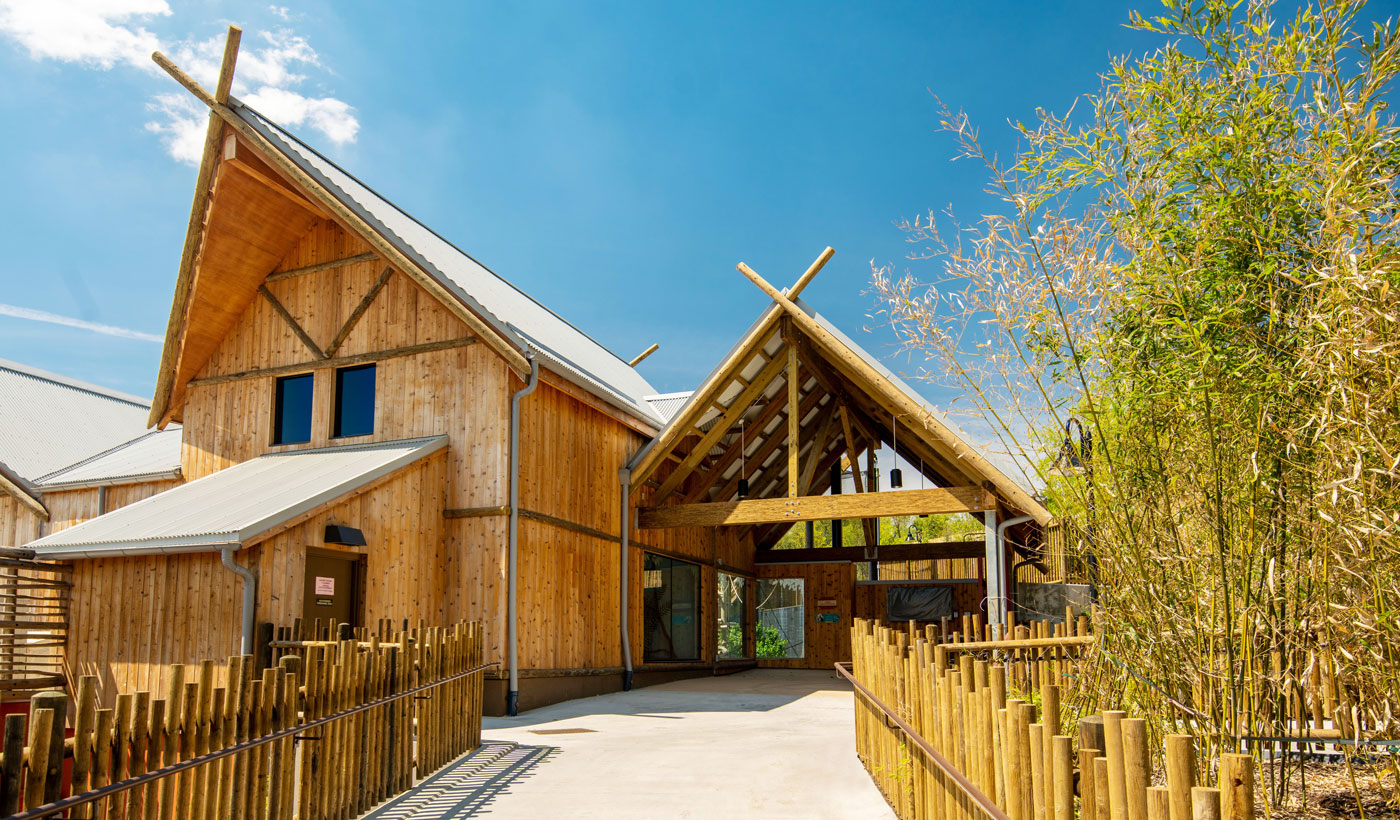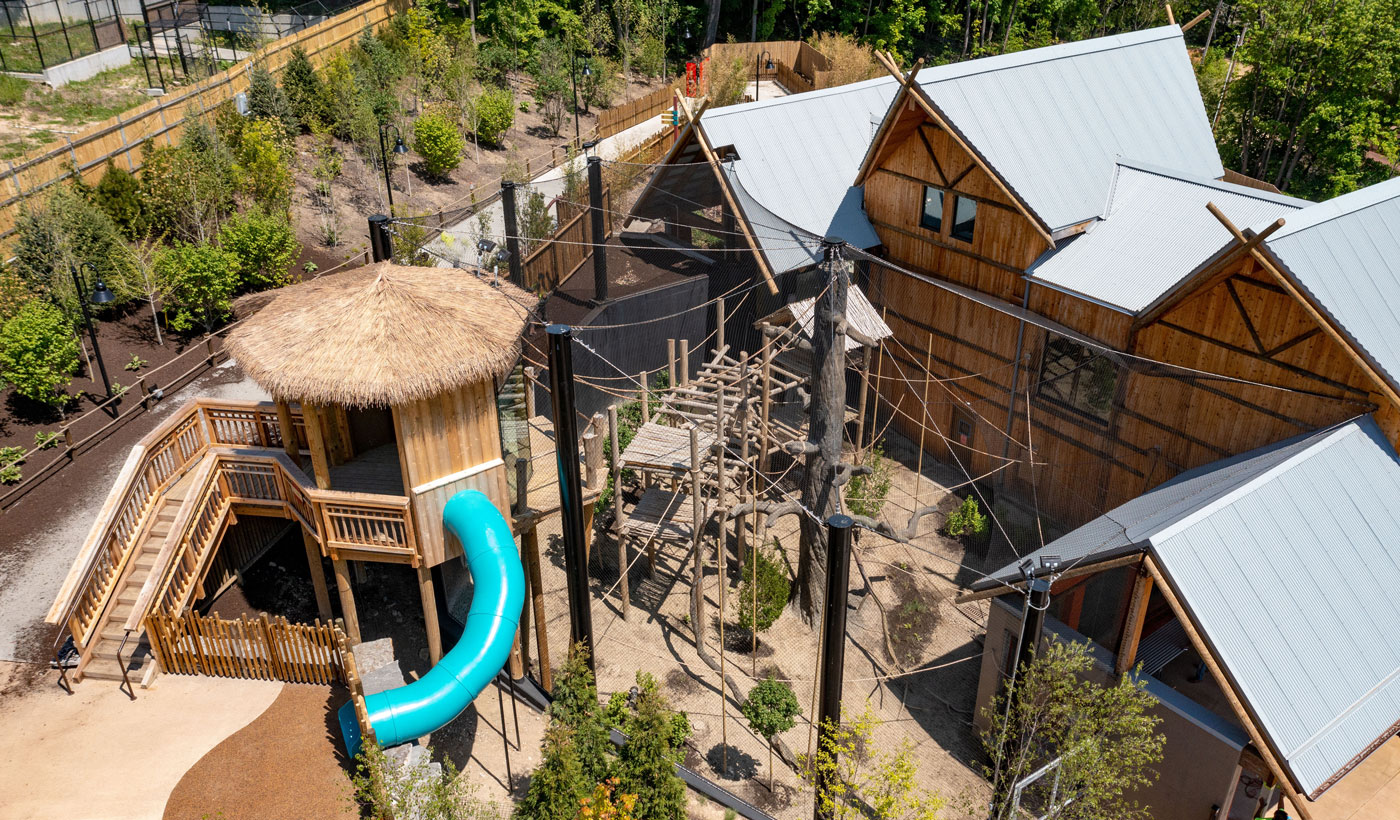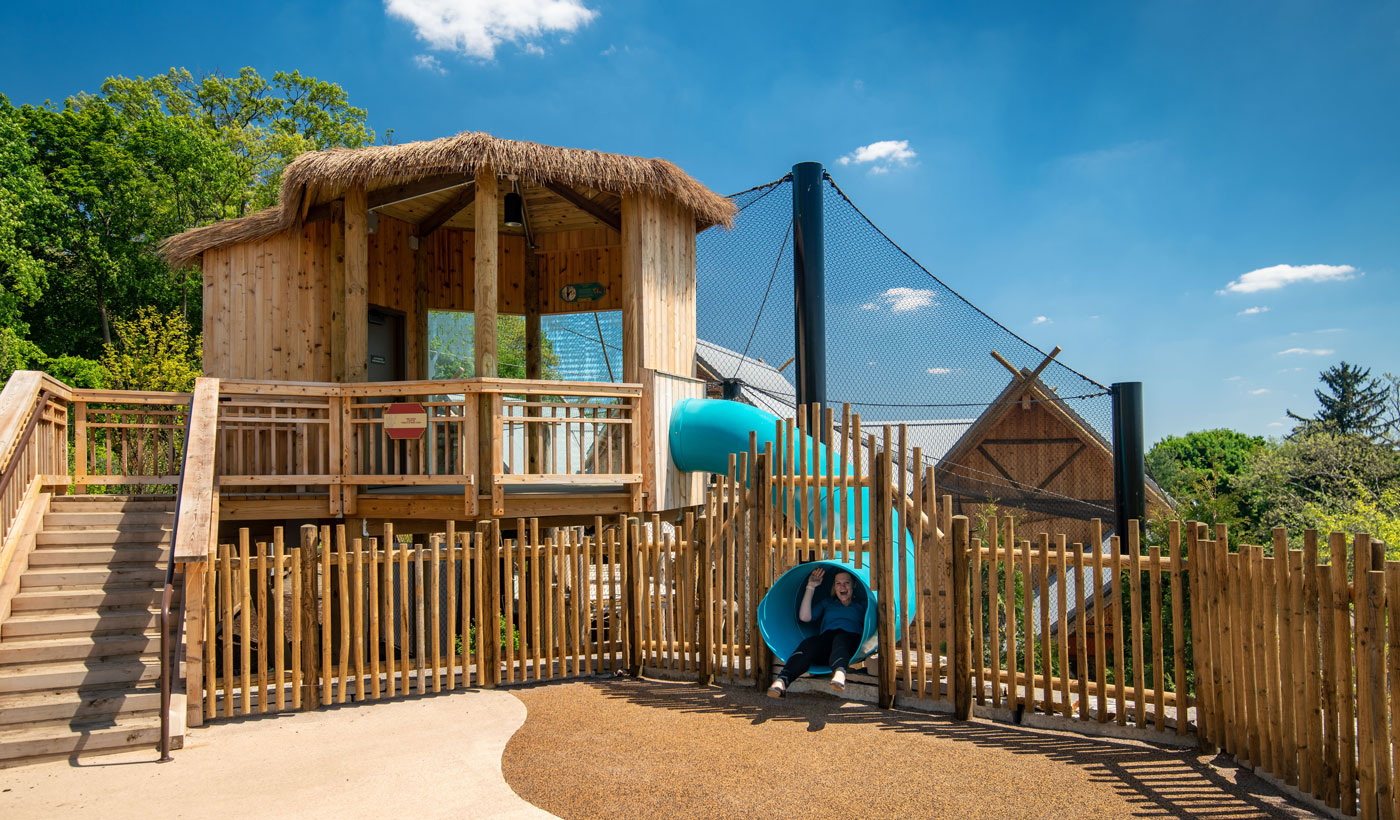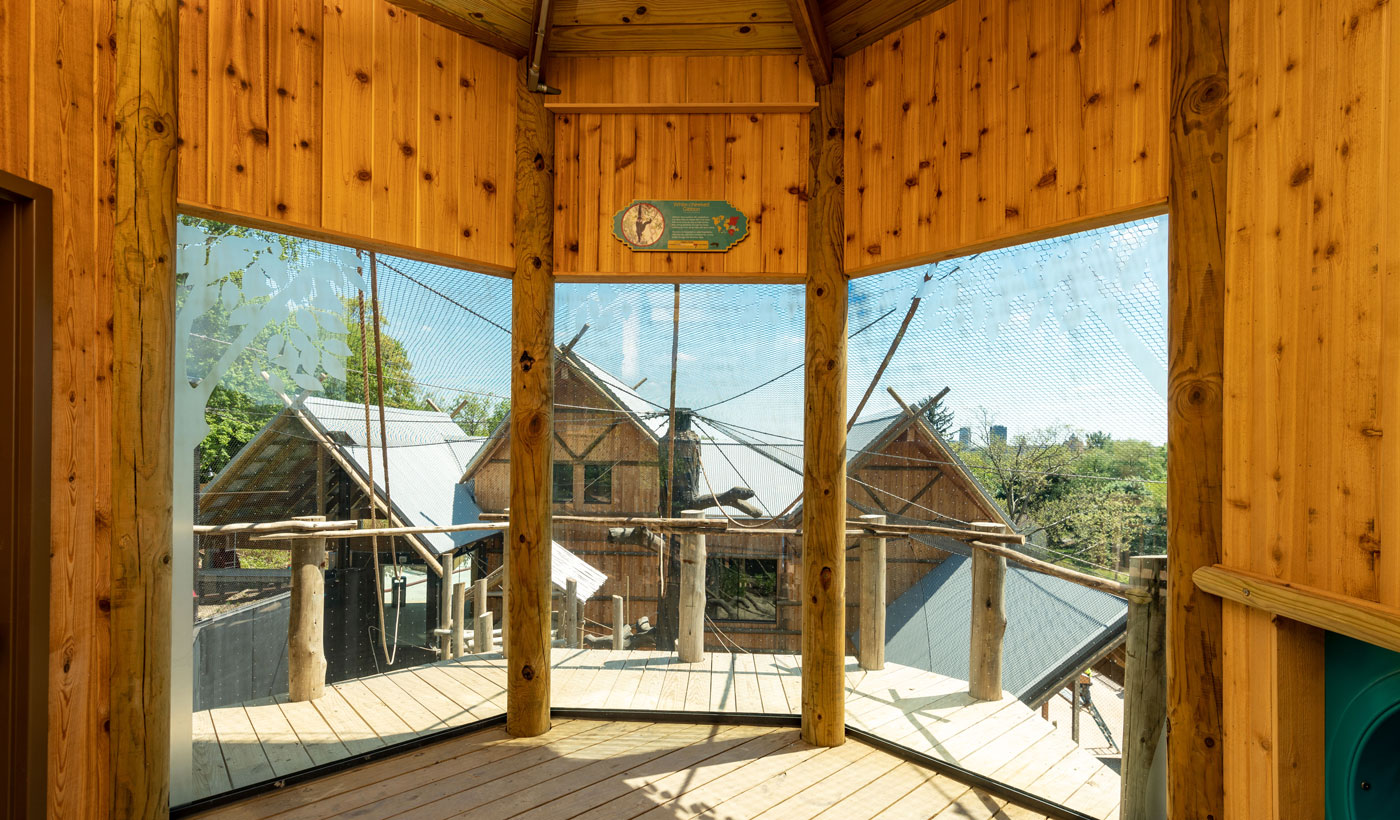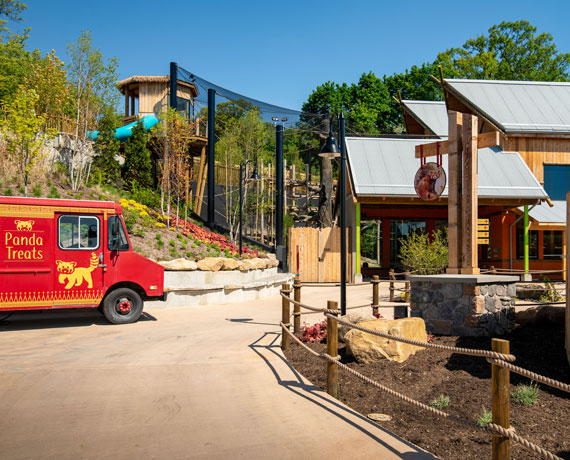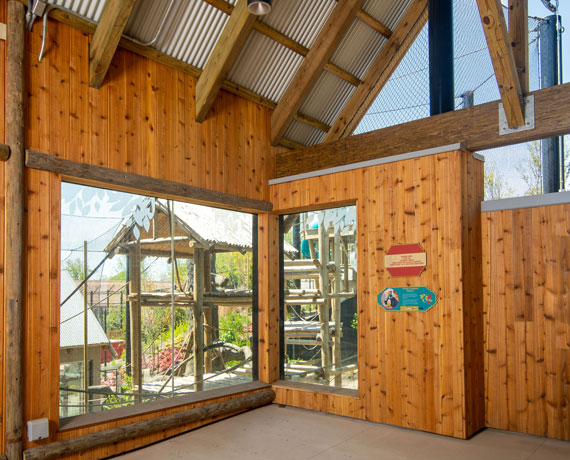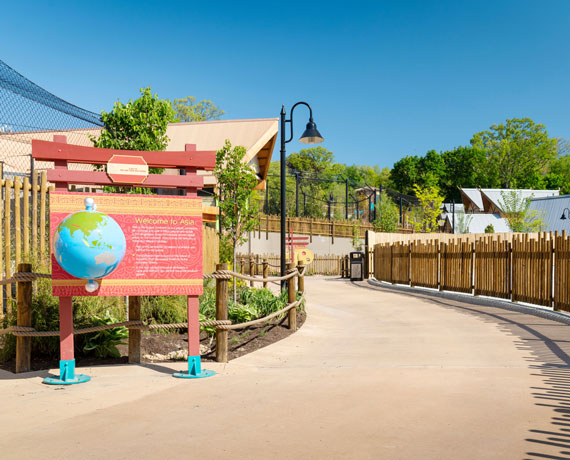 Key Team Members
Dennis Check
Greg Chaplin
Regan O'Neill
Tina Kessel