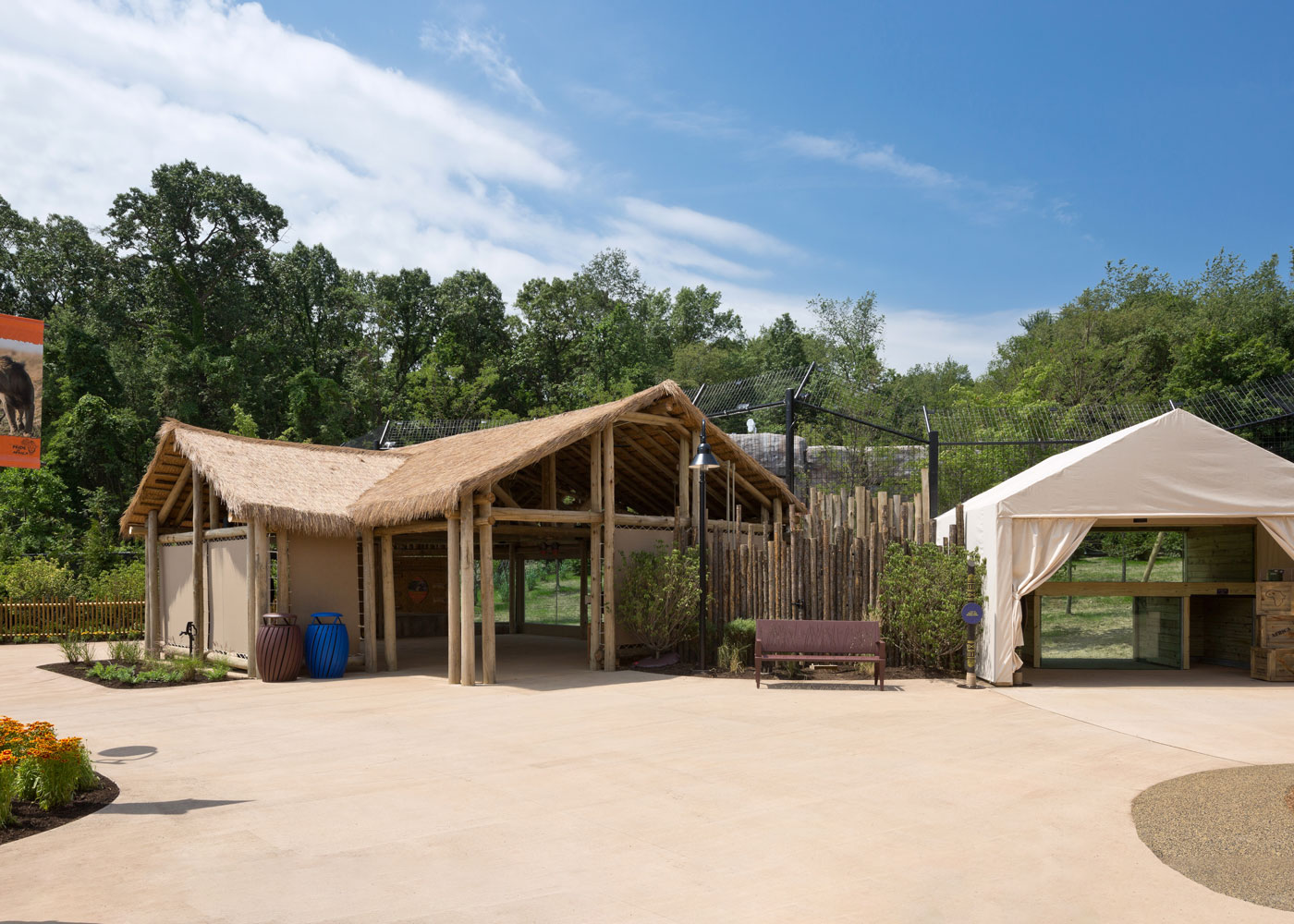 Akron Zoo
Pride of Africa: Excellence in Zoo Design
Pride of Africa is located on previously undeveloped land adjacent to the Grizzly Ridge exhibit – another zoo design project by Hasenstab Architects. Grass-roofed, wooded enclosures emulate traditional gathering places and other structures found in native Kenya.
The previous Farmlands area was expanded and re-designed as an African boma, which is a traditional Maasai livestock enclosure. The boma is now home to several Boer goats. The trackless train that used to run through the Farmlands exhibit was also repurposed with an extended route that now provides riders with unique views of the Pride's animal yards. Synthetic thatch roofing used on the lion viewing, boma ticket and boma shade structures adds to the exhibits authentic look.
A large exhibit yard was created for interspecies interaction among Speke's gazelle, white storks, and crested guineafowl. An attached animal holding structure was designed to mimic traditional African structures and provide the animals with a private respite.
The focal point of the new 2.5-acre exhibit is the lion habitat. The new space is three times the size of the previous habitat and includes an enlarged off-yard, animal holding building and two different viewing areas for visitors.
The exhibit includes various interactive and educational features designed to teach guests about the Maasai people and the Zoo's partnership with Rebuilding the Pride, a conservation group in Kenya.
One of the main challenges with this zoo design project was how to incorporate all the components the client envisioned, which included a "Wild Asia" themed exhibit, while still staying within the budget. The solution to this challenge was accomplished through effective use of the site and also by separating the Pride of Africa and Wild Asia concepts into two distinct areas.
Separating the exhibits into two project sites minimized the impact of closing a significant portion of the zoo. Also, while the two exhibits were designed simultaneously, construction was staggered, with Pride of Africa opening first and Wild Asia opening in Summer 2020.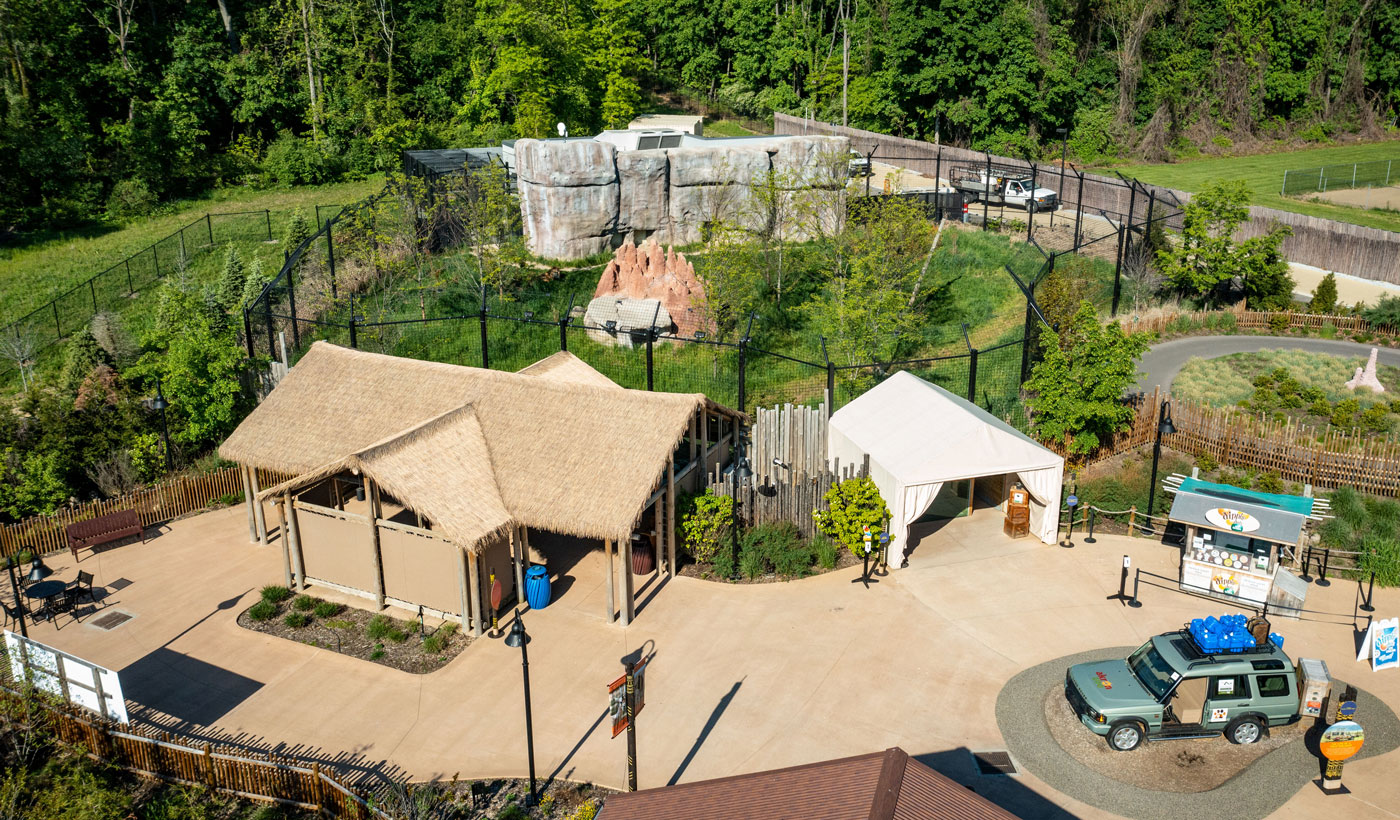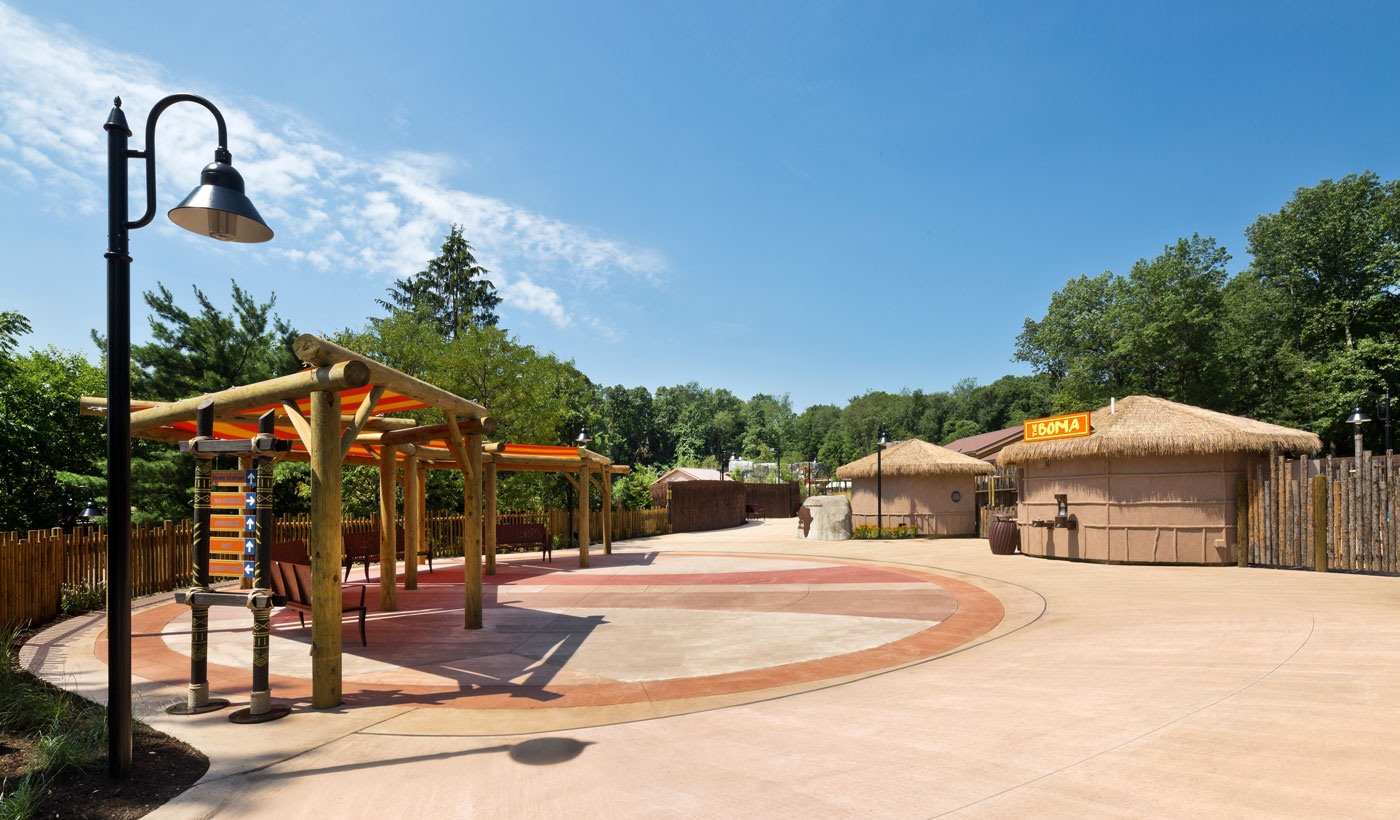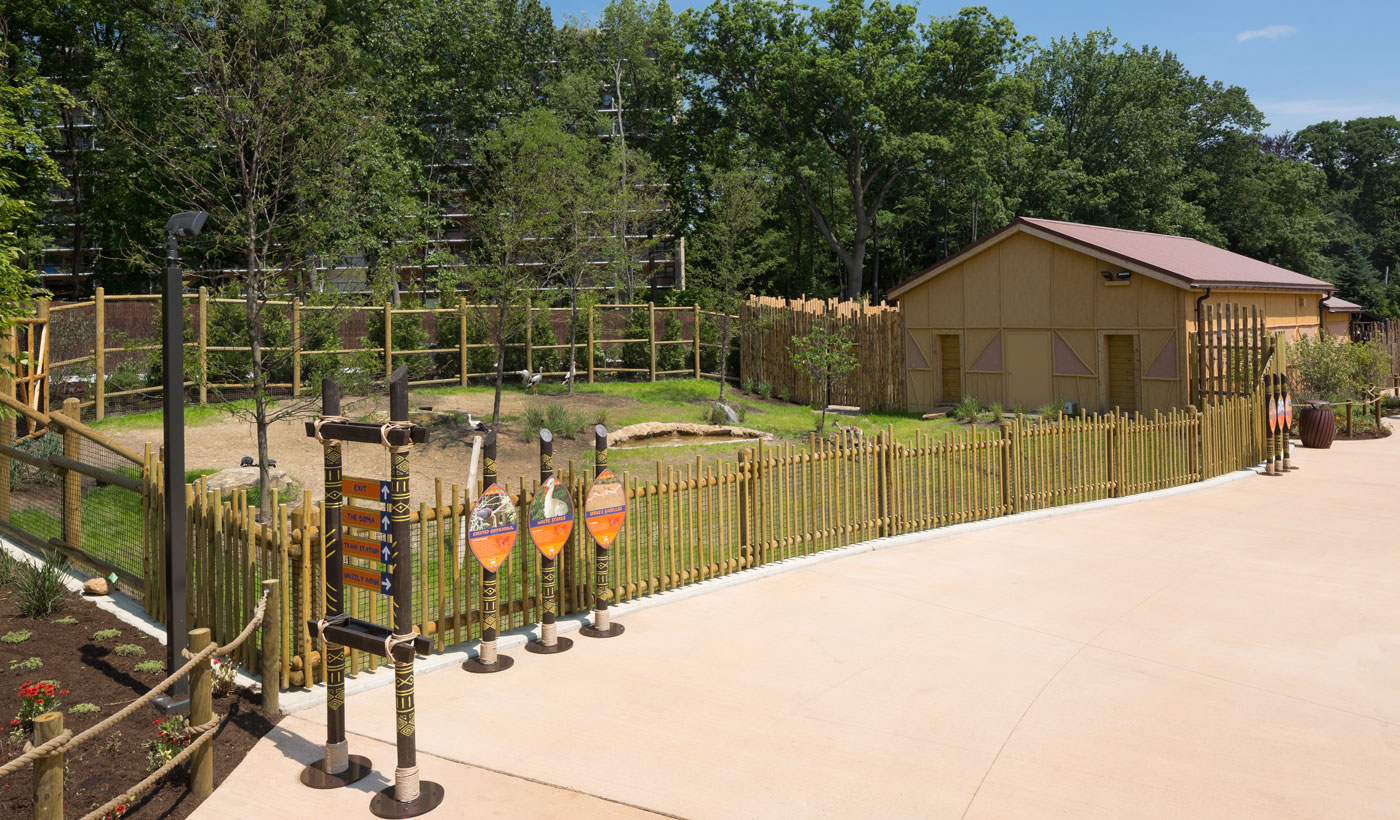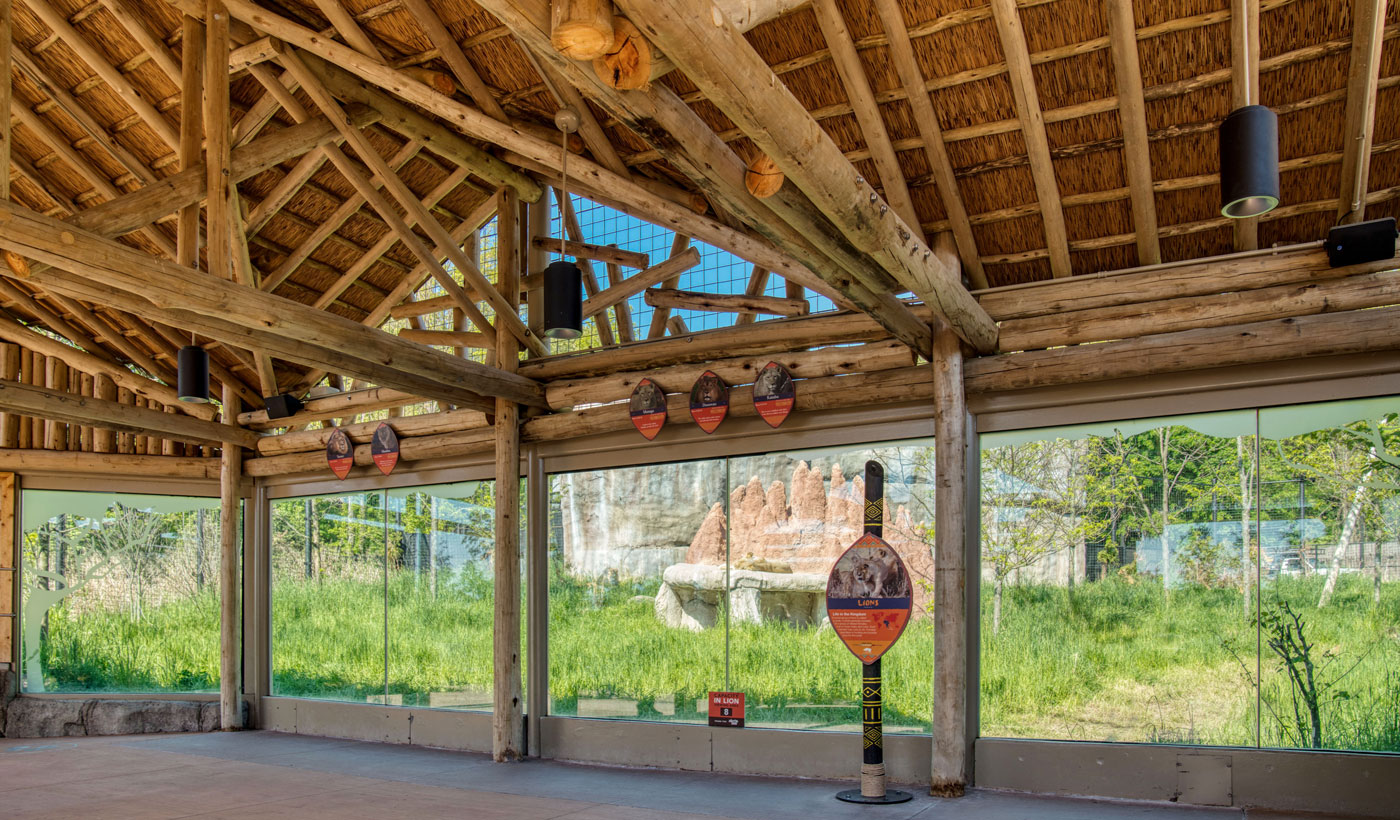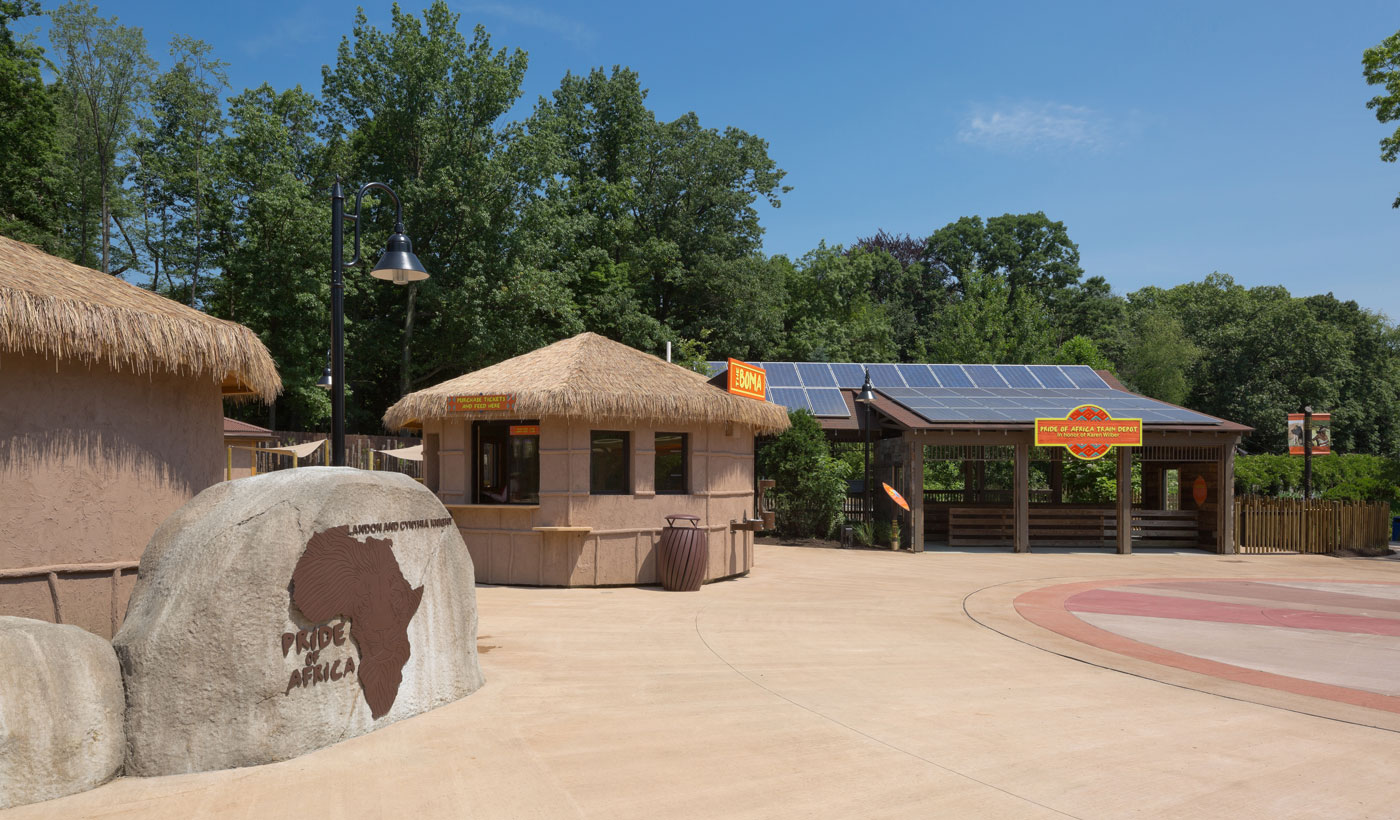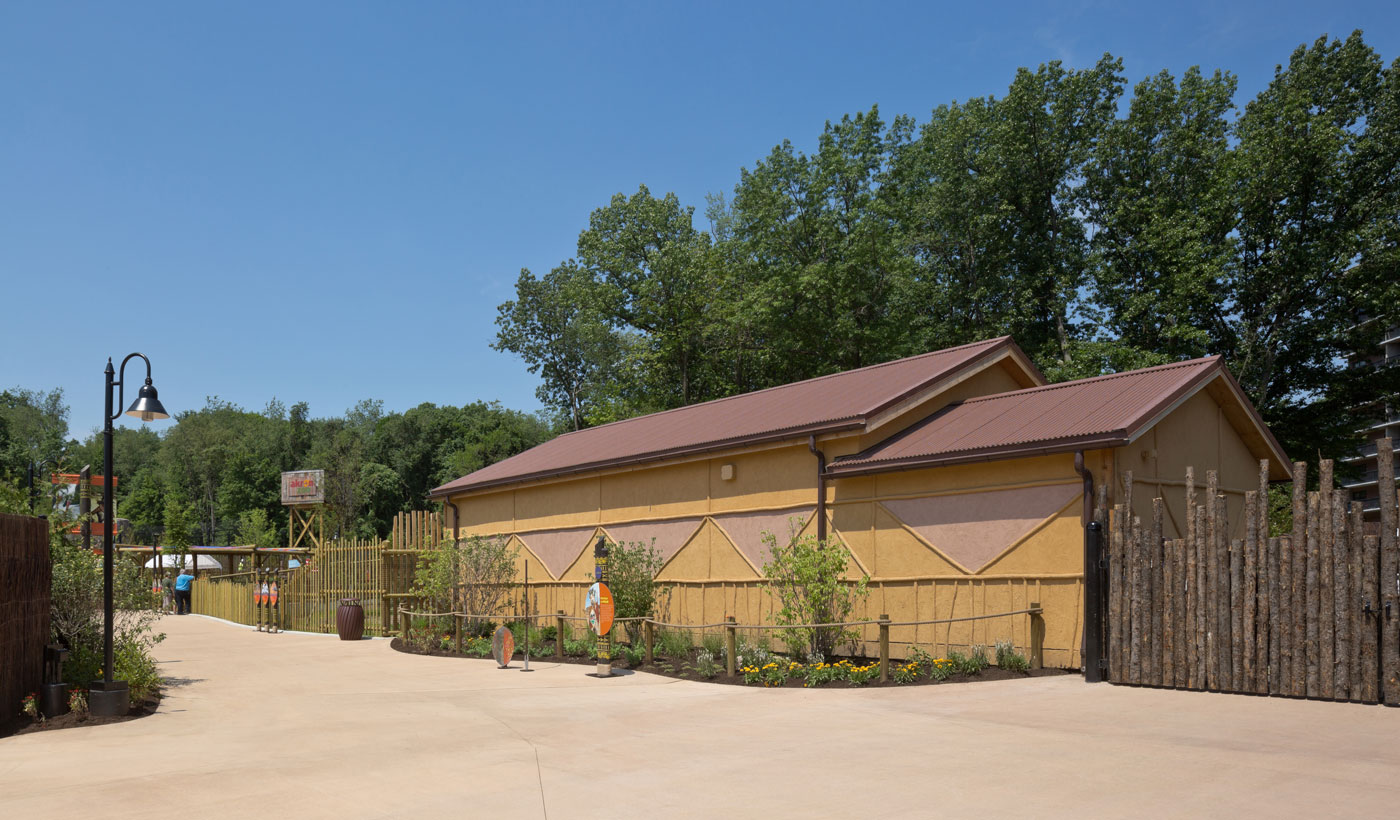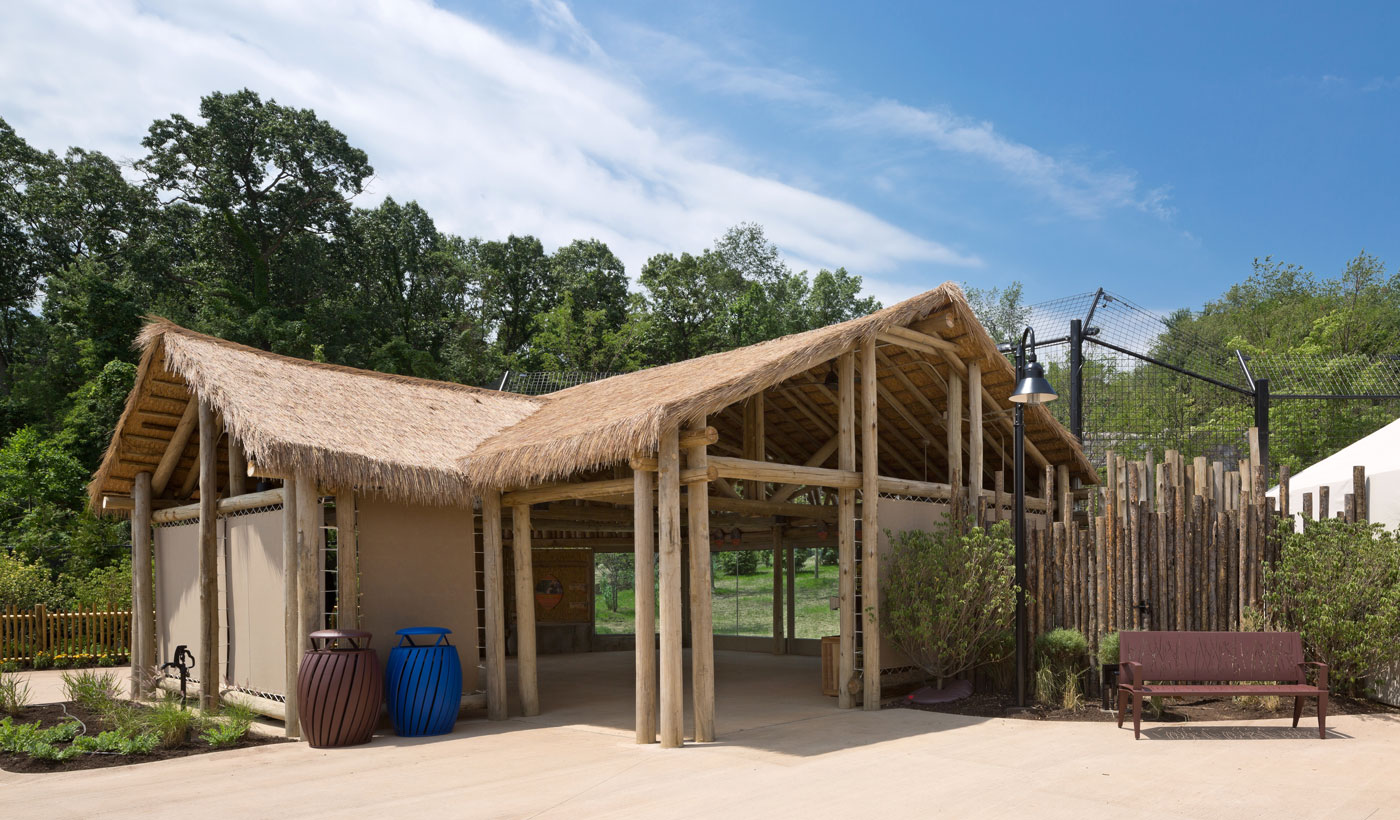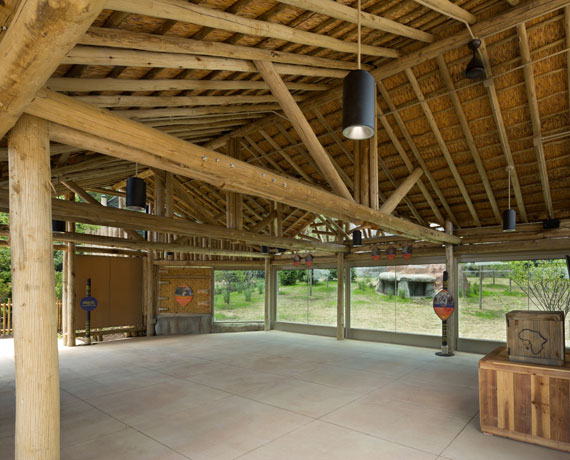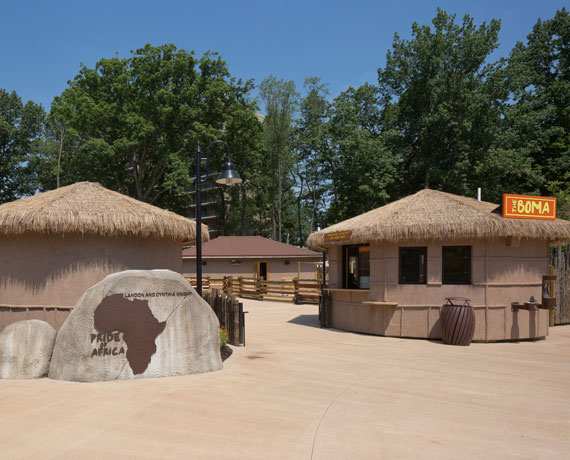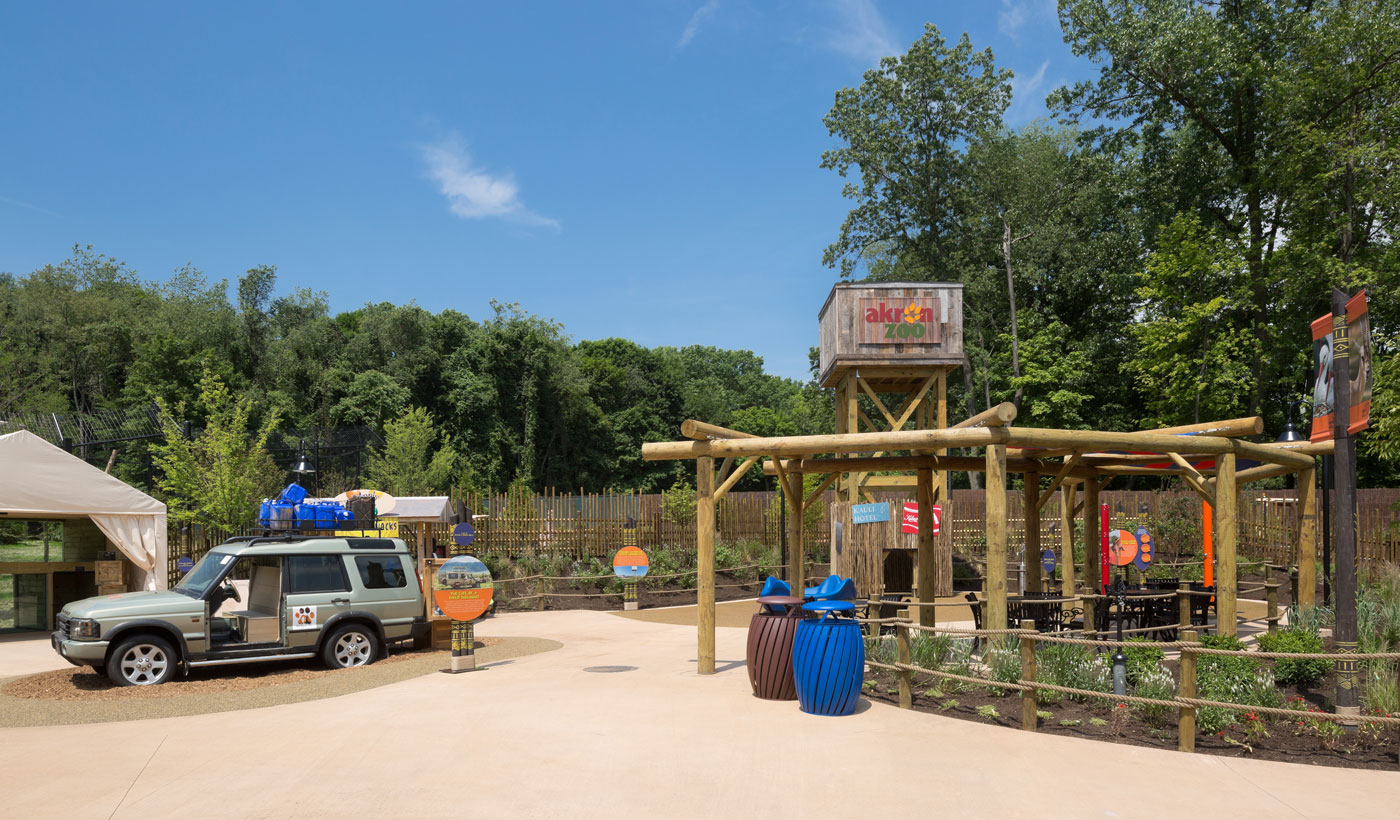 Project Details
Category
Articles
Keywords
Key Team Members
Dennis Check
Greg Chaplin
Regan O'Neill
Tina Kessel