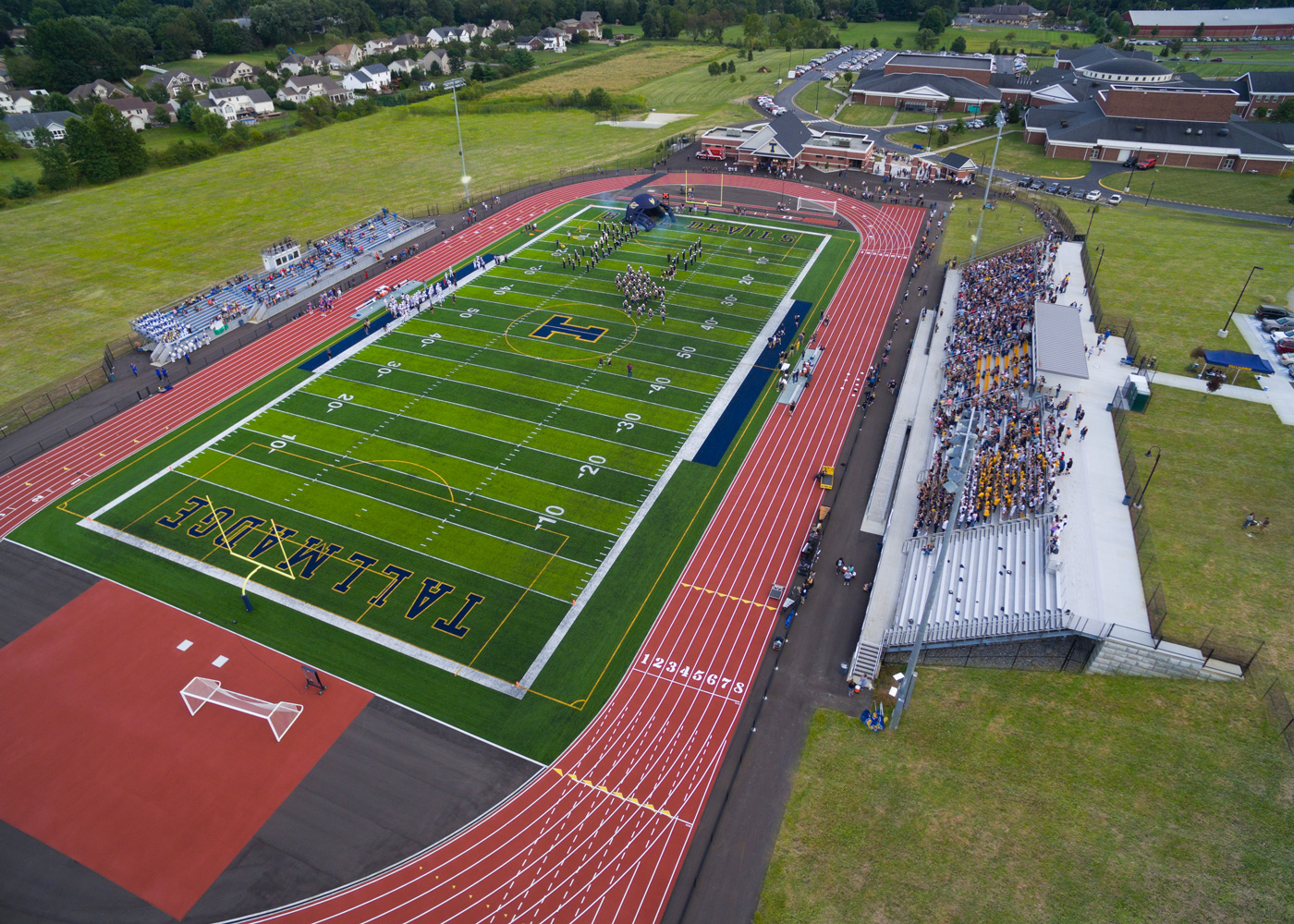 Tallmadge City Schools
Tallmadge Athletic Complex
Athletic Complex Design Specialists
The Tallmadge City Schools Athletic Complex, located on the high school campus, replaces aging facilities at the district's middle school location. Hasenstab was privileged to be part of this athletic complex design, which is just a short drive from our Akron location.
The project included a new artificial turf football/soccer stadium, 8-lane track, field event areas, and field house building. The field house building anchors the facility at the lower level. This building includes home and visitor locker rooms, public restrooms, coaches' offices, and concessions. The final athletic complex design was able to meet the needs of a wide variety of student athletes.
Development of two parking areas and upper and lower plazas take advantage of the site's topography, allowing the home grandstand to be accessed from above and below at grade. This provides character to the athletic complex and allows for a more private feeling to various areas when simultaneous practices are necessary.
The entry plaza located near the building features masonry piers, decorative fencing, and a small ticket/merchandise structure, reinforced by patterned surfacing on the plaza floor. Working this into the entry plaza allowed for Tallmadge-pride design touches.
The complex was designed for future additions, as well as ample opportunity for naming rights and acknowledgement of monetary support from the community.
In addition to the Tallmadge athletic complex, Hasenstab Architects has completed other athletic complex design projects such as the Hudson City School's Natatorium and Malson Athletic Center, the Old Trail School District's Harrington-McLaughlin Athletic Facility, and North Canton City School's Athletics Building.
If you're interested in learning more about our athletic complex design capabilities, email us or contact us online. Athletic complex design requires extensive project planning, community engagement and support, and multiple stakeholder perspectives. Hasenstab Architects' team members have the experience necessary to make your project a success.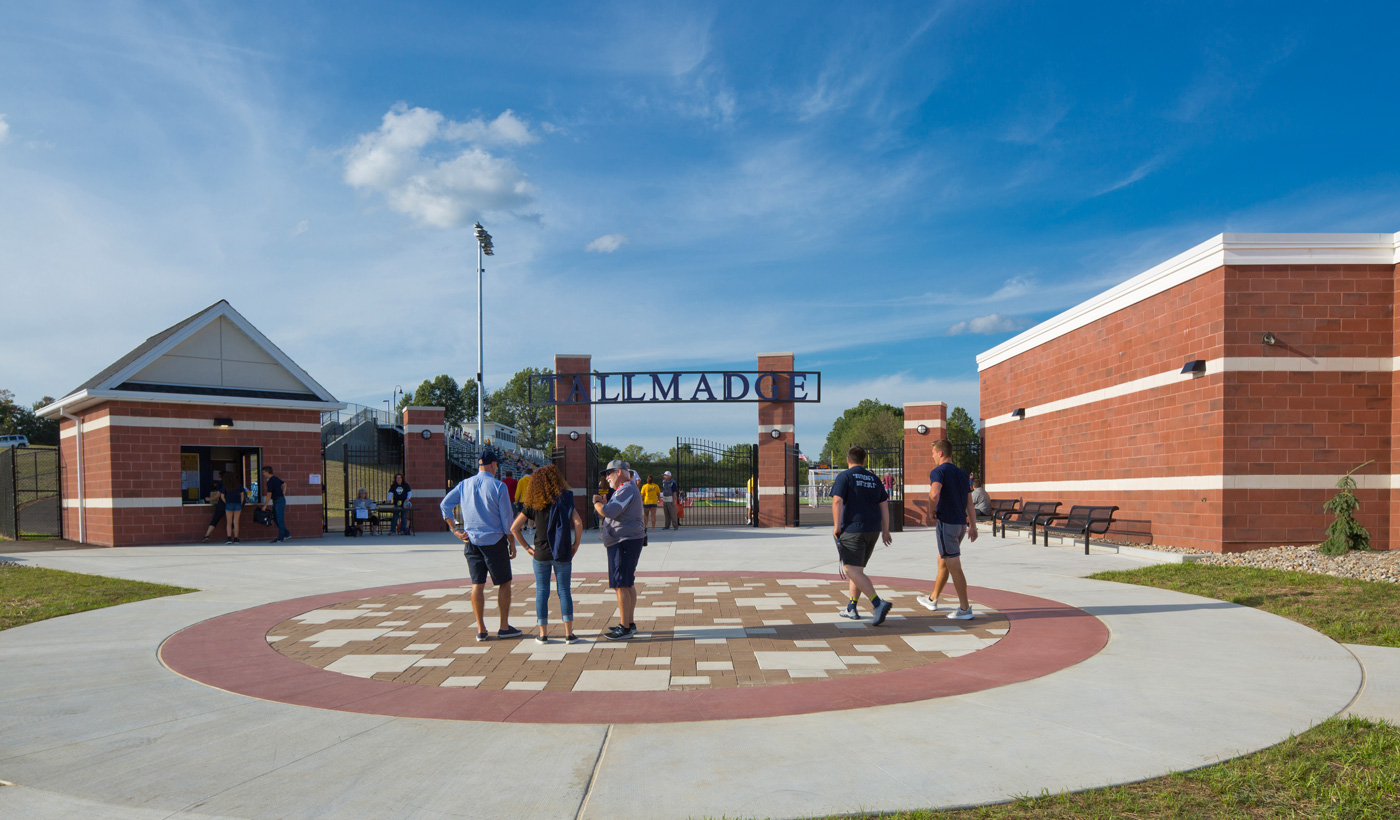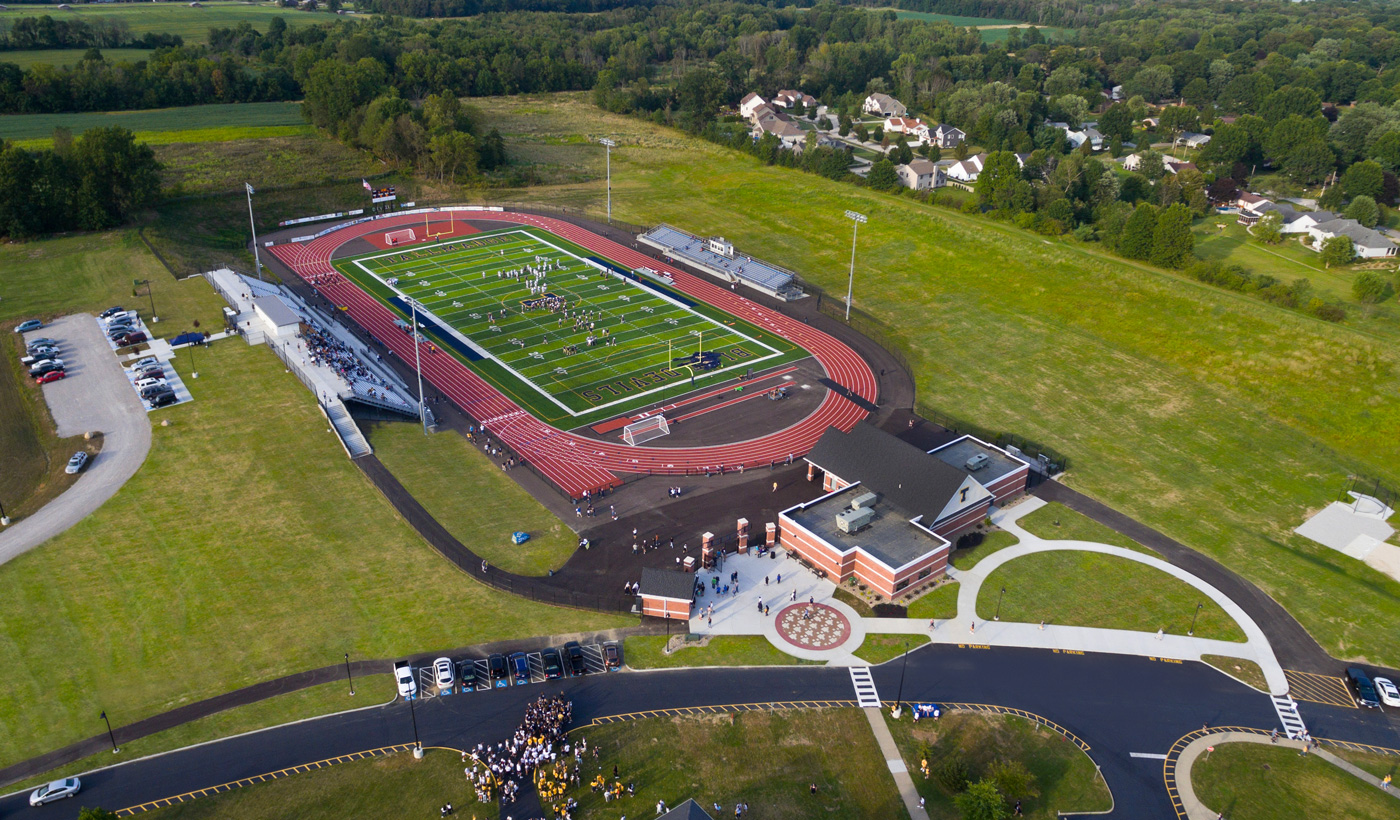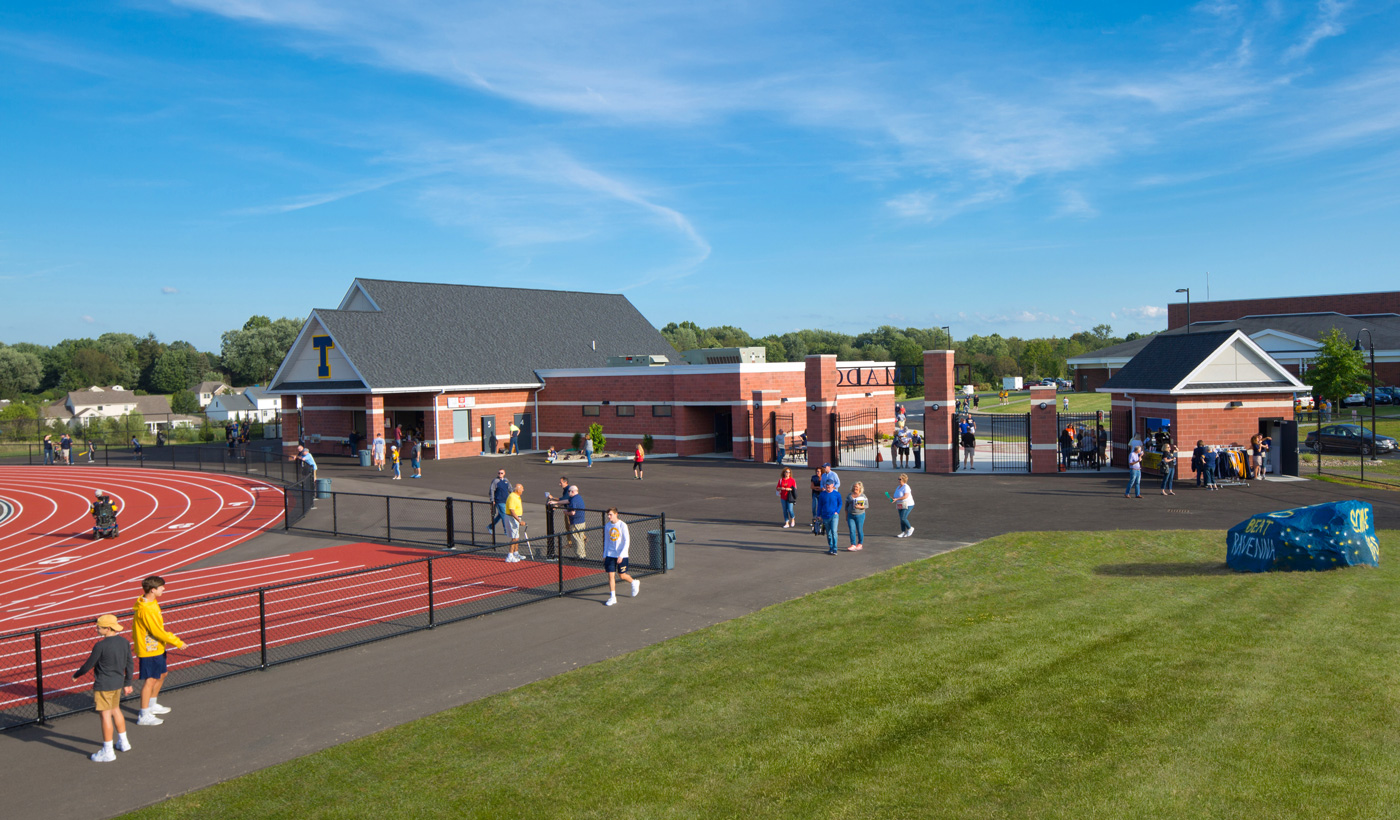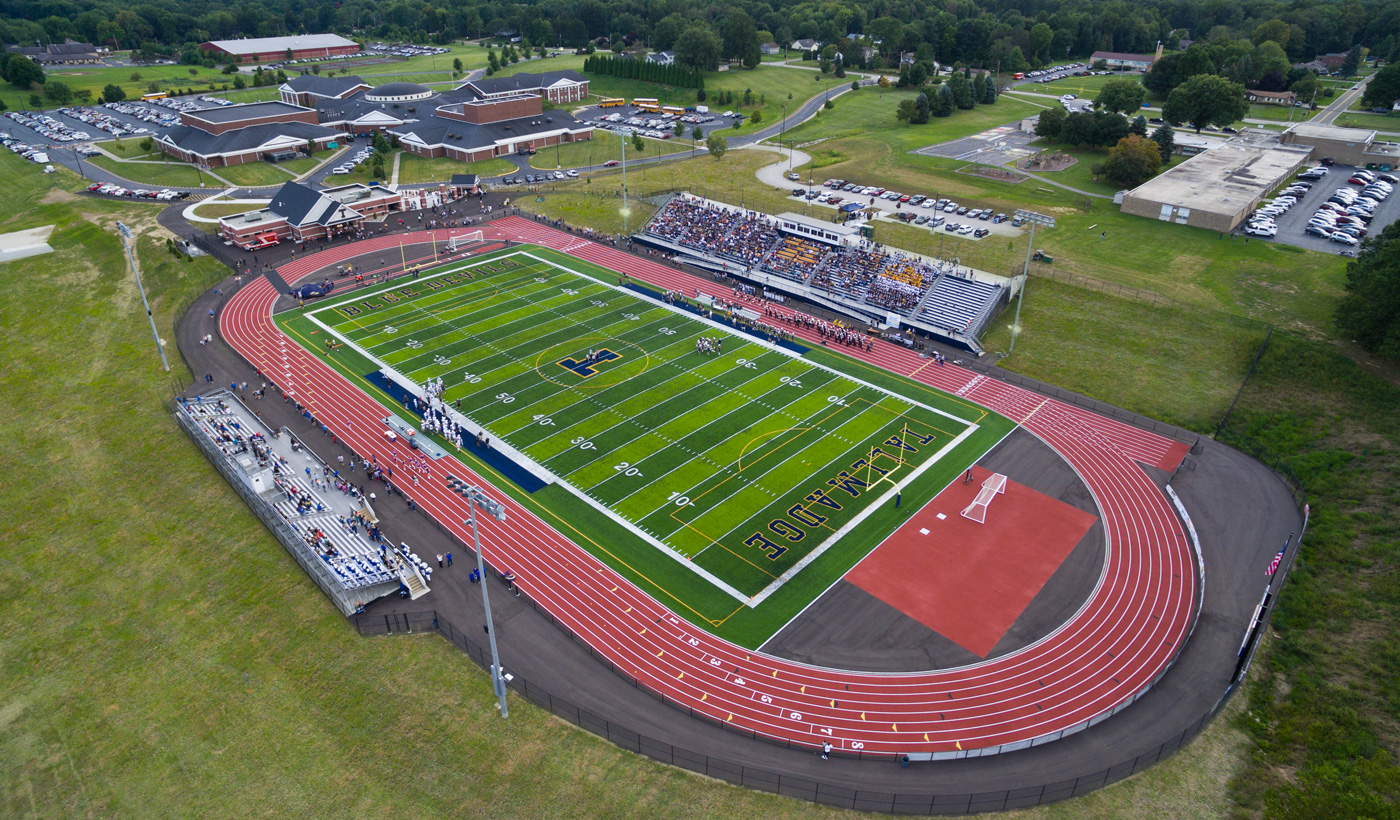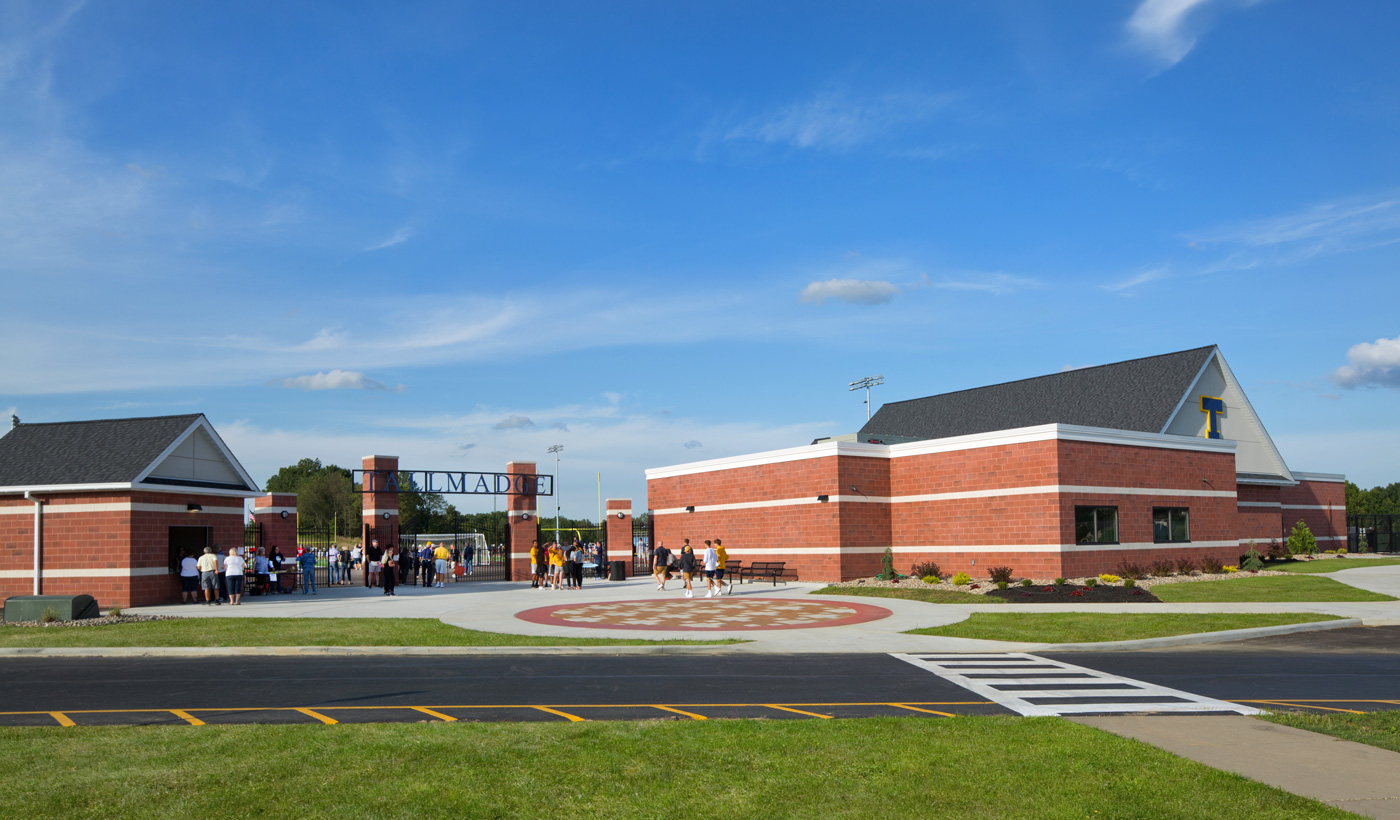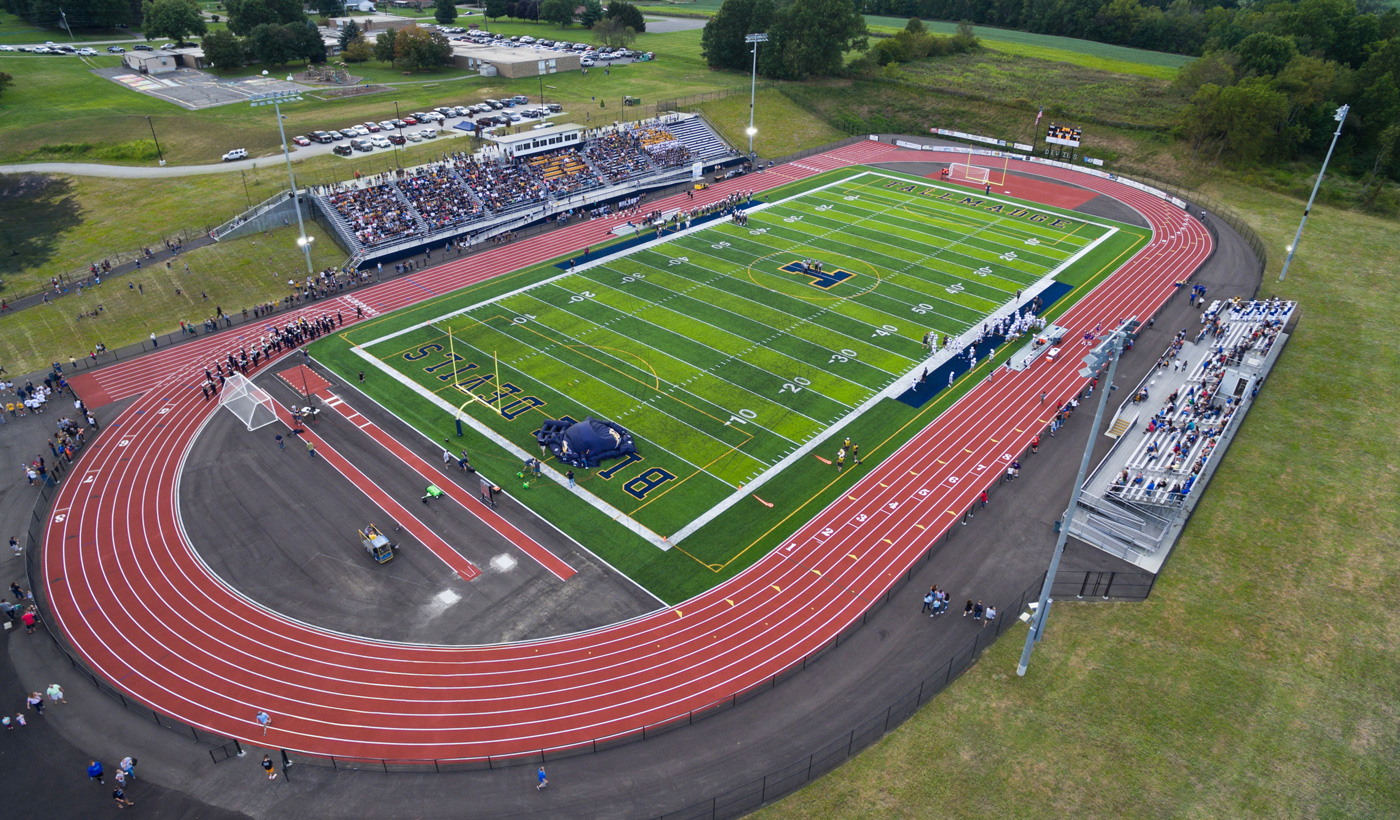 Key Team Members
Dennis Check
Greg Chaplin
Regan Everhard
Chitra Matthai
Ben Grow
Rose Grow