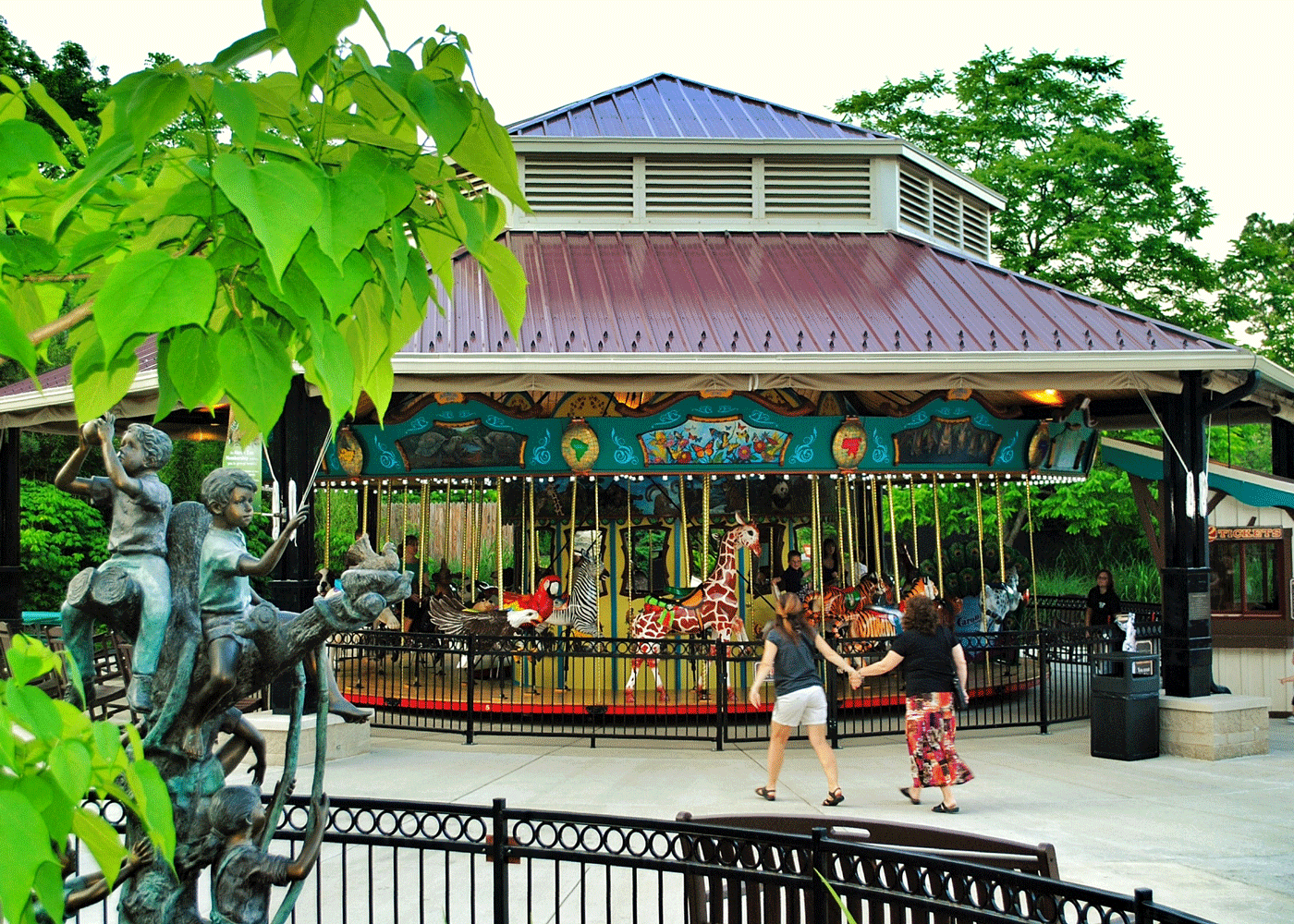 Akron Zoo
Conservation Carousel
Hasenstab Architects provided architectural, site, and structural design for a new carousel attraction as a focal point of the Akron Zoo. Conceptual designs were created and evaluated to determine the most impactful location for the carousel, to improve the visitor experience and increase revenue for the Zoo.
The project entailed the installation of a 38 foot diameter carousel featuring hand carved and painted animals, including artwork depicting their home environments. Extensive site work was done to introduce the carousel and associated picnic and circulation areas into an underutilized area to serve not only as an attraction unto itself, but as an orienting point and gateway element to the Zoo beyond.
This project incorporates green initiatives, such as sustainable wood and repurposed concrete. The hand-carved animals and chariot are made out of basswood – a sustainably harvested wood – and the finishes are water based so as not to give out toxic fumes.
Additionally, plants, shrubs and trees were rescued and reused, and brush and logs that were removed were chipped into 55 yards of mulch which were spread across exhibit gardens. Stone from a disassembled amphitheater in 2002 was recycled into the project, and LED lighting was used, reducing energy consumption by 80 percent.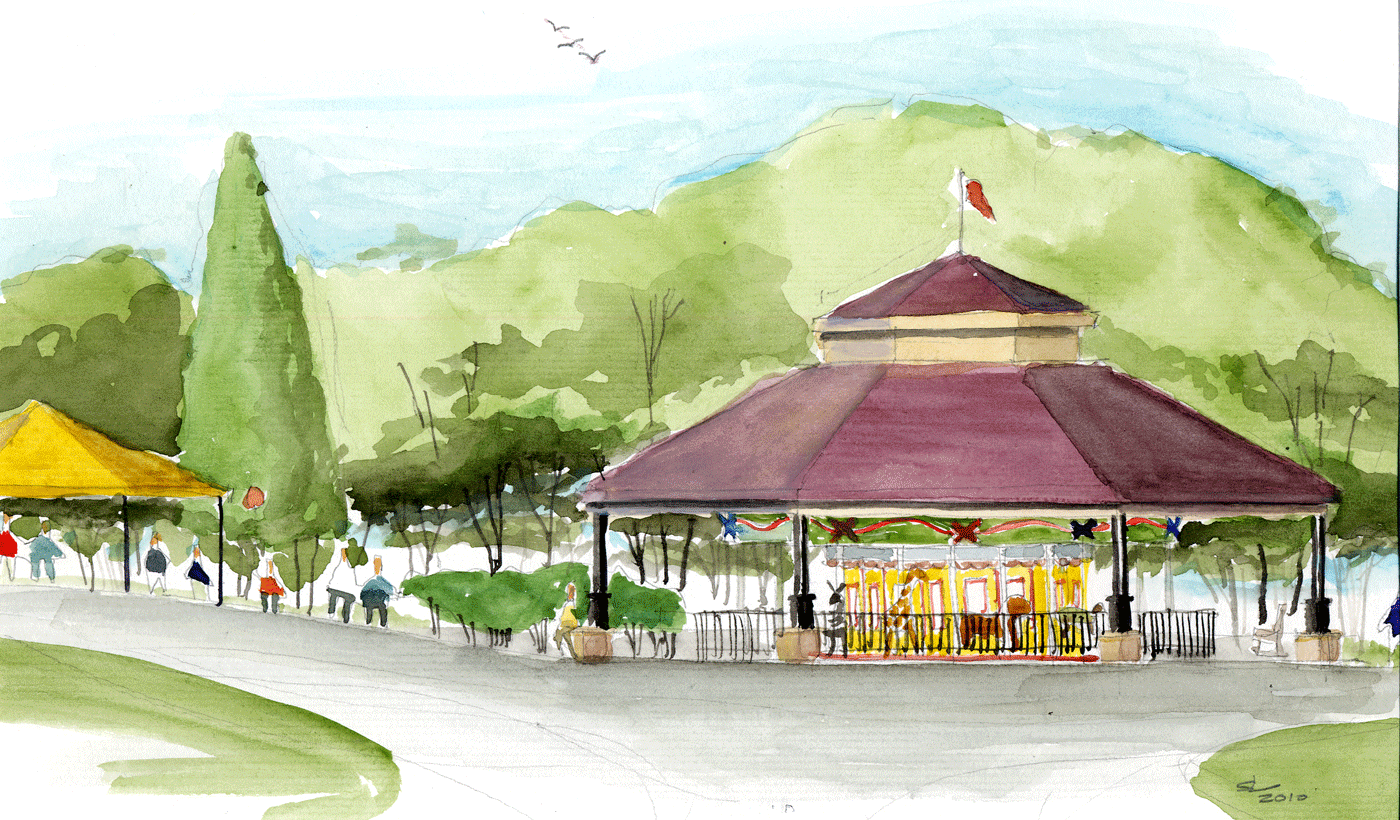 Key Team Members
Dennis Check
Greg Chaplin
Ben Grow