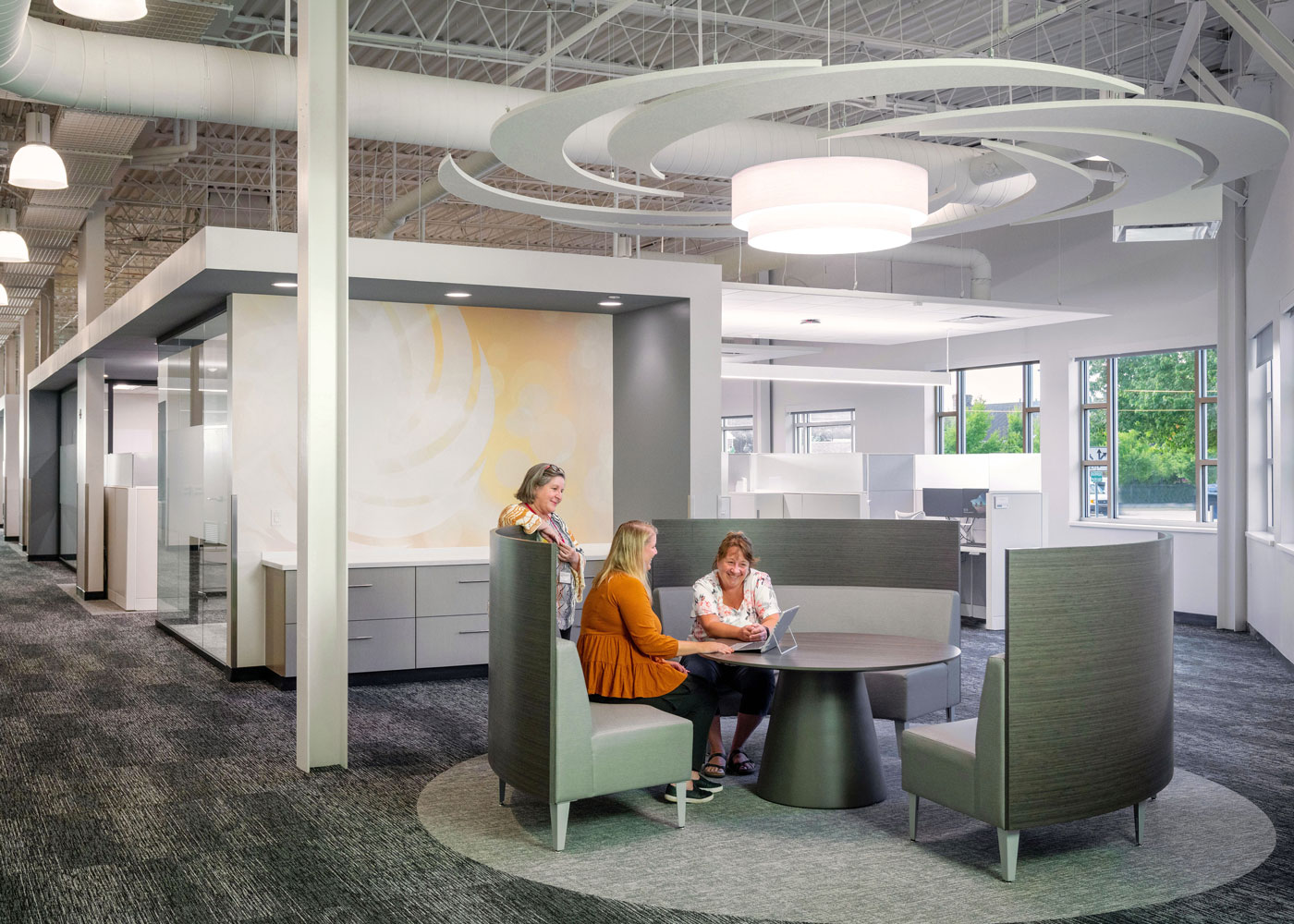 Summit DD
Cuyahoga Falls Office Renovation & Addition
In 2021, the Summit County Developmental Disabilities (Summit DD) Board wanted to relocate its staff from one 130,000-square-foot school building to two single-story, 16,000-square-foot buildings in Cuyahoga Falls and Barberton, Ohio. Hasenstab Architects provided architectural and interior design services for Summit DD's Cuyahoga Falls office renovation and addition.
The main objective of this project was to create a work environment that enhanced productivity, leveraged technology and established an organizational culture and brand identity.
Another major focus of the project was to allow more natural light into the new office space. The Hasenstab team designed a space without closed offices or meeting rooms along the exterior window walls, which allows an abundance of natural light to fill the space. Walls and ceilings were removed to open up the space, and closed offices and conference rooms now feature floor-to-ceiling glass walls to create an airier design and allow light to pass through the space.
Open meeting spaces and conference rooms establish a collaborative environment and provide staff members with the flexibility to work in a variety of areas throughout the building. Sustainable amenities were incorporated throughout the space, including motion sensors to control lighting and new plumbing fixtures to reduce water consumption. Introducing daylight and outdoor views into the spaces help connect staff to the outdoors.
The project also included a new, 7,142 square foot addition. The addition compliments the existing brick exterior while also standing apart as a welcoming entrance and communal space for the rest of the facility. Included in the new addition is a large conference room with movable partition walls that can accommodate meetings or training sessions of all sizes.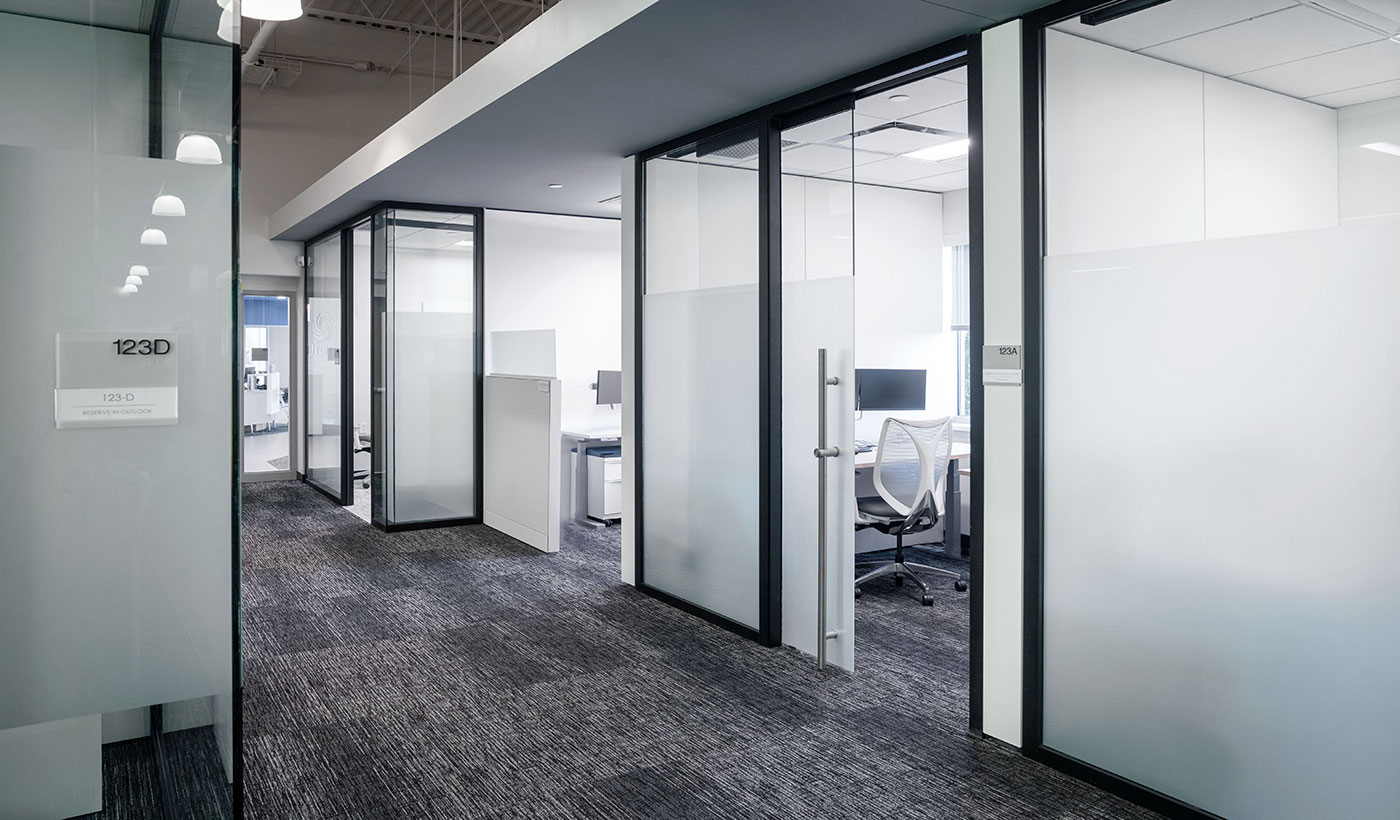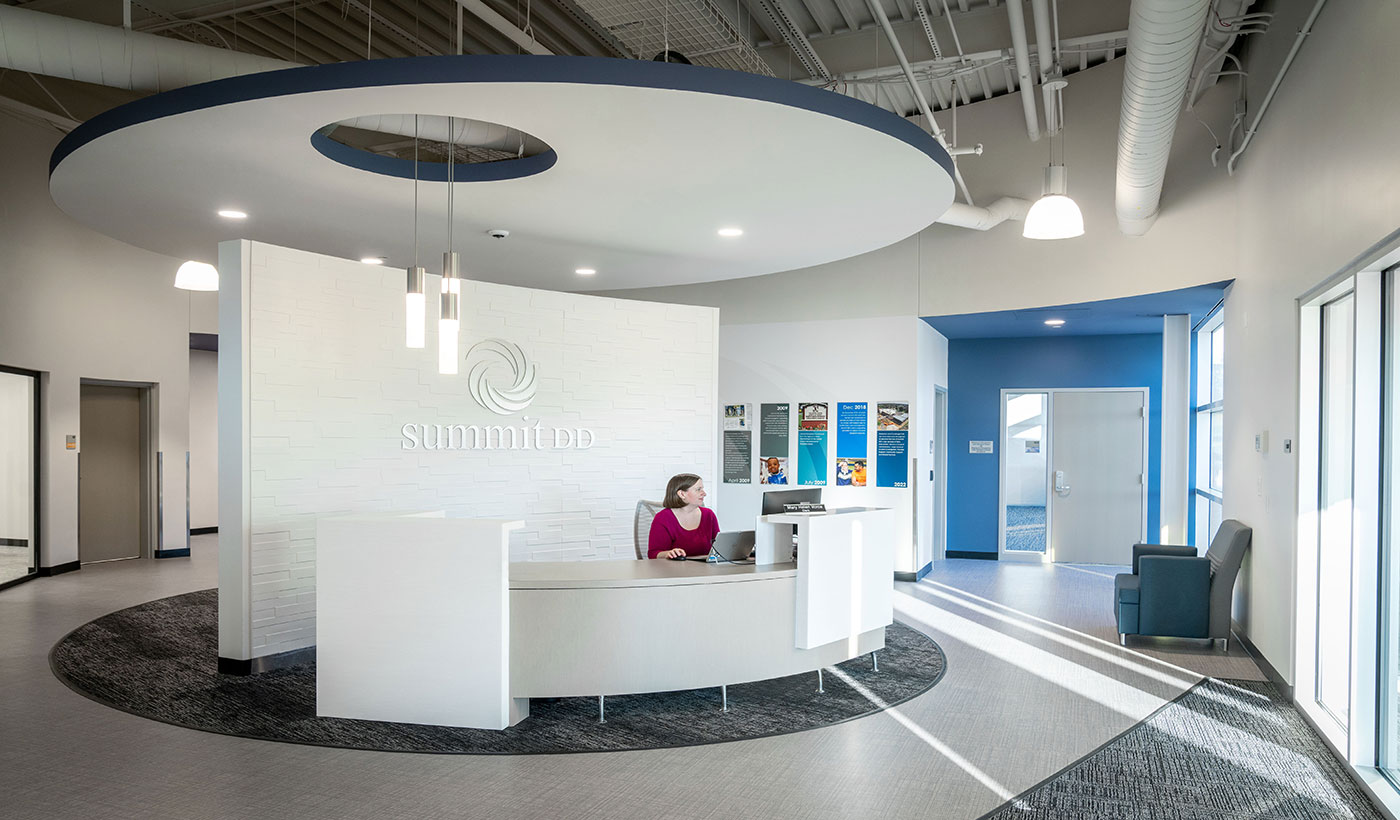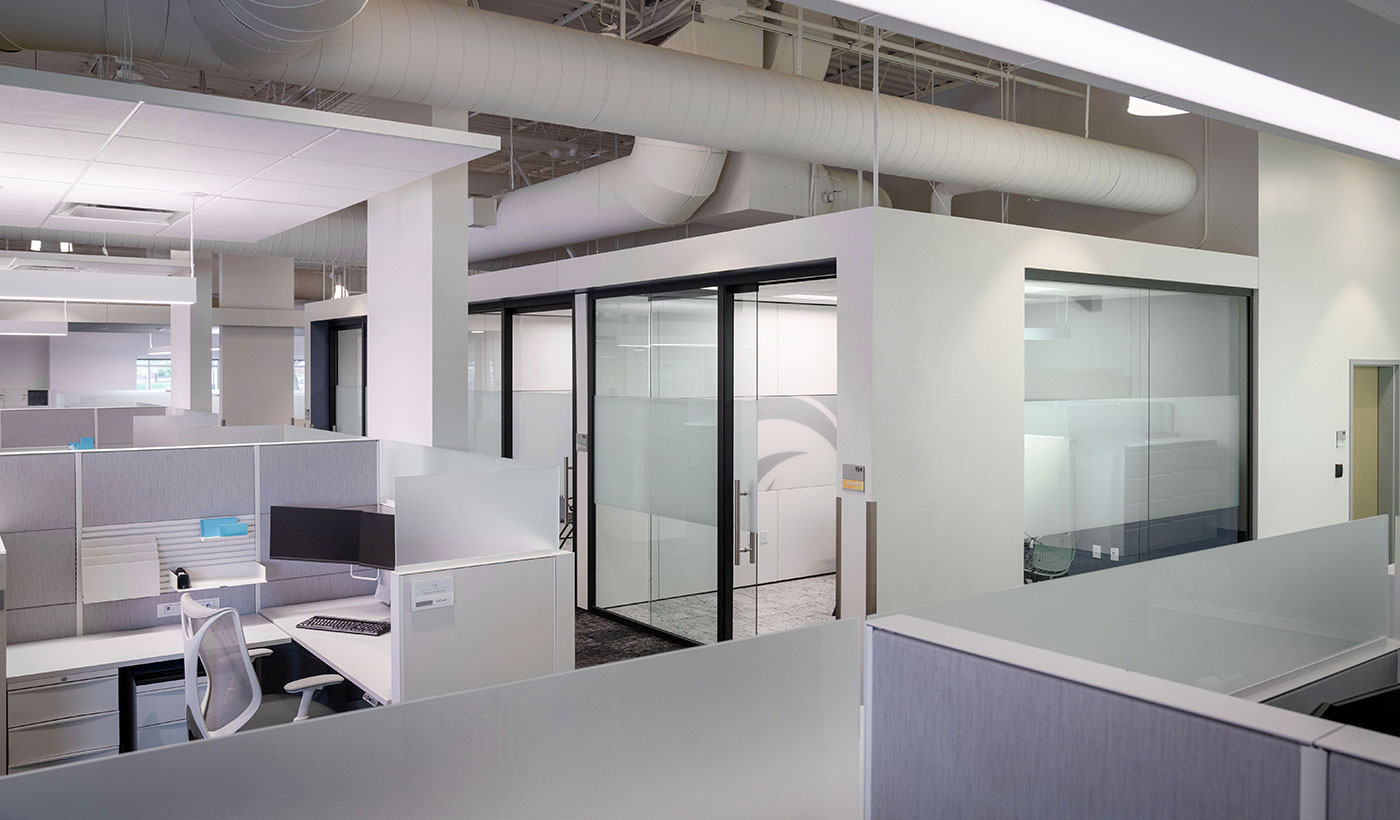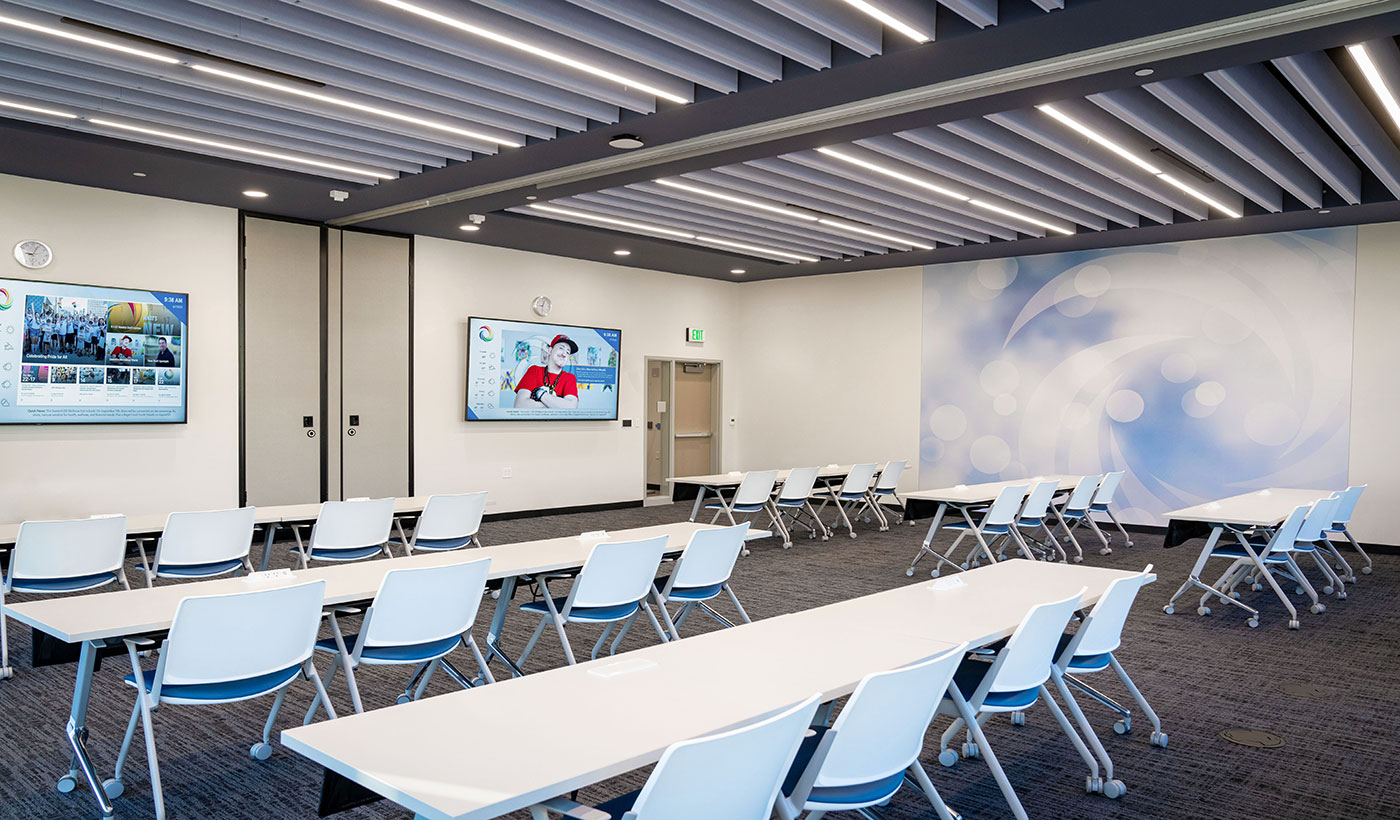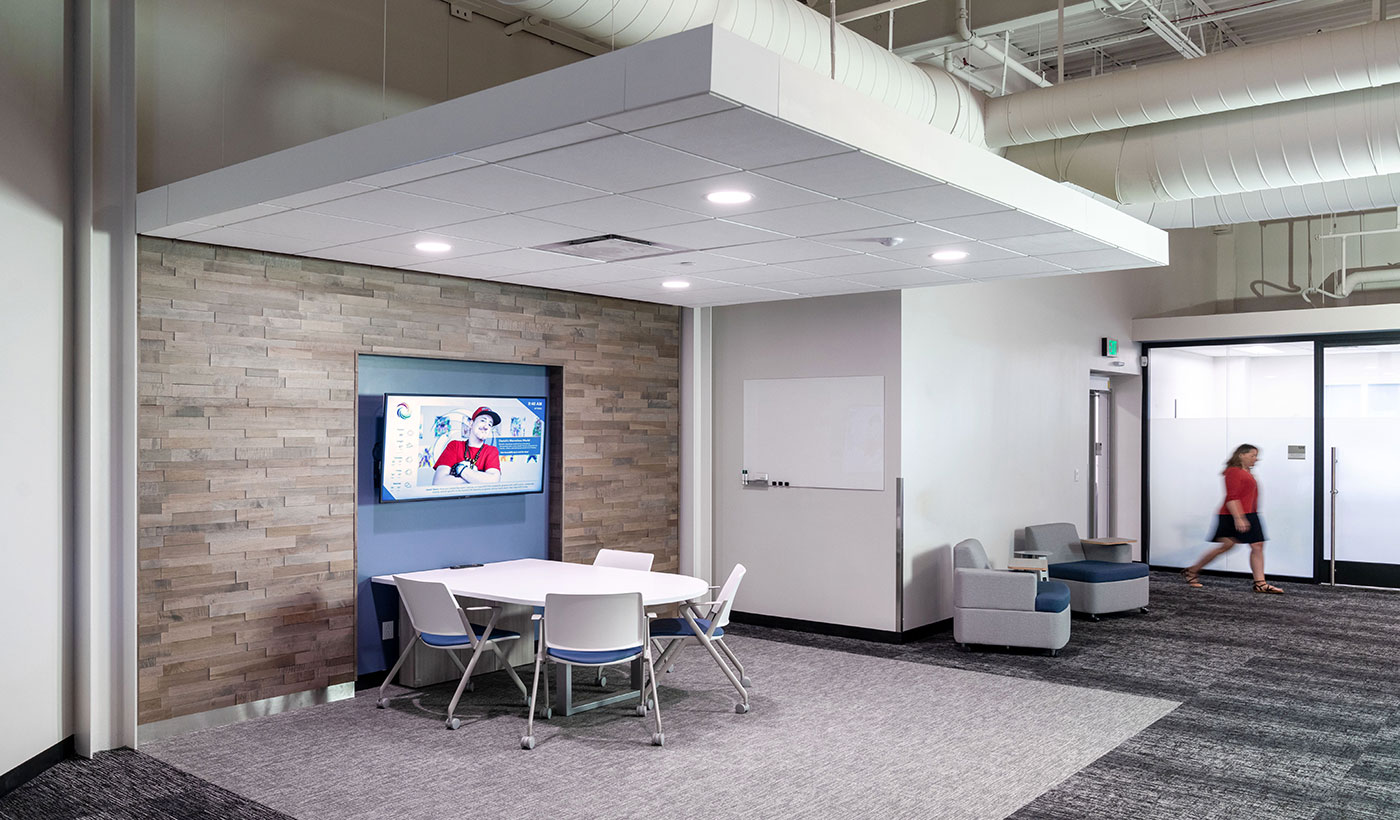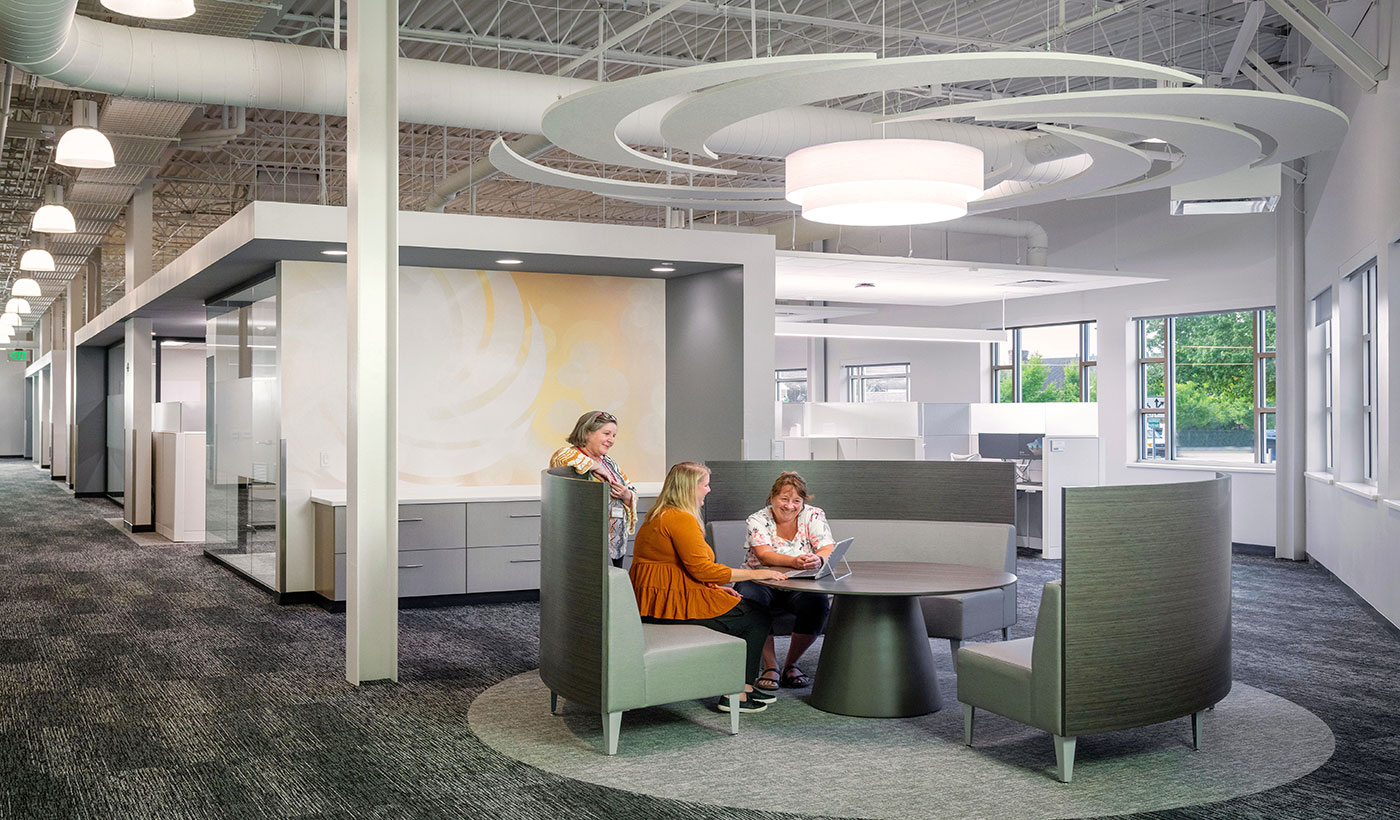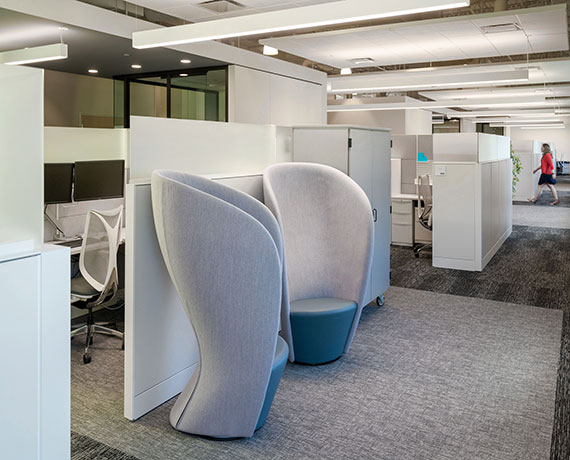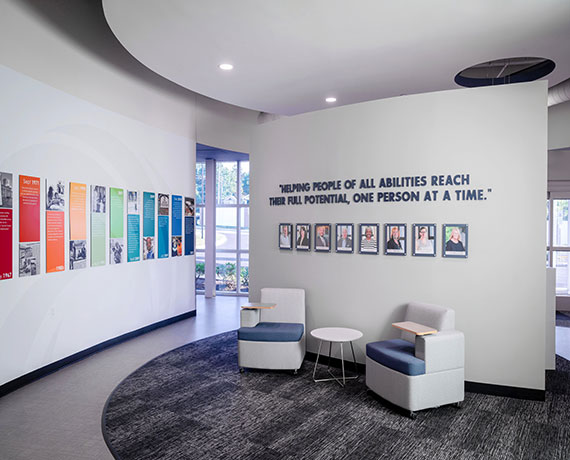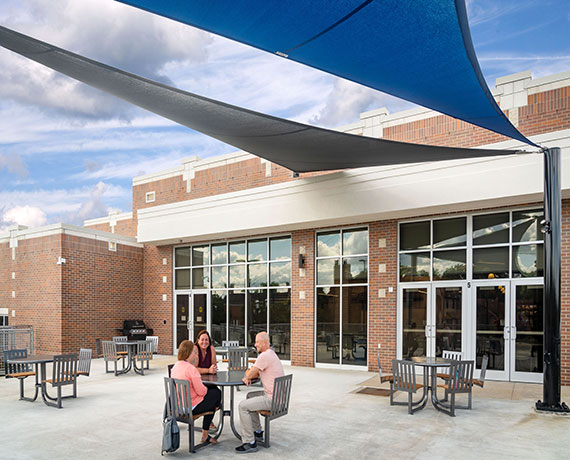 Project Details
Client
Summit County Developmental Disabilities Board (Summit DD)
Category
Award
2023 ASID North Ohio Chapter Interior Design Award – Best Corporate Space Over 10,000 Square Feet
Key Team Members
Amador Gonzalez
Nick Davis
Emily Seger
Chitra Matthai