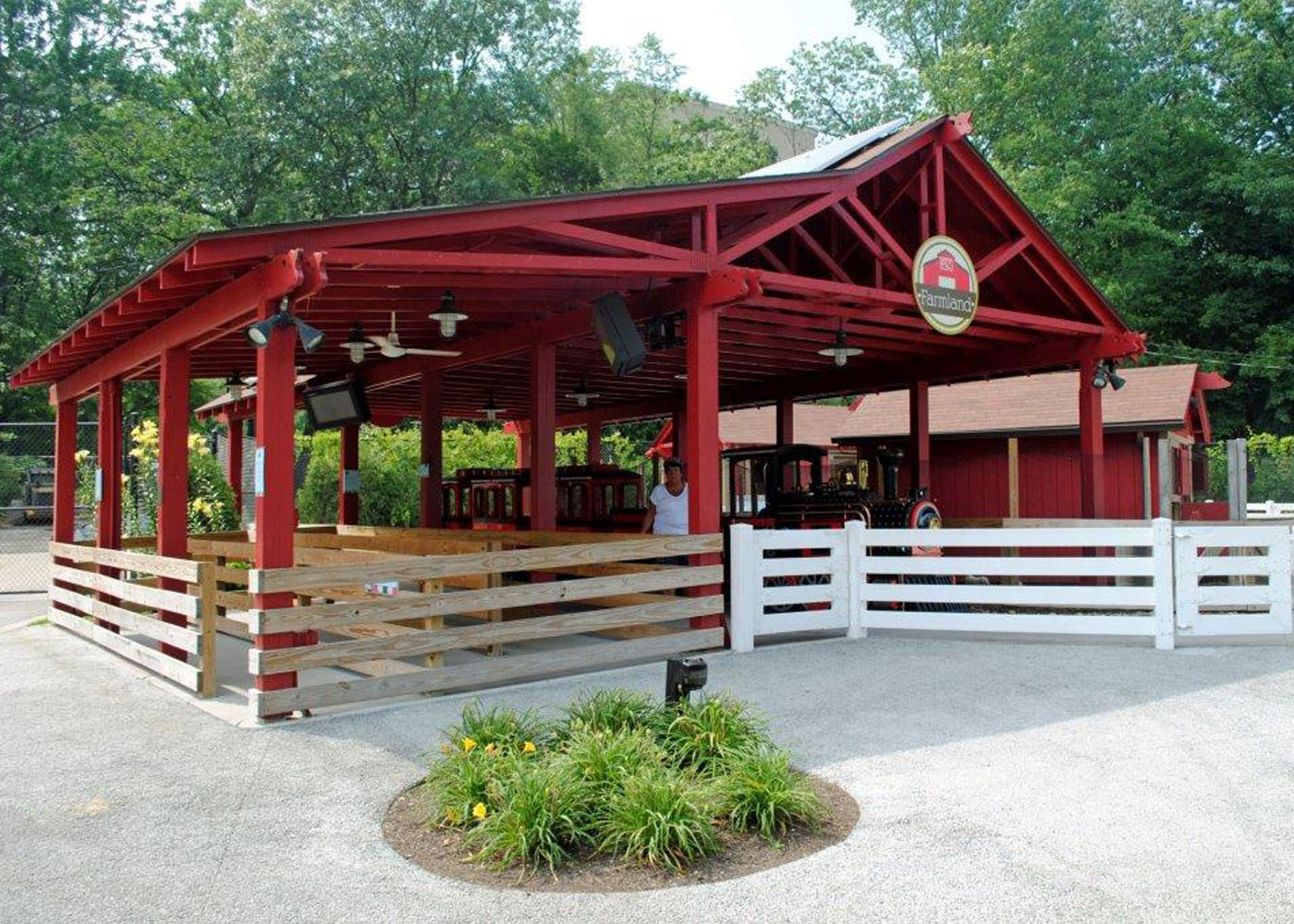 Akron Zoo
Farmland Exhibit
Hasenstab Architects provided design and construction administration services for the renovation of the Akron Zoo's very popular Farmland attraction, featuring animal exhibit areas and the introduction of a new train ride as the centerpiece of the experience.
Existing animal buildings and pen areas were reconfigured for optimized viewer experience and animal welfare, as well as to further the "farmland" theme. A new trackless passenger train and double-loop concrete path were introduced in limited space to provide a paid ride attraction, with the interior of the path providing a play area for young visitors.
A covered "bridge" and station provide enhancements to the ride experience as well as sun protection for waiting visitors. The barn-style architecture reinforces the farmland aesthetic.
The train station roof contains solar panels to return electricity to the train charging system, demonstrating the Zoo's commitment to sustainable energy solutions.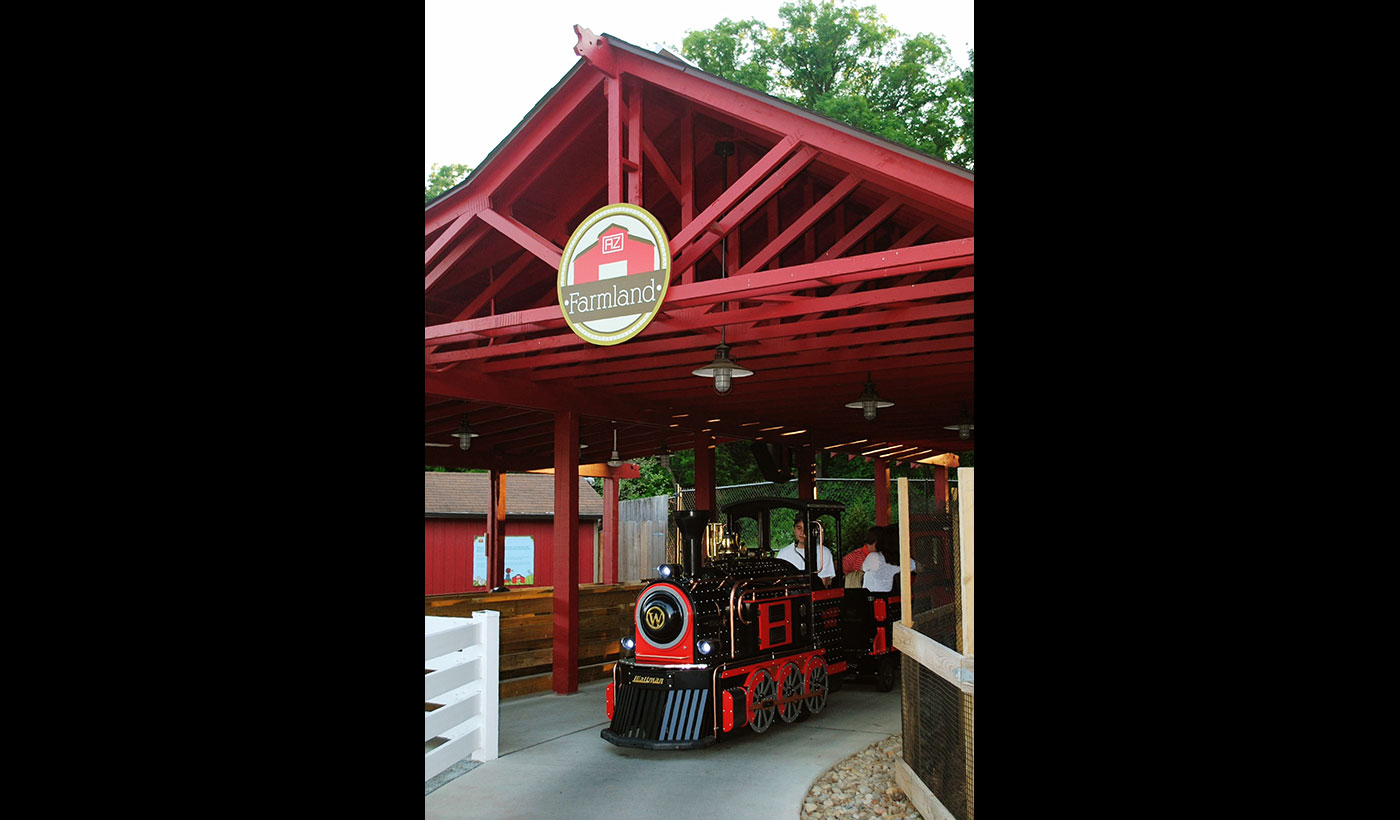 Key Team Members
Dennis Check
Ben Rantilla
Ben Grow