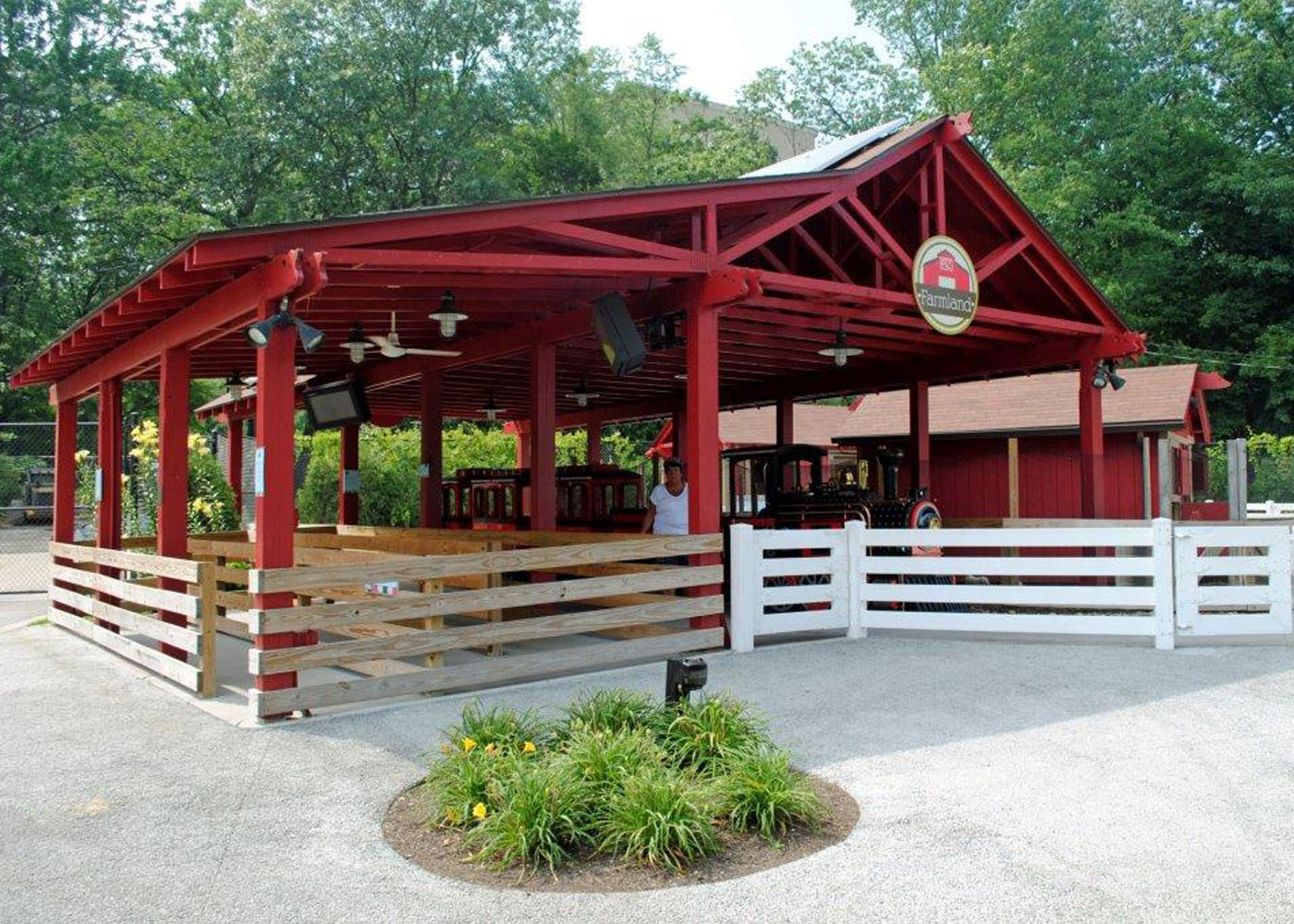 Akron Zoo
Farmland Attraction
Zoo Exhibit Design Specialists
Zoo exhibit design is a challenging task due to competing "voices" in the world of zoos and aquariums. Are zoos designed for people or for animals? The answer is, probably both. But no matter which side of the debate has the stronger voice, there is a way to plan and design zoo exhibits that follow best practice animal care while heightening the entertainment experience for zoo visitors.
Hasenstab Architects provided design and construction administration services for the renovation of the Akron Zoo's very popular Farmland attraction, featuring animal exhibit areas and the introduction of a new train ride as the centerpiece of the experience.
Existing animal buildings and pen areas were reconfigured to optimize animal welfare and the viewer experience, and to further the "farmland" theme. A new trackless passenger train and double-loop concrete path were introduced in limited space to provide a paid ride attraction, with the interior of the path providing a play area for young visitors.
A covered "bridge" and station provided enhancements to the ride experience as well as sun protection for waiting visitors. The barn-style architecture reinforced the farmland aesthetic. The train station roof had solar panels installed to return electricity to the train charging system, demonstrating the Akron Zoo's commitment to sustainable energy solutions.
Zoo exhibit design is rewarding when all parties work together to the benefit of the animals, the visitors who want to engage with the animals, and the environment that hosts the zoo.
When facilities are able to simulate a natural environment as precisely as possible, by showing animals as living, interactive parts of the landscape in their natural communities, the animals and visitors can both win. The maximum experience is achieved for people and animals, where facilities can be wandered through and unexpected and exciting encounters occur, with the aim of stimulating all senses.
If you're facing challenges with designing your zoo exhibit, or want a fresh perspective, contact Hasenstab Architects. For more information on its experience with zoo exhibit design, view some of our other feature projects: Grizzly Ridge exhibit, Wild Asia, Pride of Africa, and Conservation Carousel.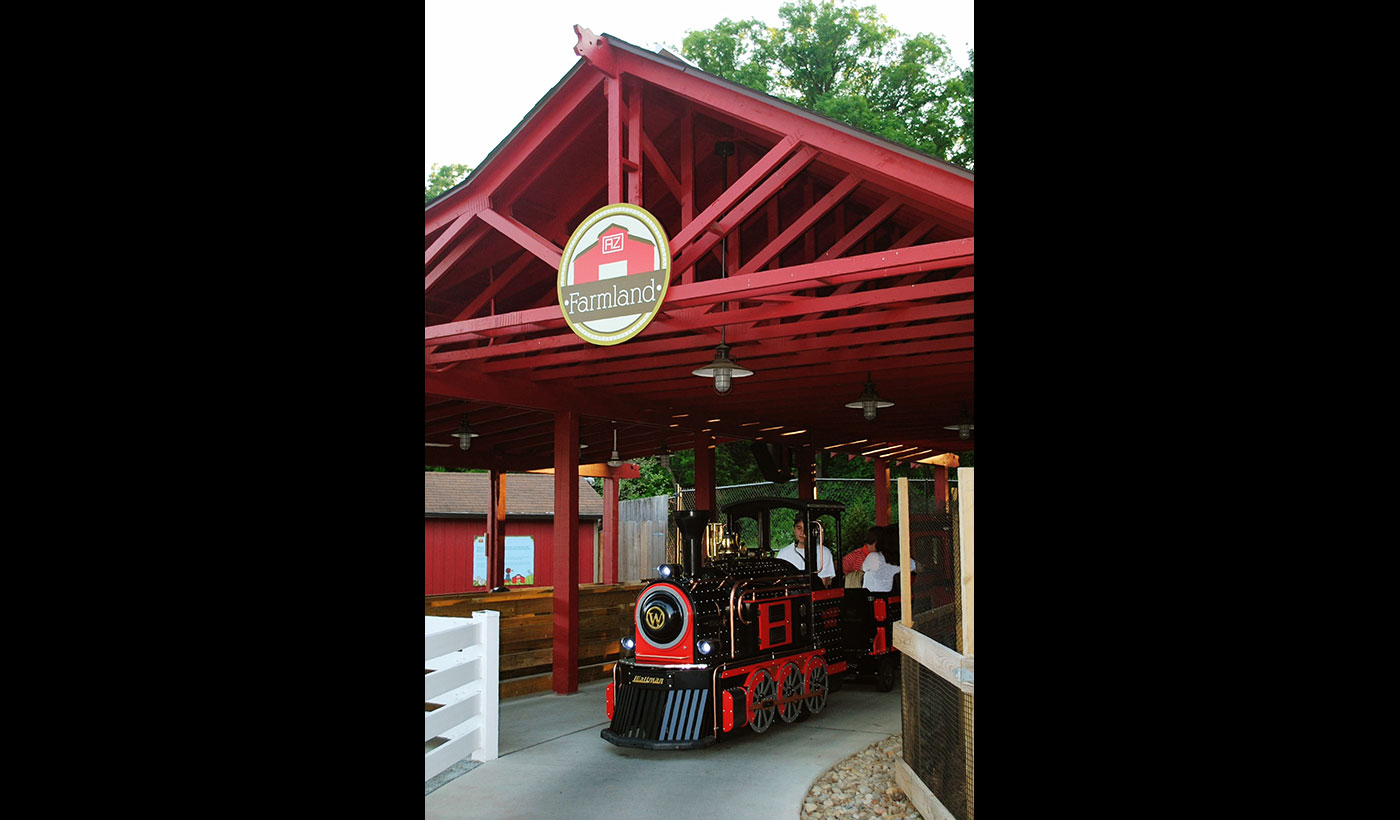 Key Team Members
Dennis Check
Ben Rantilla
Ben Grow