Categories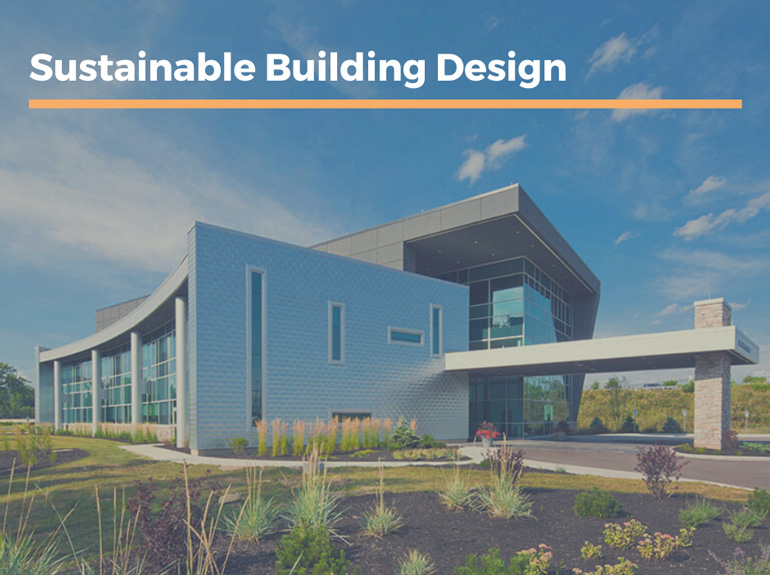 Top 10 Ways to Incorporate Sustainability into Building Design
By Amber Duco, AIA, LEED AP BD+C and Regan O'Neill, AIA, LEED AP BD+C
It is now more important than ever for architects and engineers to design higher performing buildings in an effort to reduce negative impacts on our health and the environment.
At the end of 2019, Hasenstab Architects officially committed to the AIA 2030 Challenge. We have always put sustainability at the forefront of our designs, but this challenge will push our firm to continue utilizing sustainable building standards and practices as we design higher performing buildings for our community.
Sustainable design is more than just energy efficiency. Overall building sustainability integrates the building envelope, occupant wellness, responsible site design, and mindful material selection. One of the biggest misconceptions from building owners and operators is the thought that sustainable building design means a significant cost increase to the construction cost or building operation. In this article, we offer up our top ten best practices to incorporate sustainable design into your next project at minimal additional cost.
1. Commission the Building
Hiring a commissioning authority gives the building owner peace of mind knowing the building is designed, built and performs according to the operational program requirements. Make sure to include envelope commissioning! No matter how well the mechanical system operates, if the building envelope under-performs, the overall system will not achieve optimal efficiency.
2. Understand Energy Use Intensity
Energy Use Intensity (EUI) is the amount of energy a building consumes in a year, measured by kBTU/sf/yr. Because EUI is such an important figure to know, the design team can employ the use of Zero Tool, which provides a baseline predicted EUI based on building location, type and size. After a percent reduction goal is determined by the design team, energy modeling is used to keep the design goals on track. Building owners should keep the design team involved after occupancy to track the actual energy usage consumed by the building. Tracking actual usage provides metrics to continually push towards more efficient technologies and buildings.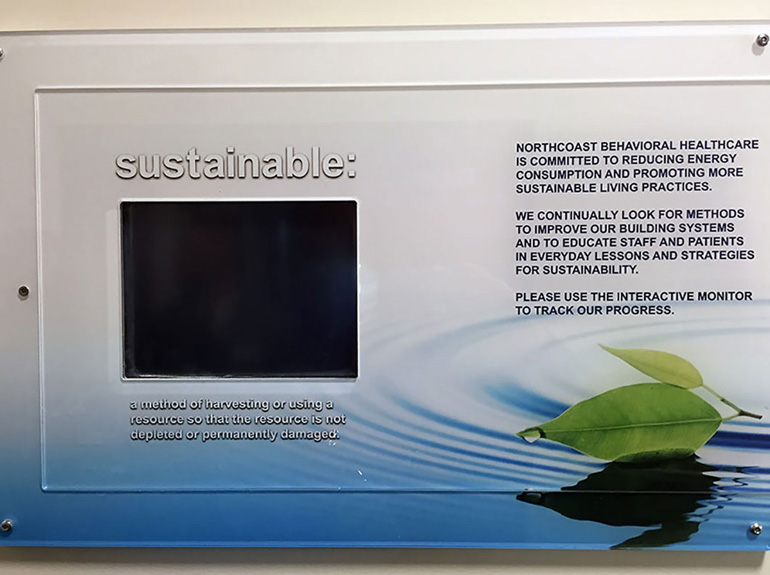 3. Understand Lighting Power Density
Lighting Power Density (LPD) is another metric used to determine energy efficiency. Measured in watts per square foot, LPD describes how much lighting is provided per building area. An easy way to reduce LPD is to install LED fixtures. Maximizing the amount of natural light that penetrates the building footprint also reduces the amount of artificial lighting required.
4. Maximize the Building Envelope
Find that perfect window-to-wall ratio to maximize daylight yet decrease the amount of solar heat gain. Utilize energy modeling and daylight simulations to help you determine what that balance should be. Utilize existing (or new) site features to aid with shade in the summer and allow solar gain where desirable in winter. (Check out our blog series on the importance of a well-designed building envelope here.)
5. Understand the Site's Microclimate
Each site has unique characteristics. While local and regional weather history is beneficial to understanding the effects of climate on the building, it's just as important to know the site's microclimate. Are there steep hills, ravines, valleys, wind tunnels, landscape or other unique features that you can take advantage of?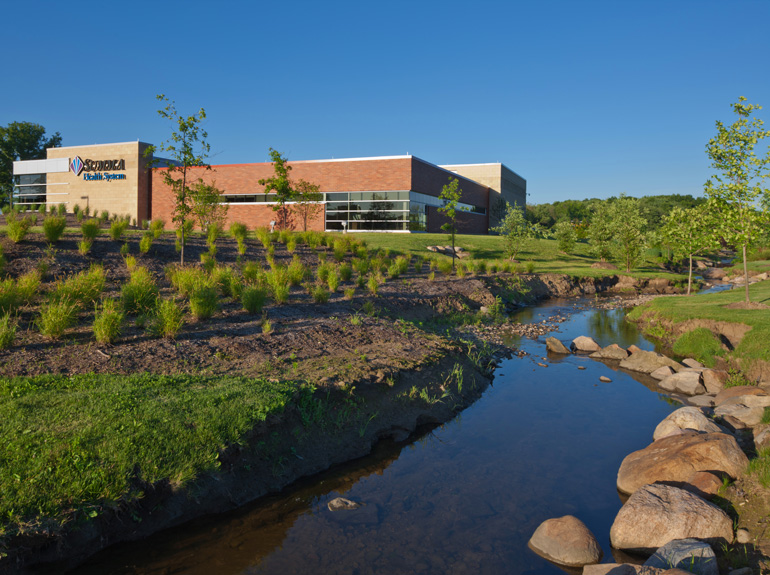 6. Specify Low Flow Fixtures
This one is pretty easy since most manufacturers offer low to ultra-low flow options. When specifying ultra-low or no-flow fixtures, make sure the building owner understands how to efficiently maintain that system. Updated fixtures require different maintenance plans in order to properly manage them.
7. Native Plant Species
Work with a local landscape architect or designer to provide plantings that require zero additional irrigation after the initial establishment period.
8. Understand the Life Cycle of the Material
Navigating information shown in Environmental Product Declarations (EPDs) can get tricky, but with the right tools, designers can better understand the environmental impacts of the specified materials.
9. Air Testing
Air testing is an easy step at the end of the project before occupancy to ensure the indoor air quality is adequate for the building occupants. Headaches, allergy symptoms, rash or irritation are symptoms of sick building syndrome which can be caused by contaminants in glues, sealants and material off-gassing. Air testing ensures these contaminants are not lingering in the building after construction.
10. Acoustics
One of the biggest complaints is a building's acoustical performance. The wellness of the occupants is just as important as providing an efficient mechanical system. Consult with an acoustical designer to provide the appropriate amount of sound absorbing material.
Sustainability in the Workplace
Not a design professional? Sustainability shouldn't stop at the design and construction of a building. Below we offer our top five operational changes that you can make in your office – or at home!
Start Recycling – Have you ever considered the amount of waste leaving your facility? With most waste management companies introducing a recycling program within their operations, it's easier than ever to start recycling in your office. All it takes is a phone call to get a recycling dumpster delivered to your facility. Bonus points – if you have green space nearby, why not collect compostables? There are plenty of compost bins available for purchase, or tutorials to build your own compost space. Once you have turned your waste into compost, offer it up for your coworkers to use in their own gardens or to a local community organization such as Keep Akron Beautiful.
Get up and Move! – Studies show that movement and natural environments stimulate the brain to think more creatively. Start introducing walking meetings with your staff. Connected to your desk? Offer your staff adjustable desks to allow opportunities to stand throughout the day.
Go Virtual – At this point, many of us are having to work remotely and we are seeing the benefits around the world with the reduction in pollution. Once we are given the all-clear to resume our normal lives, maybe reconsider the amount of driving you do. Ask yourself, is this meeting required to be in-person? If not, reduce your carbon footprint by hosting a virtual meeting. Or maybe start carpooling to work.
Lunch & Learns – Hosting an office lunch? Skip the boxed lunches and order platters or food trays. Not everyone is excited about all of the contents in a boxed lunch, which means all that food goes to waste. Did we mention the amount of plastic, cardboard, and paper that is wasted wrapping everything individually?
Print Less – With the ever-evolving technology at our fingertips, there are many apps that can take the place of pen and paper.  The sheer number of programs out there can be overwhelming.  Our advice, play around with a few apps, then stick with the 2-3 that work best for you. A few of our favorites: OneNote, OneDrive, Procreate.
These are all passive ways to make your building more energy efficient while increasing the wellness of the occupants. The best part? These suggestions add little to no cost to your company's overhead, but will certainly offer future operating savings and quite possibly improve employee production. By implementing small changes in the way we design and live, we can all do our part to create a sustainable environment.